It's official. Apple's WWDC 2023 event kicks off on June 5. And we should learn more about iOS 17 and much more — and perhaps see the launch of Apple's AR/VR headset.
WWDC is formally known as Worldwide Developers Conference, and it's Apple's annual get-together with the app makers who build the software you run on your iPhone, Mac and other Apple devices.
But for WWDC 2023, Apple could offer something more. While the developers conference typically isn't the place for Apple to release new hardware products, it's been known to trot out new Macs, particularly if those laptops and desktops are geared toward the developers in attendance. This year, rumors point to Apple using the platform of WWDC to give us our first look at the long-rumored mixed reality headset (even if Apple's own team members aren't sure it's ready)
Look for more details to emerge about WWDC 2023 in the coming weeks. But for now, here's what we know about — and what we're expecting from — Apple's upcoming developer conference.
WWDC 2023 news (updated March 30)
WWDC 2023 dates
Apple has announced that WWDC 2023 will kick off June 5 and run through June 9. There will be a "special experience" for developers and students in person at Apple Park on opening day for the conference.
According to Apple's press release (opens in new tab), WWDC 2023 will "spotlight the latest iOS, iPadOS, macOS, watchOS, and tvOS advancement."
WWDC 2023 Software: iOS 17, macOS 14 and more
Software previews are typically the focus at WWDC, and there's no reason to believe that won't continue at WWDC 2023. We'd expect Apple to preview the software that supports each of its different hardware products, offering developer betas to those in attendance immediately after the WWDC keynote. Public betas of that software would come out within a month after WWDC, in advance of the final release later that fall.
Because software developments takes place within the comfy confines of Apple headquarters, there are usually fewer leaks about expected improvements when compared to, say, the iPhone, where Apple's assorted manufacturing partners might be tempted to blab about details to attentive rumor mongers. Here's what we know so far about potential software previews at WWDC.
iOS 17 and iPadOS 17: It's all but certain Apple will show off new versions of the software that runs on both the iPhone and the iPad, with iOS 17 and iPadOS 17 likely to share many of the same features. (There may be a few iPad-specific improvements for iPadOS 17 if Apple stays true to form this year.) Full versions of the software will show up in the fall about the same time as Apple releases the iPhone 15 and whatever new iPads are in store.
iOS 17 should get a decent number of new features instead of only refinements to existing ones as previously suspected. Previously, we got word that Apple may be tabling major additions to iOS so that its software teams can finish off the OS that will power the company's new VR/AR headset.
Otherwise, the most consistent rumor we've heard is that iOS 17 could open up access to third-party app stores, allowing you to get your iPhone and iPad apps from somewhere other than Apple's own store.
We're sure to hear about other features, including improvements to existing iPhone apps, at WWDC 2023. That's also where we'll find out which iPhones will support iOS 17.
macOS 14: Last year's WWDC saw a preview of macOS 13, more popularly known as macOS Ventura. The rumor mill has been mum about any features Apple plans to introduce to the Mac this year — and that includes whatever California-themed nickname Apple will slap on this year's update.
Like iOS 17, macOS 14 is rumored to have few major changes. In recent years, Apple has sought to make its software more seamless across different platforms, which could mean more iOS features like widgets finding their way to the Mac.
watchOS 10: Stop us if this sounds familiar, but we haven't that much about the next version of watchOS and what features it will bring to Apple's smartwatch, including this fall's expected Apple Watch 9 release. Power management features always seem to be at the top of Apple Watch users' wish lists, so we'll see if that makes the final cut.
tvOS 17: The software that powers Apple TV usually gets the shortest amount of stage time at WWDC — if Apple even mentions it at all. The only thing that might draw some attention to tvOS 17 is if Apple has any interface improvements to show off.
xrOS: This figures to get the most attention at WWDC 2023, as it would be the newest member of the Apple software family — assuming Apple's finally ready to talk about its VR/AR hardware plans. (More on that in a moment.) Rumors suggest that Apple has dubbed the supporting software for its mixed reality gear as xrOS, after earlier reports described the software's name as realityOS.
We've heard few reports about what to expect from xrOS, other than it will likely mirror a lot of iOS's features while also supporting the hand- and eye-tracking capabilities of Apple's upcoming headset.
WWDC 2023 potential hardware: Apple AR/VR headset
The most likely hardware candidate to appear at WWDC 2023 is a product that isn't expected to arrive until closer to the end of the year. That would be the Apple VR/AR headset Apple supposedly has in the works, with the most popular rumor suggest a preview of the mixed reality device at WWDC.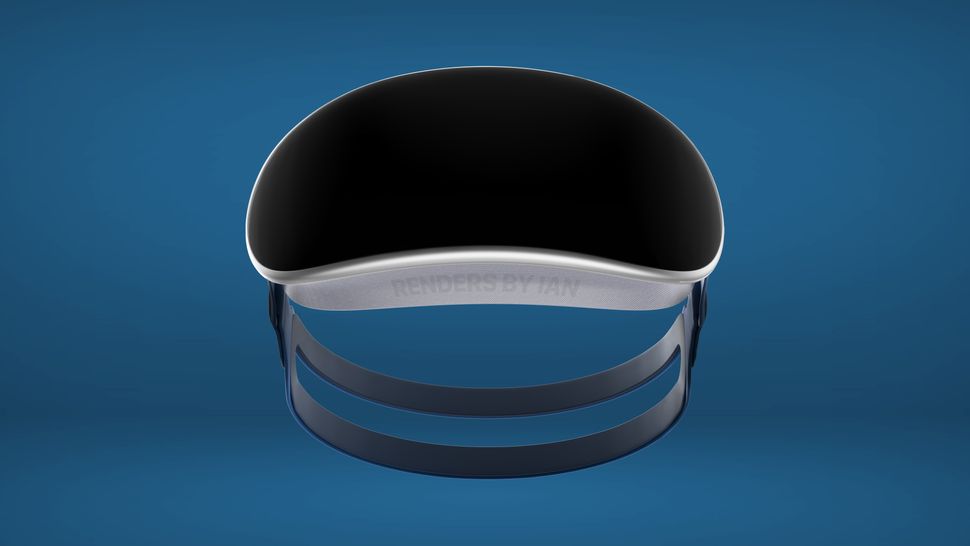 The rumor certainly makes sense. When Apple's entered new product categories before, as with both the iPhone and the Apple Watch, it showed off those devices several months before their release date. An Apple VR/AR headset preview at WWDC would also give Apple the opportunity to let app makers familiarize themselves with the product, since apps will likely be a key part of the headset experience.
Apple's headset is expected to focus on mixed realty, with an M2 chip powering the device. You'll control it throw eye and gesture tracking, with some reports claiming you'll be able to do things like type in mid-air. The headset will reportedly be called the Apple Reality Pro, and the Pro part of that name will be very much in evidence in the rumored price of the headset — we've heard it could cost as much as $3,000.
Interestingly, one report says that Apple will launch the AR/VR headset despite reservations from the design team (opens in new tab) that the device is too heavy and not ready for prime time. Tim Cook and Apple COO Jeff Williams reportedly overruled the design team in order to release this year.
As for another hardware announcements at WWDC, Apple's spate of releases in January removed some of the more likely candidates from consideration, including new MacBook Pro 14-inch 2023 and MacBook Pro 16-inch 2023 models powered by the M2 Pro and an updated version of the Mac Mini. Rumors of a 15-inch MacBook Air featuring the M2 chip or a new Mac Pro persist, if either of those devices don't appear at a separate Apple event ahead of WWDC 2023. Of the rumored Macs, the Mac Pro M2 seems like the more appropriate announcement at an event packed with developers.
WWDC 2023 outlook
Even without hardware, WWDC 2023 would be a packed event given all the software previews Apple is likely to show off. But with all signs pointing to a sneak preview of the Apple Reality Pro headset, this year's edition of Apple's developer conference figures to be more significant than usual.
Stay tuned to see just what Apple has in store for WWDC 2023.