Update: Check out our Apple Event live blog for the latest from Cupertino on the iPhone 15, iPhone 15 Pro Max, Apple Watch Series 9 and more.
Apple is set to reveal all the details about the iPhone 15, and you can follow along with each announced feature — if you know how to watch the Apple event.
Scheduled for Tuesday (September 12), the event is expected to showcase the four new iPhone 15 models. But phones likely won't be the only thing Apple reveals. New hardware and software announcements are rumored to be joining the latest handsets from Apple as part of the "Wonderlust" event.
We'll be covering every Apple announcement as it happens, but if you'd like to follow along at home, here's our guide on how to watch Apple's Wonderlust event, including where you can find a live stream and what to expect from Apple's various announcements.
When is the Apple Wonderlust event?
Apple has set a date of Tuesday, September 12 for its Wonderlust product launch. The event gets underway from the company's Cupertino, Calif., headquarters at 1 p.m. ET/10 a.m. PT/6 p.m. BST.
How can I watch the Apple Wonderlust event on September 12?
Apple usually carries a live stream of its product launches on its website, something we'd expect to see for the September 12 event as well. You can also stream the Apple Wonderlust event from Apple's YouTube channel — Apple has even set up a placeholder link for the event live stream. Expect that live stream to go live sometime on Tuesday morning, probably a few hours before the event's 10 a.m. PT start time.
If you own an Apple device such as an Apple TV, you can watch the even through the TV app.
What is Apple going to announce at the Wonderlust event on September 12?
As always, Apple has remained mum about its plans for the upcoming event and the Wonderlust graphic included in event invitations — an Apple logo seemingly made up of dusty particles — isn't offering much in the way of clues. Still, rumors have given us a pretty good idea of what's in the pipeline, with a fairly definitive report from Bloomberg's Mark Gurman on what's expected at the September 12 event.
iPhone 15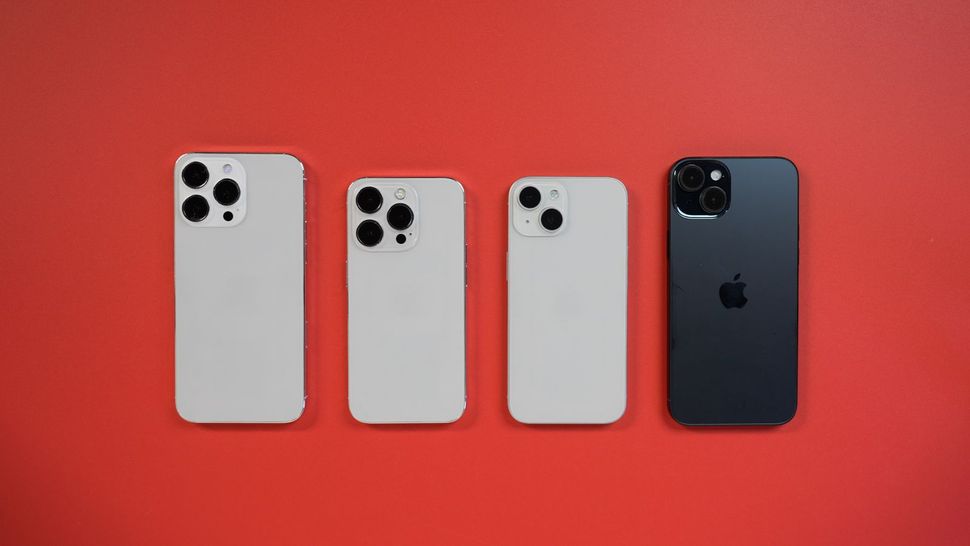 It's all but certain Apple is going to show off its new iPhones at the September 12 event. We're expecting to see the entire iPhone lineup ditch Lightning connectivity for a new USB-C port. Meanwhile, the standard iPhone and iPhone 15 Plus should adopt a lot of the features Apple introduced with the iPhone 14 Pro last year, such as a Dynamic Island cutout and a 48MP main camera.
As with Apple's current iPhone lineup, the biggest changes to this year's installment will be reserved for the iPhone 15 Pro models. We're expecting a new A17 Bionic chipset, of course, but the iPhone 15 Pro could also adopt titanium for its frame while getting a physically larger camera sensor to improve low-light photos.
The iPhone 15 Pro Max could see the biggest changes of all, with a periscope-style telephoto lens added to improve zoom capabilities. It's rumored Apple may change the name of the of the phone to the iPhone 15 Ultra reflecting its new capabilities — and a much higher price tag that only Apple's most devoted hardcore users will be motivated to pay for. (For what it's worth, Gurman expects Apple to stick with the Pro Max name, this time around.)
See our iPhone 15 vs iPhone 15 Pro preview for more info on how Apple could differentiate its Pro models from the other two phones. We've also got a report on a last-minute iPhone 15 specs leak that details likely changes for this year's lineup.
Apple Watch 9 and Apple Watch Ultra 2
We're likely to see more hardware than just new iPhones, and another batch of Apple smartwatches feel like the safe bet. Rumors aren't predicting major changes for the Apple Watch 9, but an upgrade to the A15 chipset could give the watch a performance and battery boost over its predecessors.
The biggest question hanging over the Apple Watch lineup is whether Apple comes out with a second edition of the Apple Watch Ultra, which debuted just a year ago. Possible Apple Watch Ultra 2 improvements include a larger display that uses MicroLED and a possible new color.
iPad mini 7
Apple doesn't always include new tablets in its iPhone release event, sometimes reserving a separate launch for any iPad updates. If an iPad is to join the party on September 12, it would likely be the iPad mini 7, as Apple's smallest tablet is due a refresh.
Don't expect big changes should the iPad mini 7 appear (and Gurman doesn't include any tablet in his rundown of what to expect from the Apple event). We're talking a specs boost, likely led by an upgraded processor like the A16 Bionic. There's also talk of a Smart Connector-style feature for turning the mini into a portable workstation.
AirPods with USB-C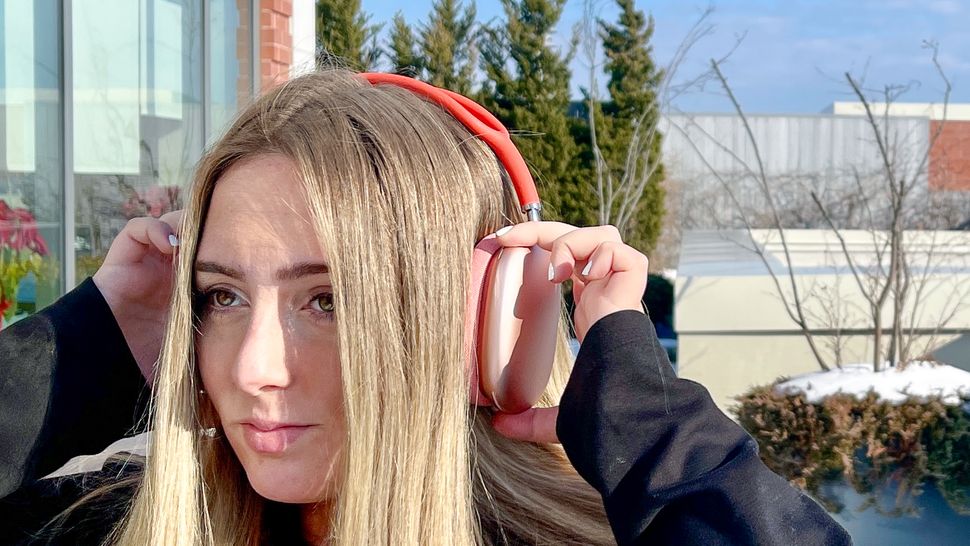 If Apple's phones are in line to get USB-C connectivity, you'd imagine accessories that go with those phones to follow suit. For that reason, rumors of new Apple AirPods Pro earbuds are picking up. These latest models wouldn't feature many physical changes — just the addition of a USB-C charging case. A software update could add a Conversation Awareness feature that silences music when it senses that people are talking to you.
An update to the AirPods Max headphones could also be in the works for the September 12 event. The AirPods Max 2 would be a new version of the over-ear, noise-cancelling wireless headphones with refreshed colors and touch controls.
Software updates
Apple already showed off its upcoming software releases — iOS 17 and iPadOS 17, watchOS 10, macOS Sonoma and tvOS 17 — at the Worldwide Developers Conference in June. It's possible we could get updates on additional features, particularly if there are iOS capabilities tied to the new iPhones. The more likely announcement, though, is a release date for the final versions of the software updates, all of which are currently available as betas.
Speaking of updates from news made at WWDC this summer, the Apple Vision Pro isn't expected until next year. But Apple could give us a progress report on its spatial computing headset, possibly including software demos during the Wonderlust event.
More from Tom's Guide