The Apple Vision Pro mixed reality headset may be the main item grabbing all the headlines right now following yesterday's (June 5) WWDC 2023 announcements, but the highlight for me was Apple's new Adaptive Audio technology. The Cupertino company says it won't come to the AirPods Pro 2 until later this year, so I'm going to have to sit tight and wait a while longer before I can try out Apple's latest audio enhancement.
In the meantime, according to MacRumors, Apple has already released a beta firmware update limited to developers that introduces some of the hybrid listening experience features revealed at WWDC 2023.
What is Apple Adaptive Audio?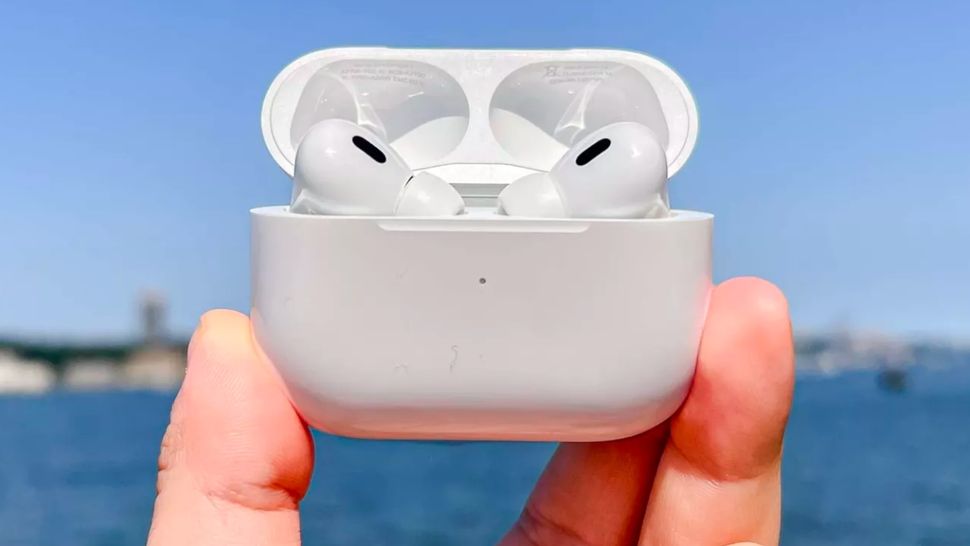 As some of the best noise-canceling earbuds out there, the AirPods Pro 2 already have stellar noise-canceling tech and a strong Transparency mode that enables wearers to stay connected to the world around them. Apple's Adaptive Audio tech combines both these technologies and moves things along with a new listening experience that adapts to the wearer's surroundings, activity, and behavior.
As the Adaptive Audio name suggests, it's a hybrid listening experience that gives the wearer a mix of transparency mode and ANC to provide the best of both listening technologies in one place. Apple says Adaptive Audio "dynamically blends Transparency mode and Active Noise Cancellation together based on the conditions of a user's environment" and "will seamlessly tailor the noise control experience while users move between environments and interactions that are constantly changing."
Although I've yet to listen to the AirPods Pro 2 with Apple's new Adaptive Audio tech and experience it at work, it isn't the first time I've seen similar features like this. The tech sounds similar to the Aware mode found on Bose QuietComfort Earbuds 2 that combines with ActiveSense to automatically adjust the level of noise cancelation depending on the listener's surroundings. Sony's Adaptive Sound Control available via its Headphones Connect app can also adjust the level of noise control based on your activity and behavior.
Personalized Volume and Conversation Awareness
Machine learning is a big part of Apple's new Adaptive Audio tech to understand environmental conditions and listening preferences over time through features including Personalized Volume and Conversational Awareness. These are expected to automatically fine-tune the listening experience to your preferences via a customized profile that learns how you listen, as well as automatically reducing the volume level and background noise when someone speaks to you.
Additionally, Automatic Switching between Apple devices and AirPods is said to be significantly faster and more reliable when the new firmware update arrives. This is expected to make it easier to move from listening to a podcast on an iPhone to taking a call on an iPad, say.
Lastly, a quick press of the AirPods' touch control stem lets users quickly mute / unmute their AirPods Pro (1st and 2nd generations) as well as AirPods (3rd generation), while AirPods Max users can use the Digital Crown.
While Apple Adaptive Audio looks set to be a smart addition when it arrives later this year to the AirPods Pro 2 via a firmware update. Interestingly, there's no mention so far of it being rolled out to the AirPods Max.
More from Tom's Guide