Samsung has announced a Galaxy Unpacked event for February 1. And we should see the launch of the Galaxy S23, Galaxy S23 Ultra and likely a new Galaxy Book 3 Ultra.
Samsung has started to take pre-orders (opens in new tab) on whatever devices it shows off, letting you save even before the new phones and laptops are announced.
Here's everything you need to know about the Samsung Galaxy Unpacked event, including the date, time, how to watch and all the products we expect.
Samsung Galaxy Unpacked date and time
Samsung Galaxy Unpacked gets underway at 1 p.m. ET / 10 a.m. PT / 6 p.m. GMT / 5 a.m. AEDT (February 2) as a live event in San Francisco. Samsung's Galaxy S23 lineup is widely expected to debut there, including the Galaxy S23 Ultra with rumored 200MP camera.
Samsung Galaxy Unpacked how to watch
You'll be able to watch a live stream of the product launch. Samsung says it will stream Galaxy Unpacked from its website (opens in new tab), and the company's also been known to also post event live streams on YouTube. A URL for that video feed won't appear until we get closer to the February 1 event date.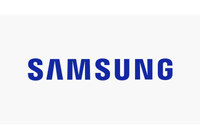 (opens in new tab)
Galaxy S23 early preorders: Up to $100 in credit @ Samsung (opens in new tab)
Samsung hasn't confirmed what it's showing off February 1 at Galaxy Unpacked. But it is promising a $50 credit to anyone who reserves a place to pre-order whatever device appears. Pre-order two devices and you're eligible for a $100 credit.
Galaxy S23 and Galaxy S23 Ultra: Big focus on cameras
That graphic for the Galaxy Unpacked event is not a coincidence. Cameras figure to be a big part of the Galaxy S23 launch, with leaked promotional materials hinting at improvements to low-light photography
The Galaxy S23 Ultra, in particular, has been rumored to be adding a 200MP main camera, a big leap up from the 108MP sensor that the current Galaxy S22 Ultra features.
In addition, all three Galaxy S23 models are tipped to get a 12MP front camera upgrade. The front-facing camera of the entire S23 lineup could get a Pro mode, and all S23 models may get the ability to save photos in the RAW format at 50MP rather than the previous 12MP limit.
According to SamMobile (opens in new tab), some of the biggest new features such as the option to shoot hyper-lapse video of the sky will be exclusive to the Samsung Galaxy S23 Ultra.
Other rumored upgrades include faster Snapdragon 8 Gen 2 chipsets, new camera modes and faster RAM.
Samsung Galaxy Book 3 Ultra at Unpacked
According to SamMobile, (opens in new tab) Samsung is going to be launching a new Galaxy Book 3 Ultra at the Unpacked event. This would be the first Ultra model in Samsung's laptop lineup, and it will reportedly be lighter than the Dell XPS 15 and Apple MacBook Pro while packing a new 13th Gen Intel Core processor.
The Galaxy Book 3 series will also apparently include Book 3 Pro and Pro 360 models, but the Ultra will be the star.
Galaxy Unpacked pre-order information
You won't have to wait that long to snag a place in line for pre-ordering whatever Samsung announces on February 1. The company is already letting people reserve the right to pre-order whatever new device Samsung announces.
You'll be rewarded for getting in on the pre-ordering early, too. Samsung says anyone reserving a pre-order spot on Samsung.com (opens in new tab) or in the Shop Samsung App prior to February 1 will be eligible for a $50 Samsung Credit when they order one device or a $100 credit for ordering two.
Australian customers can receive will receive a voucher for two years of Samsung Care+ (opens in new tab), which lets you swap or refresh your mobile device up to two times in the 24 month period.
We don't yet know the pricing Samsung will set for its unannounced phones, but most S23 pricing rumors suggest that the standard model, Plus version and Ultra option will cost the same as what Samsung has charged for recent models. In that scenario, the standard Galaxy S23 would start at $799 followed by $999 for the Plus and $1,199 for the Ultra. In other words, that Samsung credit could come in handy.
Samsung Galaxy Unpacked outlook
Stick with Tom's Guide in the build-up to the Galaxy Unpacked event on February 1 as we learn more about what Samsung has planned. We will have a Galaxy Unpacked live blog to bring you all the big news as its announced.