Update: Check out our Apple Event live blog for the latest from Cupertino on the iPhone 15 and more.
The Samsung Galaxy S23 vs. iPhone 15 showdown comes to a head in just a few hours, and it figures to be the biggest battle among smartphones this year. After all, these are flagship phones from the two leading mobile device makers. How their phones compare will go a long way toward deciding who can lay claim to the title of best phone overall.
We already know the case in favor of the Samsung Galaxy S23, which has been out since the spring. Samsung's latest signature phone runs on a much more powerful chipset, which has given the phone boosts to both overall performance and power efficiency. The base model S23 also impresses with a very bright display.
The iPhone 15 is less certain, though that's about to change in the next few hours as the Apple iPhone 15 event gets underway. Here, we're expecting the iPhone 15 specs to emerge, giving us a picture of how Apple's phones will compete against the Galaxy S23.
While a full Samsung Galaxy S23 v. iPhone 15 face-off can only occur only after the iPhone 15 release date happens, we can compare the phones now based on what we've seen from the S23 and what rumors tell us the iPhone 15 is going to deliver.
Note that this comparison looks at the standard Galaxy S23 and iPhone 15 model. For other phones, check out our iPhone 15 Pro Max vs. Samsung Galaxy 23 Ultra face-off for a look at how the higher-end models might compare.
Samsung Galaxy S23 vs. iPhone 15: Specs
Swipe to scroll horizontally
| | | |
| --- | --- | --- |
| | Galaxy S23 | iPhone 15 (rumored) |
| Display | 6.1-inch AMOLED | 6.1-inch OLED |
| Refresh Rate | 120Hz | 60Hz |
| CPU | Snapdragon 8 Gen 2 for Galaxy | A16 Bionic |
| RAM | 8GB | 6GB |
| Storage | 128GB, 256GB | 128GB, 256GB, 512GB |
| Rear cameras | 50MP main/12MP ultrawide/10Mp telephoto | 48MP main/12MP ultrawide |
| Front camera | 12MP | 12MP |
| Battery | 3,900 mAh | 3,877 mAh |
| Charging port | USB-C | USB-C |
Samsung Galaxy S23 vs. iPhone 15: Price and availability
Samsung and Apple sell their current flagships at the same $799 starting price, and that's unlikely to change once the iPhone 15 makes its debut. While there are rumors of a price hike for Apple's new phones, most of the talk about higher costs centers around the pricier iPhone 15 Pro models.
We expect the standard iPhone 15 to cost the same $799 Samsung charges for the Galaxy S23; the best Galaxy S23 deals can help drive down that cost.
The Galaxy S23 has been on sale since mid-February, and we're expecting the iPhone 15 to join it by the end of September. With the Apple iPhone 15 event slated for September 12, we'd expect the actual phones to become available on September 22; the lone exception may be iPhone 15 Pro models, which could get pushed back to October.
Samsung Galaxy S23 vs. iPhone 15: Design
Samsung stuck with three models for the Galaxy S23 family — besides the 6.1-inch entry-level phone, you could also choose from either the 6.7-inch Galaxy S23 Plus or 6.8-inch Galaxy S23 Ultra. Both the Galaxy S23 and S23 Plus adopted the look of the Ultra model, sporting a vertical column of cameras instead of a distinct camera array jutting out from the back of the phone.
With this year's phones, Samsung put an emphasis on durability, making the Galaxy S23 the first phone to feature Gorilla Glass Victus 2, an updated version of Corning's toughened glass. In third-party drop tests, the Galaxy S23 fared the worst of any of Samsung's new models, so we'd certainly recommend you pick up a Galaxy S23 case to protect your phone. You can get the Galaxy S23 in either cream, black, green or lavender.
We expect to see more substantial changes to the iPhone 15's look, particularly the 6.1-inch entry level model and the 6.7-inch iPhone 15 Plus. Those phones are likely to follow the lead set up by the iPhone 14 Pro models last year and get rid of the notch that dips into their displays. Instead, look for the Dynamic Island cutout to appear on all four iPhone 15 models.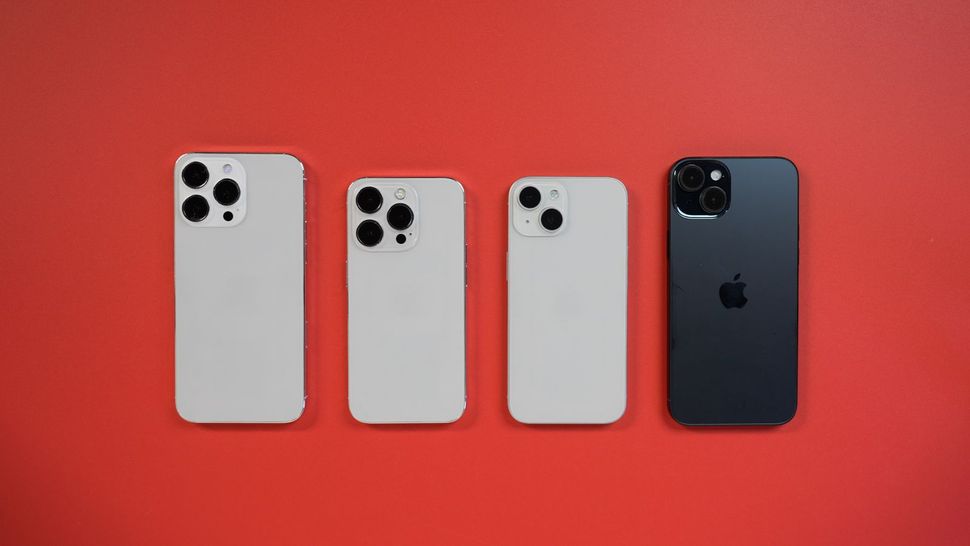 Another iPhone-wide change concerns the phone's charging port. Facing pressure to conform with a European regulatory edict to adopt a more universal charging standard, Apple seems likely to make that change ahead of the 2024 deadline. To that end, the Lightning port is expected to give way to a USB-C charging port. That could mean faster charging, though it's likely Apple would restrict that benefit to the iPhone 15 models.
iPhone 15 Pro models may also swap out the Mute switch on current iPhone models for a customizable Action button.
Early renders have given the impression that Apple is going back to a curved design for all of its phones, though the iPhone 15 displays will remain flat. As for iPhone 15 colors, rumors tip the standard model to come in some variation of black, white, red, light blue, light pink and green.
Samsung Galaxy S23 vs. iPhone 15: Display
Apart from the shift away from the notch and toward the Dynamic Island feature, we're not expecting big changes to the display on the standard iPhone. And that goes for the screen's refresh rate, too. While the iPhone 15 Pro models should continue to have displays that can ramp up to 120Hz when there's a lot of on-screen activity, the iPhone 15 figures to remain at 60Hz. That means the Galaxy S23 and its 120Hz refresh rate should still enjoy an edge over the iPhone.
Another edge Samsung has over Apple on the display front comes down to brightness. The Galaxy S23 bumped up its maximum brightness to 1,750 nits — the same level as the other S23 models. While we measured the maximum brightness of the Galaxy S23 at 1,158 nits with a light meter, that was still well ahead of the 757-nit reading we got from the iPhone 14. It will be interesting to see if Apple boosts the brightness of this year's phones.
Samsung Galaxy S23 vs. iPhone 15: Cameras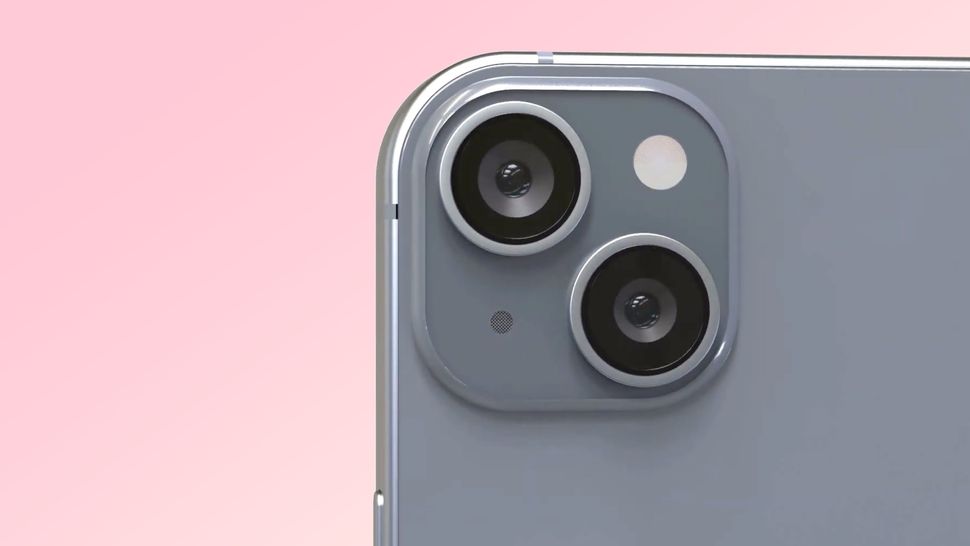 The Galaxy S23 Ultra saw the most significant camera changes among Samsung's flagships, adopting a 200MP main camera to go with its best-in-class telephoto capabilities. Apart from an upgraded 12MP front camera, the Galaxy S23 featured the same 50MP main, 12MP ultrawide and 10MP shooters as its predecessor. Those produce some pretty strong images, but it does leave Apple room to make up some ground in the best camera phone race.
Rumors indicate Apple aims to do precisely that, by adopting the iPhone 14 Pro's main camera for the standard iPhone 15. That means a 48MP main lens, and it if performs anything like the shooter on the current Pro iPhone, we're looking for bright, colorful images, with plenty of detail for shots captured at the full 48MP resolution. This is the part of the Galaxy S23 vs. iPhone 15 face-off we're most looking forward to testing for ourselves.
Samsung Galaxy S23 vs. iPhone 15: Performance
Normally, a performance comparison between Samsung and Apple flagships isn't much of one at all. The chips powering the iPhone out-muscle whatever's running the latest Galaxy models. And to some extent, that happened again with the arrival of the Galaxy S23 — though the gap was much more narrow than we've previously seen.
While the Snapdragon 8 Gen 2 for Galaxy that powers the S23 couldn't match the Geekbench 5 results turned in by the iPhone 14 Pro models, Samsung's phone did outpace the A15 Bionic-powered iPhone 14, at least when it came to the Geekbench multicore result. And in graphics tests like 3DMark's Wild Life unlimited, the Galaxy S23 produced a higher-score than the iPhone 14 Pro and its A16 Bionic chip.
Swipe to scroll horizontally
| | | |
| --- | --- | --- |
| Row 0 - Cell 0 | Samsung Galaxy S23 | iPhone 14 Pro |
| CPU | Snapdragon 8 Gen 2 for Galaxy | A16 Bionic |
| Geekbench 5 (single core/mulitcore) | 1,582 / 4,876 | 1,891 / 5,469 |
| 3DMark Wild Life Unilimited (fps) | 87.3 | 74 |
| Adobe Premiere Rush video transcode (Mins:Secs) | 0:39 | 0:26 |
That's especially relevant to the iPhone 15, as Apple's upcoming phone figures to use the A16 Bionic as well. (The iPhone 15 Pro models are in line to get the much faster A17 Bionic chip.) Unless Apple uses some sort of optimized version of the A16 silicon in the iPhone 15, we'd expect the new phone to lose out to the Galaxy S23 in some performance tests.
Samsung Galaxy S23 vs. iPhone 15: Battery life and charging
Samsung Galaxy S23 vs. iPhone 15: Battery life and charging
The Snapdragon 8 Gen 2 did more than just bolster the performance of Samsung's latest flagship phones. It also helped them last longer on a charge than their predecessors. All three Galaxy S23 models posted improved times on our battery test, in which we have phones surf the web continuously until they run out of power.
The Galaxy S23 didn't last as long as the larger models, which have room for bigger batteries. But the S23's battery test result of 10 hours and 27 minutes is still half-an-hour better than the average smartphone. And it beat the iPhone 14's time by an hour.
Reportedly, Apple's looking to increase battery size for the iPhone 15, opting for a stacked battery system that could get a higher-capacity cell into its 6.1-inch phone. Both the iPhone 14 and iPhone 14 Pro struggled to keep up with the outstanding battery performance offered by the larger iPhone 14 models, so we're intrigued to see if this iPhone 15 battery approach pays off.
Samsung didn't change anything with the charging speed on the Galaxy S23 — it's still charging at 25W via a wired connection. We haven't hard much about Apple's iPhone 15 charging plans either, suggesting the new phones could continue to offer 20W wired charging. The iPhone 15 USB-C port may introduce faster charging speeds, but we think that will be limited to the Pro models.
Samsung Galaxy S23 vs. iPhone 15: Software and special features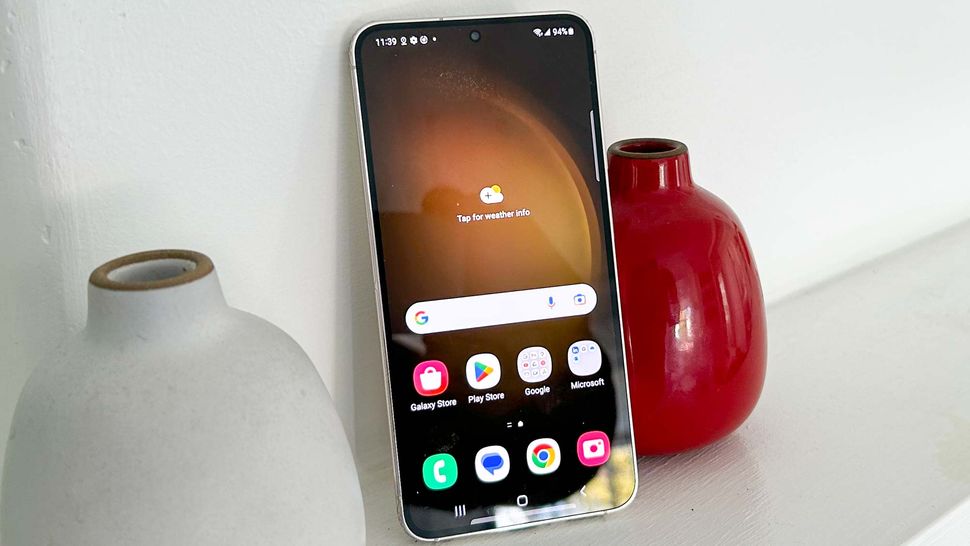 Despite rumors that the Galaxy S23 might adopt a feature like the iPhone 14's emergency texting capability, that change never materialized. So a gap remains pending the release of the iPhone 15, which presumably will retain that feature.
The Galaxy S23 currently runs Android 13, though the One UI 6 beta gives participating S23 owners a chance to see how Android 14 will run on their phones. Expect a full release later this year, as the first of four promised Android updates reaches the S23.
The iPhone 15 will debut with iOS 17 preinstalled. Apple has already put out a public beta of the software update, and based on our iOS 17 hands-on time, the new software brings some welcome changes, if not necessarily substantial ones. Particularly welcome changes are the ability to let friends and family know you've arrived somewhere safely in Messages, live voicemail on incoming phone calls and a new Standby mode that turns your phone into a smart screen when it's not in use.
Samsung Galaxy S23 vs. iPhone 15: Outlook
A complete Samsung Galaxy S23 vs. iPhone 15 showdown will have to wait until Apple makes its new phone official — thankfully we don't have long to wait. But this figures to be a very compelling face-off going by what's rumored for the latest iPhone.
The camera comparison figures to be the key factor in determining whether the Galaxy S23 or iPhone 15 finishes on top. But we're also interested to see how the Snapdragon 8 Gen 2 powering Samsung's phone compares to the iPhone 15's silicon when it comes to both performance and power management. And as always, it will be helpful to have the two phones side-by-side so we can compare their displays.
Stay tuned for a final verdict in the next couple of weeks.
More from Tom's Guide