The best Logitech cameras provide some of the finest video quality seen in webcams. Whether you're meeting remotely with colleagues, learning or teaching in an online classroom, presenting at a virtual conference, or working as an online influencer, the right Logitech webcam can make a big difference. For many, they're essential peripherals. It's the reason why they're so popular.
Logitech has various webcam models ranging in price from $40 to $200. Because of that, it's important to know which suits your budget and home office. In this guide, we'll look at each and tell you which is the best Logitech webcam based on features, from resolution to privacy shutters, to help you decide which is best for your needs.
Recent updates
Logitech has annnounced the Logitech Reach articulating webcam. It'll be available via a crowdfunding campaign before launching publicly. We'll update this post with a release date/window when we have it.
The best Logitech webcams you can buy today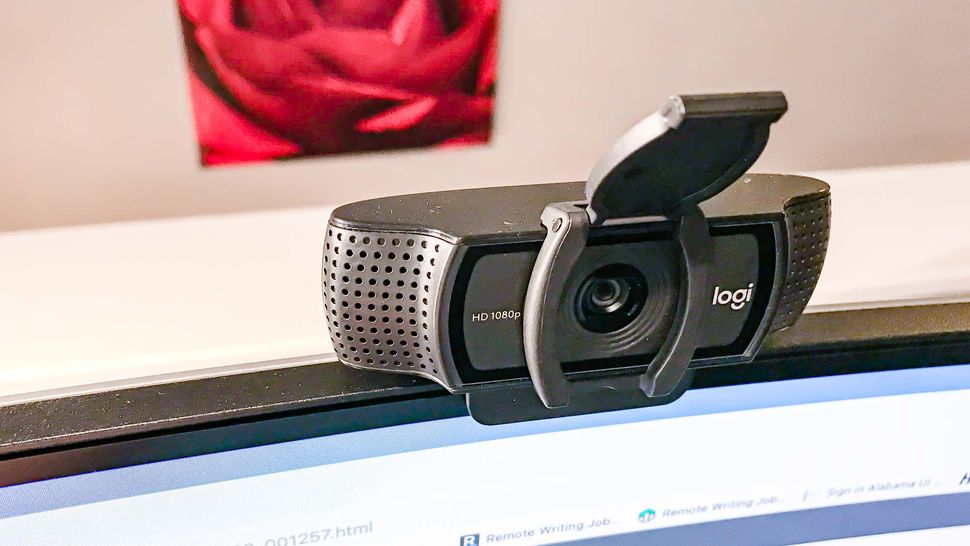 The Logitech 920S Pro HD Webcam is a slight upgrade to the C920 — Logitech's flagship webcam — in that it includes an attachable privacy shutter. This serves a dual purpose: protecting the glass lens and also providing privacy when you don't want to be on camera.
The webcam produces a clear, detailed image with 1080p/30fps video. Autofocus adjusts when you move, while the auto light correction adjusts for light or dark environments. The webcam has a fixed 78-degree field of view, so your image is not too large, but you're not competing with your background. Dual microphones provide clear audio and the webcam zooms, pans, and tilts.
You can use a universal mounting clip on your monitor or laptop, and the tripod thread helps to keep it steady. Although the webcam works with a variety of platforms, it is not certified-compatible. The Logitech Capture app allows you to edit and customize videos.
Read our full Logitech C920s Pro HD webcam review.
If price is a concern, the Logitech C310 HD Webcam is one of the least expensive options on the list. It has most of the basic functions that the average person would need but is missing a few bells and whistles. Delivering 720p/30fps video your image will be smooth, but won't be as crisp as the 1080p video you can find with more expensive models. The webcam does not have autofocus, but it does include auto-light correction to adjust for both light and dark environments.
There's only one mic, but it works effectively to reduce background noise. The 60-degree field of view is ideal for maintaining eye contact. While it's not certified-compatible, the webcam is compatible with Skype, Zoom, and other popular platforms.
Read our full Logitech C310 review.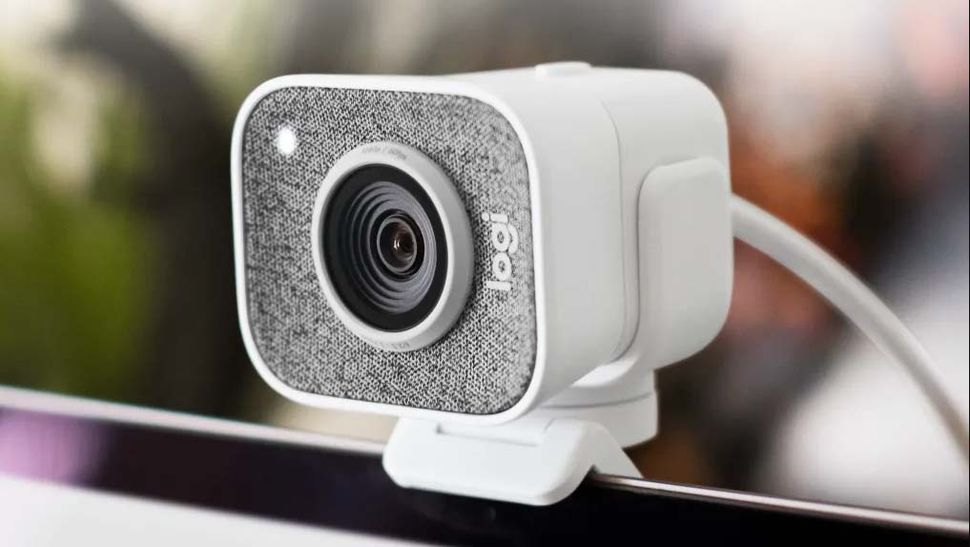 If you're a content creator or a gamer, the Logitech StreamCam is an expensive choice, but it will help you look your best. The 1080p/60fps video streams and records smoothly and the 16:9 format is ideal for such platforms as Facebook and Instagram.
The StreamCam uses AI-enabled facial tracking to provide auto-focus, and the auto-exposure feature adjusts to ensure the best image regardless of lighting. In addition, the dual omnidirectional mic includes a noise reduction filter to make your audio sound crystal clear.
You can easily transition from landscape to portrait mode by simply turning the camera sideways. There's a monitor mount and a tripod mount included, allowing you to pan and tilt, and you can use the included cable to put the camera on a tripod.
The StreamCam also uses USB Type-C to transfer video using Windows or macOS. Logitech Capture software can be downloaded to use with the camera, and makes it easy for you to record from two sources (like two webcams, or a webcam and desktop), and switch between six scenes in either side-by-side or picture-in-picture mode. The software also includes the ability to adjust your layout and other settings, and add text and transitions.
Read our full Logitech StreamCam review.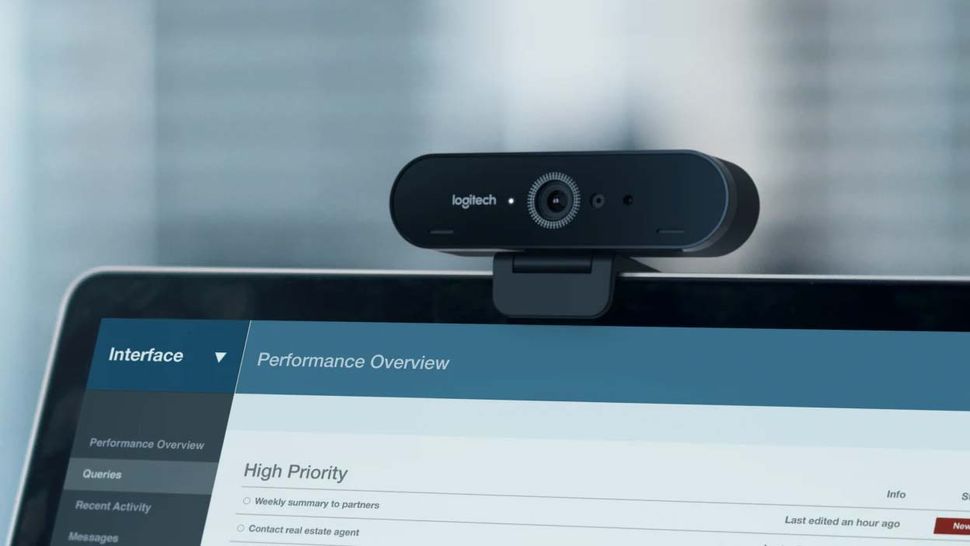 The best Logitech webcam for overall quality is the Logitech Brio Ultra HD Pro. Its combination of a premium glass lens and 4K ultra-HD video at 30 fps provides a crystal-clear image, but you can adjust the resolution to 1080p (at 30 or 60 fps) and 720p (at 30, 60, or 90 fps). You can zoom and pan, and the adjustable field of view has three presets to provide a close-up shot, a balanced frame, or a wide background.
RightLight 3 automatically adjusts your image in direct sunlight, low light, or high-contrast scenarios. Meanwhile, the dual omnidirectional mics cancel noise while making your voice crisp and clear. The Brio can be used with Windows 7, 8 and 10, as well as Mac OSX 10.6 and above, and Xbox One. In addition, the Brio uses the Logi Tune app, which allows you to control your webcam and customize settings, such as framing focus and color presets, right on your laptop or desktop. The webcam is also certified to be compatible with most video conferencing apps.
Read our full Logitech Brio review.
A less expensive, yet still business-grade option with many of the bells and whistles of the Brio is the Logitech C930e. Using 1080p/30fps video, the picture resolution is outstanding. The 90-degree field of view (which is not adjustable) provides full context, which means it includes a lot of your background. The camera also includes light correction, autofocus, and two omnidirectional mics for clear audio.
The adjustable clip allows you to mount the camera wherever it works best, and there's also an integrated thread to use it with your own tripod. In addition, the lens shade can be flipped to provide privacy when you're not using the camera. The 930e includes Logi Tune for Desktop, so you can customize and adjust settings. And, it's certified for use with Skype for Business, Microsoft Teams, Cisco Webex, Fuze, Google Meet, GoToMeeting, Zoom, and other popular platforms.
Read our full Logitech C930e review.
Slightly more expensive than the more popular C920s HD, the Logitech C922 Pro HD has more features than the economical, no-frills models, but doesn't include an adjustable field of view and high dynamic range like the models at the highest price points.
It does have excellent video, streaming at Full 1080p/30fps, as well as autofocus, auto light correction, and two omnidirectional microphones. And it has something that's rare in the Logitech webcam universe: a tripod. Still, unless you're planning to use this webcam apart from your monitor, it's not the best choice.
Read our full Logitech C922 Pro HD webcam review.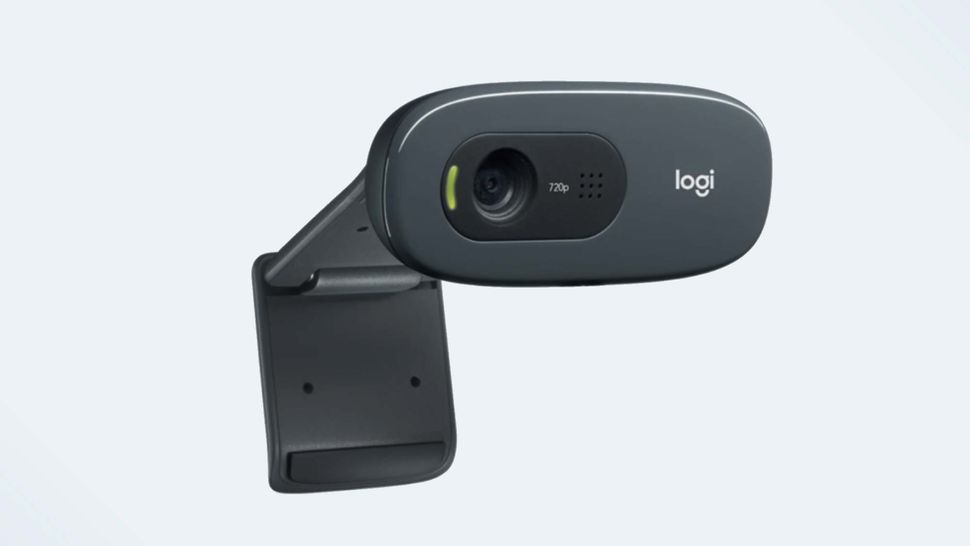 If you're looking for a basic camera for distance learning or conference calls, the Logitech C270 HD Webcam won't break the bank. While it doesn't have an autofocus feature, it does have auto-light correction, so your image will look right. The camera lens is plastic instead of glass, and the mic is mono instead of dual, but this should be sufficient for virtual classrooms and chatting with family and friends.
The webcam also has a universal mounting clip to put the camera on the laptop or stand on a table or shelf, but it lacks a privacy shutter.
Read our full Logitech C270 HD webcam review.
If you have an Apple Pro Display XDR monitor – and who doesn't have this $5,000, 32-inch, 6K monitor on their desk – the Logitech 4K Pro Magnetic Webcam is for you. It mounts magnetically, because who wants to attach anything to a $5,000 monitor? Since the webcam was designed specifically for this particular monitor, the magnetic mount has the exact same dimensions, ensuring a perfect fit.
The magnetic mount also has a strong seal, so the camera won't move even when it's being tilted. In fact, the camera won't even fall off when the display is rotated from landscape to portrait mode.
If you have a Mac mini, you can also use the webcam, but you'll probably need to purchase a longer USC type-C cable. Or, some Amazon users report unscrewing the magnetic base and mounting the camera on a standard tripod screw.
The 4K Pro Magnetic Webcam includes all of the features of the Brio, and also includes a Logitech Camera Settings app just for Mac. The app allows you to customize and control settings such as color intensity, contrast and brightness, and zoom.
How to choose the best Logitech webcam for your needs
Logitech makes a variety of webcams, so choosing the right one will depend largely on your needs. If price is usually a contributing factor, you'll want the least expensive camera that meets your requirements. However, those exact requirements may depend on why you're using the camera.
For example, if you just need a webcam for your company's weekly meetings or to communicate with your loved ones and friends, a camera with a 720p resolution will be fine. The Logitech C270, C310, C505, and C505e are four inexpensive options to consider.
If you're a presenter, work in a professional setting, or create content for video channels, you'll want a higher resolution, like 1080p/30fps. Other features, like autofocus, digital zoom, and pan and tilt, will also be important. Dual omnidirectional mics for clear audio are also features you'll want. The Logitech C930e, C925, C922, C922s, and C920 are all good options. These are also excellent choices for gaming.
When you want the best-of-the-best, with all of the bells and whistles, the Brio Ultra HD Pro and 4K Pro Magnetic for Apple are the only two options on the list that also have a high dynamic range and adjustable field of view. The latter is important because it allows you to change from a tight shot to a wide shot or somewhere in between. Both of these webcams also have 4K/30fps – although most services don't support it yet.
Autofocus, digital zoom, pan and tilt, and dual omnidirectional microphones ensure that you'll have every tool that you could ever need. Both of these webcam options are also certified-compatible with most – if not all – platforms. They're the two most expensive options but sometimes, you get what you pay for.
The top-of-the-line for content creators and gamers is the StreamCam, which also includes all of the bells and whistles like dual omnidirectional mics, digital zoom, pan, and tilt, autofocus, and smart framing. In addition, the camera includes editing software.
More from Tom's Guide