8 Cheap Headphones (Under $30), Ranked From Best To Worst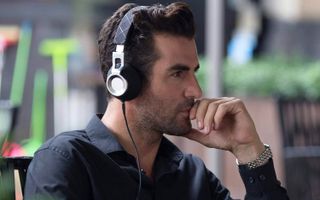 Amazon's Bestsellers, Ranked
Not all cheap headphones are created equal. That's why we purchased 8 of Amazon's best-selling headphones under $30 and listened ... and listened ... and listened, all while testing for comfort and useful features. One thing we learned, cheap doesn't necessarily mean bad. From wireless to over-ear and everything in between, here are our rankings from best to worst. But if you're looking for something a bit more premium, check out our other roundups including best headphones, best active noise cancelling and best cheap earbuds.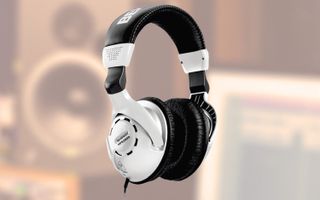 Behringer HPS3000 Studio Headphones (4 stars)
The Behringer HPS3000 Studio Headphones deftly deliver light, airy vocals with sparkling strings, crisp percussion and booming lows, depending on the song. We found that on very-bass-heavy tracks, the low end could get a bit muddy, which overshadowed the rest of the instrumentals. Despite the bulky design, the headphones are surprisingly light and come with a 1/4-mm jack in case you want to plug them into a stereo system, mixing console or guitar amp.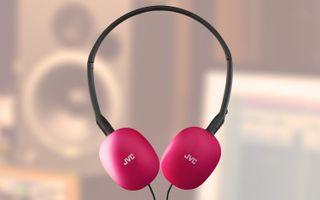 JVC HAS160B Flats (3.5 stars)
Named for their ability to fold flat, the JVC HAS160B Flats are glossy and easy to stow in an awaiting bag. However, I worry about the skinny frame snapping. The cans still managed to produce sharp percussion and clear strings. However, on some songs, the vocals sounded distant, with boomy, diffused bass.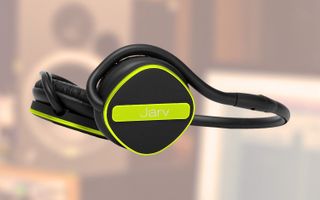 Jarv Joggerz Pro (3 stars)
Made for fitness-focused listeners, the Jarv Joggerz Pro's band wraps around the back of your neck for comfortable, unobtrusive usage when you're exercising. To adjust the volume or pause or skip a track, you just press the controls built into the right ear cup. The headphones were no worse for wear after our workout, and delivered clean highs and mids throughout. However, the bass on some songs was a bit boomy, which overwhelmed the detail.
Sony MDRZX110AP ZX Series (3 stars)
Bass junkies, these headphones are for you! The Sony MDRZX110AP Series headphones are like a little subwoofer for your head, offering rich, pulsating lows. These cans do best on genres that are heavy on the low end, like hip-hop, house and EDM. But on country and rock tracks, the artificial lows added to the bass guitar submerged the rest of the audio. Also, 15 minutes into wearing these headphones, I felt noticeable pressure centering around the tops of my ears.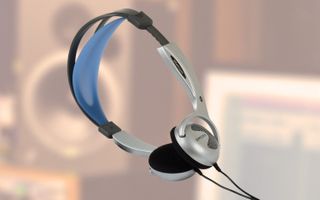 Koss KTXPRO1 (2.5 stars)
Because they use an open-ear design, the Koss KTXPRO1 headphones should probably be reserved for listening at home or in a quiet area. Despite a cramped soundstage on certain tracks, the Koss consistently produced clear mids and highs with warm, full bass and solid detail. Despite their rather cheap-looking appearance, I found the headphones quite comfortable, especially the stretchy silicone headband.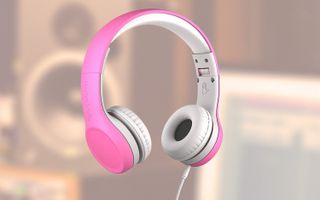 LilGadgets Connect+ (2.5 stars)
The LilGadgets Connect+ are made for kids, but they can pass as adult headphones in a pinch. Thanks to dual cable jacks, you can share your jams with a friend. Limited to a kid-friendly 93 decibels, audio on the headphones is congested, particularly on the bass. The mids and highs are also a bit cooler than I'd like, but they'll do in a pinch.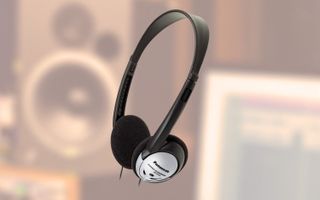 Panasonic RP-HT21 (2 stars)
The ear cups on the Panasonic RP-HT21 are so small, they barely fit on my freakishly tiny ears. Even worse, I had to remove my relatively thin phone case to plug the cans into my headphone jack. They're also so frail, I worry about placing them in a purse or bag. Despite the design's shortcomings, the headphones produce clear highs, warm bass and clean vocals across genres.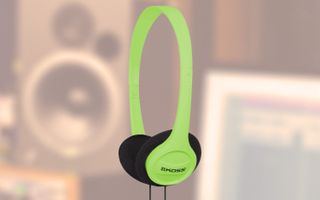 Koss KPH7G (1.5 stars)
Available in several colors, the Koss KPH7G headphones work as both headphones and a fashion statement. Just like a runway model, the cans are thin, and we were constantly worried about inadvertently breaking them. Despite their frail frame, the KPH7G headphones managed to deliver loud, though rather hollow, audio.