11 of the Most Relaxing Video Games to Chill Out With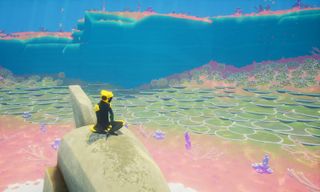 Most Relaxing Video Games
Many people think of gamers as ultra-excitable folks trying to survive treacherous boss fights, but people who want an alternative experience can find some calming games out there. We've picked our favorites, which take you on a variety of adventures, including navigating a mysterious desert, combining talking tiles and learning how to make friends with cute animals via interior decorating.
Credit: 505 Games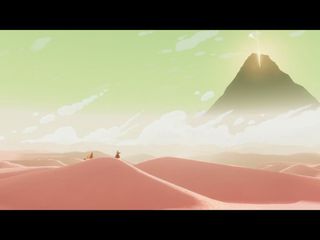 Journey (2012)
Video games have always offered ways to unwind, but Journey made that its focus. As you direct your scarf-donned protagonist around winding desserts and puzzles, the game's calming score, lush graphics and low-pressure gameplay ease all of your tension. Monsters may rear their head, but you can handle them, and they're not going to leave you throwing your controller on the ground. — Henry T. Casey
Credit: Sony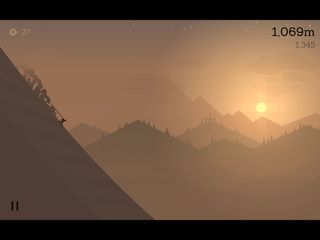 Alto's Adventure (2015), Alto's Odyssey (2018)
Infinite-runner games often operate by placing the gamer in increasingly difficult situations, with more and more chaotic hazards that can each take you out in one hit. The Alto's Adventure and Odyssey games work in the other direction, as the serene soundtrack backing the adventures of the titular snowboarder stays calming throughout your quest, and hazards are manageable and not frustrating. The just-released sequel, Alto's Odyssey adds even more charming elements, with beautiful, layered backgrounds and the ability to grind on walls and bounce on balloons. — Henry T. Casey
Credit: Noodlecake Studios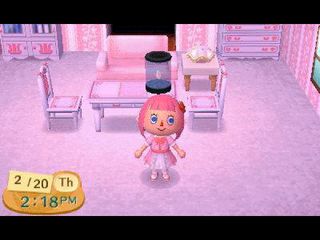 Animal Crossing: New Leaf (2012)
One of the most pleasant life simulators around, Animal Crossing: New Leaf casts you as the mayor of a colorful town filled with charming anthropomorphic characters. While the game gives you plenty of goals to work toward (such as paying off loans and building new facilities), there's no set endgame. You're free to explore Nintendo's cheery playground however you wish — you can go fishing, customize your house and clothes, or even visit a friend's town via local or online multiplayer. — Mike Andronico
Credit: Nintendo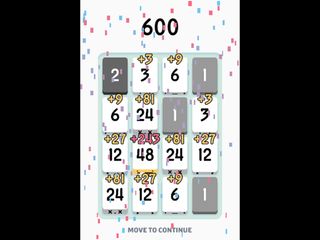 Threes (2014)
While the number-matching action of Threes will give you a mental workout, there's something incredibly soothing about sliding together the game's colorful, cute rectangles. This simple, yet addicting mobile puzzler lets you play at your own pace, so you can take all the time you need to mull over the perfect number combinations as you kick back with your favorite tunes or podcasts. — Mike Andronico
Credit: Sirvo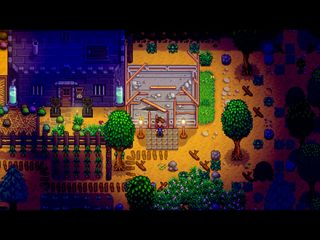 Stardew Valley (2016)
Running a farm, spending days in the mines and maintaining a social life are hard work, but not in Stardew Valley. Pelican Town is a surprisingly serene place, and once you get into a routine of farming, mining, fishing and going out to romance the locals, the hours pass by faster than you could have expected. Despite including just a few activities, the game has endless collectibles to find, errands to run and baddies to battle, so your stay in Stardew Valley will be a long one. — Andrew E. Freedman
Credit: Chucklefish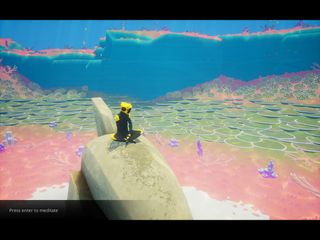 Abzû (2016)
Remember how Finding Nemo, amidst all of the drama about parenthood, was one of the most beautiful animated films you'd ever seen? I'd bet that the makers of Abzû also remember that, as this game — which has been referred to as "Journey, but underwater" — is a serene deep-sea exploration, with all the colors of the world and tons of aquatic friends. Just don't expect much in the way of storyline, as you could finish the game twice and still not understand much of the "why?" behind the adventure. — Henry T. Casey
Credit: 505 Games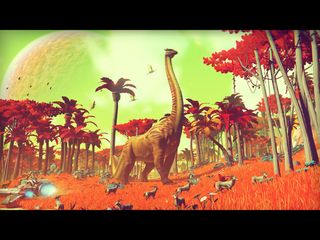 No Man's Sky (2016)
Space is infinite and constantly expanding in No Man's Sky, the exploration game that procedurally generates new planets, each with its own unique combination of atmosphere, aesthetics and dangers. But since those dangers can be tough, opt for Creative Mode, which gives you unlimited health and resources and takes out the building costs and requirements That means you can create to your heart's content.
No Man's Sky faced lots of backlash for launching without expected features, but with the ton of improvements in last year's major Atlas Rises update, the game is worth revisiting if you weren't satisfied at first. — Henry T. Casey
Credit: Hello Games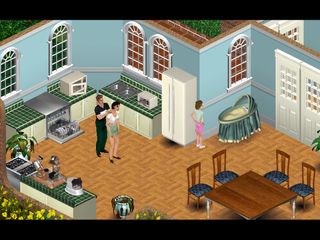 The Sims (2000-2018)
One of the best signs that a game is relaxing can be that it's addictive, and such is the case with the life-simulation franchise The Sims. As the series nears the end of its second decade in action, it seems like people can't get enough of making life choices for their awkwardly squawking characters, or of buying items for Sims houses and decorating to their heart's content. And unlike real life, which can be a source of tons of stress, as your choices have direct, often irreversible consequences, you can simply junk your Sims characters' lives if you make a mistake, and start over again. — Henry T. Casey
Credit: Electronic Arts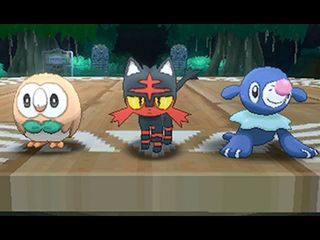 Pokémon Sun/Moon (2016)
Pokémon games have always been some of the most inviting RPGs out there, and that's doubly true of the latest core entries, Sun and Moon. The games' tropical, Hawaii-inspired world of Alola is a joy to inhabit, and combat and exploration have been significantly streamlined compared to previous entries. As such, it's easier than ever to enjoy the best thing about Pokémon: freely exploring an open field in search of new creatures to add to your collection. — Mike Andronico
Credit: Nintendo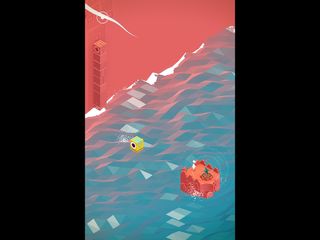 Monument Valley 1 & 2 (2014, 2017)
The puzzles in Monument Valley may confuse, but its serene soundtrack and minimalist art style will keep you from stressing out. Every time I completed a puzzle in the game, I felt like I had worked out a knot of stress in my brain. The series' second edition, Monument Valley 2, upped the stakes with its storyline, in which the mother/daughter duo of Ro and her nameless child work together to solve the puzzles and need to reunite after getting separated. — Henry T. Casey
Credit: Ustwo Games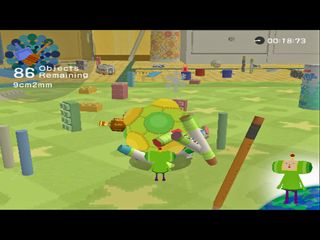 We Love Katamari (2005)
You'd have to be a monster to not count yourself amongst the "we" in the name of this game. The Katamari game franchise is built on the most delightfully inane premise: The King of the Cosmos has tasked his son, the Prince (you), with collecting all the items the king's accidentally knocked out of place during a drinking binge. To do so, you use a Katamari ball, which collects everything it touches. Everything about this game screams "fun!", including its exuberant Japanese pop soundtrack and a cooperative mode that asks players to roll their huge ball together, with each controlling one half of the Katamari sphere. — Henry T. Casey
Credit: Namco Hometek