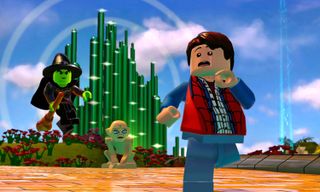 Adventures in Legoland
A decade ago, I picked up the original Lego Star Wars on a whim, not expecting much in the way of quality. Later that night, I sat down with a friend to play — and we enjoyed it so much, we played from start to finish. Since that fateful day, Lego games have gotten bigger and better than ever, spanning everything from toys-to-life experiments, like Lego Dimensions, to superhero epics, like the upcoming Lego Marvel Super Heroes 2. We've compiled a list of the best Lego games currently available, and there are options to suit almost every taste.
Credit: Warner Bros.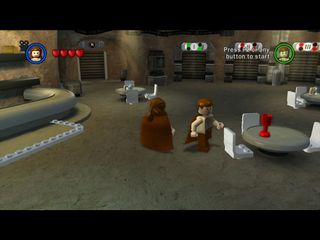 Lego Star Wars: The Complete Saga
Lego Star Wars: The Video Game, which focused on the prequels, came out in 2005, striking a perfect mix between action, puzzles, co-op teamwork and family-friendly parody. A sequel went into the works almost immediately, extending the concept across the three episodes from the original Star Wars trilogy. Today, you can pick up both games in a convenient Complete Saga edition, which repackages the two Traveller's Tales titles as a single wondrous game. If you want to see where it all began, start here.
Credit: LucasArts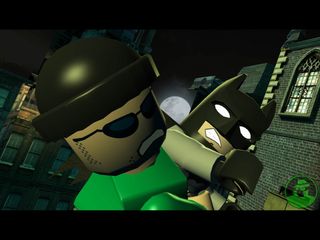 Lego Batman: The Videogame
Perhaps the best of Traveller's Tales initial run of Lego games, Lego Batman was the first in the series to offer an original storyline — even if its concept was a familiar "everyone breaks out of Arkham at once" plot. The game follows the stoic Batman and his comic-relief sidekick Robin as they follow the trail of each major Gotham City villain. This was also the final Lego game to abstain from voice acting, relying on physical humor and subtle characterizations to tell its story, and it worked beautifully.
Credit: Warner Bros.
Lego The Lord of the Rings
The fact that Lego The Lord of the Rings exists in video game form at all is pretty incredible. Experiencing the entire trilogy in plastic-brick form, from Sauron's last stand to Aragorn's crowning, is wonderful. Reintroducing characters like Tom Bombadil, who appeared only in the books, is fantastic. Now, consider that Lego The Lord of the Rings has open-world exploration, which lets you walk (or ride a horse) across almost all of Middle-earth, from Hobbiton, to Rivendell, to Mordor. That's just about Game of the Decade material right there.
Credit: Warner Bros.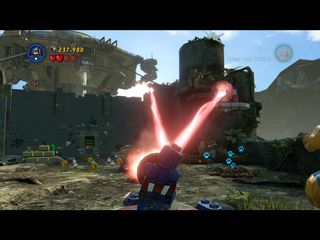 Lego Marvel Super Heroes
Lego Marvel Super Heroes wasn't Traveller's Tales first superhero game, but it certainly took the premise to dizzying new heights. Lego Marvel Super Heroes was an absolute blast, combining solid puzzles, clever level design and the largest roster of playable characters in any Marvel game. What happens when you throw in a huge range of powers, the thrill of playing as Iron Man or Spider-Man, and a story pitting Earth's heroes against Galactus himself? You end up with what's arguably the best Lego or Marvel game of all time. Let's see if the sequel can surpass it.
Credit: Warner Bros.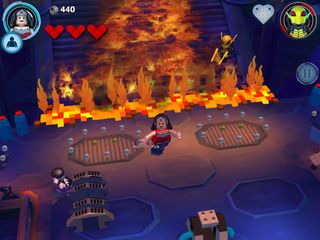 Lego Batman 3: Beyond Gotham
Lego Batman 2 introduced the Justice League and turned Gotham into an open world, but Lego Batman 3 took everything from the previous two games and made them better. Fans could enjoy a massive story campaign rooted in comics lore, while completionists had multiple open worlds from the DC Universe to explore. Lego Batman 3 also boasted an insane character roster of 200 superheroes and villains, including beautifully obscure characters like Ace the Bat-Hound and Detective Chimp. (And don't forget to unlock Adam West's voice-acted Batman. RIP, Mr. West.)
Credit: Warner Bros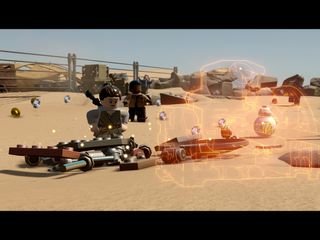 Lego Star Wars: The Force Awakens
After Traveller's Tales spent the better part of a decade working with other licenses, its return to Star Wars almost felt like coming home. Thankfully, the creative spirit that first launched the Lego games juggernaut is still here, albeit with new features. Combat was expanded to allow for tactical cover-based blaster fights, while "multi-builds" provided a larger range of construction options with the same blocks. An even bigger surprise: This Lego game was the first Star Wars product to bridge the stories of Return of the Jedi and The Force Awakens — something even the films couldn't really pull off.
Credit: Warner Bros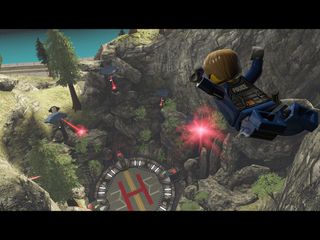 Lego City Undercover
Lego City Undercover is a rare non-adaptation Lego game, but there's still a lot to love here. Briefly, Undercover is a family-friendly tribute to classic police movies, and it borrows gameplay from Grand Theft Auto. You play as Chase McCain, a cop who doesn't play by the rules and protects Lego City's streets from a criminal named Rex Fury. Sadly, Undercover has no co-op mode and received little attention as an early Wii U exclusive. (It's since been re-released on PC, PS4, Xbox One and Switch.) However, its level design nonetheless elevated it to one of the best Lego games to date.
Credit: Nintendo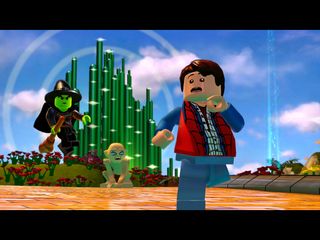 Lego Dimensions
Considering the Lego franchise is based on literal toys, it's surprising no one attempted Lego Dimensions' premise sooner. This game takes the well-established adventure mechanics of past Lego games, but adds new playable characters through physical Lego figures — think Disney Infinity or Skylanders, but with Lego minifigures. Even better: You can team up characters across franchises. Gandalf can fight enemies with Batman. The Ghostbusters can join forces with the Goonies. The Lego Movie's Wyldstyle can defeat Doctor Who's Daleks. With 30 compatible franchises, there's no shortage of playable combinations to work with, and the collectible toys alone should bring back fond childhood memories.
Credit: Warner Bros.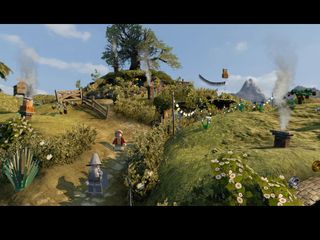 Lego The Hobbit
Lego The Hobbit can feel a little frustrating today. The game launched before the Battle of the Five Armies film was finished, and plans to release that downloadable content have been dropped. All the same, that missing ending is this sequel's only real flaw. The dwarf company is a more focused party than Lego The Lord of the Rings' heroes, with some characters featuring useful new abilities. Bilbo's development as the hero is handled wonderfully, since he "levels up" each time he obtains an item like Sting or the One Ring. And it has the same open-world map design that made its predecessor feel vast and special. What's not to love?
Credit: Warner Bros.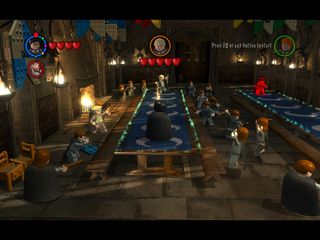 Lego Harry Potter: Years 1-4
Between the novels and movies, Harry Potter is a cultural phenomenon that we watched as it happened before our eyes. It's not surprising at all to see the franchise get the Lego game treatment. What's truly wonderful, however, is structuring the game to follow Harry's Hogwarts career. This game covers the first half of Harry, Hermione and Ron's many adventures, presenting Hogwarts as a huge hub world that grows and changes as that narrative progresses. Throw in some familiar locales like Diagon Alley, Gringotts, and Borgin and Burkes, and Harry Potter fans will feel right at home in this Lego world. And once you've completed the first four years…
Credit: Warner Bros.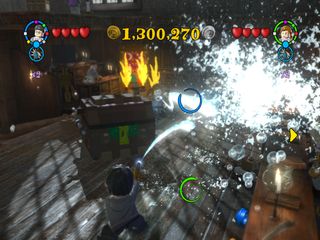 Lego Harry Potter: Years 5-7
... it'll be time to play through the somewhat darker finale. Lego Harry Potter: Years 5-7 is an excellent conclusion of the series, featuring refinements to the first game's mechanics. On top of including all the familiar characters and locations, the developers made it much easier to select spells (finally, a single button for Expelliarmus!). Players also gained access to a range of new abilities. Between Years 1-4 and this game, all the time you've spent in Hogwarts will make Harry's final confrontation with Voldemort feel as powerful as ever.
Credit: Warner Bros.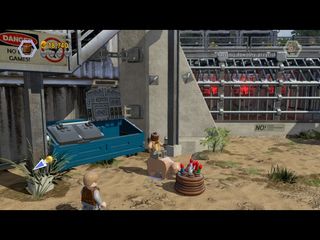 Lego Jurassic World
Some Lego games become a little bizarre when they make family-friendly parodies out of terrifying movie scenes. (See: Lego Indiana Jones fighting Nazis and evil cultists.) But I'm willing to give Lego Jurassic World a pass, because who didn't love dinosaurs as a kid? This amazing game adapts the plots of all four Jurassic Park movies, and then lets you unlock up to 20 playable dinosaurs. (And yes, we have a T. Rex!) While Lego Jurassic World doesn't reinvent the formula of past games, there's just enough novelty here to enjoy a play-through with the entire family.
Credit: Warner Bros.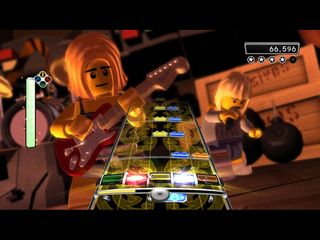 Lego Rock Band
At one point, musical rhythm games were so insanely popular that the Academy of Interactive Arts and Sciences could nominate not one, but two Rock Band titles for the exact same award. One of these games was Lego Rock Band, which says a lot about how much fun it is. By mixing the musical party game atmosphere with Lego versions of Queen and Elton John, Lego Rock Band created a winning formula that no other Rock Band game could surpass. (Well, maybe Rock Band: The Beatles.) And that's not all: It also supported DLC from other games in the Rock Band series.
Credit: Warner Bros.
Lego Pirates of the Caribbean
While its recent sequels have left something to be desired, Pirates of the Caribbean remains a spectacular adventure of swashbuckling pirates and undead villains — not bad for a theme-park-ride adaptation. Yet somehow, of all the Pirates video games, it was the Lego version that got the best reviews and sold the most units. Maybe it's that Captain Jack Sparrow meshes wonderfully with family-friendly games, or that the quality of each story arc was consistent (unlike in the first four films). If you loved the first few Pirates of the Caribbean films, it's hard to go wrong with the Lego edition. Rum not included.
Credit: Disney Studios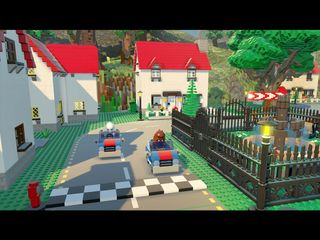 Lego Worlds
For all the fantastic Lego games available, most, sadly, don't allow players the freedom to goof around with blocks to assemble their own creations. Lego Worlds is the rare exception, giving you a Minecraft-esque procedural world and letting you build anything you'd like. Players who prefer instructions can construct vehicles and other structures using templates, but adventurous builders can go nuts with the "brick-by-brick" editing interface. Mix in the recently added open-world sharing feature, and Lego Worlds is a great choice for longtime fans seeking a more free-form building experience.
Credit: Warner Bros.