Black Friday Xbox Series X deals are expected to be some of the most in-demand offers of this year. Last year, the Xbox Series X was only a few weeks old during the annual sales event so it didn't see any price cuts. Now that the console has been available for almost a year, we're expecting to see plenty of Black Friday deals on the best Xbox Series X games and best Xbox Series X accessories.
Gamers who have yet to jump into the next generation of Xbox will be wondering whether any retailers will be offering an Xbox Series X restock during the retail holiday. We don't have a confirmed answer to that burning question quite yet, but we can definitely make some predictions based on previous restocks.
If you've already secured an Xbox Series X, then Black Friday will offer you the chance to fully kit out your console with a load of games and accessories. However, if you're still hunting for a machine, then Black Friday is likely to be one of the last opportunities to buy one before the holidays.
Black Friday may still be several weeks out, but that doesn't mean we've not already got an idea of what deals we can expect to see. Plus, there are already some early deals that are worth considering. Read on for our Black Friday Xbox Series X deals predictions, and the best deals you can shop right now.
Xbox Series X restock tracker — where to look
Xbox Series X games
Marvel's Avengers: was $39 now $19 @ Best Buy
Fresh off its largest-ever content drop this summer, with the free War for Wakanda DLC, now is the perfect time to jump into Marvel's Avengers. Play as your favorite comic book heroes and team up with friends in three-player co-op.
Immortals Fenyx Rising: was $59 now $24 @ Amazon
Step into a world of gods and monsters in Immortals Fenyx Rising. In this open-world adventure, you play Fenyx a being with the ability to wield the power of the gods and must fight mythological beasts in order to save the world.
Control Ultimate Edition: was $39 now $25 @ Amazon
Control Ultimate Edition bundles together the base game with its two DLC expansions, "The Foundation" and "AWE", for the complete Control experience. Play as a superhero heroine on a mission to uncover the secrets of The Old House.

Assassin's Creed Valhalla: was $59 now $29 @ Amazon
Step into the shoes of a Viking chief leading his clan on a siege of England. Explore a massive open world with more than a hundred hours of content in the latest installment in the hugely popular Assassin's Creed series.
Metro Exodus Complete Edition: was $39 now $29 @ Amazon
Critical acclaimed narrative-driven shooter Metro Exodus has been enhanced for the Xbox Series X in this Complete Edition. It also comes bundled with the game's two meaty expansion packs.
Watch Dogs Legion: was $59 now $32 @ Amazon
Take back London from the oppression forces of Albion who have turned the city into a surveillance dystopia. Recruit anyone you meet on the street to join your band of resistance fighters, each with their own backstory and unique skill set.
Madden NFL 22: was $69 now $44 @ Amazon
This year's iteration of the most popular football game in the world is already $25 off at Amazon. Madden NFL 22 lets you lead your team to Super Bowl glory, or build your own dream squad in Ultimate Team mode.
Xbox Series X accessories
Astro A10 gaming headset: was $59 now $49 @ Amazon
This rugged Astro A10 gaming headset is a great pick for co-op gaming. It's specifically designed for gaming and delivers a clear balance of in-game sound and chat audio at the same time.
WD_Black 5TB P10 Game Drive
WD_Black 5TB P10 Game Drive: was $149 now $129 @ Amazon
If your hard drive is already overflowing with some of the best Xbox Series X games, then this WD_Black P10 Game Drive is the ideal storage solution. Adding 5TB of storage space, you can fit your whole gaming library on this drive.
Xbox Elite Series 2 controller: was $179 now $157 @ Amazon
The Xbox Elite Series 2 controller is one of the most premium pads on the market and it's currently $22 off. It'll allow you to play like a pro with interchangeable thumbsticks and back paddles. Plus, a 40-hour rechargeable battery will keep you gaming for longer.
Seagate Xbox Series X Storage Expansion Card
Seagate Xbox Series X Storage Expansion Card: $219 @ Amazon
This one isn't technically a deal, as $219 is the Seagate Xbox Series X Storage Expansion Card's usual price but it's becoming hard to find in stock. So, if you're looking to upgrade your Xbox Series X storage space then we suggest buying one now before you're potentially forced to dip into the resale market closer to the holidays.
Black Friday Xbox Series X deals: What to expect in 2021
The Xbox Series X was launched in November 2020, and almost a year after its initial release, finding it in stock remains a tricky task. For that reason, a discount on the system itself seems highly unlikely.
Even though the PS5 is technically the best-selling next-gen console, the Xbox Series X has actually become the harder of the two machines to purchase in recent months. Throughout 2021 just being able to buy the Xbox Series X for its $499 usual price has been considered an achievement when the alternative is paying over the odds on the resale market.
The cheaper Xbox Series S, which has a $299 retail price, has been easier to purchase in 2021. However, it's still regularly faced lengthy stock shortages. It's highly unlikely that the entry-level next-gen Xbox will get any form of price cut for Black Friday either. Microsoft cannot reliably fulfill the demand even at its base retail price, so the chances of a discount seem remote.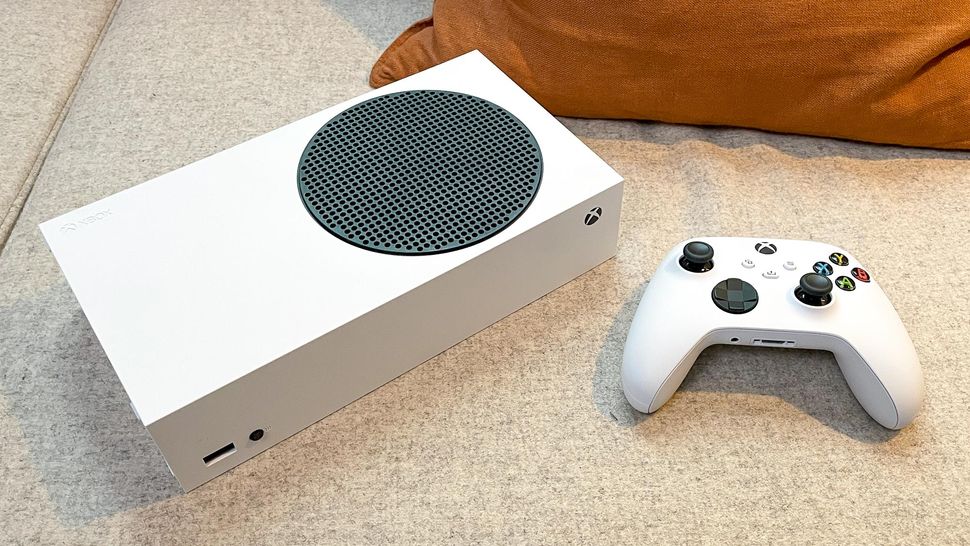 In lieu of a price cut, some retailers may attempt to entice gamers with a range of Xbox Series X bundles. However, the bundles we've seen over the course of 2021 haven't offered any savings. Instead, they have cost the usual prices of all the products included combined. We don't expect retailers like GameStop who typically offer bundles to change this practice in time for Black Friday.
The Xbox Series X itself may not receive a price cut this year, but that doesn't mean that plenty of Xbox Series X games and accessories won't go on sale. Expect some of the biggest games of the year to be available at a steep discount, and an Xbox Game Pass membership may also get a temporary price cut.
Accessories like headsets, extra controllers, and external hard drives will also likely be discounted at multiple retailers. Black Friday will also be an ideal time to upgrade your home entertainment setup with one of the best 4K TVs. A stunning new display will really enhance your gaming on the Xbox Series X.
Black Friday Xbox Series X deals: Will there be an Xbox Series X restock?
The chances of an Xbox Series X restock over the Black Friday period actually seem fairly high. During last year's sales event several retailers dropped stock of the console to draw customers to their websites. Earlier this year Amazon even held a drop to mark Prime Day. It seems rather likely that retailers will again use the interest caused by an Xbox Series X restock as a way to boost the number of shoppers browsing their online stores.
While it's still too early for any retailers to have confirmed any Black Friday Xbox Series X restock plans, we expect to hear some whispers in the weeks leading up to the sales event. In the meantime, make sure to bookmark our Xbox Series X restock hub which is updated daily with the latest restock information as we get it.