Xbox Game Pass is one of the biggest bargains in gaming. For a flat monthly fee you can get access to over hundreds of Xbox Series X, Xbox One, Xbox 360 and even original Xbox games. All can be downloaded to its respective console, or in some cases, streamed to Android phones and iPhones.
And Xbox Game Pass keeps getting better. Even when Microsoft takes some games off the service, more are added. What's more, a lot of upcoming Xbox Series X and Xbox Series S games will be added to Game Pass at launch. These will include the likes of Starfield, Redfall and Forza Horizon 5. But it can be tricky to keep track of all the new games added to Xbox Game Pass; this is where Tom's Guide comes in.
We'll keep track of the new and most exciting Xbox games added to Xbox Game Pass, as well as flag any Game Pass deals and games you really should try.
So read on for everything you need to know about Xbox Game Pass.
Latest Xbox Game Pass news (Updated August 18)
Xbox Game Pass is getting a fresh batch of games from today and onwards until the end of August.
From today, August 18, you can get Humankind on the PC, which is a brand new Xbox game, as well as stellar rouge-like Hades, which is across PC, Xbox and cloud streaming; it also gets Android touch screen controls tool.
Other new games for August available right now include: Curse of the Dead Gods, Dodgeball Academia, Katamari Damacy Reroll, Lumines Remastered, Skate, Skate 3, Starmancer, Art of Rally, Microsoft Solitaire Collection: Premium Edition.
Need for Speed Heat, Star Wars Battlefront II and Star Wars Jedi: Fallen Order are now all available to play via Xbox Cloud Gaming.
Then from August 19 you'll be able to play Recompile on day one of its release, as well as Train Sim World 2, and another new title interactive thriller Twelve Minutes.
Then August 25 will see the debut of Psychonauts 2 on day on of its release, across PC, console and cloud. The a day later Myst will arrive on Game Pass.
Various new DLC for games like Hellblade and Age of Empires II: Definitive Edition, is also available now. And Microsoft continues to give games touchscreen controls, including Need for Speed Heat and Wasteland 3.
Just bear in mind that come August 31 you'll need to say goodbye to Blair Witch, Double Kick Heroes, NBA 2K21, and Stranger Things 3: The Game. So make sure you get all you want out of those games before they leave, unless you want to buy them outright.
Xbox Game Pass deals
What you need to know about Xbox Game Pass
Xbox Game Pass comes in three variations. The first is the vanilla $9.99 or £7.99 a month Xbox Game Pass subscription, which is for Xbox One and Xbox Series X and Series S, and give you access to the whole library of Game Pass Games.
Xbox Game Pass for PC costs $9.99 or £7.99 a month and give you access to over 100 PC games.
Xbox Game Pass Ultimate is the best bargain, as at $14.99 or £10.99 a month it gives you access to Xbox and PC games, as well as cloud streaming and save syncing between all three platforms.
All three plans will get you access to Xbox Game Studio titled form day one of release as well as additional member discounts and deals. The PC and Ultimate subscribers also have access to EA Play games, and Ultimate grants subscribers free perks including in-game content and partner offers.
You can sign up here to Xbox Game Pass in the U.S. or sign up here in the U.K.
Xbox Game Pass games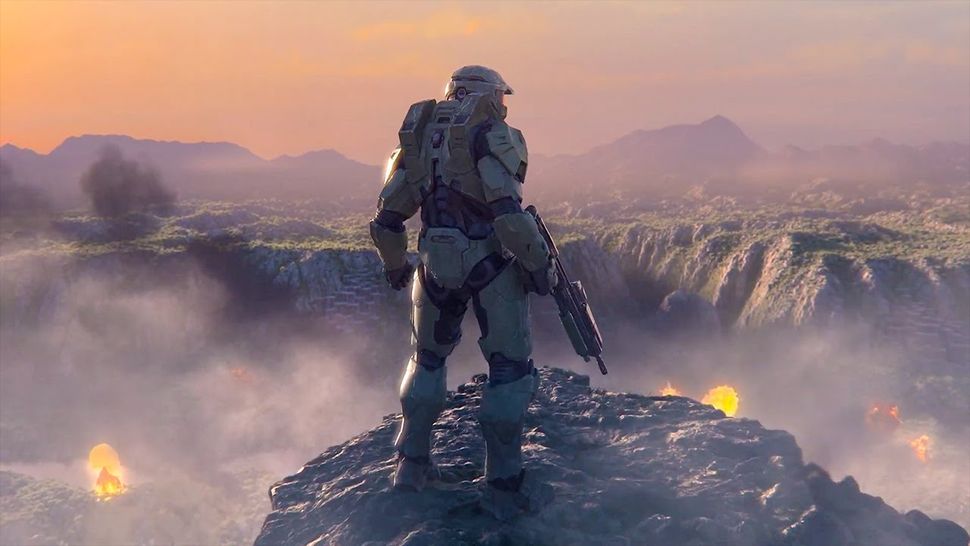 There's a huge amount to choose from on Xbox Game Pass, so you'll want to check out our roundup of the best Xbox Game Pass games.
But highlights so far include Halo: The Master Chief Collection, Gears 5, the Ori games, A whole slew of Bethesda games, notably Doom Eternal, Dishonored and Skyrim, Sea of Thieves, Minecraft, Control and more.
There are stone cold classics to games that you might be curious about trying but don't want to splash the cash on, which makes Game Pass worth it's monthly cost. In fact, we've said before that it's now become essential if you've managed to find an Xbox Series X restock.
How to get Xbox Game Pass
You can sign up to Xbox Game Pass on Microsoft's Xbox website, via the prompts that pop up on the Xbox Series X and Series S, as well as Xbox One and Xbox One X interfaces. On Windows 10 you can also sign up using the Microsoft Store app.
Once signed up, the respective Microsoft and Xbox platforms will automatically log you into Xbox Game Pass if you're logged into your Microsoft account. If not, you'll need to login. For game streaming on Android, you'll need to download the Xbox Game Pass app from the Google Play Store and enter your Microsoft account credentials.
Getting started with Game Pass is trivially simple. And once you've signed up you can download games onto your Xbox or PC, or stream to your Android phone providing you have a good internet connection; it also works over 4G or 5G.
We'd argue that Xbox Game Pass is one of the main reasons to choose Microsoft's console when weighing up the PS5 vs. Xbox Series X conundrum. Though, don't let that stop you from seeking out a PS5 restock as well, as we think Sony's console is fantastic; simply read our PS5 review to find out why we called it the future of console gaming,