Finding affordable Bluetooth gear can be hard, but the best cheap wireless headphones make it easy. Of all the budget-friendly, cable-free headphones and earbuds we've tested, these are the finest examples of the form: the models that achieve low prices while making the least compromises to sound quality or practicality.
As such, these aren't a million miles from the best wireless headphones in general, and you may even be able to secure premium features like active noise cancellation or full waterproofing. And it's not just all about extra tricks: some of these models may surprise you with how good they sound. To find the best cheap wireless earbuds for your tastes, simply check out our top picks below.
What are the best cheap wireless headphones?
Number 1 on our list of the best cheap wireless headphones is the Sennheiser HD 4.40 BT, thanks to its great overall performance. The model grants listeners Sennheiser sound in a clean, comfortable design at a super-cheap price, something the company is not usually known for. We're very high on its superior bass response and user-friendly controls.
A close second is the Samsung Galaxy Buds. While the Samsung Galaxy Buds 2 is likely launching in 2021, the original remains one of the finest pairs of true wireless earbuds and has dropped from its original launch price repeatedly. The buds feature a roomy soundstage that fills your ears with warm bass and clear-sounding vocals; the AirPods' airy quality doesn't compare. They also hold a charge longer than any AirPods model. Something else that stood out to us was how well the Galaxy Buds worked on iOS and Android devices.
In third, we have the Cleer Enduro ANC. This is by far the best pair of cheap ANC headphones we've tested, especially when it comes to battery life, so check it out if you want noise cancellation for less.
Keep reading for our full list of the best cheap wireless headphones.
The best cheap wireless headphones you can buy today
The Sennheiser HD 4.40 BT is an oldie, but great-ie (calling them goodie would be selling them short) pair of headphones that refuses to give up the top spot on our best cheap wireless headphones list. For under $100, you're getting Sennheiser sound and great functionality, resulting in an exceptional wireless listening experience. These cans send dynamic bass, along with clear-sounding mids and highs, straight to your ears. Battery life is high at 25 hours, which is sufficient for more than a week's worth of moderate listening (3 to 4 hours daily).

The lack of inline controls on the aux cable does make the accessory seem somewhat impractical, but thankfully, it's unnecessary since the HD 4.40 BT maintains the same sound quality in wired mode. You certainly get more than your money's worth with these cheap wireless headphones.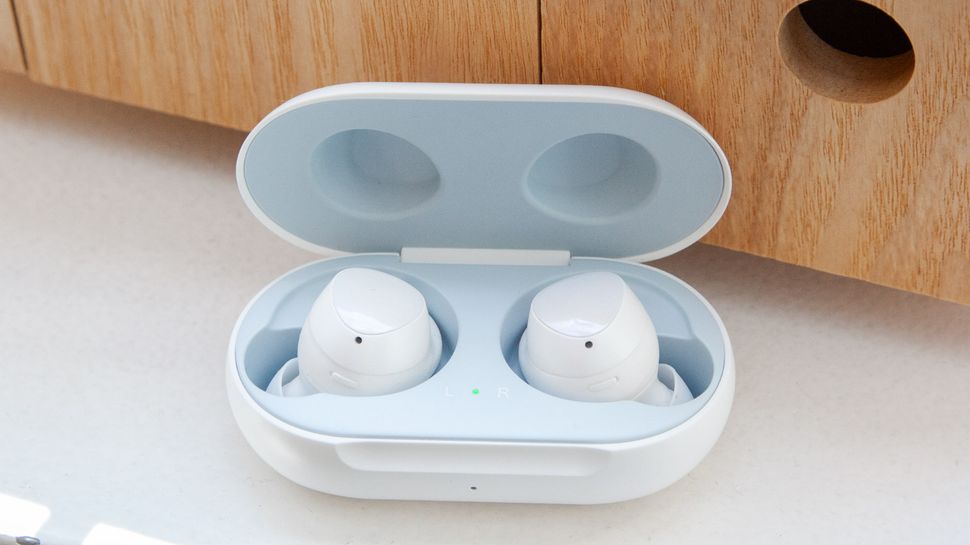 The Galaxy Buds are cheap for a reason: they've been replaced several times over, most recently by the Samsung Galaxy Buds Pro. Still, these old-timers are still a viable bargain, especially for under $100. Whether you're an Android or iPhone user, these buds work equally well across both mobile platforms and have a host of features that make them more advanced than the AirPods. In addition to providing near-instant pairing, they also have wireless charging capability – all you need is one of Samsung's S10 phones (or any other recently launched Galaxy smartphone) and you can share power between devices.
The Galaxy Buds deliver great sound in a lightweight, sweatproof casing with up to 6 hours of battery life. An update brings some other great features, such as hands-free access to the Bixby assistant and the ability to tweak equalizer settings with your voice. And a new gesture enables ambient sound mode by holding down the touchpad on the earbud.
Read our full Samsung Galxaxy Buds (2019) review.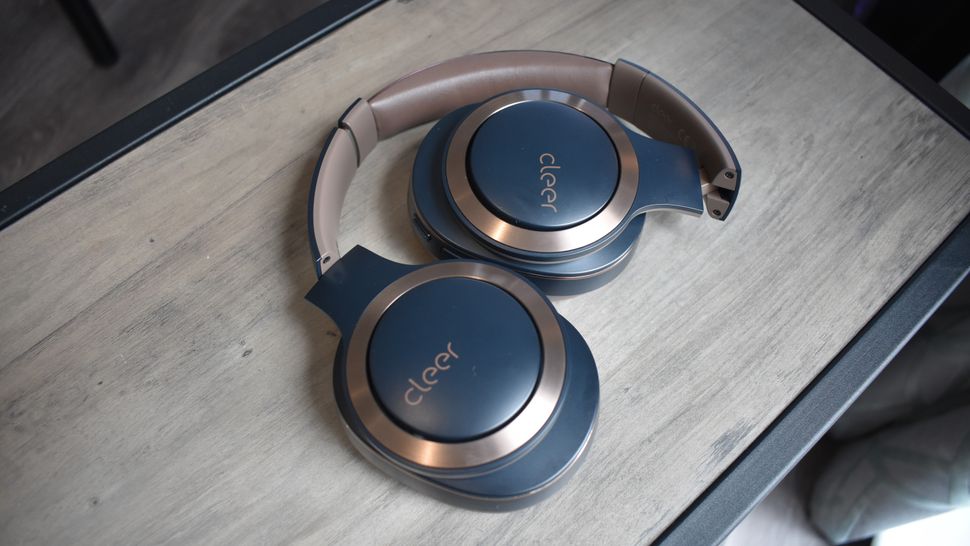 The Cleer Enduro ANC is more "cheap for a pair of ANC over-ear headphones" than cheap in general, though there's no arguing against this being a fantastic bargain. ANC and especially the transparent ambient mode work well, and there are some handy bonus features like the built-in NFC tag for fast pairing.
The fit is decent, though you might want relief after a couple hours, and while the Bluetooth connection support aptX Adaptive you could alternatively use the included 3.5mm cable for full Hi-Res Audio support. Best of all is the battery life: we got over 50 hours of ANC-enabled playback, something no other pair of the best noise-cancelling headphones can currently match.
Read our full Cleer Enduro ANC review.
Look at the Jabra Elite 45h as a cheaper and more scale-backed version (e.g. features, size) of the popular Elite 85h headphones, and that's no knock whatsoever. These sleek-looking cans have the best battery life in the category, generating 50 hours of continuous playtime to enjoy optimized audio performance that can be tweaked in the Jabra Sound+ app. Jabra also programmed the Elite 45h with the most advanced fast-charging technology we've seen yet; a 15-minute charge gets you 10 hours of use. That's crazy!
Jabra's always done wireless right, so it's no surprise that Bluetooth 5.0 operates perfectly on the Elite 45h, offering great connectivity between devices and long listening range. The tinier, on-ear design resembles other luxury-inspired models like the Harmon Kardon Soho Wireless, but pack better specs underneath its matte plastic frame. However, with this design, comes a vast amount of sound leakage, something that's very common with on-ear headphones.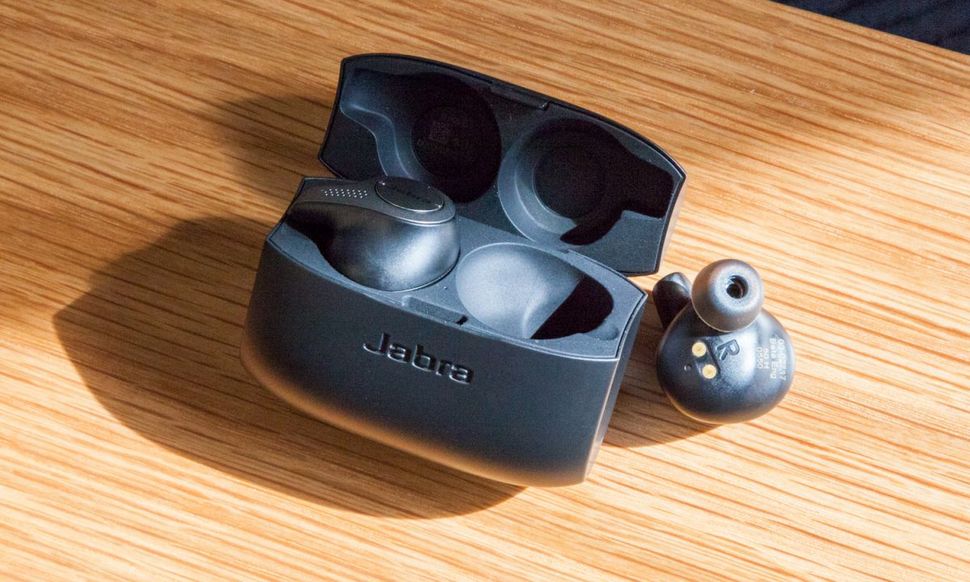 Jabra did a magnificent job packing a hell of a lot of value and functionality into the Elite 65t, which we considered a "true AirPod killer" when launched back in 2018. Now that the model has dropped down to $100, it stands out as one of the best cheap wireless headphones deals available, and for plenty of reasons. You get a pair of wireless buds with a sleek, durable, and comfortable design and up to 5 hours of battery life on a charge, which is right up there with the AirPods II.
Delivering consistently clean detail and warm, lively instrumentals and vocals, the Elite 65t remains one of the best-sounding truly wireless buds on the market, especially when you throw in the free companion app with its customizable equalizer. The controls could have been done better, though this is a flaw you will overlook when taking overall performance into consideration.
Read our full Jabra Elite 65t review.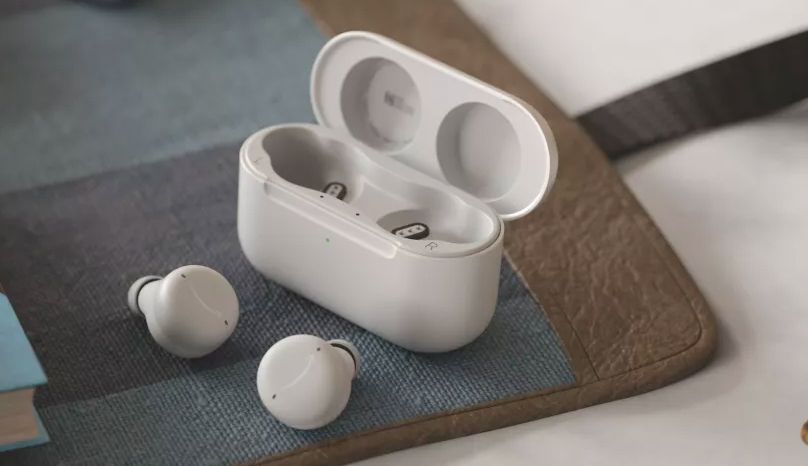 The Amazon Echo Buds 2 is already affordable by ANC earbuds standards, and is even cheaper if you don't opt for the wireless charging case model. And while there are cheap wireless headphones on this list that don't even come close to breaking 3 figures, Amazon's earbuds sport an enviable feature list that includes ANC and IPX4 water resistance.
It's also got one of the best digital assistant implementations we've seen on any pair of wireless headphones. All you need to do to summon Alexa is say its name; the microphones will pick you up and ready Alexa for further voice commands, so you don't even need to press a button or activate a touch sensor.
Read our full Amazon Echo Buds 2 review.
No one said you had to pay a premium to own great wireless earbuds. In fact, JLab has built its reputation manufacturing trustworthy cordless buds for cheap. At under $50, you can't go wrong with the JBuds Air, which features powerful bass response and sturdy aesthetics. The buds are a superlative choice for exercisers who want energetic sound and IP55 durability, as well as budget shoppers who want an AirPods alternative for $100 less.
Battery life falls in the same area as the AirPods, though the portable carrying case does guarantee the buds won't die on the road, storing up to 14 hours when fully charged. It's also cool that the charging cable is built into the design, eliminating the need to carry around extra wires. We also love that the case is lightweight and doesn't weigh down your pockets.
Read our roundup of the best cheap wireless earbuds.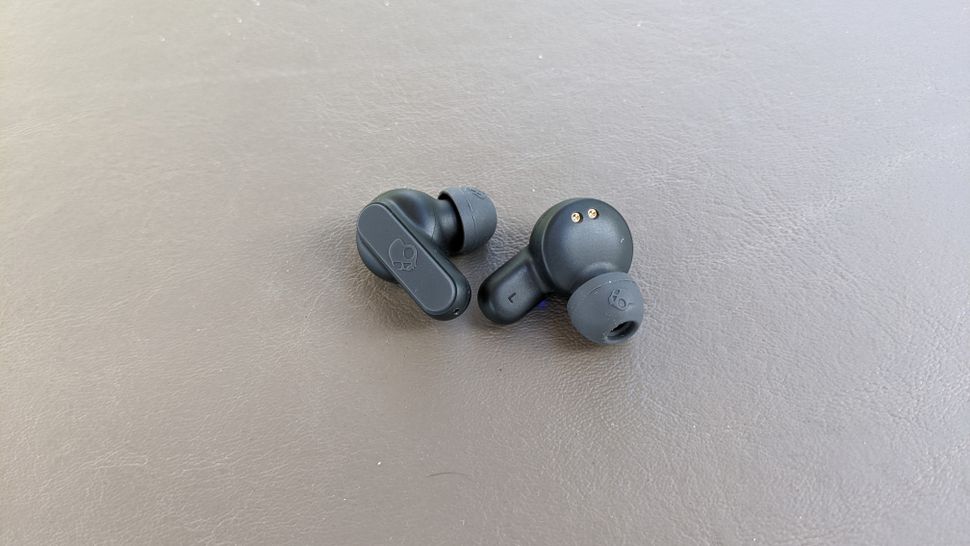 If there's a better pair of true wireless earbuds for $25, we've yet to see it. The Skullcandy Dime is absolutely dirt-cheap by wireless headphone standards, and what's more, it's hardly the kind of knock-off Amazon fodder you usually see at this level. Sound quality is high, and the charging case design — which saves space by cutting out holes in the lid for the earbuds themselves to fill — is both distinctive and clever.
Battery life is short, at just 3.5 hours per charge, and with only 12 hours available from the case you will need to fill both up relatively often. But for short bursts, like listening on a commute or while doing chores, the Dime is comfortably one of the biggest cheap headphone bargains on the market right now.
Read our full Skullcandy Dime review.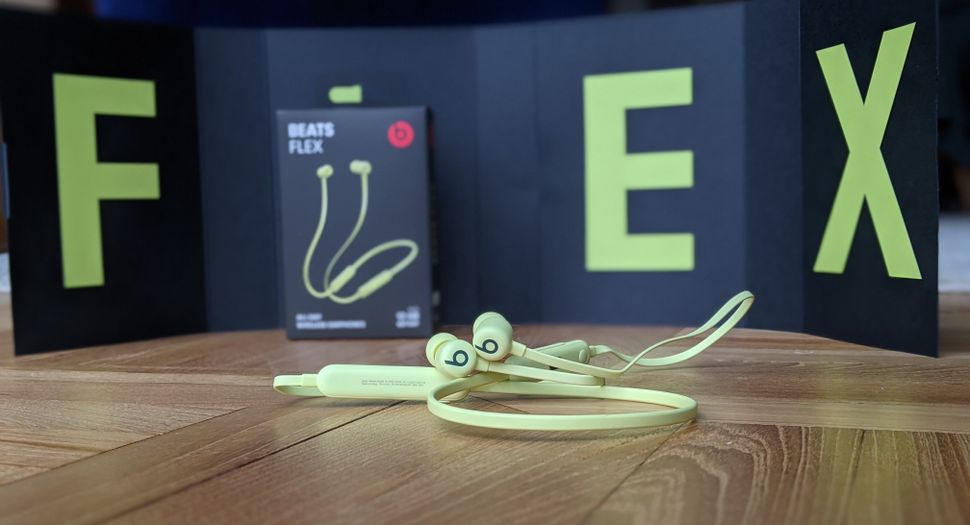 We didn't think Beats would ever release $50 wireless headphones, but they did, and the final product is surprisingly good. Think of the Beats Flex as a revamped version of the popular BeatsX, but with longer battery life, slightly better mics, and a flashier design. Apple's W1 chip runs the show and gives iOS handset owners a handful of cool features to work with, including audio sharing, easy pairing with iDevices, and Fast Fuel technology to get 1.5 hours of use on a 10-minute charge. The several color options available are enticing as well: Black, Flame Blue, Smoke Gray, and Yuzu Yellow.
While the Flex is great for listening to movies and podcasts, we felt the audio for music was 50/50, as the flat sound signature lacked the hard-hitting bass that we've become accustomed to hearing from Beats. The fact that there is no IP rating shouldn't bother you much, and if it does, just look at the MSRP one more time.
Read our full Beats Flex review.
If you're mainly concerned with spending as little money as humanly possible, the Mpow 059 Lite delivers the best you can expect from a pair of sub-$20 wireless over-ears. It's got enough soft padding and space in the earcups to remain comfortable in long listening sessions, and battery life is quoted at 55 to 60 hours. Realistically it's going to come under that, but you can still expect to go days between charges.
Sound quality is lively and bass-rich, with enough presence at the higher frequencies to avoid sounding muddy. And although the 059 Lite is cheaper than cheap, it still makes room for all the essential extras, from a 3.5mm jack for emergency wired connections to a full set of onboard controls. The integrated mic can also enable phone calls, or be used to summon your phone's digital assistant.
How to choose the best cheap wireless headphones for you
The market for cheap wireless headphones is massive, so to help narrow down the search, you'll want to take several things into consideration. Let's start with fit. Since there are several different types, including in-ear, on-ear, and over-ear, base your decision on what will feel comfortable to wear for long periods of time.
Going wireless means restricted playtimes, as Bluetooth products consume a lot of power and require recharging every few days. Get a pair of wireless headphones with at least 12 hours of battery life. If you're going with truly wireless earbuds, 5 hours should be the minimum.
Build quality is also huge, especially when investing in sports headphones. Those who are big on fitness will want a pair that offers sweat- or water-resistant protection. Otherwise, look for models with durable aesthetics (e.g. strong plastic, stainless steel).
Keep in mind that modern wireless headphones and earbuds are taking on more advanced features. Look around and you'll find some that have active noise cancellation, wireless charging, and even sound customization via mobile apps.
How we test the best wireless cheap headphones
Tom's Guide tests all headphones on the following criteria: design, comfort, features, performance, and value. Our staff employs a rigorous review process that compares products with similar fit, features, and price to determine the best option for you.
Every pair of cheap wireless headphones we test is worn over the course of a week for 2 hours at a time. Comfort, ease of use, and sound quality are three main categories we assess. In terms of audio performance, we test each model across a number of genres, including hip-hop, rock, jazz, classical and R&B, while also evaluating volume, clarity, and fullness.
When it comes to features, we test the effectiveness of active noise cancelling, Bluetooth range and battery life. For sports headphones, we put them through intense workouts to determine how securely they fit during exercises and how well they handle ambient noise. We test every feature for app-enabled headphones too.
Once testing is completed, Tom's Guide rates headphones on a five-star system (1 = worst, 5 = best). If a product is truly exemplary, it is awarded an Editors' Choice.
Now that streaming music services are offering hi-res resolution audio, we advise reading our audio codec FAQ for everything you need to know about FLAC files, MP3s and all other major coding formats.