Our guide to the best wireless headphones brings together our pick of the top over-ear headphones and in-ear designs. Improvements in Bluetooth standards have boosted audio signal handling and sound quality via the latest codecs. All the models here offer great sound that won't fail to put a smile on your face when you're listening to your favorite music.
Read on to discover which are the best models to undergo our rigorous review routine, ranked and rated by audio aficionados. Don't forget, you'll find lots more info in our in-depth standalone reviews, covering design and comfort, features, ANC performance (where applicable), battery life, and sound quality across all kinds of media, as well as how well they handle calls. These wireless headphones are the best-performing, longest-lasting, and best-value models we've tested.
Just follow the link at the end of each product summary or tap the product name next to the star rating to discover everything you need to know about the best wireless earbuds available to buy today. Read on to discover what are the best models you can buy right now.
The best wireless headphones you can buy right now
Over-ear headphones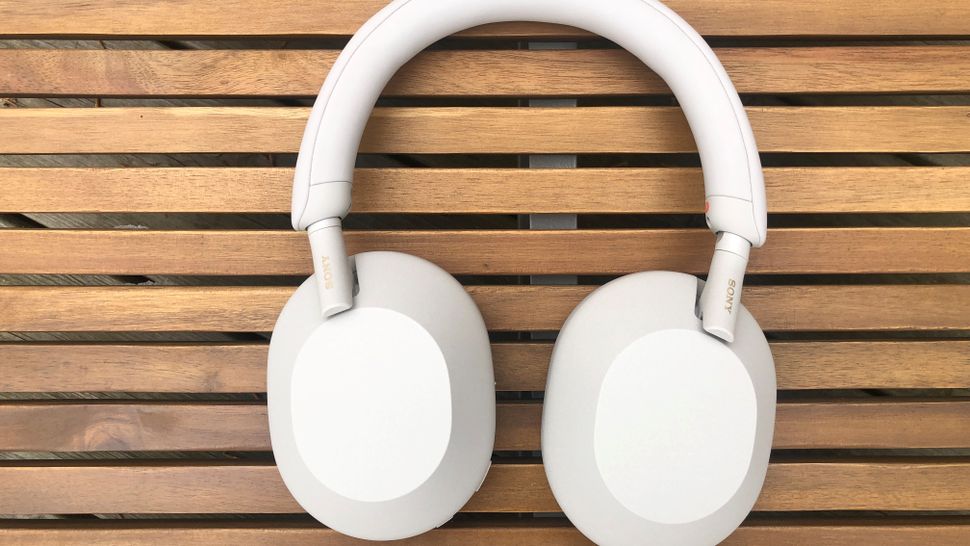 Sony's flagship XM-series headphones improve upon the already great XM4s with better active noise cancellation, call quality, sound, comfort and connectivity. Most of the changes aren't huge — though the first two are certainly noticeable — but it's more than enough for Sony to retain its long-held number 1 spot.
The touch controls and battery life (30 hours with ANC on, 40 with it off) are also to be commended, as is the excellent Sony Headphones Control app, which lets you tweak the EQ to your preference. The slightly bland design counts against them, as does the $50 price increase, but the XM4s are still around if you want to spend less, and overall there's no question that these are the best wireless headphones you can buy.
Read our full Sony WH-1000XM5 review.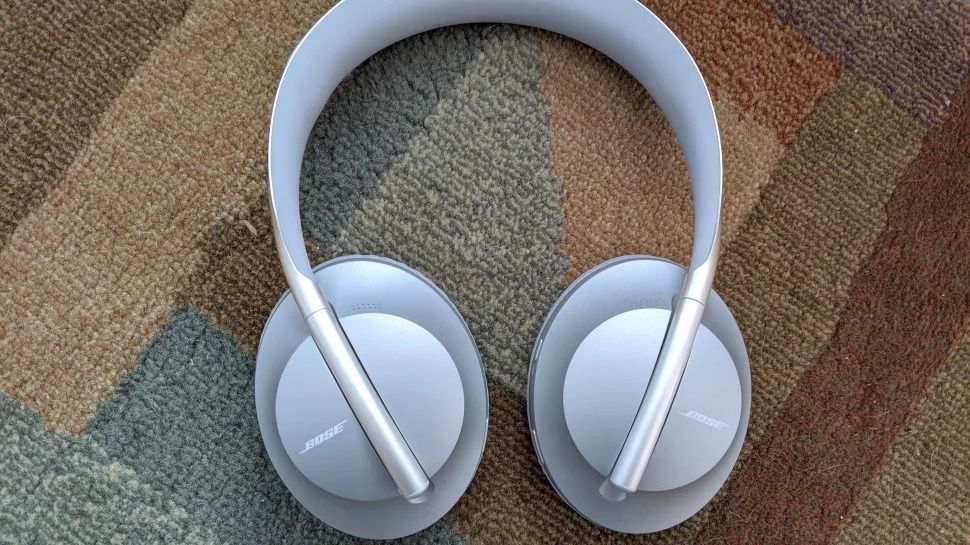 The Bose 700 wireless headphones are the best ANC headphones overall. The company has raised the bar for active noise cancelling headphones, effectively silencing outside noise while simultaneously allowing you to clearly be heard when talking to someone on the phone or cueing up a digital assistant. The 700s don't skimp on audio quality either, offering clean, balanced sound with some impressive, intuitive tech flourishes.
Right now, it's the only model engineered with 11 levels of noise cancellation to keep things quiet without adding distortion to your music, and the Full Transparency mode is similarly impressive. Battery life is standard at 20 hours, though you can spend extra on the travel charging case that holds 40 extra hours of playtime and protects the cans in style. Anyone looking to upgrade their work-from-home headphones may also want to look at the Bose 700 UC, a new version that maintains the excellent mic performance of the original and is programmed to work with third-party cloud services like Microsoft Teams, Google Hangouts Meet, and Zoom to enhance virtual collaborations.
Read our full Bose Noise Cancelling Headphones 700 review.
The Px8 are Bowers & Wilkins' most advanced noise-cancelling headphones to date, and are a confident addition to the luxury headphone market. Wireless audio is via Bluetooth 5.2 with SBC, AAC, aptX HD and aptX Adaptive codec support when connected to compatible playback devices, and cables are suppled for wired headphone jack connections too.
The bespoke 40mm Carbon Cone drive units present even more sound details across all parts of the frequency range than the the company high-ranking Px7 S2, and sumptuous materials to further aid comfort. Bass performance is more agile on the Px8, thanks to the new driver material, but it's the mid frequencies where these flagship headphones excel, delivering an abundance of natural detail and midrange clarity to make every voice syllable sound convincingly realistic. Despite the sound quality gains though, the higher price compared to its fellow Px7 S2 and near rivals, means they rank slight lower in terms of overall value.
Read our full Bowers & Wilkins Px8 review.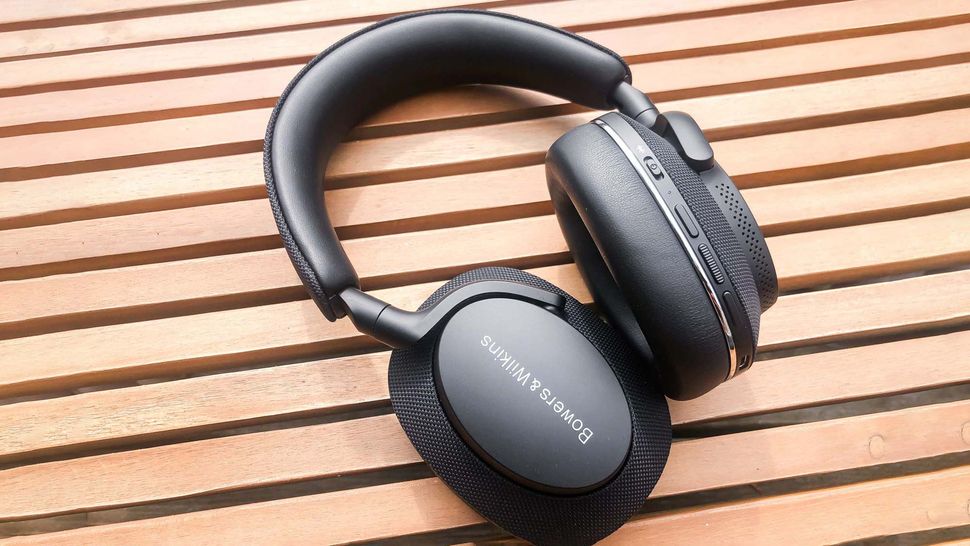 The Bowers & Wilkins Px7 S2 over-ear headphones are priced the same as Sony's Sony WH-1000XM5. They feel good, are beautifully constructed and are either good-looking in an understated way or a bit too understated for their own good — it depends on your taste. They have active noise-cancelation and a control app — but 'extended functionality' is not their thing.
They're designed to deliver the best wireless sound this sort of money can buy, and they do. The entire frequency range hangs together well, with nothing overstated and nothing struggling for representation. Tonality is clean, consistent and entirely convincing. If you want every wireless headphone feature under the sun, you have plenty of choice. If, however, you want headphones that make the most of the digital audio information you give them, the Px7 S2 really needs to be in your thinking.
Rear our full Bowers & Wilkins Px7 S2 review.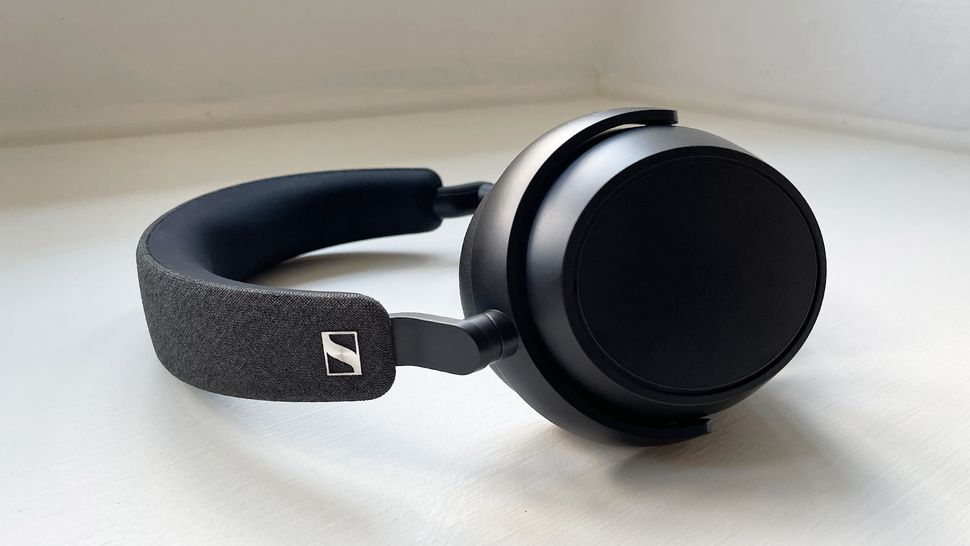 With best-ever battery life from a pair of over-ear wireless headphones, the revamped Sennheiser Momentum Wireless 4 may not stand out quite like their classic-looking predecessor, but the 60-hour battery life makes these the one to beat. Add in the easy-going Sennheiser sound and effective noise cancelling, and the Momentum 4 are one the most practical wireless headphones we've seen, perfectly built for a life on the road rather than tethered to a power socket needing regular battery top ups.
Sennheiser's smooth house sound handles a wide range of music content, from pounding beats to more mellow tunes with aplomb. It has Bluetooth 5.2 and aptX Adaptive support, and there's a supplied 3.5mm cable for audiophile wired connections. ANC performance is effective, and auto Wind Noise Reduction is very impressive when stood on a windy train platform on daily work commutes.
Read our full Sennheiser Momentum 4 Wireless review.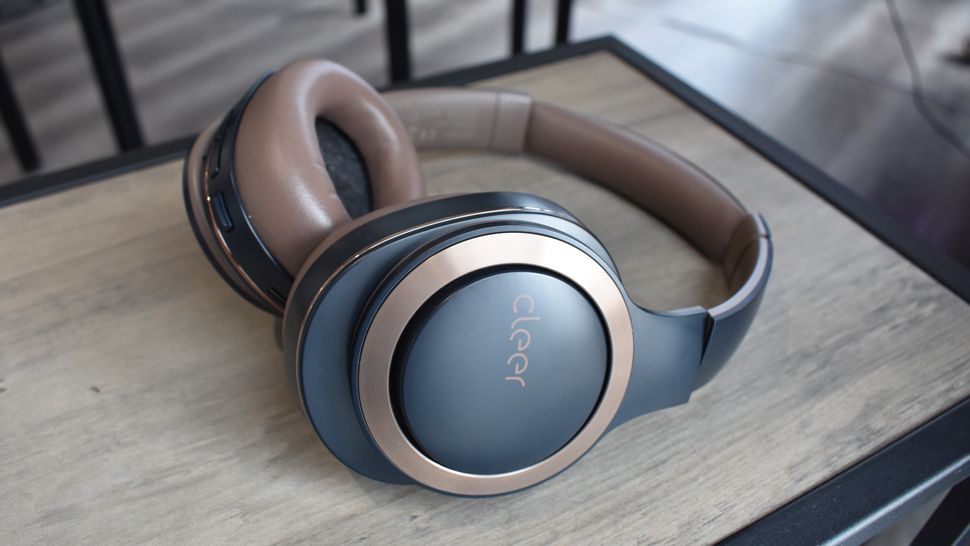 Cleer is no stranger to high-end audio gear, like the $699 Cleer Crescent, but the Enduro ANC shows it can produce a seriously tempting pair of cheap wireless headphones as well. For starters, it's got the best battery life of any over-ear headphones we've tested: playing music at 50% volume got us over 50 hours of playtime, even with ANC.
And let's not gloss over that even having ANC at this price is an impressive feat. Filling out the rest of the the Enduro ANC's feature list are handy tools like the Ambient mode, NFC and Android Fast Pairing, aptX Adaptive support and EQ customization. That's an awful lot of toys for the price, and yes, sound quality is good too.
Read our full Cleer Enduro ANC review.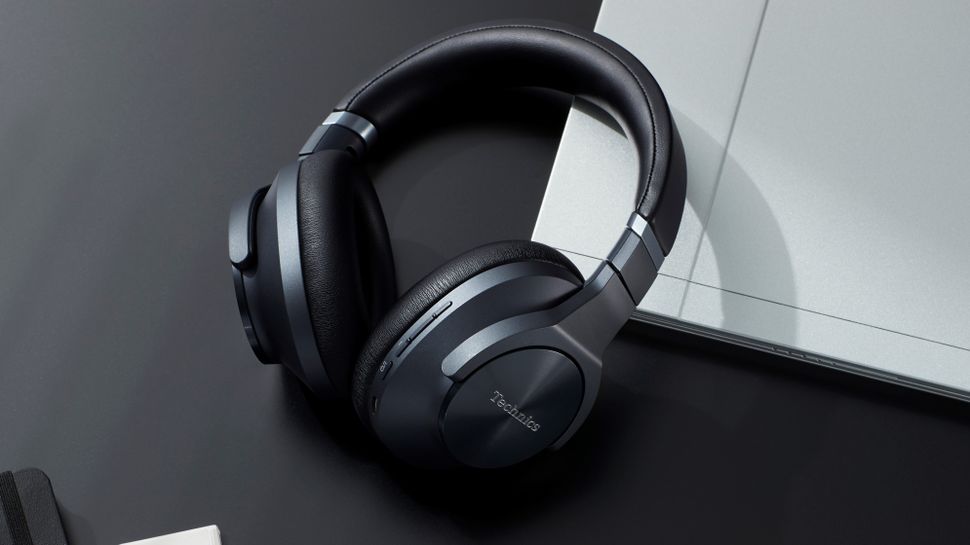 At $350, the Technics EAH-A800 don't come cheap and it is pitted against some of the market's best audiophiles headphones, including the Bowers & Wilkins PX7 and Sony WH-1000XM4. However, these over-ear cans handle their own, backed by legacy design and sound that justify the expensive MSRP. Craftsmanship is superb with the headphones replicating the elegant aesthetic of Technics' luxury stereo amplifiers (the shiny aluminum housing and minimalist detailing are on-brand). Sound is tuned to suit all music genres and the inclusion of lossless audio transmission using the LDAC codec increases streaming quality on compatible services (e.g., Deezer, Tidal). Battery life is also top tier with a full charge generating up to 50 hours of ANC listening time.
Speaking of which, noise cancellation is considered the model's one true weakness, though the ambient sound mode is great for broadcasting the speech of others.
Read our full Technics EAH-A800 review.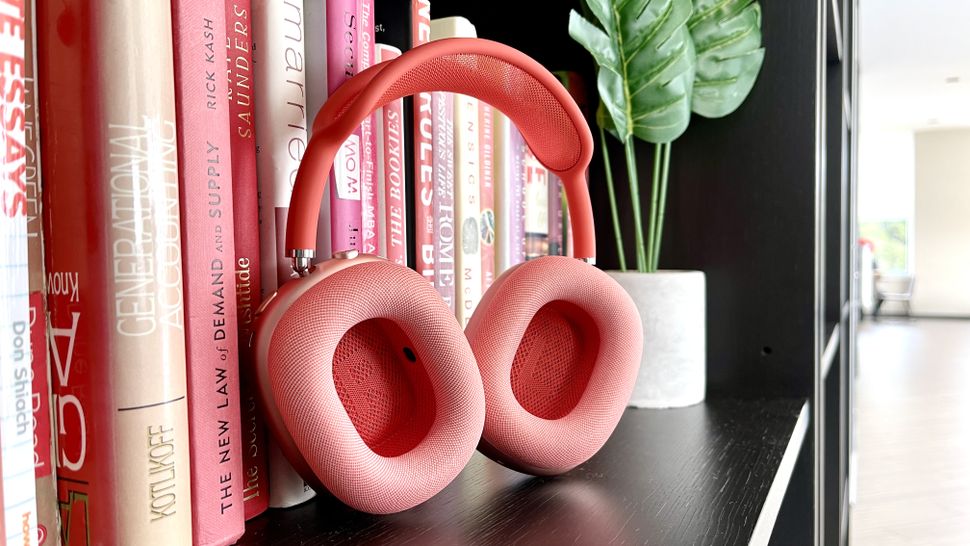 The dinky AirPods Pro are a much more cost-effective route into Apple headphones, considering the AirPods Max cost a widowmaking $549. Still, you get what you pay for, and on a purely technical level, Apple's first over-ear cans are absolute fantastic.
There's active noise cancelling, which works about as well as the best on the market. There's Spatial Audio, which creates a striking surround sound effect as you move your head. There's a impeccable build quality, the comfy memory foam earcup padding, the healthy battery life – the list goes on. It's worth noting that if you ever want to switch to wired listening you'll need to buy a separate $35 Lightning cable, but on Bluetooth alone these headphones are an excellent iOS companion.
Read our full Apple AirPods Max review.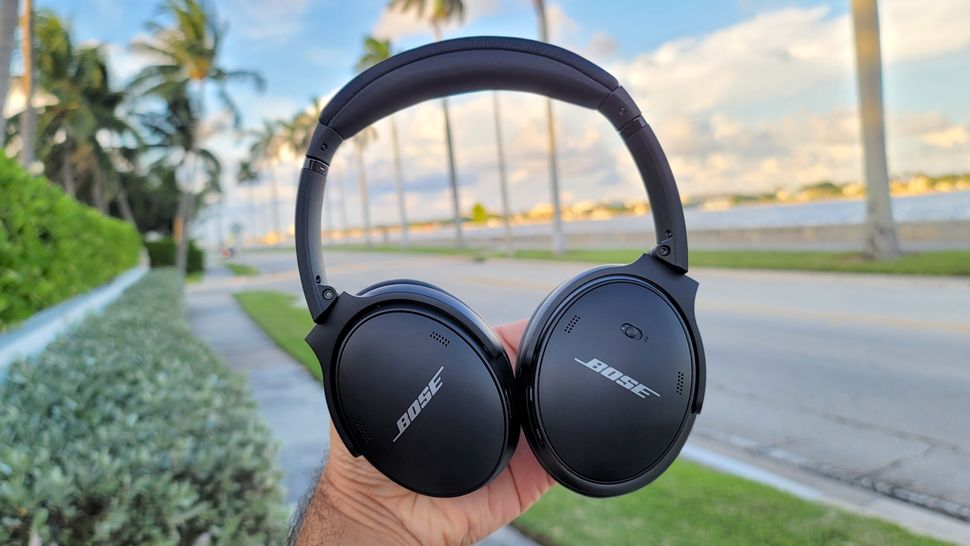 Bose's latest model is an excellent upgrade for brand enthusiasts who want prime active noise cancellation and longer battery life. These headphones offer ANC performance very similar to the flagship 700, blocking out a significant number of ambient noises, while also boasting one of the more powerful transparency modes in the category. A total of six microphones were placed into the minimalist, cozy design, four of which are used for picking up vocals and producing clear-sounding calls. Bluetooth 5.1 ensures strong and reliable connectivity with two devices at the same time. Having 24 hours of playtime on the go is also a major improvement compared to past models.
You will need to be mindful of battery life because not being able to turn off ANC means these headphones will drain juice more quickly than expected. At least Bose gives you the opportunity to still use ANC in wired mode.
Read our full Bose QuietComfort 45 review.
Wireless earbuds
Apple's next-gen AirPods Pro 2 have arrived, bringing significant upgrades to the popular original to take performance to the next level. Externally, they look pretty similar to the first generation, but battery life has been increased to offer 6 hours on a single charge from the earbuds and a further 30 hours from the wireless charging case. Not only are the earbuds IPX4-rated, but now too is the case itself.
Designed for iPhone owners looking for a more tailored listening experience, these are the pinnacle of Apple technology. On the audio front, Apple has included a new H2 chip with custom amp and driver that delivers better lower and higher frequencies, and you can use the iPhone's TrueDepth camera to create a personalized spatial audio sound to listen to some of the best Dolby Atmos sound in any pair of earbuds. Noise cancellation is double what the last pair of AirPods Pro offered, and is among the best we've yet to see, period.
Read the full Apple AirPods Pro 2 review.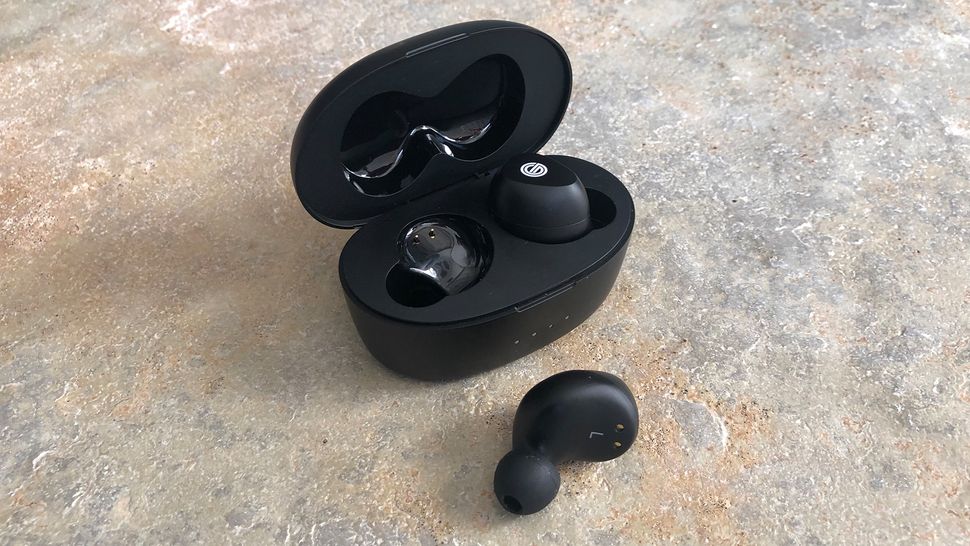 The Grado GT220 has articulate and balanced sound that only a handful of true wireless models can match. All music selections are given plenty of depth and texture, which brings a naturalness to vocals, and allows you to hear songs as the artist and recording engineer originally intended. More impressive is how the GT220 achieves this without Hi-Res Audio codec support or advanced features like a customizable EQ with presets. The high comfort levels and reasonable battery life (6 hours) also mean you can conveniently enjoy elite sound quality at home or on the go.
Grado's discreet design won't win over fashionistas and the GT220's bare feature set might have you feeling a bit shortchanged for the price. Then again, if sound is the priority, $259 is a bargain compared to what high-end audio brands (e.g., Bang & Olufsen, Bowers & Wilkins) sell their buds for.
Read our full Grado GT220 review.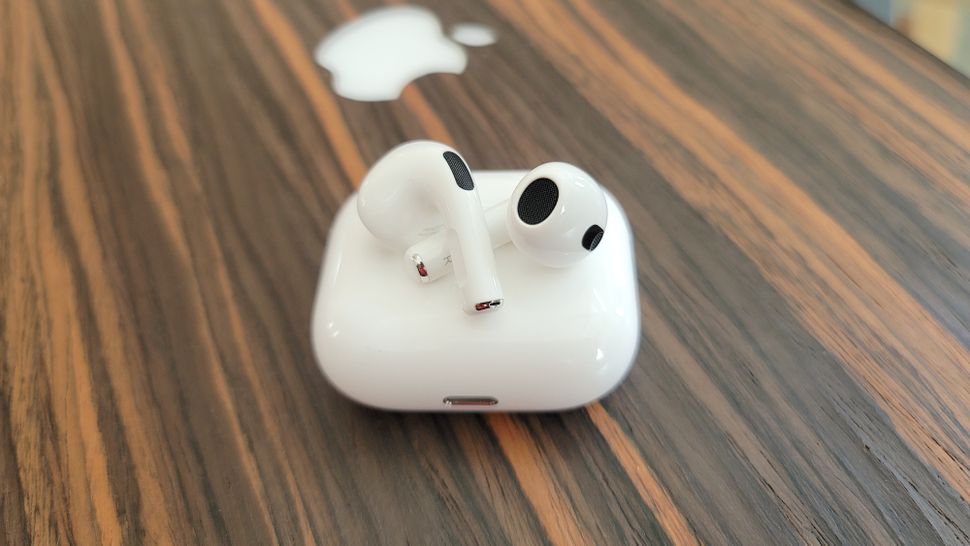 Apple's third-gen AirPods share similar specs with the AirPods Pro, which is quite the feat for sub-$180 wireless earbuds. On the list are high-performance features like Adaptive EQ and Spatial Audio that bring their own unique traits to the table, from adjusting frequencies to create distinctive sound to bringing 3D-like effects to music and movies. Almost everything tied to the H1 chip is present, including automatic switching, "Hey Siri" voice activation, and even new additions like Enhanced Find My to better locate misplaced AirPods. Apple even increased battery life to 6 hours, making these the longest-lasting AirPods ever.
Sure, they lack ANC and Transparency mode, and the loose-fitting design is something that Apple has yet to perfect, but the AirPods 3's overall performance outweighs all drawbacks. If the price seems too high, and you still want standard AirPods with premium features, look at the AirPods 2, which just dropped to $129.
Read our full AirPods 3 review.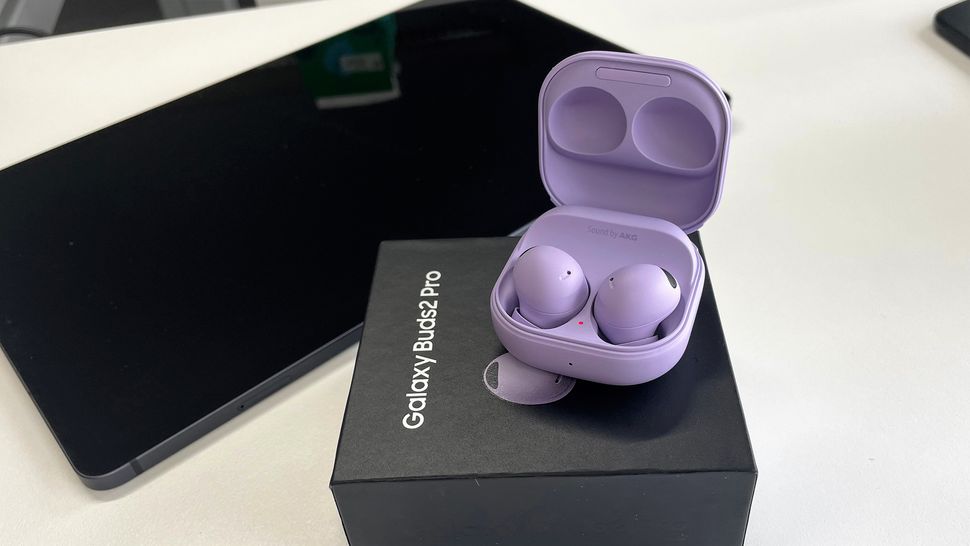 Samsung finally has a serious AirPods Pro rival, at least for Galaxy owners. Sound alone makes the Galaxy Buds 2 Pro worth the investment, giving you a high quality audio experience and compelling 3D sound with precise head tracking. Samsung's ANC holds its own against the category best and blocks out close to 90% of ambient noise. The updated design also provides improved comfort and noise isolation.
These buds operate well across all Bluetooth-enabled devices, but Galaxy smartphone owners get to enjoy cool features like Easy Pairing and compatibility with Samsung's Scalable Codec. It's upsetting that Bixby doesn't perform up to its potential, though the mediocre battery life with ANC on is a greater disappointment.
Take a look at our Samsung promo codes for the latest discounts from Samsung.
See our full Samsung Galaxy Buds 2 Pro review.
How to choose the best wireless headphones for you
Which are the best type of wireless headphones for your needs?
With so many wireless headphone and earbud options to choose from, you may find it difficult to settle on one design. There are several factors to weigh up, and which one is most important depends on personal preference. Follow out list of considerations to factor in when choosing the best wireless headphones and earbuds for you.
1. Design: When buying a new pair of wireless headphone or earbuds, it can be helpful to think about where you want to wear them. If you're going to use them on a run, for example, you may want a pair that offers the most secure fit and a high water resistance rating like all the models in our best sports headphones.
Whatever type you choose, make sure the earbuds are well built and comfy to wear for about 1 to 2 hours daily.
2. Sound quality: Different models offer different sound, and since you're buying a pair to enjoy music individually, it's important to find headphones that match your sound preference, be it heavy bass or distinctively clear to where you can hear the littlest nuances in recordings. Some models offer personalized sound via companion app, which allows the user to create their own profiles and tweak EQ levels to their hearing.
3. Battery life: The most important thing to look for in the best wireless headphones is battery life. Most devices have an expected battery life, or the number of hours the company says the device can last on a charge. Most wireless earbuds are rated for 5 to 8 hours, while many of the latest Bluetooth headphones can last about 30 hours or higher.
4. Accessories: It's disappointing spending money on a new pair of headphones only to find that you need to buy the accessories separately. Any models that come with a carrying case, charging cable, user guide, audio cables, extra ear cups or eartips are solid purchases.
5. Pricing considerations: Obviously, price is a big consideration when looking for the best headphones. Although there are always exceptions, big-name brands will typically command a bit extra, but generally speaking, the less you spend on a pair of headphones the greater the chance that sound and features will be compromised. Going for a budget option isn't always the best choice, as any money you save on your purchase won't do you much good if you're constantly needing to recharge your audio gear, or the sound quality is poor.
As the saying goes: timing is everything; and right now many of our favorite models are discounted at online retailers, meaning you can bag a bargain for even less. Bookmark our best headphone deals page to keep track of the latest discounts.
How we test the best wireless headphones and earbuds
The best reviews criteria carried out by audio experts
With more than 30 years experience in testing and reviewing consumer audio products for all kinds of media outlets and big-name brands around the world, the Tom's Guide audio team follows a rigorous test regime when it comes to determining the best products for recommendation in our buying guides.
To help you separate the wheat from the chaff when shopping for headphones, Tom's Guide evaluates the following criteria: design, comfort, features, performance and value. We employ a rigorous review process, comparing products with similar fit, features and pricing.
Each pair is worn over the course of a week for 2 hours at a time. During this testing period, the staff is evaluating comfort, ease of use and, of course, audio quality. We listen to several predetermined sample tracks that span a number of genres, including hip-hop, rock, jazz, classical and R&B, and we evaluate the volume, clarity and fullness.
Find out what we listen for during our testing process and how to get the best headphone sound for you.
In terms of features, we test the effectiveness of active noise cancelling, Bluetooth range and battery life. For the fitness-focused models, we test to see how they stand up to vigorous workouts, evaluating both how securely they fit while we exercise and how well they handle ambient noise from things like falling weights and gym machines. We test every feature for app-enabled headphones along with ease of setup.
Star ratings explained:
We evaluate earbuds based on a five-point system (1 = worst, 5 = best). If a product hits nearly every mark, it's awarded a coveted Recommended badge, while our Best Value award speaks for itself. Only products with truly exceptional performance across the board are awarded an Editor's Choice badge.
For more information, check out our how we test page for Tom's Guide.
Contributions from: Alex Bracetti, Simon Lucas, Kate Kozuch, Nick Pino
More from Tom's Guide