The Nintendo Switch 2 is starting to feel almost inevitable at this point. The rumor mill has gone into overdrive over the last couple of weeks with various leaks suggesting Nintendo's next-gen hardware will launch in 2024, and tipsters claiming it'll sport everything from new camera features to some form of VR capabilities. It's even been reported that Nintendo gave developers a Switch 2 showcase behind closed doors at the recent Gamescom tradeshow in Cologne, Germany.
Of course, as exciting as new gaming hardware from Nintendo undoubtedly is, without a killer lineup of launch software the console could struggle out of the gate. After all, the current Nintendo Switch dropped with Zelda: Breath of the Wild as its flagship launch game, so the Switch 2 definitely has a high bar to clear if it wants to generate a similar sort of buzz when it finally hits store shelves.
That's why I've put together a Nintendo Switch 2 games lineup that would be extremely strong down below. To be honest, this list is definitely on the optimistic side, but if the device could launch with even just a selection of these titles, a day-one purchase would be pretty darn hard to resist. So, without further ado, these are the 5 games that the Nintendo Switch 2 needs at launch.
Super Mario Odyssey 2
Next month will mark six years since Mario met Cappy and embarked on a globe-trotting adventure onboard the Odyssey ship. Super Mario Odyssey was also the plumber's last mainline 3D platforming entry, and the time is right for a much-deserved sequel.
The original Mario Odyssey was a great showcase of the Switch's potential with its structure fitting both long and short sessions — ideal for a machine that can used as a home console as well as a portable device — and its colorful visuals looked great on the Switch's small screen. It remains one of the best-selling Switch games so a follow-up seems like an easy win. Plus, it would be great to see the developers expand the capture mechanic allowing Mario to possess even more enemies and objects. I'd also love to see a playable Luigi in Mario's next 3D outing.
Zelda: Tears of the Kingdom Remastered
The Legend of Zelda: Tears of the Kingdom is one of the frontrunners for the rapidly approaching GOTY season, and I personally class it as my favorite game of the year to date (Marvel's Spider-Man 2 could give it a serious challenge though). However, as much as I enjoyed spending 70 hours exploring nearly every corner of Hyrule, my experience was occasionally blighted by performance issues.
I'd love to see the additional power of the Nintendo Switch 2 put towards sanding down these rough edges. Curiously, Eurogamer reports that Nintendo demoed a new version of Breath of the Wild to developers at Gamescom 2023, so perhaps we could see both Tears of the Kingdom and its predecessor ported over to Nintendo's next console. I'd certainly be keen to return to these two masterpieces with improved performance and a boosted resolution. Although, I'd hope there would be an upgrade path for pre-existing owners, paying $70 a second time would be a pretty hard sell.
Mario Kart 9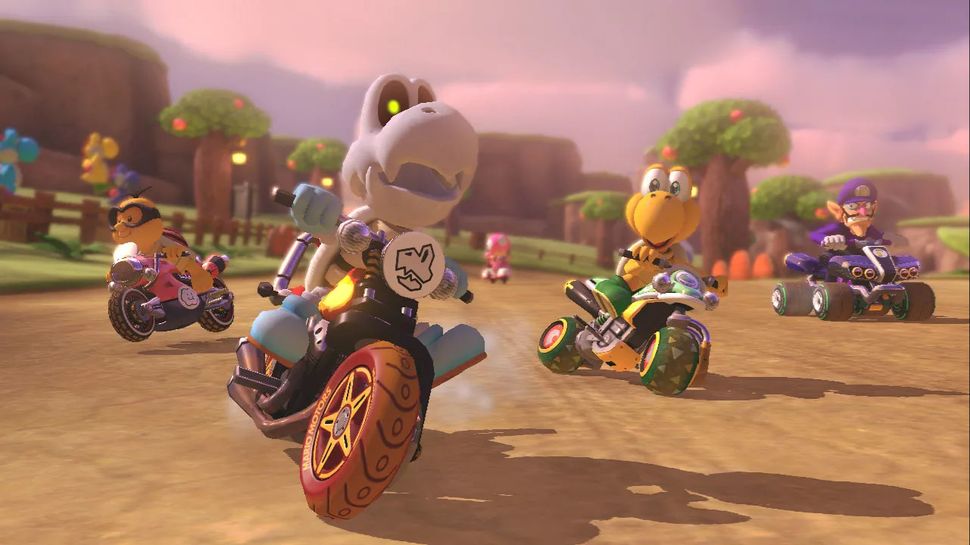 It's been almost a decade since the last new Mario Kart game. Yup, Mario Kart 8 is turning 10 next year (and oh boy, does that make me feel old). While Mario Kart 8 Deluxe launched on the Switch a mere month after its March 2017 debut, the console has never seen a new Mario-themed kart racer of its own.
It seems almost a given that the Switch 2 will get a proper Mario Kart 9 at some point in its lifecycle, and launch could be the ideal place to introduce the next generation of Nintendo Kart racing. Of course, Mario Kart 8 will be one tricky act to follow as it's pretty much the perfect version of the franchise's formula. Maybe the only way to one-up its predecessor will be for Mario Kart 9 to take a leaf out of Super Super Bros. Ultimate's book and offer an experience that spans the entire history of the Mario Kart series.
A showcase port
Recent Switch ports like Red Dead Redemption have seriously impressed me and serve as a great reminder that the original Switch is still capable of providing console-quality gaming experiences on the go. Similarly, for the launch of the Nintendo Switch 2, I'd love a port that really showcases the expected leap in performance power.
It's been rumored that Final Fantasy 7 Remake could be a launch title, and the same source suggests it "looks and runs" like a PS5 game on the hardware. If the critically-acclaimed remake of one of the most beloved games of all time is heading to Nintendo's next console, that would be a serious showcase of the console's potential. Plus, it would be well timed as its sequel, Final Fantasy 7 Rebirth, is also scheduled to release in 2024. Although, as I'm putting together my wish list, a Nintendo Switch 2 version of Elden Ring would be at the very top of my list.
Nintendo party game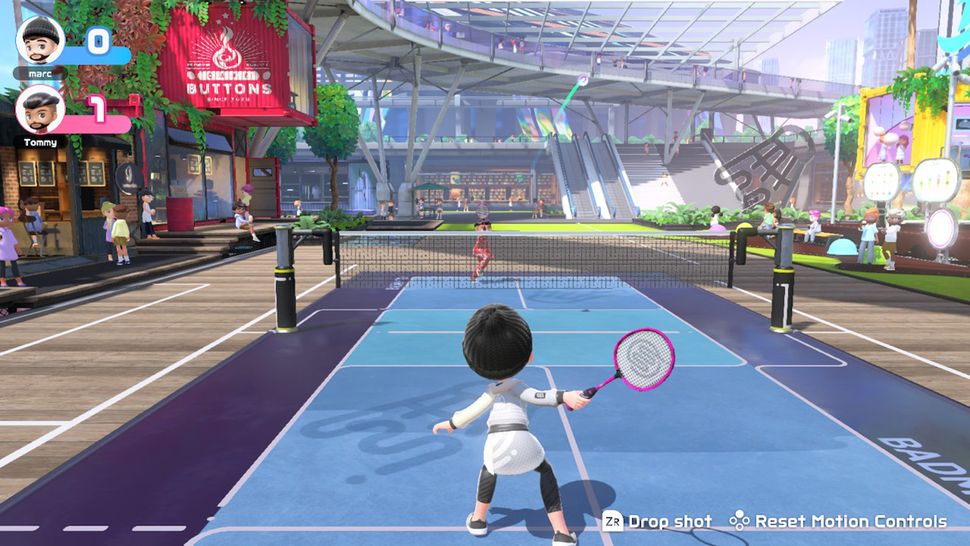 No Nintendo home console is complete without a party game or two (or about 200 if we're talking about the Nintendo Wii). Case in point, the Nintendo Switch launched with the very lackluster 1-2-Switch, while the Nintendo Wii U had the very underrated Nintendo Land. Fingers crossed, if the Switch 2 has some form of mini-game compilation at launch, it's closer in quality to the latter. Another entry in the Nintendo Switch Sports series would be welcomed in my household, but I'll take any party game that can get my gaming-illiterate family playing over the holiday period really. Just so long as it's not 1-2-3-Switch. Please don't subject us to that, Nintendo!
More from Tom's Guide