Google takes to the stage for its Made by Google event Wednesday (October 4), and it's no secret what the company plans to reveal. In a world where tech companies jealously guard the secrets of their product announcements, Google releases teaser videos, with clips of the upcoming Google Pixel 8 and Pixel Watch 2 confirming what we're going to see later this week.
That would seem to remove all the mystery from this week's Google event, especially with rumors about Google's new products filling in a lot of the details ahead of time. And yet, there's still some lingering questions surrounding the devices Google is all-but-certain to reveal.
Part of that's the timing of the event. Made by Google takes place less than a month after Apple's iPhone 15 and Apple Watch Series 9 launch, and the features introduced in Apple's latest offerings inevitably raise questions about what Google has planned in response. Then there's the undeniable fact Google has upped its hardware game in recent years. The Pixel Watch is already one of the best smartwatches for Android, while the Pixel phones are no longer after-thoughts in the discussion for the best phones overall.
Add all that together, and it invites a certain amount of scrutiny for the specific details about Google's product announcements, even if the announcements themselves are fairly certain at this point. Here's the questions I'm looking for answers to when Google executives take the stage this Wednesday at 10 a.m. ET/7 a.m. PT to show off their newest wares.
What kind of camera improvements is the Pixel 8 going to have?
You really can't think of Google's phones without thinking cameras, as the Pixel has a well-earned reputation for continually ranking among the best camera phones. The Pixel 8 faces a big challenge in continuing that trend as both Apple and Samsung have stepped up their game. The iPhone 15 now offers a 48MP main camera while at the higher-end of the lineup, the iPhone 15 Pro Max gets a much-improved telephoto lens. Even so, it's not enough to unseat the Galaxy S23 Ultra as the king of zoom shots.
So how does Google repsond with the Pixel 8? Hardware changes could be minimal, with the biggest rumored improvement involving a change to a larger sensor to let in more light. Instead, it could be software and AI doing the heavy lifting here, with talk talk of Google adopting staggered HDR to eliminate strobing effects in photos and adding a Video Unblur feature that applies last year's Photo Unblur addition to video footage.
The rumored photo features don't stop there. Video capture could get its own version of Night Sight as well as an audio Magic Eraser feature to remove unwanted sound from videos. But the biggest — and potentially most controversial — change could be the ability to swap faces from different shots onto photos so that you wind up with the perfect final image.
We should stress that all of these are rumors, so it could well be that none of the new features sees the light of day on the Pixel 8. But we are expecting plenty of demos that illustrate exactly what the new phones' cameras are capable of.
What kind of battery life can we expect?
Battery life isn't as easy to demo as camera features, and generally, any claims about improved battery life will come down to getting the phones into our lab and running them through our battery test. Still, we hope Google gives us some sort of guarantee about the Pixel 8 lasting longer on a charge, because the Pixel 7's battery life as perhaps the most disappointing thing about an otherwise solid phone.
The Pixel 7 barely topped 7 hours in our test, where phones are forced to surf the web continuously until they run out of power. The Pixel 7 Pro managed to top the 8-hour mark. We like to see phones approach 10 hours, since that's what the average smartphone does.
That leaves Google with some work to do on its upcoming phones. The good news is that the Pixel 7a released earlier this year did top the average smartphone result on our battery test, suggesting the phone maker is finding a way to get more battery life out of its devices. Hopefully, that continues with the Pixel 8, as we'd really like to see Google's phones go longer in between charges.
What's new with the Tensor G3 chipset?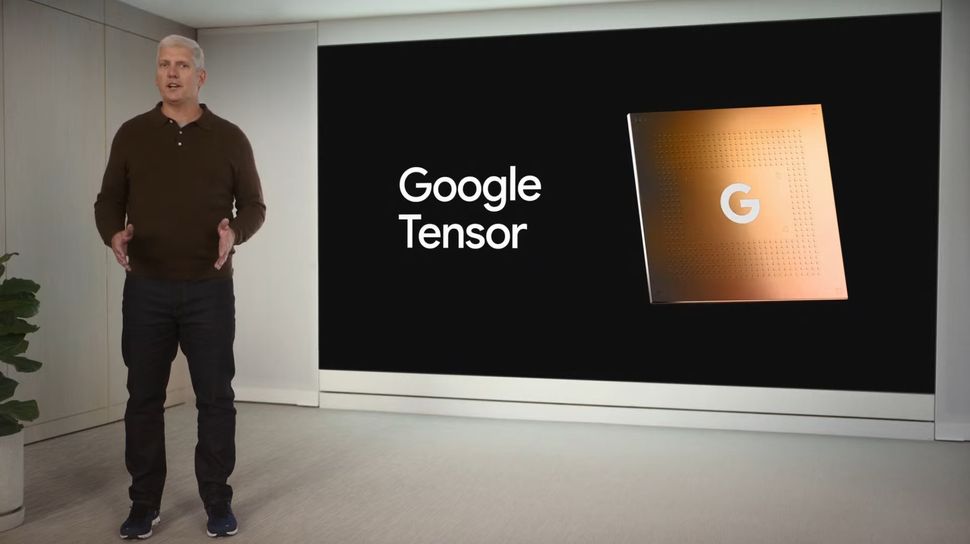 A new round of Pixels likely means a new chipset to power things, and in the case of the Pixel 8, that should be the Tensor G3. A lot of attention is being paid to a report that claims Google is redesigning its silicon, with an eye in particular toward better graphic performance. That would be welcome, as the Tensor G2 struggles to keep pace with the Snapdragon 8 Gen 2 found in top Android phones. And we've already noted our desire to see better power management so that the Pixel 8 last longer on a charge.
But performance isn't always the story with Tensor. The silicon's Tensor Processing Unit taps into machine learning to fuel a number of the features that make a Pixel device stand out from other phones. This has meant on-device dictation and translation in real time, call management features, and some of the photo editing capabilities we've already mentioned.
We're hoping that the Tensor G3 brings more in that vein and that Google spends plenty of time demoing that newfound capabilities. Look, it's great to have a speedy phone like the A17 Pro-powered iPhone 15 Pro models Apple just introduced. But the AI-driven features on recent Pixel phones have been impressive in their own right, and it makes sense for Google to keep that up with the Tensor G3 and the Pixel 8.
How bright a display will the Pixel 8 have?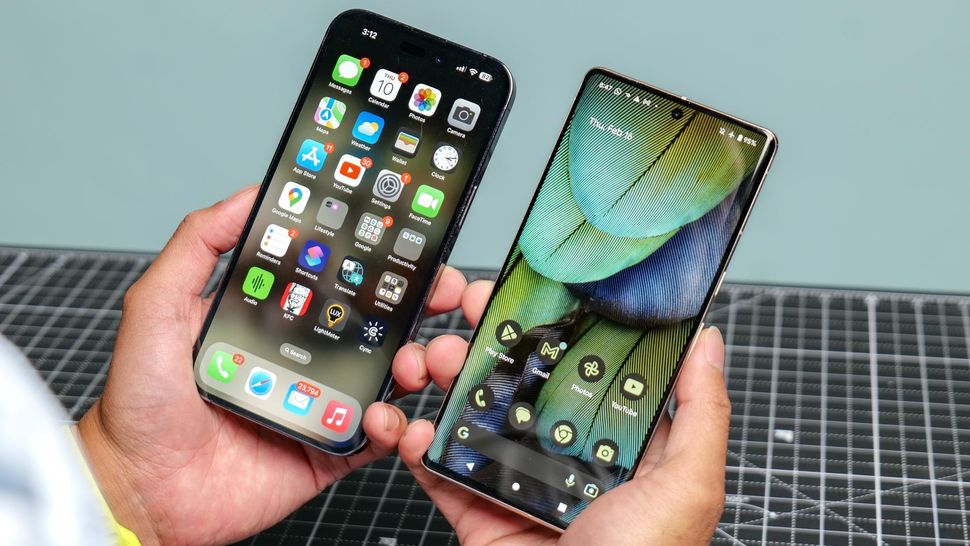 Besides battery life, if there's an area where the Pixel has come up short against its competition, it's the brightness of its display. At 927 nits, the Pixel 7 Pro certainly couldn't be called dim, but with the Galaxy S23 Ultra posting a reading of 1,359 nits on a light meter and the iPhone 15 Pro topping that with a 1,550 nit reading, it's clear rival phones are outshining devices from Google.
And Google has noticed if one Pixel 8 rumor proves to be true. Reportedly, the new phones are set to get "Actua" panels with the aim of boosting their overall brightness. In the case of the Pixel 8, that would mean a peak brightness of 2,000 nits while the Pixel 8 Pro's peak would reach 2,400 nits. Even if the end result only approaches that theoretical maximum, it would still make the Pixel 8 displays more visible in bright sunlight.
How much are the Pixels going to cost?
That's the big question any time a phone maker is about to launch new devices, especially at a time when costs seem to be on the rise everywhere. True to that trend, it's looking likely that the Pixel 8 is going to cost $100 more than its predecessor. Specifically, tipsters say the Pixel 8 will come in at $699 while the Pixel 8 Pro will reach $999.
If true, that takes away an advantage Google's been able to exploit in recent years — you can get premium features for less with our phones. The $699 Pixel 8 would still be cheaper than the starting prices for the iPhone 15 and Galaxy S23, but a $999 price tag would put the Pixel 8 Pro on par with the iPhone 15 Pro and Galaxy S23 Plus.
No one likes to pay more for new devices, but Google can head off some of the criticism for any price hikes by emphasizing how you're getting more for your money. The Pixel 8, for example, is supposed to see an upgrade in the refresh rate of its display, going to 120Hz. Tout a few more improvements like that, and that $100 increase won't seem so bad.
What about the Pixel Watch 2 price?
We're not just keeping an eye on what Google's new phones will cost. There's also the matter of the Pixel Watch 2 as well.
When it debuted last year, the Pixel Watch cost $349 for the Wi-Fi version, putting it on par with the more established Apple Watch but making it more expensive than Samsung's Galaxy Watch. We liked the Pixel Watch a lot, but that price difference felt hard to justify.
We're not anticipating the Pixel Watch 2 comes in at a lower price, but we do hope that Google squeezes more features into the watch to make the case as to why you should pay more for this device than the $299 Galaxy Watch 6. That could include everything from a better processor that helps the Pixel Watch's battery life, new size options or new health and fitness monitoring capabilities — or ideally, some combination of all of those enhancements.
Is there anything else on the agenda?
Since Google confirmed that the Pixel Watch 2 and Pixel 8 are making an appearance this week, we couldn't help but wonder if there's any sort of surprise that Google's keeping up its sleeve. Perhaps a new tablet, smart speaker or even audio accessory to accompany its update smartphone — just something to add a little pizzaz to a program where we already seem to know what the highlights will be.
An image in one of Google's teasers did hint at some sort of wireless earbuds, and it has been a while since we've seen new Pixel Buds. It wouldn't be the biggest change Google would have to offer, but it would at least keep the rumor mongers on their toes.
More from Tom's Guide