The best VPN (short for virtual private network) can be an incredibly useful tool for protecting your privacy online as your real IP address is hidden. They also add an extra layer of security alongside the best antivirus software as all of the data sent to and from your smartphone or computer is encrypted through a virtual tunnel.
In order to assess which VPNs are worth our readers' time at Tom's Guide, twice a year we review each provider in detail, and part of this process is to see how fast their download and upload speeds are. As the person who carries out this testing, I have to download, install, configure and then test each of the VPNs we review.
Trying out a different VPN each day can certainly be tedious but during this latest round of testing, I've noticed that a few VPN features can really make a difference when it comes to why you should choose one service over another.
Regardless of whether you plan on using a VPN to protect your privacy, to bypass region blocks and access the best streaming services while traveling or even just to surf the web as if you're in a different country, these are the 3 must-have features you should look for in a VPN service.
WireGuard support for faster speeds overall
Using a VPN is actually pretty simple and for the most part, you just pick a location or even let the app decide for you and click connect. However, there's a lot going on in the background to ensure your connection is secure.
One of the main ways using a VPN keeps your internet connection secure is through the various VPN protocols each service supports. Essentially, these protocols act as a set of instructions a VPN app and server use to set up your connection.
If this is your first time hearing about VPN protocols, there are quite a few out there including PPTP, L2TP/IPSec, IKEv2, OpenVPN and WireGuard. While OpenVPN used to be the most popular VPN protocol, WireGuard has taken its place and for good reason.
Created by security researcher and Linux kernel developer Jason Donenfeld, WireGuard was created as an alternative to OpenVPN and IPSec. Besides having just 4,000 lines of code vs OpenVPN's 100,000 lines of code to make it easier to audit, Wireguard is also extremely fast.
OpenVPN is more than good enough to get the job done. However, if you want to browse the web securely without feeling like your internet connection is being throttled by your VPN, you want to make sure that the service you choose offers WireGuard – or a similar modern protocol like ExpressVPN's Lightway.
Servers near you for faster connections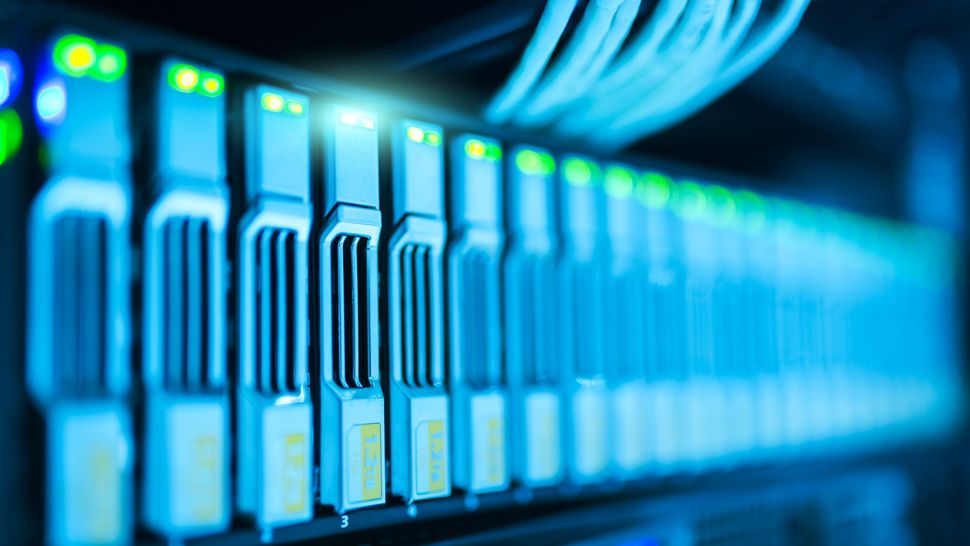 The way in which you plan to use a VPN is another thing you want to consider when picking the right VPN service for you. If you want to access content from other countries, then you need to make sure that the provider you pick has servers in those locations.
If you're getting a VPN to protect your privacy and secure your browsing sessions though, you're going to want one with servers near you. The closer the VPN server you're connecting is to your actual location, the faster your connection will be.
For those in the U.S., whatever VPN you choose will more than likely have U.S. servers available. However, some providers like Surfshark for instance, have multiple servers in the U.S. Typically, you'll likely find that if a VPN provider does have multiple U.S. servers, they'll be located in Texas, Los Angeles and New York but other states could have them as well.
VPN providers pride themselves on their servers as they are the backbone of their services. This is why most of them offer a complete list of their server locations and the protocols they support like Surfshark does here. If they don't, it's worth reaching out to their support staff before signing up to find out if they do have a server near where you live.
A kill switch for when your connection goes down
The whole point of using a VPN is to secure your browsing sessions so that your ISP and others can't snoop on what you're doing online. However, if you're in the middle of using your VPN and your connection or the app suddenly goes down, what you're up to will be clearly visible for anyone that's interested to see.
This is where a VPN kill switch comes in. As the name suggests, a VPN kill switch has the ability to block all internet traffic to and from your devices if your VPN connection is interrupted. This means that your browsing data won't be exposed even though your VPN, your VPN app or your Wi-Fi router is experiencing issues.
Once everything is back to normal and your VPN connection has been reestablished, the kill switch will turn off and you can go back to using your VPN as you normally will.
Fortunately, many of the best VPN providers including ExpressVPN, NordVPN, CyberGhost and others all include this feature. A VPN kill switch is also one of the features that VPN providers frequently advertise on their product pages, so you'll be able to know whether or not a particular service has one even before you sign up.
Picking the right VPN for you
Deciding on which VPN to sign up for can be a little difficult as there are so many options out there. However, there are a few easy ways to narrow down your search.
First off, you should take a look at our list of the best free VPN services so you can try out a few different providers before making your decision. While free services just can't match paid ones since they often limit the amount of data you can use each day, many paid providers offer a free tier which can serve as a great way to try before you buy.
Another good idea when shopping for a VPN is to look at our best VPN deals page first so that you can get the best price available. At the same time, just like retailers do, almost every VPN provider has some kind of Black Friday deal available and most of them also offer sales throughout the year.
Once you decide on which VPN service you're going to sign up for, don't forget to check out our guide on 20 ways to get the most out of your VPN. There might be a few VPN use cases you hadn't thought of yet.
More from Tom's Guide