It may be a little more than two weeks before Samsung's Galaxy Unpacked event on February 1. But you can be forgiven if you feel like you know exactly what Samsung's going to announce with its new Galaxy S23 phones, thanks to all the leaks and rumors surrounding the upcoming handset.
We're expecting three phones that look a lot like last year's models, if leaked renders are anything to go by. It's all but certain that the phones will run on a Snapdragon 8 Gen 2 chipset. And the Galaxy S23 Ultra figures to be the highlight of this release, given the 200MP main camera Samsung is likely to include.
While enough details have emerged to give us a sense of the Galaxy S23 vs. Galaxy S23 Plus vs. Galaxy S23 Ultra differences, we're still waiting on Samsung to provide the bigger picture about these devices and why they deserve to rank among the best phones you can buy.
Here are the big questions we have about the Galaxy S23 heading into their likely arrival at Galaxy Unpacked on February 1.
How much storage will the Galaxy S23 offer?
This is perhaps the one spec that's still up in the air, given conflicting rumors about onboard storage with the Galaxy S23. Leaker Ahmed Qwaider claims that all three Galaxy S23 models will start with 256GB of storage, double what Samsung included with the Galaxy S22. But that claim has been shot down by fellow leaker Roland Quandt, who has a solid track record when it comes to details about upcoming Samsung phones.
We're not one to pick sides, but we hope that Quandt's wrong. Giving each S23 model 256GB of storage while keeping the current pricing in tact would be a terrific move for Samsung, especially at a time when we're storing more apps, photos and video files on our mobile devices.
It also wouldn't be an unprecedented move among the best Android phones. The OnePlus 11, which is going to make its U.S. debut roughly a week after Samsung takes the wraps off the S23, is going to feature 256GB of storage in its base model. A Samsung Galaxy S23 vs. OnePlus 11 decision will come down to more than just storage space, but the larger capacity on the OnePlus phone (assuming Samsung sticks with 128GB) would be a mark in OnePlus' favor.
Keep an eye on this one, as the amount of storage could clue us into how aggressive Samsung wants to get with this update.
How bright will the Galaxy S23 display be?
Brightness was a big selling point for the Galaxy S22's display a year ago and helped Samsung's flagship leap to the top of the a comparison with the iPhone 14 and Pixel 7 when we conducted a display face-off. You can understand the rave reviews for the Galaxy S22's panel, as it boasted a peak brightness of 1,300 nits. The Galaxy S22 Plus and Galaxy S22 Ultra, meanwhile, listed their peak brightness at 1,750 nits. And in our testing with a light meter, the phones came pretty close to hitting those marks.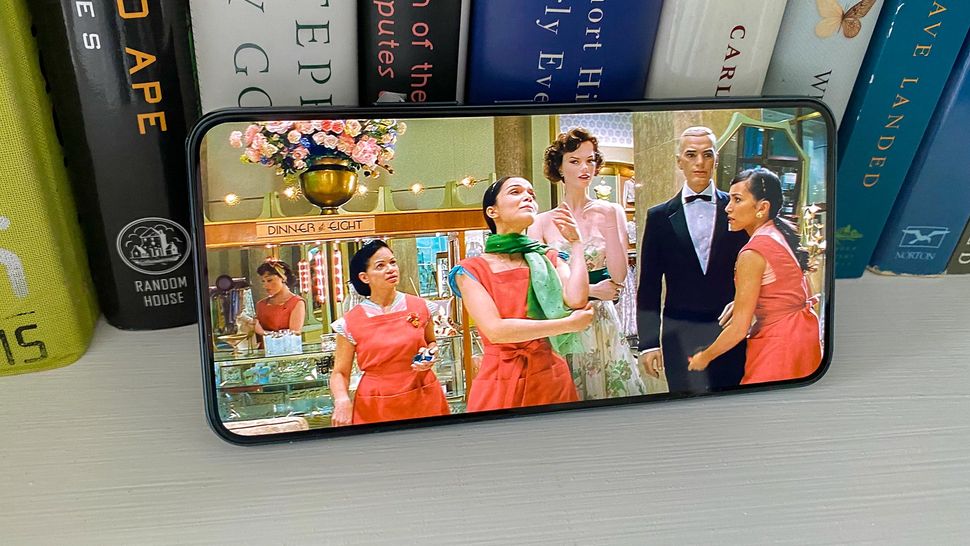 Could the Galaxy S23 be even brighter? Rumors would have you believe so, with at least one leaker claiming that we could see a panel on the Galaxy S23 Ultra capable of delivering more than 2,000 nits of brightness. Samsung just introduced its Ultra Dynamic Range (UDR) panel, which is the world's first smartphone display to achieve 2,000 nit brightness certification. Unfortunately, it seems the UDR panel arrived too late to be used by the Galaxy S23 models.
Does Samsung stick with a repeat of last year's displays? Or can the phone and display maker find a way to make things even brighter for the Galaxy S23? It's a development we plan to keep an eye on — hopefully without having to squint.
What special features will Snapdragon 8 Gen 2 enable?
It's not exactly a closely guarded secret that Samsung plans to use the Snapdragon 8 Gen 2 to power the Galaxy S23 models. And unlike in previous years, the new chipset could find its way into every Galaxy S model, not just the ones released in North America and Asia. As recently as the Galaxy S22, Samsung used its own Exynos silicon in European models.
Adopting a One Chipset to Rule Them All approach would be great news for European users, as past Exynos chips haven't been able to match the performance of their Snapdragon counterparts. And that's especially critical this year, as our own Snapdragon 8 Gen 2 benchmarks run on a reference device point to big performance gains for phones that turn to Qualcomm's latest silicon.
But while performance and power efficiency gains are part of the Snapdragon 8 Gen 2 story, they're not the only potential benefits offered by the new chipset. The AI Engine included on the Snapdragon 8 Gen 2 is faster, too, and that could enable features like more complex data translation and more elaborate photo and video effects. The Spectra ISP that's part of the Snapdragon 8 Gen 2 has its own AI engine, which could lead to better photo processing that calls out individual details in shots.
If the rumors are correct, and the Snapdragon 8 Gen 2 winds up on every Galaxy S23, not just those bound for select markets, we're hopeful that frees Samsung up to take advantage of more of the chipset's capabilities. Power boosts are welcome, but we're excited to see if the Galaxy S23 can tap into much more than that.
What camera features will the Galaxy S23 offer?
We've got a good idea of what kind of camera hardware each of the three Galaxy S23 models are going to feature. On the Galaxy S23 and Galaxy S23 Plus, it's likely to be the same optics as last year — a 50MP main camera along with 12MP ultrawide and 10MP telephoto lenses. The ultrawide and telephoto components also should be unchanged on the Galaxy S23 Ultra, but the the S22 Ultra's 108MP main camera is tipped to give way to a 200MP sensor.
We've heard a little bit about how that camera's likely to work, with users able to take photos at full 200MP resolution or cropped down 50MP and 12.5MP shots when it's time to pick between details and brightness. But other photo features — whether they're Galaxy S23 ultra exclusives or available on all three phones — have yet to be discussed. We're eager to see how Samsung improves on the photo capture process so that its new phones are better equipped to take on the best camera phones.
It's likely the front camera is changing all three models as well, with a 12MP selfie cam tipped to be on every Galaxy S23. That's an upgrade from the 10MP shooter on the standard phone nd the S22 Plus, but a downgrade from the 40MP sensor Samsung used for the front of the S22 Ultra. To compensate for the drop in megapixels, Samsung could add a pro mode for the front camera plus support for low- and no-light images similar to what it did with last year's rear cameras on the Galaxy S22.
What will the Galaxy S23 prices be?
Up until now, Galaxy S23 pricing rumors have mostly been speculation, with rumor mongers making their best guesses as to what each of the three models will cost. This could well change between now and February 1, if more concrete information appears, but as of now, pricing seems to be up in the air.
The consensus seems to be that Samsung will hold the line on pricing — the Galaxy S23 would debut at $799, the Galaxy S23 Plus would start at $999 and the Galaxy S23 Ultra would cost $1,199. We'd like to think Samsung is mulling over whether to drop prices on the Galaxy S23 and S23 Plus, especially since those models seem to only feature modest improvements over their predecessors, but chances of that are slim.
A more likely scenario is that prices creep up, as a result of higher costs for smartphone components. That's what one leaker is predicting for the Galaxy S23 Ultra at any rate, with Samsung's high-end phone tipped to jump $50 to a $1,249 starting price.
We won't know whether Samsung takes a page out of Apple's book and keeps prices the same even as parts costs rise or it raises prices until the February 1 Unpacked event. If the latter, though, we hope that Samsung is able to make the case that this year's Galaxy S23 models are worth the cost, whatever it may be.