We almost have the OnePlus 11 in our hands, but we already know plenty about it. The first (China-only) launch has taken place and the majority of the key specs are confirmed, letting us get a good idea of what to expect when we get to try the phone.
If the OnePlus 11 can build upon the strong foundations of the OnePlus 10 Pro and OnePlus 10T, as well as bring something new to the table, then we could be looking at a contender for one of the best phones of 2023 once the new model arrives. Read on for the details we have so far.
OnePlus 11 name: Will there be a OnePlus 11 Pro?
At the launch event, only one phone, the OnePlus 11, was announced, along with a pair of earbuds, the OnePlus Buds Pro 2. That's unlike previous years where there's always been at least a numbered Pro model launching at the start of the year.
It's been rumored before by leaker Max Jambor on Twitter (opens in new tab) that the OnePlus 11 will be the only model in the series, an effort on OnePlus' part to streamline its lineup. Now it seems official since OnePlus China president Li Jie has said there's no Pro, when replying to a Wiebo user. The specs for the OnePlus 11 seem equivalent to last year's OnePlus 10 Pro though, so while it may not have the title of Pro, the new phone still looks to be a worthy successor.
OnePlus 11: Release date and potential price
OnePlus showed off the OnePlus 11 in full on January 4, but this launch was only for the Chinese market. We'll see the OnePlus 11's global launch on February 7, 2023, at an event in New Delhi, according to OnePlus. That leaves us a little more than a month before the phone's launch.
That timing's significant since we're expecting to see the Galaxy S23 on February 1, with Samsung bringing the phone to stores a few week after that. If that schedule pans out, it would put the OnePlus 11 in the position of playing catch-up with Samsung's new flagship.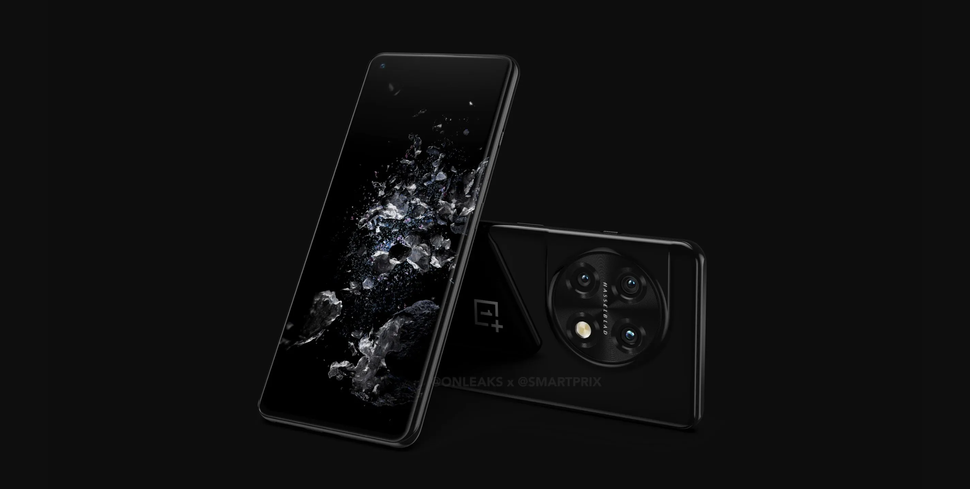 As for pricing, we should expect a base cost of $899 or so, since was the price of the OnePlus 10 Pro at launch. The OnePlus 10T cost $649/£629, but it lacks several of the Pro's features in return.
Even at $899, OnePlus would still undercut equivalently luxurious and fully-featured phones like the Galaxy S22 Plus, Galaxy S22 Ultra and iPhone 14 Pro. Its main rival will be the Pixel 7 Pro, which sells for $899 but can easily hold its own against Samsung and Apple's best.
We know the Chinese pricing for the OnePlus 11 starts at 3,999 yuan, which converts to $581 / £481 / AU$845. That's a lot cheaper than the prices above, so don't be disappointed when OnePlus inevitably charges more than this.
OnePlus 11: Design and display
As with previous years, OnePlus has changed up its phone design for its newest flagship phone. It's a big design refresh, most notably with the circular camera block in the top left corner of the phone.
On the front, the OnePlus 11 looks a lot like the OnePlus 10 Pro with curved display edges and a left-corner punch-hole camera. The OnePlus 10T had a flat display with a centered punch-hole, which seems to have been a T-series change only, going by the unofficial renders from OnLeaks as well as OnePlus' own pictures.
Based on those official photos, we're going to see the OnePlus 11 in green and black colorways. There's no word on whether additional colors are being planned.
OnePlus also confirmed that its trademark alert slider will be returning for the 11. While the OnePlus 10T was the first flagship OnePlus without the slider, OnePlus' statements from the time seemed to imply this wouldn't be a permanent decision going forward, which has turned out to indeed be the case.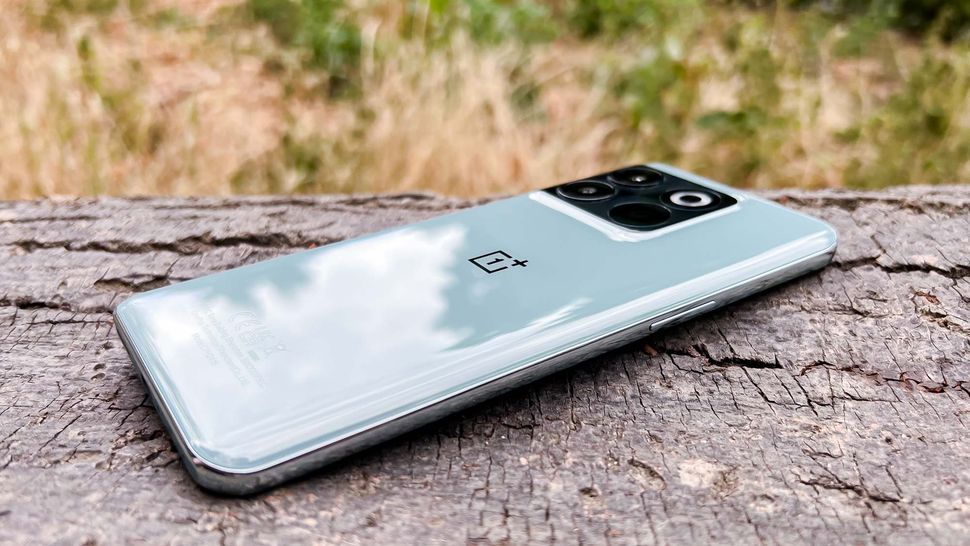 As for the screen, it's a 6.7-inch AMOLED LTPO display with QHD resolution. The LTPO 3.0 material will apparently let the phone support as low as a 1Hz refresh rate and as high as 120Hz. That should again put it in a good position to be one of the most fully featured screens on a smartphone available, alongside the Galaxy S22 Ultra and iPhone 14 Pro Max.
OnePlus 11: Cameras
OnePlus already told us it was bringing back its Hasselblad-tuned cameras for the 11 but now we get to see the actual sensors.
In hardware terms, we have triple rear cameras, with 48MP main, 50MP ultrawide and 32MP 2x telephoto lenses, plus a 16MP selfie snapper on the front. Three out of four of those cameras match the resolution of what we saw on the OnePlus 10 Pro, although the sensors have been updated to the latest Sony models. The telephoto camera, or the portrait lens as OnePlus calls it, is a complete change, however.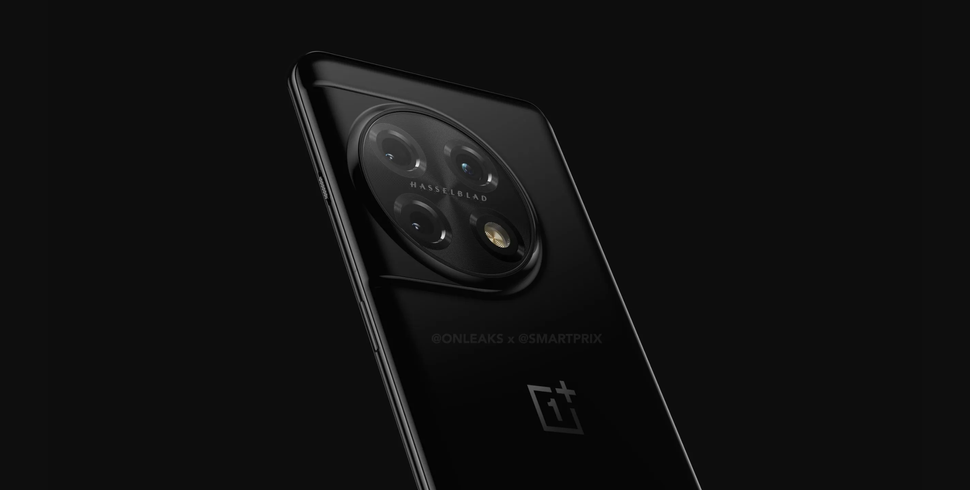 It's disappointing that the zoom level has been knocked back from 3.3x to 2x on this new zoom camera. But with a much higher resolution (32MP versus 8MP), hopefully the image quality will be much better.
As with the OnePlus 10 Pro, we see no sign of a miscellaneous fourth rear sensor, which is good since those didn't impress us much on older OnePlus handsets. The OnePlus 8 Pro had a photochrome mode camera that could take photos with a strange (sometimes X-ray) filter applied, while the OnePlus 9 Pro offered a dedicated monochrome camera for black-and-white shots.
If you're interested in taking a look at some samples of the OnePlus 11's photography, we've analysed some leaked images here.
OnePlus 11: Performance
As a flagship phone, the OnePlus 11 won't be lacking in power. OnePlus is using the Snapdragon 8 Gen 2 in the OnePlus 11, and offering a generous 12GB RAM and 256GB storage in the base model. If that's not enough, there's also a 16GB/512GB model for a little extra money.
Our own Snapdragon 8 Gen 2 benchmarks suggest the new Qualcomm chipset is a real powerhouse, and that's also reflected in alleged OnePlus 11 benchmarks. We'll have to test this for ourselves once we get the phone into our laboratory,
OnePlus 11: Battery and charging
OnePlus always prioritizes charging speed on its phones, and so it was inevitable that we'd get a chunky fast charger with the OnePlus 11. This time, it's a 100W brick, a nice boost from both the default 80W charger on the OnePlus 10 Pro, which charged at 65W in the U.S. due to incompatible power frequencies.
It's perhaps a bit disappointing that it's not the same 150W charger that the OnePlus 10T shipped with, but we imagine the 100W charger will still provide plenty of power in not much time at all. That's even accounting for the 5,000 mAh battery that's also in the phone, which we hope will give the OnePlus 11 plenty of endurance over a day of heavy use.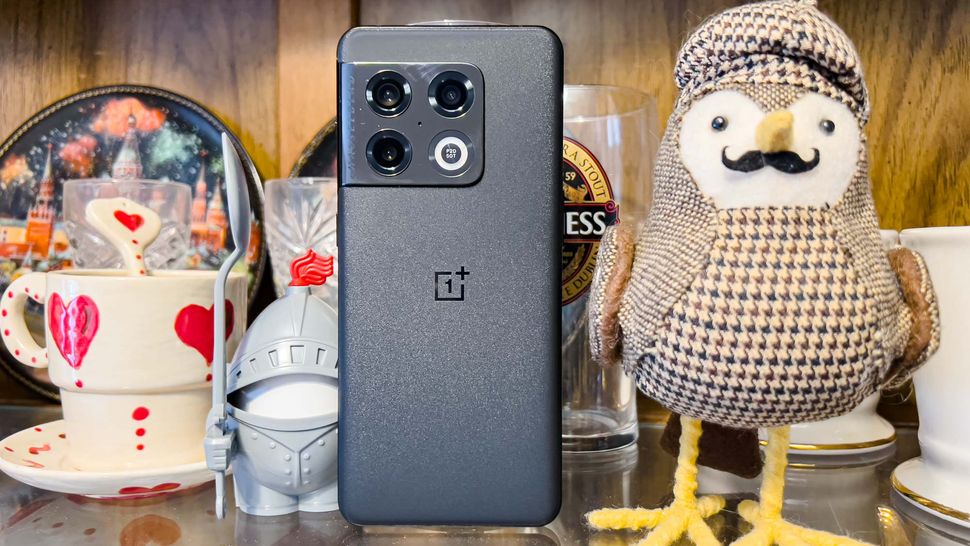 Battery life on the OnePlus 10 Pro was excellent, with it lasting 11 hours and 52 minutes at 120Hz on the Tom's Guide custom battery test. The 10T, with its slightly smaller battery and less advanced display, managed 10 hours and 59 minutes, which is still a good score but not class-leading. Hopefully the OnePlus 11 follows in the 10 Pro's footsteps, but either way we should be getting one of the best Android flagship phones for battery longevity.
OnePlus 11: Outlook
It's still too soon to properly judge the OnePlus 11, but it's safe to say we have high hopes for what this phone's capable of.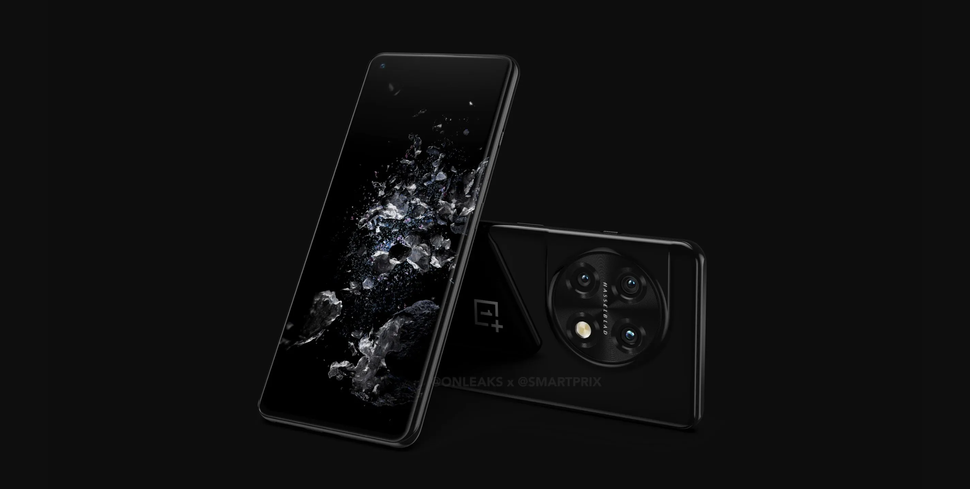 While we're a bit thrown by the apparent lack of dedicated Pro handset, and odd changes like a less powerful optical zoom, the OnePlus 11 can still be an impressive device if it uses the large, smooth and detailed display, rapid charging, large battery and powerful chipset to their full potential. We can't wait for February to roll around, and to try out this phone for ourselves.