We may now know how much you'll pay for a Samsung Galaxy S23 thanks to a USD pricing leak from Twitter user RGcloudS. And while a lot of prices aren't changing, anyone looking to get the top Samsung Galaxy S23 Ultra model may be in for an unpleasant surprise.
We've got the full prices as detailed by RGcloudS in a table below, but the basic price for all three models rumored for the Galaxy S23 family are $799 for the basic model, $999 for the Galaxy S23 Plus and $1,249 for the Galaxy S23 Ultra.
•8/128 7998/256 849+8/128 9998/256 1049U8/256 124912/512 134912/1024 1499Beware, exclusive colours & 1tb delivery will be late for 2w - 6w max18 days to go ~January 14, 2023
If these figures are accurate, then the regular and Plus modes would be the same price as the Galaxy S22 and Galaxy S22 Plus were at launch. As for the Ultra model, the base model costs $50 more than the basic Galaxy S22 Ultra, and the 1TB model $100 more than the equivalent S22 Ultra. Strangely though, the 512GB S23 Ultra is seemingly $50 cheaper than the 512GB S22 Ultra.
We don't know if these prices will also happen in other nations, like the U.K. and Australia. And with the economic turmoil, it might not make sense to try and convert these tipped prices at the moment.
Swipe to scroll horizontally
Rumored Galaxy S23 pricing

| | | | |
| --- | --- | --- | --- |
| Row 0 - Cell 0 | Galaxy S23 | Galaxy S23 Plus | Galaxy S23 Ultra |
| 8GB/128GB | $799 | $999 | N/a |
| 8GB/256GB | $849 | $1,049 | $1,249 |
| 12GB/512GB | N/a | N/a | $1,349 |
| 12GB/1TB | N/a | N/a | $1,499 |
On top of that, RGcloudS adds that the Galaxy S23 Plus and Ultra will come with the latest Wi-Fi 7 and ultrawide-band connectivity. The vanilla Galaxy S23 will meanwhile stick with Wi-Fi 6 like the Galaxy S22 series.
Missing from the list is a rumored 512GB version of the Galaxy S23 Plus. From the figures given, we'd assume a $1,149 to $1,200 price for this model, which seems deliberately close to the tipped price of the Galaxy S23 Ultra to tempt you to upgrade.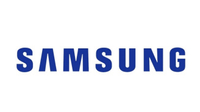 Galaxy S23 preorder: up to $100 credit @ Samsung
Up to $100 credit! Samsung is one of the best sites for Galaxy S23 preorders. Reserve your Galaxy S23 preorder via Samsung and you'll get up to a $100 Samsung credit. You'll get a $50 credit when you reserve one device or a $100 credit if you reserve two devices. (It's likely Samsung will also announce a new Galaxy Book). This is a no commitment pre-order. All you need to do is provide your name and e-mail address to reserve. Once you pre-order, you'll receive your credit.
RGcloudS also warns that there will be up to a 6-week delay on the 1TB Galaxy S23 Ultra model, as well as for any phones ordered in "exclusive colours," which we're assuming refers to the unique colorways Samsung offers for ordering phones through its own stores. Galaxy S23 preorders are already open for registration, so if you think you'll want one, it may be worth registering so you can reserve your spot at the front of the queue.
The Galaxy S23 series seems set to arrive on February 1, at the recently announced Galaxy Unpacked event. If you plan to watch the presentation live, keep an eye out for the rumored headline upgrades we've seen leaked, such as the 200MP main camera on the Galaxy S23 Ultra, the new design for the basic and Plus models, new 12MP selfie cameras on all three models and the new Snapdragon 8 Gen 2 chipset powering everything.
More on Samsung Galaxy S23