Nintendo Switch 2 rumors continue to swirl with the latest online whispers suggesting the currently unannounced console could sport an LCD display and could even launch before the end of the year (although 2024 seems much more likely).
The persistent speculation about the inevitable successor to the Nintendo Switch has me thinking about the upgrades I want to see in order to commit my cash and buy at launch. While my colleagues have argued for various new features including a 4K OLED display and a boost to the current Switch's meager Wi-Fi speeds, for me the one feature that the Nintendo Switch 2 must-have is an easy question.
The Nintendo Switch 2 must be fully backwards compatible with the current Switch's library of games. In fact, I'd go as far as to say that if the Nintendo Switch 2 is not backwards compatible it would almost certainly be a deal-breaker for me.
Why Nintendo Switch 2 needs backwards compatibility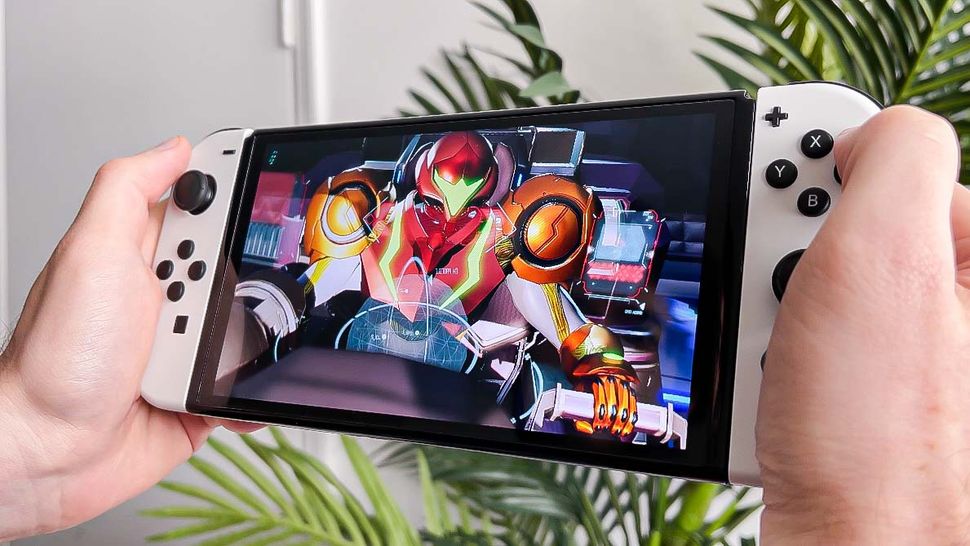 In a recent interview on the Kinda Funny Xcast podcast, Xbox's Phil Spencer admitted that "[Xbox] lost the biggest console generation there is to lose" in reference to the PS4 significantly outselling the Xbox One (roughly 117 million units to 51 million).
It was a surprisingly frank admission, and Spencer makes a salient point because the last decade has seen millions of gamers amass a digital library of games that are attached to a specific user profile. And this is equally true on the Nintendo Switch.
If I visit the "My Library" section of the Nintendo eShop, I'm greeted with dozens of the best Nintendo Switch games all available to download at the touch of a button. These games represent a larger financial investment than I care to admit, and being able to carry these titles over to whatever Nintendo hardware comes next is seriously important to me.
The prospect of having to start my library of games from scratch on the Nintendo Switch 2 is greatly unappealing. And I'd wager that a lack of backwards compatibility could prevent some of Nintendo's most dedicated players from adopting a new Switch right out of the gate, as these are the users who are most likely to have invested a significant sum into the existing Switch ecosystem.
It's also important to remember that whenever new hardware hits the market the library of software is typically pretty small and then grows over time. Backwards compatibility allows gamers to access literally thousands of titles at launch. This gives early adopters plenty of old favorites to replay or catch up on while new software slowly trickles out. Essentially, it ensures you've always got something worthwhile to play from day one.
This is exactly what happened with the launch of the PS5 and Xbox Series X in November 2020. Speaking from personal experience, after blasting through PS5 launch titles like Spider-Man: Miles Morales, I was able to use the console's backwards compatibility features to enjoy PS4 games like Cyberpunk 2077 and Persona 5 Royal as I awaited more next-gen exclusives — which eventually came in the form of Returnal and Ratchet & Clank: Rift Apart.
Another, often overlooked, benefit of backwards compatibility is that it's important for game preservation. There's nothing worse than a quality game getting essentially locked to a single system. And in the case of the Switch, it would be a great shame to see the likes of The Legend of Zelda: Tears of the Kingdom, Mario Odyssey and Metroid Dread being forever stuck on a single piece of hardware and becoming virtually inaccessible to a future generation of players.
Will Nintendo Switch 2 be backwards compatible?
There isn't any definitive word on whether Nintendo's next hardware will be backwards compatible but it's at least comforting to note that the company has a strong track record in this department.
For obvious reasons, the Nintendo Switch wasn't backwards compatible with the Wii U considering their wildly different controller schemes and the former's lack of a disc drive, but the Wii U was capable of playing original Wii games (Both physical and digital titles), and the Wii was able to play GameCube games. Plus, the Nintendo 3DS was compatible with original Nintendo DS games, and in turn, the original DS was able to play GameBoy Advance games.
Less comforting is a recent report that suggests that Nintendo would have a real headache trying to make the Switch 2 backwards compatible. This is because the existing Switch console family (Nintendo Switch, Nintendo Switch Lite and Nintendo Switch OLED) are all powered by Nvidia's Tegra X1 GPU. The Switch 2 would almost certainly upgrade from this pretty outdated chip but this could have a knock-on effect on the console's ability to play games released on its predecessor.
Nintendo could look to emulate the Tegra X1 chip in the Nintendo Switch 2, or even take drastic measures and include it as a co-processor, but these solutions come with their own challenges and would almost certainly increase the console's manufacturing cost.
Understandably a production cost increase is not something that Nintendo would take lightly as they will want to price the next Switch as competitively as possible. This could result in backwards compatibility being omitted in the name of keeping costs down.
For now, all we can do is wait until Nintendo is ready to talk about what comes next after the widely successful Nintendo Switch. The video game titan has noted that sales of the console are beginning to slow, so perhaps we'll get official details about the Nintendo Switch 2 before the year is out. Although it does seem pretty unlikely we'll have it in our hands in 2023.
More from Tom's Guide