Ready for rounds 4 to 7? In minutes we watch NFL Draft 2020 online conclude, in the aftermath of the first 106 picks. After the first two nights' fireworks, the league's GMs and the rest of the football junkies around the world have four more rounds.
This year's draft is unlike any other, with all of the teams are operating remotely in their very basic homes (plus Jerry Jones' wildly expensive yacht) as we all do our own part stop the spread of COVID-19. But don't worry, there's even a way to boo Roger Goodell from a social distance, and have him hear it.
NFL Draft 2020 start time, channel
NFL Draft 2020 round 4 begins at Noon Eastern today (April 25), on the NFL Network, ABC and ESPN.
Each of the league's 32 teams is going to be setting up shop at their own home bases, including Tompa Bay (groan). We can't wait to see if the New England Patriots take the high road or change their Zoom background to something that speaks to how annoying their former QB's becoming.
Looking back to yesterday for a quick recap before we preview early round 2 picks: LSU's Joe Burrow (a quarterback and redshirt senior) went first in the draft. While many outlets had him at #2 on their big board, the mighty Bengals of Cincinnati think he's the best of the best, and followed through on a pledge to draft him.
This moved Ohio State junior Chase Young to the 2nd pick. QB Tua Tagovailoa (Alabama junior) and Derrick Brown (Auburn) also got picked in the first round.
Round 2 began with the Bengals picking Tee Higgins (WR, Clemson), and the Colts followed by grabbing Michael Pittman Jr. (WR, USC). For the third pick of the round, the Lions took D'Andre Swift (RB, Georgia) and the Giants took Xavier McKinney (S, Alabama).
And back to the running lighthearted humor of the weekend: Bud Light of all people is keeping tradition alive in the other angle of the draft: letting Commissioner Roger Goodell hear how much he's despised. Tag a tweet with @budlight and #BootheCommish to have your frustrations sent to Roger.
For each BOO'ing tweet (well, the first 500,000 of them), Bud Light is going to donate $1 to the NFL Draftathon, a collection of charities that includes the American Red Cross, Meals on Wheels and the United Way.
Here's everything you need to know to watch NFL Draft 2020 rounds 2 and 3 online:
How can I watch NFL Draft 2020 online with a VPN?
Don't worry if you're out of the country, and having trouble getting set up with services you don't want to pay for on top of the ones you already subscribe to. Yes, you can keep using your current streaming service to watch the NFL Draft online channels are available to watch in your current location. you don't need to be thwarted by geo-fenced restrictions. But, with the help of a virtual private network (VPN), you can watch all three days of the draft.
Our pick for the best VPN is ExpressVPN. It meets all the VPN needs and is easy to use and delivers fast internet speeds, making it simple to set up for streaming in no time at all. It also works on practically any device, starting with iOS and Android and including streaming devices such as the Amazon Fire TV Stick and Apple TV. Plus, game consoles like PlayStation 4 and Xbox One.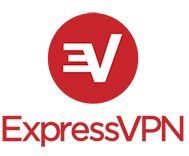 Our favorite VPN service, ExpressVPN, is a top choice for anyone who wants to watch the NFL Draft online. It's got a solid mix of safety, speed and ease-of-use. Plus, you get an extra 3 months free if you sign up for a year. And, heck, if you've never used a VPN before and are curious and not sure, there's a 30-day money-back guarantee if you just want to give it a try.View Deal
How do I watch the NFL Draft online in the US?
Folks in America have a pretty good shot of getting to watch NFL Draft 2020 on the channel of their choice — or at least one that doesn't cost much to get. Most of the draft is even available for free.
Since the NFL Draft is on ABC, ESPN and the NFL Network, it's available on almost every service, including Sling TV, YouTube TV, Philo, Fubo TV and AT&T TV Now.
Of these options, we recommend Sling TV as you can watch most of the draft (save for some of Saturday's events) for free with the Happy Hour Across America promotion that opens Sling Blue up from 5 p.m. to midnight Eastern.
Fubo TV is our other recommendation here because, well, you care enough about sports that you want to watch the NFL Draft, and Fubo is made for sports fans. It's got a 1 week free trial right now.
Sling TV: $20 for the first month, $30 per month thereafter
Fubo TV: Local channels and sports coverage for $54.99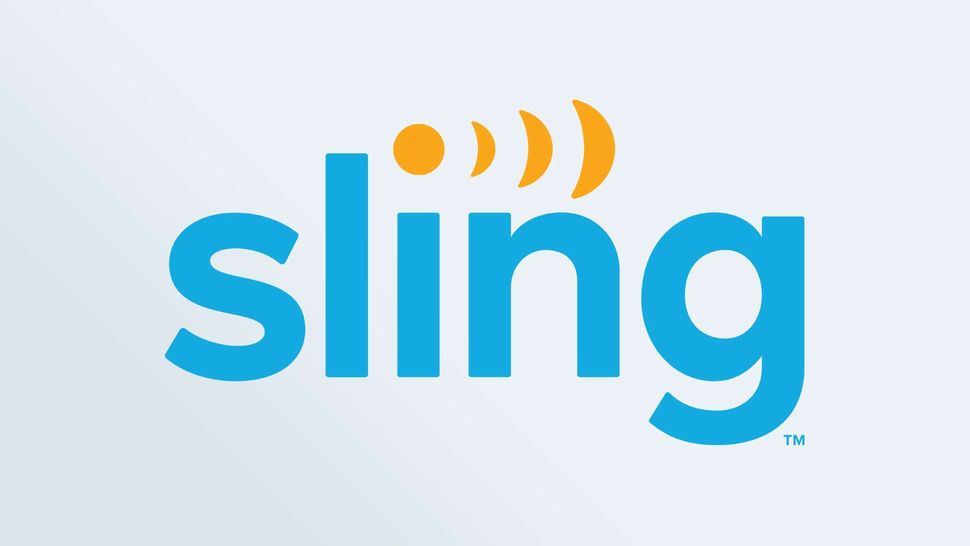 You can watch (most of) the NFL Draft online for free Sling Blue. That's because the NFL Network is one of the Sling Blue channels, and the Sling TV Happy Hour Across America offer turns on free Sling Blue from 5 p.m. to midnight Eastern every day — which means the first 5 hours of Draft Day 3 won't be there (we've got another free option for how to get those, below)View Deal
If you're OK with ABC's coverage (which may not be as in depth as the NFL Network's) can also watch the draft for free on your ABC channel with Locast, a not-for-profit that has apps for Amazon Fire, Android, iOS, Roku and Apple TV.
How can I watch the NFL Draft 2020 online in the UK
For once, the UK gets an early draft start time, with Round 5 starting at 5 p.m. rather than midnight or later. Sky Sports, which can be acquired with a Now TV day pass, has the coverage.
How to watch the NFL Draft 2020 online in Canada
Canadians have multiple options for how to watch the NFL Draft online. The top pick, we'd say is TSN, which is available via TSN.ca and the TSN app. Saturday's Round 4-7 coverage (from ESPN) will be on TSN.ca as well as via the TSN app.
ABC affiliates in Canada will also broadcast the draft, and Canadians with the NFL Network can also watch there.
NFL Draft 2020 round 4 pick order
107. Cincinnati:
108. Washington:
109. Detroit:
110. N.Y. Giants:
111. Houston:
112. L.A. Chargers:
113. Carolina:
114. Arizona:
115. Cleveland:
116. Jacksonville:
117. Minnesota:
118. Denver:
119. Atlanta:
120. N.Y. Jets:
121. Las Vegas:
122. Indianapolis:
123. Dallas:
124. Pittsburgh:
125. N.Y. Jets:
126. L.A. Rams:
127. Philadelphia:
128. Buffalo:
129. N.Y. Jets:
130. Minnesota:
131. Arizona:
132. Minnesota:
133. Seattle:
134. Atlanta:
135. Pittsburgh:
136. Miami:
137. Jacksonville:
138. Kansas City:
139. Las Vegas:
140. Jacksonville:
141. Miami:
142. Washington:
143. Baltimore:
144. Seattle:
145. Philadelphia:
146. Philadelphia:
Top NFL Draft Picks 2020: Round 3 results
65. Cincinnati: Logan Wilson, LB, Wyoming
66. Washington: Antonio Gibson, WR, Memphis
67. Detroit: Julian Okwara, LB, Notre Dame
68. N.Y. Jets: Ashtyn Davis, S, California
69. Seattle: Damien Lewis, G, LSU
70. Miami: Brandon Jones, S, Texas
71. Baltimore: Justin Madubuike, DT, Texas A&M
72. Arizona: Josh Jones, OT, Houston
73. Jacksonville: DaVon Hamilton, DT, Ohio State
74. New Orleans: Zack Baun, LB, Wisconsin
75. Detroit: Jonah Jackson, G, Ohio State
76. Tampa Bay: Ke'Shawn Vaughn, RB, Vanderbilt
77. Denver: Michael Ojemudia, CB, Iowa
78. Atlanta: Matt Hennessey, C, Temple
79. N.Y. Jets: Jabari Zuniga, DE, Florida
80. Las Vegas: Lynn Bowden Jr., WR, Kentucky
81. Las Vegas: Bryan Edwards, WR, South Carolina
82. Dallas: Neville Gallimore, DT, Oklahoma
83. Denver: Lloyd Cushenberry III, C, LSU
84. L.A. Rams: Terrell Lewis, LB, Alabama
85. Indianapolis: Julian Blackmon, S, Utah
86. Buffalo: Zack Moss, RB, Utah
87. New England: Anfernee Jennings, LB, Alabama
88. Cleveland: Jordan Elliott, DT, Missouri
89. Minnesota: Cameron Dantzler, CB, Mississippi State
90. Houston: Jonathan Greenard, LB, Florida
91. New England: Devin Asiasi, TE, UCLA
92. Baltimore: Devin Duvernay, WR, Texas
93. Tennessee: Darrynton Evans, RB, Appalachian State
94. Green Bay: Josiah Deguara, TE, Cincinnati
95. Denver: McTelvin Agim, DT, Arkansas
96. Kansas City: Lucas Niang, OT, TCU
97. Cleveland: Jacob Phillips, LB, LSU
98. Baltimore: Malik Harrison, LB, Ohio State
99. N.Y. Giants*: Matt Peart, OT, Connecticut
100. Las Vegas: Tanner Muse, S, Clemson
101. New England: Dalton Keene, TE, Virginia Tech
102. Pittsburgh: Alex Highsmith, LB, Charlotte
103. Philadelphia: Davion Taylor, LB, Colorado
104. L.A. Rams: Terrell Burgess, S, Utah
105. New Orleans: Adam Trautman, TE, Dayton
106. Baltimore: Tyre Phillips, OT, Mississippi State
Top NFL Draft Picks 2020: Round 2 results
33. Cincinnati: Tee Higgins, WR, Clemson
34. Indianapolis: Michael Pittman Jr., WR, USC
35. Detroit: D'Andre Swift, RB, Georgia
36. N.Y. Giants: Xavier McKinney, S, Alabama
37. New England: Kyle Dugger, S, Lenoir-Rhyne
38. Carolina: Yetur Gross-Matos, DE, Penn State
39. Miami: Robert Hunt, G, Louisiana-Lafayette
40. Houston: Ross Blacklock, DT, TCU
41. Indianapolis: Jonathan Taylor, RB, Wisconsin
42. Jacksonville: Laviska Shenault, WR, Colorado
43. Chicago: Cole Kmet, TE, Notre Dame
44. Cleveland: Grant Delpit, S, LSU
45. Tampa Bay: Antoine Winfield Jr., S, Minnesota
46. Denver: KJ Hamler, WR, Penn State
47. Atlanta: Marlon Davidson, DE, Auburn
48. Seattle: Darrell Taylor, DE, Tennessee
49. Pittsburgh: Chase Claypool, WR, Notre Dame
50. Chicago: Jaylon Johnson, CB, Utah
51. Dallas: Trevon Diggs, CB, Alabama
52. L.A. Rams: Cam Akers, RB, Florida State
53. Philadelphia: Jalen Hurts, QB, Oklahoma
54. Buffalo: A.J. Epenesa, DE, Iowa
55. Baltimore: J.K. Dobbins, RB, Ohio State
56. Miami: Raekwon Davis, DT, Alabama
57. L.A. Rams: Van Jefferson, WR, Florida
58. Minnesota: Ezra Cleveland, OT, Boise State
59. N.Y. Jets: Denzel Mims, WR, Baylor
60. New England: Josh Uche, OLB, Michigan
61. Tennessee: Kristian Fulton, CB, LSU
62. Green Bay: AJ Dillon, RB, Boston College
63. Kansas City: Willie Gay Jr. LB, Mississippi State
64. Carolina: Jeremy Chinn, S, Southern Illinois
Top NFL Draft Picks 2020: Round 1 results
1. Cincinnati Bengals: Joe Burrow (QB) LSU
2. Washington Redskins: Chase Young (DE) Ohio State
3. Detroit Lions: Jeff Okudah (CB) Ohio State
4. NY Giants: Andrew Thomas (OT) Georgia
5. Miami Dolphins: Tua Tagovailoa (QB) Alabama
6. Los Angeles Chargers: Justin Herbert (QB) Oregon
7. Carolina Panthers: Derrick Brown (DT) Auburn
8. Arizona Cardinals: Isaiah Clemmons (OLB) Clemson
9. Jacksonville Jaguars: CJ Henderson (CB) Florida
10. Cleveland Browns: Jedrick Wills Jr. (OT) Alabama
11. New York Jets: Mekhi Becton (OT) Louisville
12. Las Vegas Raiders: Henry Ruggs III (WR) Alabama
13. Tampa Bay Bucs: Tristan Wirfs (OT) Iowa
14. SF 49ers: Javon Kinlaw (DT) South Carolina
15. Denver Broncos: Jerry Jeudy (WR) Alabama
16. Atlanta Falcons: A.J. Terrell (CB) Clemson
17. Dallas Cowboys: CeeDee Lamb (WR) Oklahoma
18. Miami Dolphins: Austin Jackson (OT) USC
19. Las Vegas Raiders: Damon Arnette (CB), Ohio Stat
20. Jacksonville Jaguars: K'Lavon Chaisson (DE), LSU
21. Philadelphia Eagles: Jalen Reagor (WR), TCU
22. Minnesota Vikings: Justin Jefferson (WR) LSU
23. Los Angeles Chargers: Kenneth Murray (ILB) Oklahoma
24. New Orleans Saints: Cesar Ruiz (C) Michigan
25. SF 49ers: Brandon Aiyuk (WR) Arizona Statee
26. Green Bay Packers: Jordan Love (QB) Utah State
27. Seattle Seahawks: Jordyn Brooks (OLB) Texas Teech
28. Baltimore Ravens: Patrick Queen (ILB) LSU
29. Tennessee Titans: Isaiah Wilson (OT) Georgia
30. Miami Dolphins: Noah Igbinoghen (CB) Auburn
31. Minnesota Vikings: Jeff Gladney (CB) TCU
32. Kansas City Chiefs: Clyde Edwards-Helaire (RB) LSU
NFL Draft 2020 schedule
Round 1 took place on Thursday, April 23
Rounds 2 & 3 took place on Friday, April 24
Rounds 4 - 7: Saturday, April 25, starting at noon Eastern