Word on the street is that the iPhone 15 Pro Max is set to get up to a $200 price hike when it arrives later this year. Not only would that push the starting price up to $1,299, it also means the next Pro Max could be one of the most expensive phones available — and the most expensive iPhone yet.
Price increases are never good news, and nobody likes being asked to pay more for something. Then again, the blow can be dampened if that price hike is accompanied by significant upgrades. You're still not going to be happy about paying an extra $200, but at least there's an understanding that you're being charged extra for a valid reason.
This does hinge on those upgrades being impressive enough to warrant the extra price. So what kind of upgrades is the iPhone 15 Pro Max expected to get, and could they be worth $200?
Titanium frame
One of the biggest iPhone 15 Pro Max rumors claims that Apple will be swapping the iPhone 14 Pro Max's stainless steel frame with titanium. Specifically Grade 5 titanium, an alloy that is used quite regularly in the aerospace industry.
Titanium is rather strong stuff, but the main advantage is it has quite a high strength-to-weight ratio. What this means is that, while the metal isn't necessarily stronger than high grade stainless steel, it offers comparable levels of strength at a much lower weight. So you end up with a phone that is lighter, but without any major drop in durability — such as what you'd see with an aluminum phone. Titanium is also rather resistant to corrosion, which is another big part of its appeal.
Titanium is much rarer than the stuff that makes up stainless steel, which means it's a lot more expensive. So no doubt some of the $200 you may have to pay for an iPhone 15 Pro Max would be paying for that metal.
USB-C charging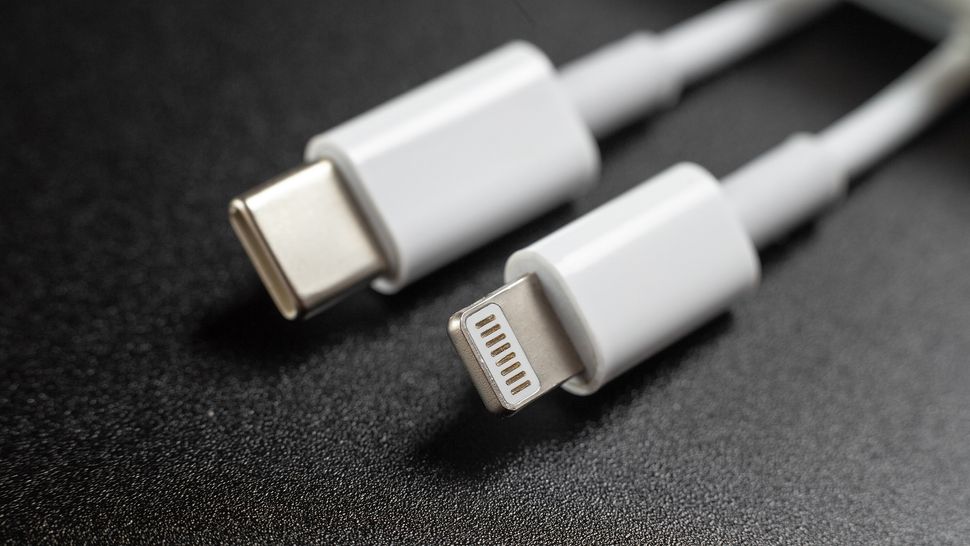 The other big change reportedly coming to all iPhone 15s — not just the Pro Max model — is swapping out the Lightning cable for USB-C. That means, in theory, you should be able to recharge your iPhone 15 with a cable that can also be used with a MacBook, iPad, Android or any other device that isn't so cheap it still uses micro-USB.
The other benefits are that USB-C is capable of faster charging and data transfer speeds than Lightning. That means we could see a boost to both those specs on the iPhone 15 Pro Max. In fact rumors claim the phone could be capable of charging speeds as high as 27W. That's a big step up from the 20W charging currently available, even if it is well below speeds that are available elsewhere — such as the Galaxy S23 Ultra's 45W charging.
The downside is that Apple may adopt the 'Made for iPhone' program for USB-C, which would impose limitations on chargers and accessories that aren't certified by Apple. That means cheaper chargers may not be able to reach the same high speeds as the more premium brands.
Periscope zoom camera
The camera is one of the iPhone Pro lineup's major features, and the iPhone 15 Pro Max is rumored to be taking things to new levels — even going beyond the iPhone 15 Pro's capabilities. The main upgrade in this category is a rumored new periscope lens, which will be able to boost the optical zoom to 6x magnification — double that of the iPhone 14 Pro and Pro Max.
Optical zoom works by requiring additional lenses, and the higher the zoom the more you need. The problem is that stacking them horizontally means you run out of space very quickly — especially if you're as hyper-fixated on thickness as Apple. But by stacking them vertically, and using a mirror mechanism similar to that of a real-life periscope, you suddenly have a lot more space to work with. Though the size of this new module is apparently too big for the iPhone 15 Pro, which is why it's exclusive to the Pro Max.
To top it off, Apple is expected to include a new hybrid telephoto lens, capable of variable levels of optical zoom in a single unit — rather than needing two separate lenses, like the Galaxy S23 Ultra.
Unfortunately, production on the periscope lens is reportedly not what Apple was expecting, and that may lead to the iPhone 15 Pro Max being delayed — or another year of shortages in the months following release.
A new "state-of-the-art" camera sensor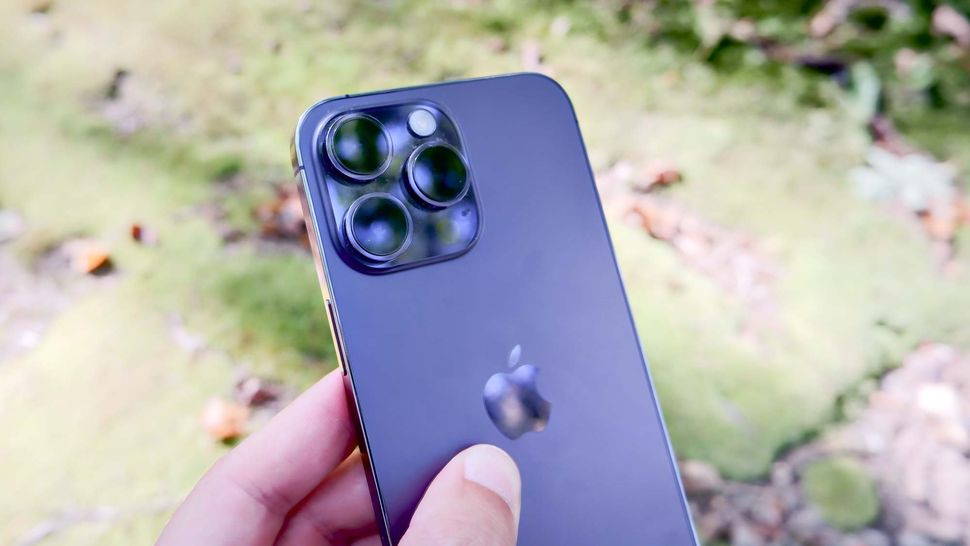 The camera is Apple's bread and butter, and the work the company puts into its cameras each year ensures it ends up releasing some of the best camera phones money can buy. But competition has been heating up, especially from Samsung and Google, and the rumors are expecting great things from the iPhone 15 Pro Max.
The periscope lens will no doubt go a long way, but rumor is that a bunch more changes are coming to the iPhone 15 Pro Max's camera — including a new "state of the art" sensor from Sony. It's speculated that this sensor could be as large as an inch across, and may feature a new "triple-stacked" sensor for brighter and more colorful photos." Sadly this particular rumor has been contested, and some suggest that we may not see it until the launch of the iPhone 16 Pro Max. Instead, the iPhone 15 Pro Max may get the same main sensor as the 14 Pro Max.
No matter what happens, word is that there may be an upgraded LiDAR sensor that would boost performance and power efficiency. That'll help produce better portrait photos and improve augmented reality apps, all while potentially extending the new iPhone's battery life.
The all-new Action Button
The mute switch is one of those staple features the majority of Android phones never really bothered to try and replicate. However, like the OnePlus alert slider, it seems the physical toggle may be getting killed off. The good news is that Apple is expected to replace it with a new solid state "Action Button" on the iPhone 15 Pro and Pro Max.
Similar to the button on the Apple Watch Ultra, the Action Button is said to be a customizable button you can remap for various features. An iOS 17 leak has revealed some of the shortcuts you'd be able to perform with the action button. It's also said to operate as a mute button, in case you're like me and despite software-based volume controls.
It had been speculated that the iPhone 15 Pro Max could feature solid-state buttons, instead of the mechanical ones employed in current iPhones. However, several follow-up rumors have disputed this, and we may not see a full ensemble of solid-state buttons before the iPhone 16 Pro arrives next year.
3nm A17 Bionic chipset
Apple's A-series chipsets have always been at the absolute top of their field, regularly thrashing third-party chips that power Android phones. In fact, the only chip to ever come close to Apple's dominance was Qualcomm's Snapdragon 8 Gen 2 for Galaxy. The Samsung Galaxy S23 Ultra was around 500 points behind the iPhone 14 Pro Max in the Geekbench 5 CPU benchmarking test, though it did manage to gain a lead in the 3DMark graphics testing.
The A17 Bionic is set to be something extra-special, since it'll be the first (and so far only) chip to use a 3nm process. That means it'll be significantly smaller than other chips on the market, which still haven't got around to adopting 4nm chips yet. But that small stature isn't about making space in the phone. The smaller the chip, the better the transistor density inside is — which offers boosts to performance and power efficiency.
TSMC, the company that will reportedly be building the A17 Bionic, claims that its 3nm process can improve power efficiency by 35%. Considering the iPhone 14 Pro Max already has some of the best phone battery life, with a battery life of 13 hours and 39 minutes during our rigorous testing, the 3nm chip bodes very well for the iPhone 15 Pro Max.
A larger, stacked battery
If better efficiency and potentially faster charging weren't enough to get you excited, the iPhone 15 Pro Max could also get a larger, stacked battery that should provide a big boost to the battery life. A report claims the iPhone 15 Pro Max will have a 4,852 mAh battery, which is over 500 mAh larger than the 4,323 mAh capacity available in the iPhone 14 Pro Max.
This larger battery could come thanks to a new "stacked battery" technology. This technology is employed in electric cars, which is designed to boost battery capacity without the batteries themselves taking up more space. This effectively means Apple can offer larger batteries without removing other components or increasing size of the iPhone 15 Pro Max.
Stacked batteries do tend to run hotter than less dense batteries, so good thermal management is key — lest iPhones get even hotter when running under pressure. However, you shouldn't expect a replaceable battery for the iPhone 15 series, as Apple has hit back at the EU's proposed rules in an interview.
Thinner bezels and more rounded design
iPhone design doesn't usually change much with each passing year, but some of those subtle changes can offer a lot. That seems to be the case with the iPhone 15 Pro Max, which will is tipped for a bunch of small, but equally crucial design upgrades.
The most obvious of these rumored changes, and arguably the least consequential, are the rounded edges, which would replace the flat-edged design Apple has employed since the iPhone 12. It's also been speculated that the flat back may be replaced by a curved edge, but detractors have noted this kind of design may cause problems with MagSafe and wireless charging.
Other rumors include much slimmer bezels, thanks to Apple employing the same LIPO display technology that was used on the Apple Watch Ultra. It's also been reported that the iPhone 15 Pro series will have a removable glass back, and a design that lets repair technicians access the phone's various innards from either side of the device. That could make repairs easier and cheaper to carry out, which will be helpful if you don't have AppleCare Plus.
Qi2 wireless charging
Qi2 wireless charging may not seem all that exciting, since it's based on Apple's MagSafe, which the company has been employing for a few years now. However, the benefit to this is that the MagSafe link could allow Qi2 chargers to offer boosted wireless charging speeds without having to go through Apple's 'Made for iPhone' certification.
Currently MagSafe tops out at 15W, and non-certified wireless chargers are limited to 7.5W — or half the maximum speed. That's very beneficial for users, who will potentially gain access to higher wireless charging speeds for a lower price. Sure, Apple may end up increasing the maximum MagSafe charging speed for certified chargers, but that doesn't change the fact that everything else may still get a much-needed boost.
Bottom line
Unlike some recent phones, like the Galaxy Z Fold 5 or the iPhone 14, the iPhone 15 Pro Max does sound like it'll have a heck of a lot to offer. The only question is whether those upgrades are potentially worth paying $1,299 for. It is a lot of money to spend on a phone, even if you're able to trade in your old device for a significant discount.
And with the economy the way it is, that price tag might be too much to ask. After all, analysts are predicting lower demand for the iPhone 15 compared to the iPhone 14 series. Unfortunately, we won't be able to say whether the iPhone 15 Pro Max will be worth the premium until we've done our testing and full review.
In the meantime, you can stay on top of all the latest news and rumors by checking out our iPhone 15 Pro Max hub, or by comparing the Pro Max to what the iPhone 15 and iPhone 15 Pro are expected to offer.
More from Tom's Guide