A cheap 5G iPhone can be yours with the best iPhone 12 Black Friday deals. The 2020 flagship iPhone still holds its own even against the new iPhone 13 series, but it's available for much cheaper and can be easier to get a hold of.
The Black Friday deals for the iPhone 12 have begun already, so now's the time to find an amazing deal. Buying now should still give you a good chance of your iPhone getting shipped to you in time for the holidays, and avoiding any potential stock shortages.
We're seeing some of the best iPhone 12 deals we've seen all year. Carriers offering good discounts include Verizon's two-for-one and $800 off deals when you switch and a free iPhone 12 mini when you take out an unlimited plan. Of course, make sure you don't forget about refurbished iPhones too, like the unlocked iPhone 12 for $682 at Amazon.
Here are the best iPhone 12 Black Friday deals available now.
Top iPhone 12 Black Friday deals today
iPhone 12 Black Friday deals
iPhone 12 deals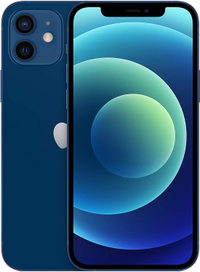 iPhone 12 (64GB): $15 a month w/ Unlimited @ AT&T
This is a good discount on the iPhone 12 that brings the price from $699 to $540, and you don't need to be a new AT&T customer to get it. Higher storage capacity versions are also available for a few extra dollars monthly.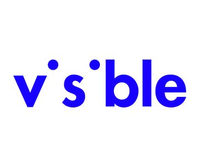 iPhone 12: up to $200 gift card + free Beats Studio Buds @ Visible
For a limited time, purchase any iPhone 12 via Visible and you'll get up to a $200 prepaid gift card. You can choose from retailers like Amazon, Best Buy, The Children's Place, MasterCard, or Lowe's. You can also get a free pair of Beats Studio Buds. This deal is available on all four iPhone 12 models.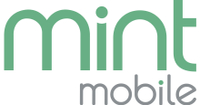 iPhone 12: 6 months free data @ Mint
Mint Mobile has one of the best cheap iPhone 12 promos we've seen. New customers who port their number to Mint and buy a new iPhone 12 or iPhone 12 mini with a 6-month data plan will get 6 months of data for free. All Mint Mobile plans include unlimited talk, text, and 5G for free. Mint Mobile operates on T-Mobile's 5G network.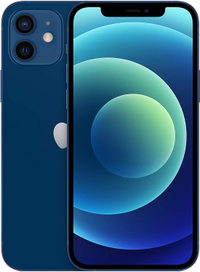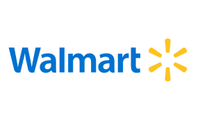 iPhone 12: $350 gift card with purchase @ Walmart
The iPhone 12, locked to either AT&T or Verizon, will come with a $350 Walmart gift card if you buy it from Walmart itself. The only issue is you need to activate your phone by December 3 in order to redeem the offer.
iPhone 12 mini deals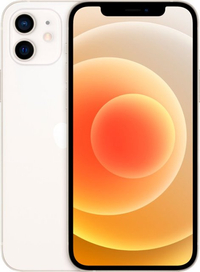 iPhone 12 mini (64GB): free with Unlimited plan @ Verizon
The smallest of Apple's iPhone 12 models can be yours for $0 if you buy it through select Unlimited plans from Verizon's online store. If you're willing to pay a bit more, you can get the 128GB storage version of the phone for $1.66 a month, or the 256GB version of $5 a month.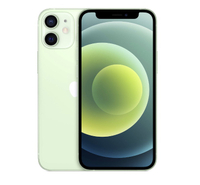 iPhone 12 mini: 50% off w/ Unlimited @ AT&T
New and existing AT&T subscribers can take up to 50% off iPhone 12 models when purchased with an AT&T Unlimited Plan. Best of all, no trade-in is required. It's one of the best iPhone 12 Black Friday deals we've seen from AT&T. We especially like this deal because it applies to both new and current subscribers.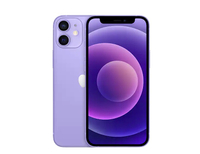 iPhone 12 mini Purple: 50% off w/ any unlimited plan @ AT&T
If you're looking for Apple's special purple version of the iPhone 12 mini, you can get this for half off also on with AT&T, whether you're a new or existing customer.
iPhone 12 Pro deals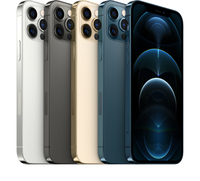 iPhone 12 Pro (128GB): $999 @ Amazon
Sometimes it's so hard to find certain items in stock that just being able to buy them is a "deal". That's the case with the iPhone 12 Pro. Amazon's selling it for the same price as it was when new, locked to Cricket Wireless. It's not any cheaper, but if your heart's set on a 12 Pro, this may be the best way to actually get one.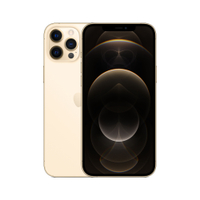 iPhone 12 Pro: $27.78/month @ AT&T
If you need your 12 Pro with a monthly data plan, AT&T still has limited stock of the 256GB and 512GB handsets left for you to snap up. You can knock the price down further with a trade-in.
iPhone 12 Pro Max deals
Refurbished iPhone 12 deals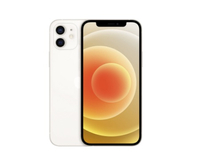 iPhone 12 (refurbished): from $689 @ Amazon
If you prefer your phones unlocked, and don't mind them second-hand, Amazon is selling renewed iPhone 12 handsets for a modest discount. Despite the phone being pre-owned, Amazon assures its customers these models are as good as new.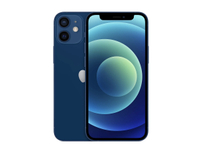 iPhone 12 mini (refurbished, unlocked): from $520 @ Amazon
The smallest iPhone 12 model may have had a previous owner, but it should still work perfectly for you after Amazon's renewal process. Pick the black model for the deepest discount on the 64GB version for now, but the red model is also pretty cheap compared to the other available colors.
UK iPhone 12 deals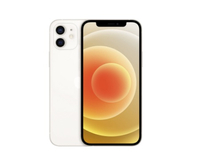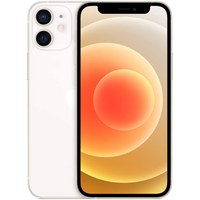 iPhone 12 mini: was £579 now £559 @ Amazon
If you don't want the hassle of networks and would prefer to buy your phone outright, Amazon has a helpful little discount on the iPhone 12 mini. Save £20 on all colors and storage options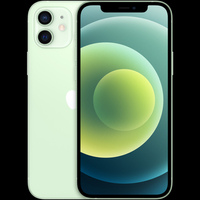 iPhone 12: from £43/month with £40 upfront
EE's discounted last year's iPhone just for Black Friday. The entry-level 10GB plan is now £4 cheaper at £43 a month, while the upfront payments has also dropped to £40 — saving you an additional £10.
iPhone 12 Black Friday deals — which model to get
As a reminder, there are four iPhone 12 models to consider: the iPhone 12 mini, iPhone 12, iPhone 12 Pro, and the iPhone 12 Pro Max. Although Apple has retired the "Pro" models, some carriers and retailers may still have limited stock of these iPhones. However, keep in mind that deals on the Pro models may be a little harder to come by as a result.
The iPhone 12 remains a great phone even a year after launch. It packs a fast A14 Bionic processor, 5G connectivity, and a 12MP wide lens with a f/1.6 aperture and a 12MP ultra-wide lens with a f/2.4 aperture and 120-degree field of view. It includes Apple's 7-element lens, which delivers good low-light performance. Apple also gave it a new Night Mode Time-lapse feature.
Meanwhile, the iPhone 12 mini offers a similar experience, but in a more compact form. It sports a 5.4-inch OLED display, but the same wide/ultrawide cameras and A14 Bionic CPU found inside the standard iPhone 12.
The iPhone 12 Pro and iPhone 12 Pro Max are the successors to the iPhone 11 Pro models. They feature larger screens — 6.1 inches for the Pro and 6.7 inches for the Pro Max — plus triple camera arrays aided by a LiDAR sensor. Otherwise, they share the same processor, 5G connectivity and charging features as the iPhone 12.
FAQ
When do iPhone 12 Black Friday deals begin in 2021?
Black Friday itself isn't until November 26th, but as is often the case, some retailers are offering early deals or have launched their official Black Friday offers already. While you may find some deals don't appear until the big day itself, now's still a good time to hunt for offers.
Should I wait until Black Friday to buy an iPhone 12?
That depends on which model you're looking at. There are more iPhone 12 and iPhone 12 mini models around since Apple is still actively selling these. The iPhone 12 Pro and iPhone 12 Pro Max, having been discontinued, are trickier to find in stock. So we'd go for the Pro models now but prices could come down for the regular iPhone 12 and mini.
Who has the best iPhone 12 Black Friday deals?
If you're after a contract with your iPhone, and don't mind starting a fresh plan, then going to the carriers is the best option. A few offer deals for existing customers, but basically you're going to need some combination of a trade-in phone and an unlimited plan to get the best from Verizon, AT&T, T-Mobile and others.
The only place you're going to find unlocked phones at a decent discount is if you buy refurbished models, such as those offered by Amazon and Walmart. These are second hand devices, but they're usually unlocked for use with any cell provider and have also been repaired and polished up before sale, meaning you may even forget the device has had a previous owner.