Best Laptops for Engineering Students: Quick Menu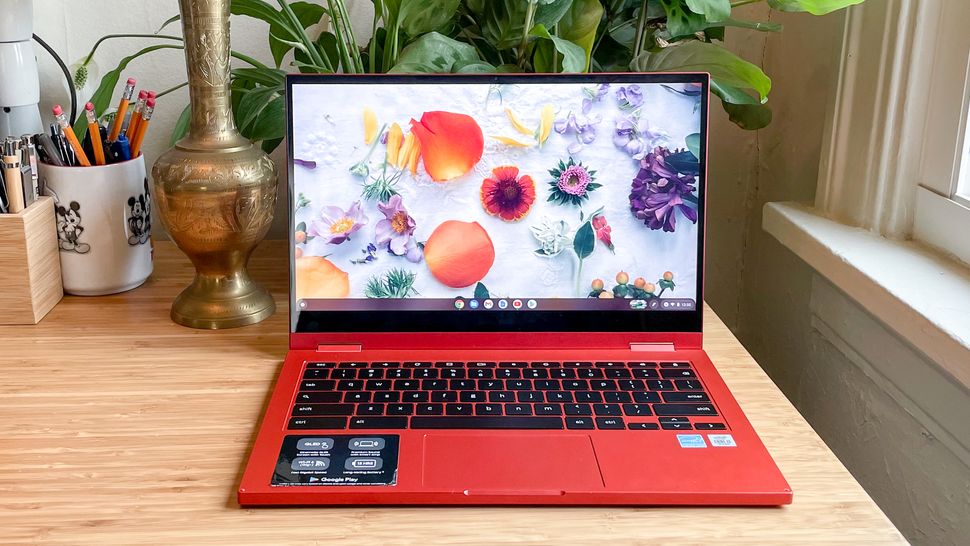 1. The list in brief
2. Best overall
3. Best value
4. Best portability
5. Best OLED
6. Best 2-in-1
7. Best big-screen option
8. Battery life chart
9. How to choose
10. How we test
The best laptops for engineering students are powerful enough to handle the computationally intensive coursework that such studies require, while still being light and efficient enough to carry through a day of classes without running out of juice on you mid-lecture.
This used to be a tricky combination to find, especially at a price that fits into a student's budget. However, recent advances in mobile CPU and GPU tech have brought a bumper crop of laptops to market that are light, long-lasting, and beefy enough to tackle most engineering projects. Now that lots of us are getting ready to go back to school, there's plenty of laptop options for engineering students.
Today's best gaming laptops are often well-suited to tackling engineering coursework because they're built with discrete graphics cards, powerful CPUs, and lots of memory and storage. It's all in the name of running the latest games and making them look as flashy as possible, of course, but many modern engineering applications have similar demands.
So read on for our curated list of the best laptops for engineering students, which should help make your buying decision a little easier. Of course, you should always contact your school's engineering department first to see what they recommend for your specific coursework and areas of study.
Written by
Alex Wawro is a lifelong journalist who's spent over a decade covering tech, games and entertainment. He oversees the computing department at Tom's Guide, which includes managing laptop coverage and reviewing many himself every year.
The quick list
In a hurry? Here's a brief overview of the laptops on this list, along with quick links that let you jump down the page directly to a review of whichever laptop catches your eye.
The best laptops for engineering students you can buy today
The best laptop overall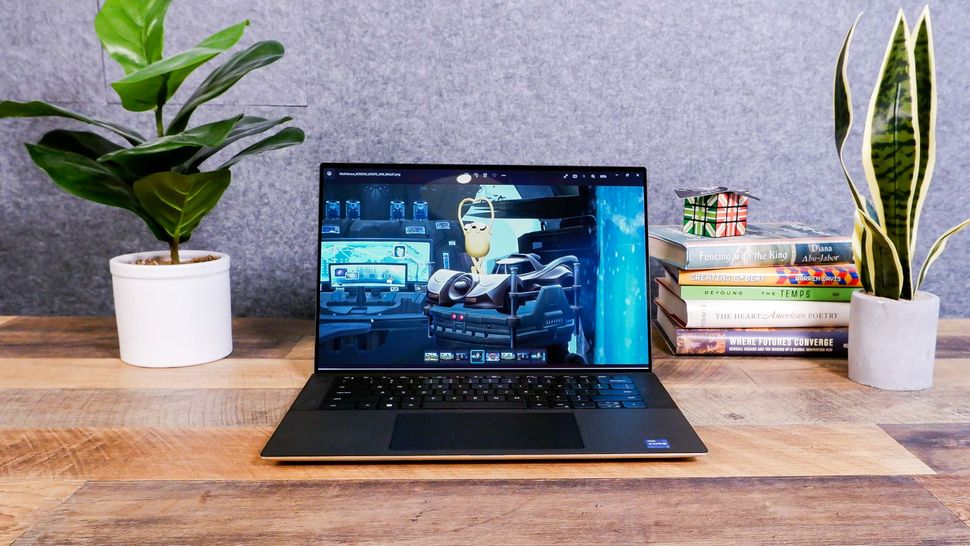 The Dell XPS 15 OLED 2022 is our top pick for engineering students who want a slim, powerful ultraportable that's easy to carry all day.
All models of the refreshed Dell XPS 15 pack the latest Intel Core CPUs and come bundled with Windows 11. Higher-end configurations feature an Nvidia GPU, which gives this laptop some serious muscle for CAD work and gaming. The sheer power you can pack into this svelte, elegant ultraportable make the XPS 15 one of the best laptops for engineering students, and that's before you consider the great speakers and gorgeous, immersive InfinityEdge display.
If you can afford it, we recommend you splurge for the 3.5K OLED touchscreen upgrade -- it makes everything you do on the display look nicer. However, the OLED model we tested lasted under 8 hours on our battery test, which isn't great if you need this laptop to last through a full day at school. If you don't care about OLED and don't need the higher resolution for your work, we recommend the XPS 15 with a discrete Nvidia GPU and a FHD (1,920 x 1,200) display — it should last a bit longer on a single charge with the lower-resolution screen.
Read our full Dell XPS 15 OLED (2022) review.
Not interested in OLED? Don't miss our Dell XPS 15 (2020) review.
The best value option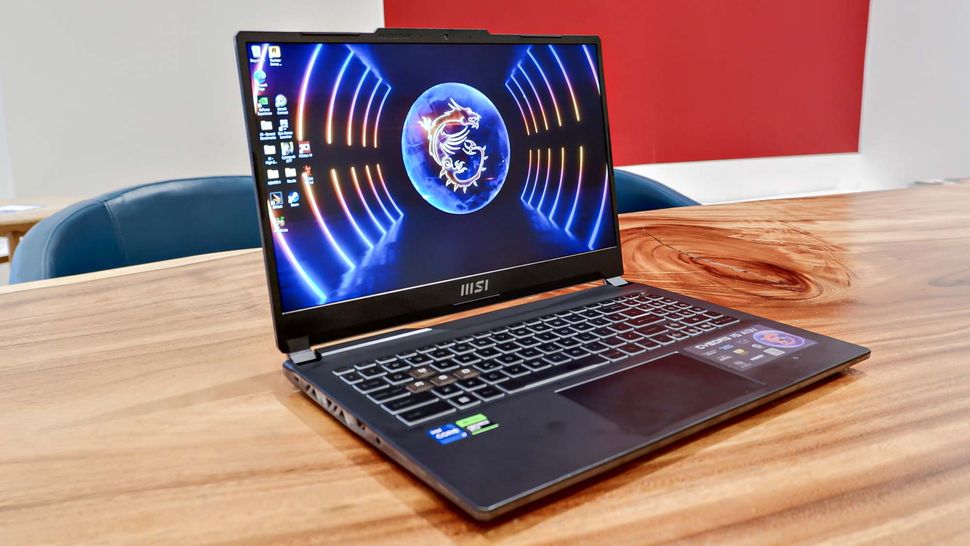 The MSI Cyborg 15 ($999) is a cyberpunk-inspired gaming laptop that won't destroy your wallet. Packing a 13th Gen Intel Core CPU and an Nvidia RTX 4050 GPU, this laptop delivers solid gaming performance for $1,000, making it great for students who want to use that power for schoolwork. Toss in a 144Hz 15.6-inch display and you have a machine that's a great entry into the world of PC gaming.
The laptop has a cool design, great performance and costs less than $1,000. The display could be brighter and a bit more colorful, but the 144Hz refresh rate is welcome. And while its battery life isn't great, the Cyborg 15 also doubles as a good productivity device, so long as you keep it plugged in.
Read our full MSI Cyborg 15 review.
The best portability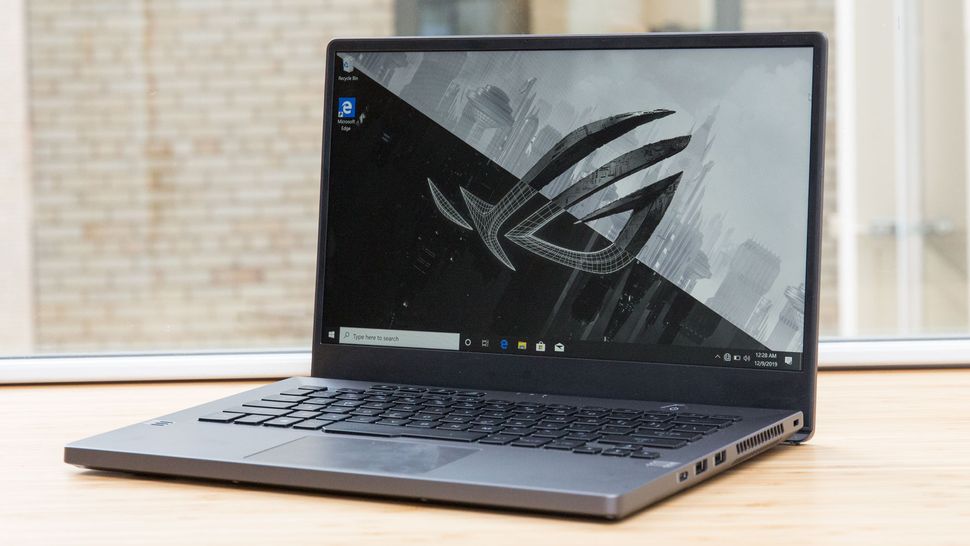 The Asus ROG Zephyrus G14 is a powerful 14-inch laptop built for gaming on the go — but engineering students can turn all that power to more productive uses.
What sets the Zephyrus G14 above other gaming laptops in our eyes is the incredible 10+ hours of battery life it delivers when you're not gaming, ensuring you can carry this through a day of classes without need to scramble for a charger. And at a price that typically ranges from $1,000 - $2,000, the ROG Zephyrus G14 is pretty affordable for a gaming laptop — and that's key for students trying to keep costs down.
Read our full Asus ROG Zephryus G14 review.
The best OLED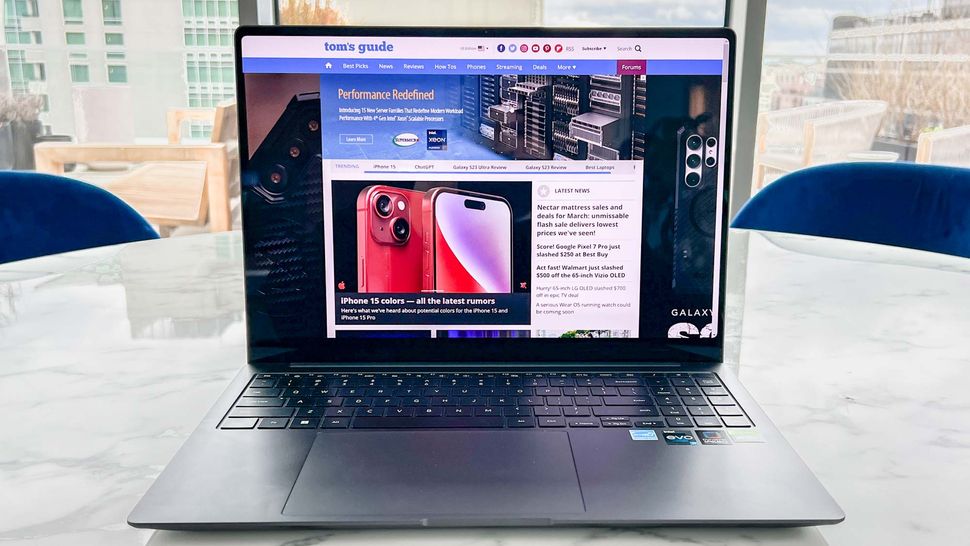 The Samsung Galaxy Book 3 Ultra is a powerful laptop that's capable of handling everyday computing tasks, video editing and high-end gaming thanks to its discrete Nvidia GPU. All of that muscle makes it a great choice for doing demanding work and running GPU-intensive tasks in engineering school.
In addition to its impressive performance, this notebook also packs a gorgeous 16-inch OLED display that makes viewing content and playing games a pure joy. On its own, it's a fantastic Windows 11 laptop.
The biggest rival to the Samsung Galaxy Book 3 Ultra is the MacBook Pro 16-inch, and you might consider the Macbook Pro 2023 if you'd prefer a macOS laptop. But Samsung's laptop is remarkably lighter, has a full-size USB port and offers a more colorful (albeit dimmer) OLED display.
Read our full Samsung Galaxy Book 3 Ultra review.
The best 2-in-1
Microsoft's Surface Laptop Studio 2 is a powerful 2-in-1 with a MacBook Pro-like design and an eye-catching hinged display. This is Microsoft's flagship device for Windows 11, which promises to make Windows a more inviting place for both work and play. Like Windows 11, the Surface Laptop Studio is advertised as a one-stop shop for productivity, entertainment and creative work.
And for the most part, it is all that: its 13th Gen Intel CPU and 16+ GB of RAM gives you enough power to tackle most work, and if you splurge for a model with the discrete Nvidia GeForce RTX 4050 or 4060 GPU the Surface Laptop Studio also doubles as a decent machine for gaming or video editing on the go. We've also heard it's an ideal choice for college engineering programs which require laptops that both have a discrete GPU and can be used with an active stylus. While you have to pay extra for the Microsoft Surface Slim Pen 2 stylus, its haptics make writing or drawing on the Studio's 14.4-inch 120Hz touchscreen feel great.
However, it's a bit pricey when you kit it out, and despite its great components the Surface Laptop Studio delivers subpar performance compared to the best MacBooks and Windows laptops. But few laptops can match its intriguing sliding hinged display, which can be tented over the keys like an easel or slid all the way flat to turn the Studio into a heavy tablet.
Read our full Microsoft Surface Laptop Studio 2 review.
The best big screen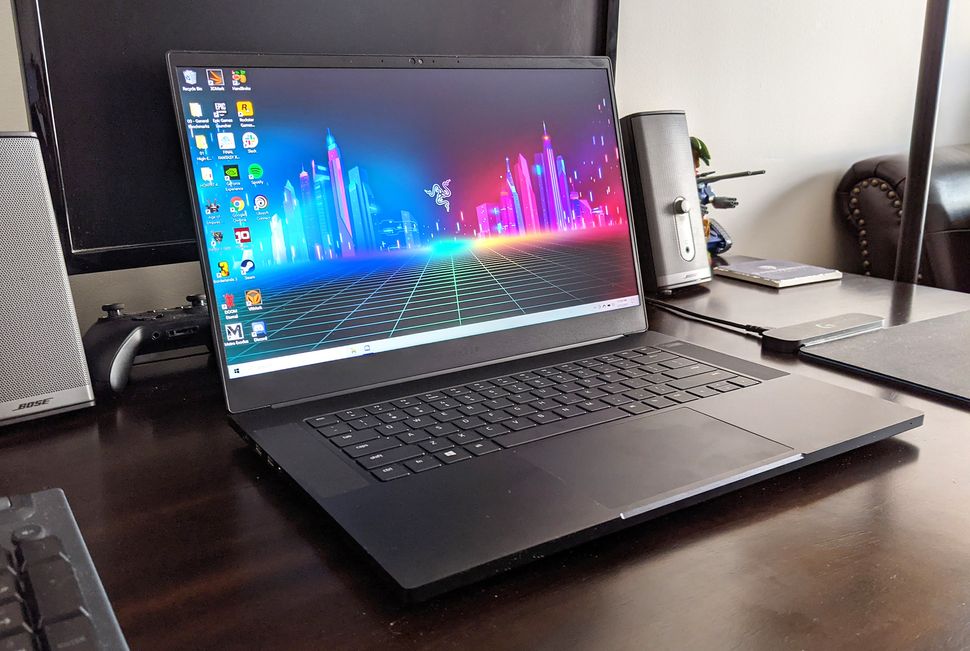 The Alienware m18 is the biggest, most powerful gaming laptop we've tested to date. It's too heavy, hot and loud to be of much use on the go, but when plugged in it runs the latest games as well as some of the best gaming PCs, truly earning the term desktop replacement.
If you want a PC for school but want something more portable than a traditional tower and a monitor, the m18 is an interesting compromise. The 18-inch screen feels almost as big as a full-size monitor, and the incredible weight of this laptop isn't a big problem when you rarely move it.
The low-profile CherryMX mechanical keys are also a delight to type on, and the speakers and screen are good enough for gaming. The port placement is a little odd (why put a single USB-C port on the right-hand side, right up near the front?) and the heat this thing kicks off is truly scorching when it gets going, but if power and screen size are all you care about (and price is no object) this is the biggest, best laptop to buy.
Read our full Alienware m18 review.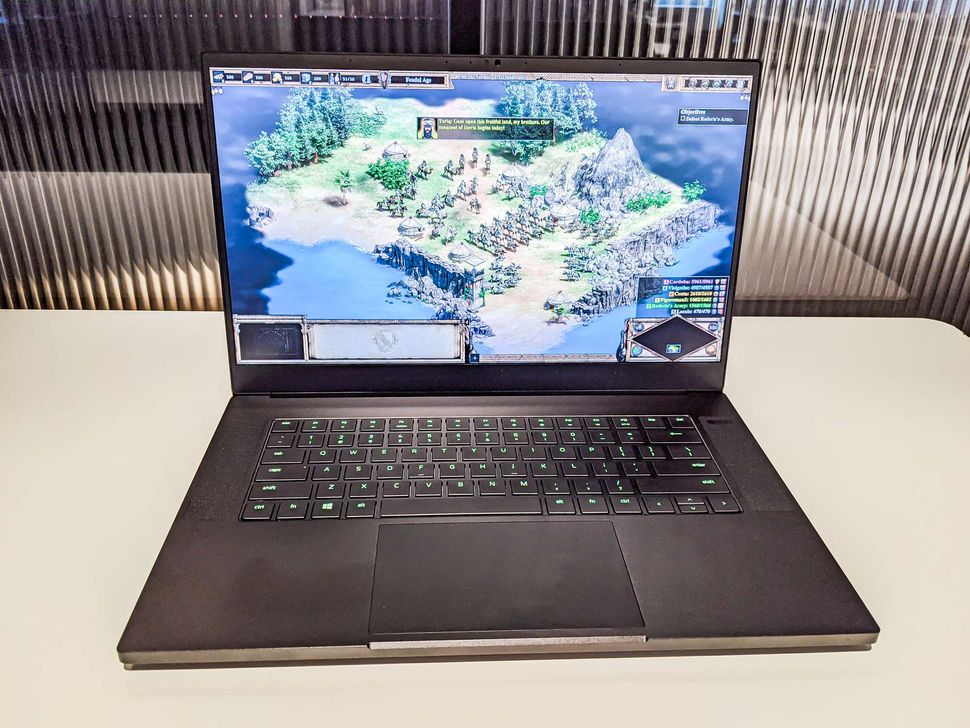 The Razer Blade 15 Advanced does exactly what you'd expect a Razer laptop to do: it looks great, offers plenty of ports and runs games and other graphically-demanding apps beautifully. It's also as expensive as you'd expect a Razer laptop to be — you could easily spend $3,000 on a higher-end model.
Obviously that's a bit steep for many students, but it's about on par with comparable laptops. The Alienware m15 R4 is similarly priced, for example, and both offer great performance in a slim package. However, the Razer Blade 15 Advanced is just a bit lighter and a bit smaller than the m15 R4, and it lasts an hour or so longer during normal (i.e. non-gaming) use.
However, the Blade 15 Advanced's keyboard and touchpad are lackluster at best. They'll work well enough for classroom use, but if you expect to be doing a lot of typing on this laptop you'd be well-served by investing in one of the best keyboards.
Read our full Razer Blade 15 Advanced review.
Battery benchmarks: comparison
Swipe to scroll horizontally
| | |
| --- | --- |
| Laptop | Battery life (tested) |
| Asus ROG Zephyrus G14 (2022) | 9:51 |
| Dell XPS 15 OLED | 8:58 |
| Microsoft Surface Laptop Studio | 10:30 |
| MSI Cyborg 15 | 5:05 |
| Samsung Galaxy Book 3 Ultra | 10:01 |
| Alienware m18 | 4:33 |
| Asus Zenbook 13 OLED | 15:00 |
| MacBook Pro 13-inch (M2, 2022) | 18:20 |
| MacBook Air 15-inch M2 | 14:59 |
| M1 MacBook Air | 14:41 |
| MacBook Pro 2021 (14-inch) | 14:09 |
| Framework Laptop | 10:17 |
How to choose the best laptop for you
How to choose the best engineering laptop for you
Performance: If you're going to be spending years studying engineering, you're going to need a computer with enough power to handle anything your teachers throw at you. We recommend at least a new mid-range CPU (Intel Core i5 or AMD Ryzen 5) and at least 8 GB of RAM, though if you can afford to spend more on on a laptop with better specs it will pay off in the long run.
Graphics and gaming: Most gaming laptops come with discrete graphics cards so they can run the latest games well, but the same card can be equally vital to engineering students who will be using CAD (computer-assisted design) and 3D analysis programs. These kinds of applications really benefit from the power of a good GPU, so if you're expecting to do any graphics or 3D work it's a good idea to invest in a laptop with a discrete Nvidia or AMD graphics card.
Operating system: Laptops typically come in three flavors: Windows (most mainstream PCs), macOS (MacBooks) and Chrome OS (Chromebooks). Chrome OS isn't good for much besides web surfing, file management, and light computing, so a Chromebook isn't a great choice for serious schoolwork. However, a crafty student could install Linux on a high-powered Chromebook to turn it into a decent laptop for engineering work.
Many engineering students spend a lot of time working with specialized or self-developed software, so Windows is often preferable over macOS because it throws up fewer roadblocks when using such tools. However, even Windows can sometimes get in the way of serious engineering work, which is why many engineering students get Windows laptops and install Linux on them so they can dual-boot into either operating system.
As mentioned above, when making your buying decision be sure to consult your teachers and/or the engineering department at your school for more specific advice on what you'll need for your studies. Whichever system you decide on, it's a good idea to pair it with the best mouse for your particular work situation.
How we tested these laptops
How we test the best laptops for engineering students
To find the best laptops we run every machine through a rigorous suite of benchmarks and real-world tests to gauge how it will perform during everyday use.
We measure the average brightness and color quality of each laptop's display using our in-house light meter and colorimeter. For general performance, we run our machines through tests that include Geekbench 5 (CPU performance), as well as various 3DMark tests to measure graphics capabilities. We also run a file transfer test to measure how fast a machine's hard drive is, and a custom battery test that has the machine browse the internet over Wi-Fi until it runs out of juice.
Plus, we run the graphics benchmark test in Sid Meier's Civilization VI: Gathering Storm to get a sense of how well a laptop can handle basic games. When testing dedicated gaming laptops, we run benchmarks for a number of games such as Shadow of the Tomb Raider and Far Cry: New Dawn.