Almost every AirPods owner will tell you that the worst thing about Apple's wireless earbuds is battery life. It's kind of funny, especially when you think about the AirPods' evolution from their 2016 debut to the modern day. The original AirPods helped popularize the true wireless earbuds category, even though they only offered 5 hours per charge and 24 hours total via charging case. This wound up becoming the industry standard for playtimes on wireless earbuds these past few years, but more recently Apple has fallen behind in terms of battery life.
Right now we have models in our best cheap wireless earbuds, such as those from JLab, crushing the AirPods series with wireless earbuds that deliver 8 or 9 hours on a single charge, and up to 36 hours with the charging case. In fact, JLab's battery life is among the strongest around, and the JLab Epic Air Sport ANC, one of our best sports headphones, gives 50+ playtime with ANC. That's double the playtime of the original AirPods Pro.
Apple only recently increased battery life, giving the AirPods 3 up to 6 hours (30 hours with charging case) and the AirPods Pro 2 between 5.5 and 7 hours (30-34 hours with charging case), depending on how you use the buds. Still, these numbers are lacking in comparison to what Sony, Sennheiser, and other rivals are able to achieve.
The short listening times can be frustrating to deal with. With multiple AirPods models at my disposal for both personal listening and reviewing purposes, the short battery life is a bane and keeping them charged is a more regular chore than with the majority of today's other models.
However, the AirPods do have the best battery management for optimal performance on low power. There are also several ways to keep the battery from draining so quickly. Here are the 5 tips and tricks that I use to increase my AirPods battery life.
1. Turn off ANC, Spatial Audio, and all other special features
No one wants to disable all of the AirPods' best features. But who knows when you'll need that extra juice for emergencies. Most of us know that active noise cancellation (ANC), EQ, Spatial Audio, and other features (e.g., "Hey Siri" voice activation, head tracking) are battery killers. If you're not going to turn them all off, then at least consider turning off the ones you're not using. This can easily be done through the AirPods dashboard, control center, or listening mode menu.
2. Take advantage of Mono Mode
If you're the type who constantly uses their AirPods for calls, pay close attention. You can extend listening and call times by using each AirPod individually via Mono Mode. All that's required is taking out the one bud you prefer to operate and leaving the other to recharge in the case. You can even enable noise cancellation in single-bud mode, if necessary.
3. Enable Optimized Charging
Optimized Charging learns your charging routine and waits to finish charges past 80% until you need to use the AirPods. This helps reduce battery aging. While it's automatically enabled, you still want to make sure it's turned on. You'd be surprised what automated features are randomly disabled.
4. Listen to music at moderate volume levels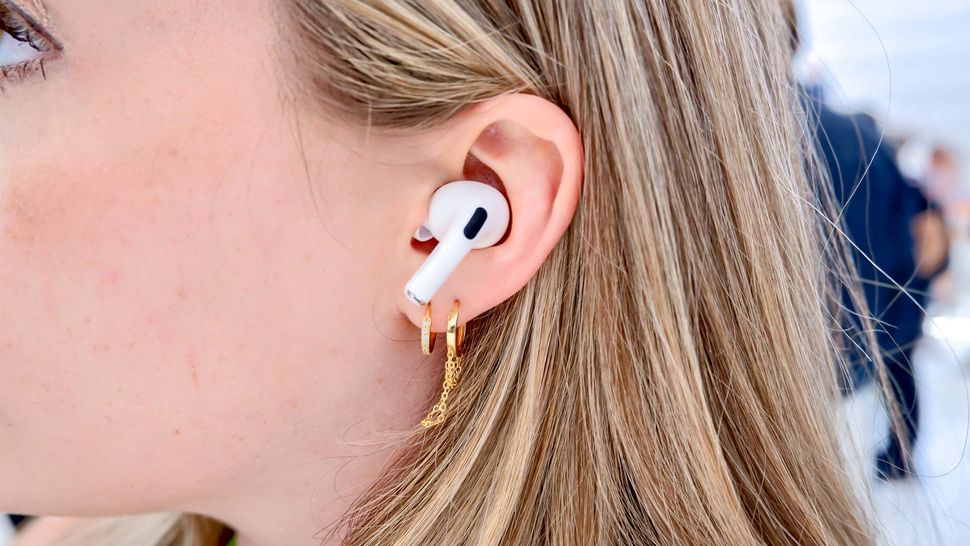 Blasting music on any pair of earbuds will only damage your hearing. The AirPods have a few awesome hearing impairment modes like Adaptive Transparency to make ambient noises audible and less harsh when listening to music. Conversation Boost is another one that emphasizes vocals during conversations. Unfortunately, these features drain power more quickly, along with high volume. This affects even the best wireless headphones and best wireless earbuds, not just AirPods. Therefore, spare yourself the low battery levels and visits to the ENT doctor by bringing down the decibel levels a few notches.
If you're unsure of what volume level to safely hear music, let Apple choose for you by toggling the Reduce Loud Sounds feature. This lets your iPhone analyze headphone audio and reduce sound that goes over the set decibel level.
5. Reverse charging
One of the most underrated wireless earbuds features you should be using is also one that Apple adopted early and added to their true wireless models. They haven't done the greatest job promoting it, and it's easy to see why, considering reverse charging only works with Apple products that have a USB-C port: iPads, Macs, and MacBooks.
Nonetheless, you can recharge the AirPods by connecting the charging case to any of these devices, which comes in handy when portable chargers, wall outlets, and wireless charging pads are all unavailable. I strongly recommend picking up the Anker 641 USB-C-to-Lightning Cable for $19 at Amazon for its fast charging and high compatibility.
More from Tom's Guide