Our best sport headphones demonstrate the value of selecting a model that's appropriate for those with active lifestyles looking to listen to music or podcast while running or working out. Many will appreciate the motivational benefits listening to music can bring to help us power through exercise routines but whereas most of our best headphones or best wireless earbuds are excellent general-purpose listening options, the 12 models selected here have qualities or features that make them better for active lifestyle usage specifically.
That means they'll stay snug and secure during strenuous workouts, whether that's through good ergonomics or more sophisticated measures like ear hooks or fins, and they'll often be rated for water and sweat resistance too. Some may even have fitness tracking features built in.
Find out what our reviewer made of the AirPods Pro 2 for running, and don't forget to also check out the best running headphones and our best noise-cancelling earbuds for blocking out distractions.
To find your ideal active lifestyle partner, read on for our picks of the best sport headphones right now.
Top 3 best sport headphones
Why you can trust Tom's Guide Our expert reviewers spend hours testing and comparing products and services so you can choose the best for you. Find out more about how we test.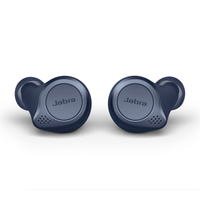 (opens in new tab)
Best value overall: Jabra Active Elite 75t
The long running Elite Active 75t currently stands as the best sport headphones for working out. Jabra somehow managed to scale down the design, while increasing battery life (7.5 hours per charge, 28 hours with charging case) and the IPX rating (IP57), making these buds waterproof, dust- and sweat-resistant.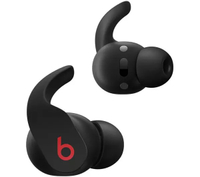 (opens in new tab)
Best fit: Beats Fit Pro
Picture most of the AirPods Pro's features packaged in the Beats Studio Buds (opens in new tab) design, but with integrated wingtips, and you get the phenomenal Fit Pro. These sporty in-ear buds offer effective active noise cancellation and even better sound, powered by a new transducer that balances audio superbly.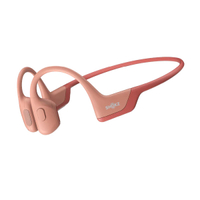 (opens in new tab)
Best bone-conduction option: Shokz OpenRun Pro
As bone-conduction headphones, the Shokz OpenRun Pro don't sound as good as many of the wireless earbuds on this list, but in some ways they are more practical for sports usage. Comfort and fit are some of the best of any sports headphones we've tried, and the open-ear design is great for running and cycling.
Best sport headphones Cyber Monday deals
The best spprts headphones are always in high demand, so it pays to start shopping during Cyber Monday deals week if you're looking for top performance at a bargain price. Many of our favorite picks are on sale so check out our Cyber Monday headphones deals page to save big.
The best sport headphones you can buy right now
(opens in new tab)
An all-around performer that hits every mark, the Elite Active 75t currently stands as the best sport headphones for working out. Jabra somehow managed to scale down the design, while increasing battery life (7.5 hours per charge, 28 hours with charging case) and the IPX rating (IP57), making these buds waterproof, dust- and sweat-resistant. Jabra also sells the buds in a variety of striking colorways, including Copper Black, Grey, Mint, Navy, Sienna, and Titanium Black.
Even with its smaller form, the Elite Active 75t affords great comfort and on-ear stability. Seriously, they didn't move at all while we were working out. You'll also enjoy the same vibrant audio associated with the Elite series, only this time the bass has been fine-tuned to achieve full, detailed sound. You can further customize the audio through Jabra's app, too. And to top things off, Jabra just released a free over-the-air ANC update, so now all Elite Active 75t (and Elite 75t) owners will have active noise cancellation at their disposal to block out ambient noise when exercising in rowdy environments.
Read our full Jabra Elite Active 75t review.
Picture most of the AirPods Pro's features packaged in the Beats Studio Buds design, but with integrated wingtips, and you get the phenomenal Fit Pro. These sporty in-ear buds offer effective active noise cancellation and even better sound, powered by a new transducer that balances audio superbly. Spatial audio comes part of the package, bringing 3D sound to compatible songs that are available on Apple Music. The wingtips are great for stabilizing fit when performing lateral-heavy exercises. We also appreciate the numerous features that come tied to the H1 chip, including automatic switching between Apple devices, "Hey Siri" voice activation, and FindMy to easily locate misplaced buds.
It's a shame that Android users don't get many of the same software perks, due to the lack of H1 support and a limited companion app. At least they can enjoy the true hallmarks like ANC and Spatial Audio.
Read our full Beats Fit Pro review.
Bone-conduction headphones work by vibrating the sound output through your cheekbones, leaving your ears open at the cost of audio quality. The Shokz OpenRun Pro therefore doesn't sound as good as the wireless earbuds on this list, but in some ways it's even more practical for sports usage — and for the record, it doesn't sound bad, at least by the usual bone-conduction standards.
The OpenRun Pro offer one of the comfiest, most secure fits of any sports headphones, even with a lack of adjustability. And the open-ear design will be especially suitable for running and cycling, as you'll be able to listen out for traffic and pedestrians without needing to take out an earbud or manually engage an ambient listening mode.
Read our full Shokz OpenRun Pro review.
(opens in new tab)
Do you like the convenience of Apple's AirPods earbuds, but aren't enamored with their design? Apple's Beats by Dre brand offers an alternative with the sporty Powerbeats Pro. The wire-free, sweat-resistant earbuds hook around the ear for stability and use Apple's H1 chip (also found in Apple's AirPods Pro) for seamless integration with iPhones, but their all-black, wrap-around design makes them less noticeable. Updating to iOS 14 gives exercisers the luxury of automatic switching to other iDevices, should they prefer to jump from their iPhone to MacBook Pro while working out from home.
Controls on both buds let you change tracks and volume, summon Siri, and take phone calls. We also found that the Powerbeats Pro delivered well-balanced audio — no bass explosion here, as with other Beats products. With more than 24 hours of battery life (9 hours in the buds and 18 in the somewhat thick charging case), these earbuds are a no-brainer purchase for those who are looking for a set of the best sport headphones that will go the distance. While we're fans of the original lineup, the company's new vibrantly colorful models (glacier blue, cloud pink, lava red, and spring yellow) are even better.
Read our full Powerbeats Pro earbuds review.
(opens in new tab)
Let's be clear, the AirPods Pro 2 aren't aimed at exercising. Apple sells a fitness-centric alternative called the Beats Fit Pro (ranked #2 in this roundup) — essentially a sportier version of the AirPods Pro with nearly the same features and sturdier aesthetics. But no matter, there are still millions of iPhone owners working out at the gym or running on an outdoor trail with a pair of Apple's ANC buds lodged into their ears. And with good reason. (Here's what happened when we tried running with the AirPods Pro 2.)
As with Apple's original ANC buds, the AirPods Pro 2 are sweat and water resistance to IPX4, but slippage has been improved to feel more secure whether you're on a run or working out, plus Apple's Ear Tip Fit Test helps achieve optimal fit. Battery life has been increased to offer 6 hours on a single charge from the earbuds and a further 30 hours from the wireless charging case. Noise cancellation and Transparency mode have been further enhanced, and the AirPods Pro 2 are among the best ANC performers we've seen so far and an effective active lifestyle companion.
Read the full Apple AirPods Pro 2 review.
The Jaybird Vista is a remarkable choice for sprinters who want dynamic sound and on-ear stability minus any cables. Underneath the durable, waterproof shell are powerful 6mm drivers that deliver bass-forward sound to fuel workouts. Fit is also customizable with Jaybird bundling a variety of ear tips and fins to accommodate different ear shapes. They're good at passively blocking out sound, but almost too much so; it was hard to hear oncoming traffic when we were out for a run, music blasting.
Battery life is decent at 6 hours on a full charge, though many of its rivals are rated higher. Noise isolation is also great. However, it's a shame Jaybird didn't program these buds with a transparency mode to provide listeners better awareness of their surroundings. This exclusion makes the Vista more practical for indoor exercising.
Read our full Jaybird Vista review.
If you're looking for something similar, take a look at the new Vista 2 (opens in new tab).
The JLab Epic Air Sport ANC delivers the best sound quality of any JLab wireless buds and very impressive battery life. We got 9.5 hours out of a single charge, enough for a full week's workouts even without the charging case.
As the name suggests, this affordable pair of sports headphones also provides you with active noise cancellation. You should be careful using this when out on runs, as it can mask the sound of oncoming traffic and pedestrians, but for the most part ANC is ideal for shutting out nearby noise and letting you focus on your workout. And, if you do need to hear the outside world, you can always active the pass-through transparency mode.
Read our full JLab Epic Air Sport ANC review.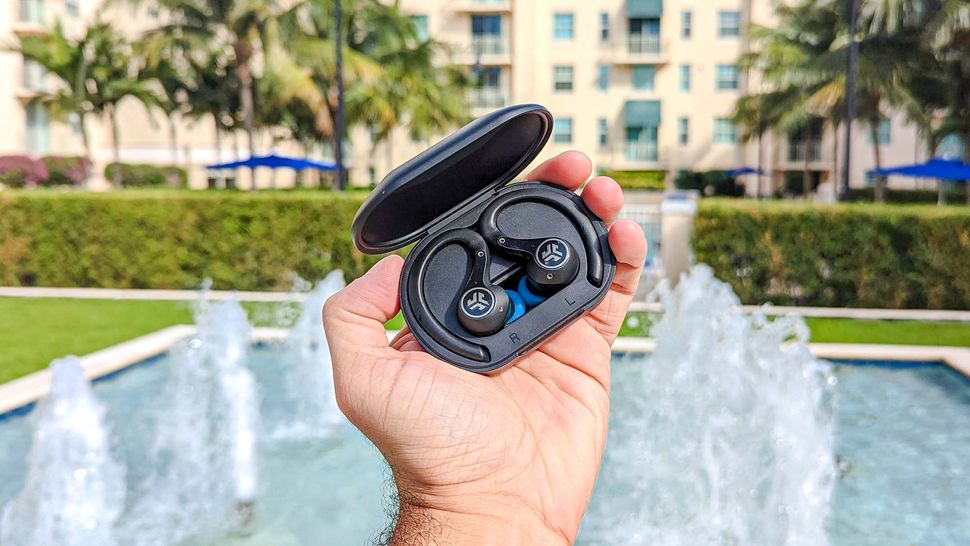 Available in the U.S. only (for now), the JLab Epic Air Sport ANC (2nd Gen) are suitable for brand enthusiasts seeking an upgrade, and budget-conscious exercisers that need reliable buds to get through intense workouts. Overall battery life remains remarkably good, and means you can use them for plenty of gym sessions and comfortably leave them in your gym bag before they need a recharge.
JLab's lively sound and a strong transparency mode are preserved. Inclusions like Tile integration and wireless charging are greatly appreciated as well. The only setback is that ANC performance as well as call quality and comfort has fallen behind market leaders, but you can only ask for so much when considering the $99 price point.
Read our full JLab Epic Air Sport ANC (2nd Gen) review.
We were always impressed by how the old PowerBuds managed to fit a heart rate sensor into a pair of true wireless earbuds. The PowerBuds Pro, however, makes its predecessor look like a toy. In addition to heart rate monitoring it can also track your steps and distance, ideal for runs or bike rides, and can even detect if you're sitting in a way that will hurt your spine.
The fit is looser than most dedicated sport earbuds, but in fairness Amazfit has crammed an awful lot of tech into the PowerBuds Pro. It's also gained ANC (with a transparency mode for safer outdoor runs) and can interface with a range of health-tracking apps, including Runtastic, RunKeeper and MapMyRun.
Read our full Amazfit PowerBuds Pro review.
The latest release in Jabra's revamped line of wireless earbuds is a promising one filled with lots of customization and long battery life. Unique features like MySound automatically fine-tune the EQ and balance out audio, while Personalize ANC determines the best noise suppression for your hearing. Both help to improve overall sound quality. Access to the Jabra Sound+ app gives you other ways to tweak the soundstage, either selecting from a variety of well-engineered presets or creating your own sound profile by manually adjusting the frequency levels. Up to 9 hours of battery life with ANC on is great. It's also great that the buds come IP57-rated for sweat and waterproof protection.
Some might find that the Elite 7 Active's ANC isn't up to par with other models like the Bose QuietComfort Earbuds or the AirPods Pro, but it's sufficient for keeping exercisers focused on their gains during intense workouts.
Read our full Jabra Elite 7 Active review.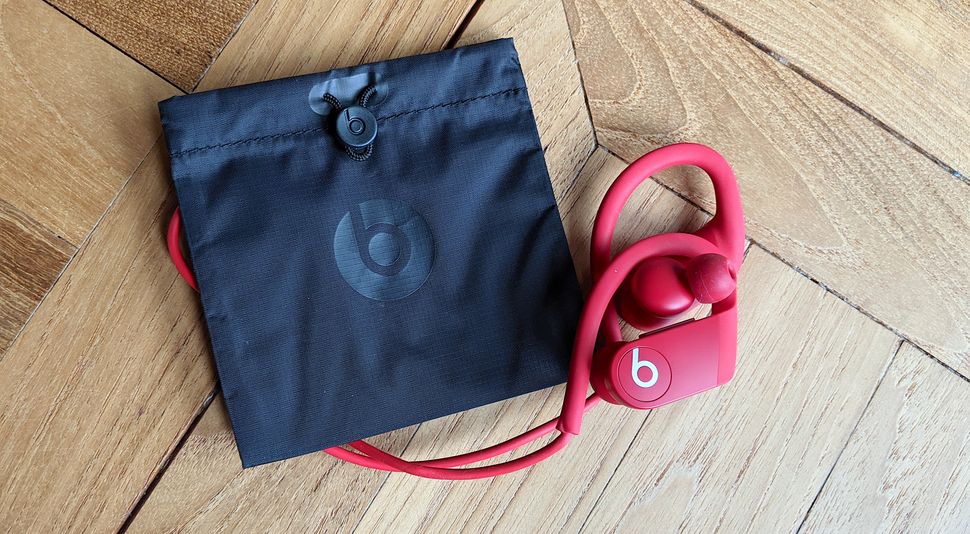 The Powerbeats 4 is practically identical to its cordless sibling, minus one or two features, different colors, and the wire-free design. Does that make it inferior? Hell no. These are still the best sport headphones in its class. They make the most of the H1 processor to give iPhone users terrific wireless performance across the board. Connectivity is instant with all major Apple products, plus the Beats app makes it easier to pair the earphones with Android devices.
But what really makes the Powerbeats 4 a superior upgrade from the Powerbeats 3 are the sturdier aesthetics and improved sound and call quality. The latter is to be expected since Beats uses the same drivers and beamforming mics as the Powerbeats Pro. Comfort could be a little better and the wire becomes annoying after a while, but all is forgiven at the price.
Read our full Beats Powerbeats 4 review.
On-ear headphones are niche and take up more head real estate than a standard pair of wireless buds. That doesn't make them any less valuable, especially for fitness buffs that demand stronger performance from their sport headphones. Enter the JBL UA Sport Wireless Train. These wireless cans were designed specifically for intense training, featuring perforated ear cushions that are furnished with UA's SuperVent fabric to soak up sweat and keep ears cool, along with an IPX4-rated rubberized chassis for dust and water resistance. JBL's bass-heavy sound profile flexes enough sonic muscle to fuel your workouts. The TalkThru feature also comes in handy to converse with other gym-goers without taking off the cans.
You'll likely want to limit exercising to about an hour because the ear cushions apply a lot of pressure the longer you wear the headphones. Android and iOS users won't have issues connecting the Sport Wireless Train to their devices, though if you're thinking of using the headphones for casual listening on a desktop, expect some pairing issues.
If you something similar, but with over-ear design and active noise cancellation (ANC), take a look at the all-new JBL UA Project Rock Over-Ear Training Headphones (opens in new tab).
Read our full JBL Under Armour Sport Wireless Train review.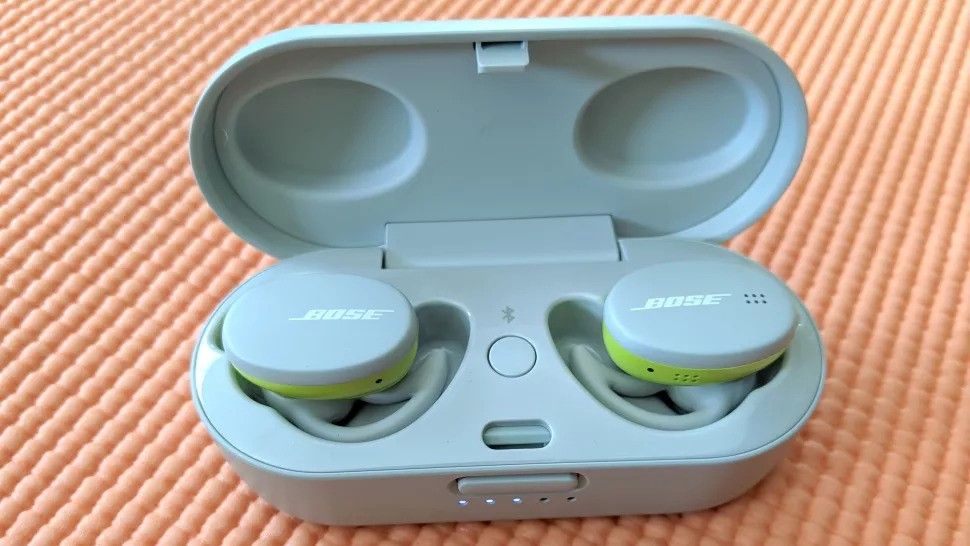 Bose's latest release is a sportier version of the popular QuietComfort Earbuds, minus the listening modes and massive design. They are lighter and smaller than their noise-cancelling sibling, come with water-resistant protection (IPX4), and have a variety of tips bundled to accommodate different ear shapes. The low end has been toned down from the SoundSport Free, which can be a positive or negative, depending on your sonic preference. However, music lovers will appreciate the punchy bass and nice detail these buds deliver. Connectivity is also a highlight with Bluetooth 5.1 at the forefront; pairing is seamless, and wireless range is higher than advertised (est. 40 feet).
Fitness fanatics looking to use the Sport Earbuds daily will need to keep their eyes on the battery levels since the buds and charging case do not hold the longest playtimes. There aren't many features to work with in the Bose Connect app either.
Read our full Bose Sport Earbuds review.
How to choose the best sport headphones for you
The best sport headphones offer some form of water or sweat-resistant protection. Some might say they can withstand water and sweat, and some are IP-certified. If you want your headphones to be protected, make sure you look for designs with at least an IPX4 (or higher) rating.
Still, waterproofing isn't everything. You'll also want to look at the design of the headphones and consider how you want to wear them while working out. They should not only be easy to wear, but also stay on your head without the need for constant readjustment. For earbuds, look at how many ear inserts and wings the pair comes with, to give you the best fit option. Some people may prefer over-ear or on-ear headphones because they tend to do a better job of blocking noise, but some prefer earbuds for their secure fit and lightweight portability.
For headphones with cables, make sure to check for an inline remote, which will let you easily control your music without pulling out your smartphone. Completely wireless fitness earbuds allow you to control your music with physical buttons or tap gestures on the earpiece rather than a remote. Some headphones are device-specific; make sure you get a pair that's fully compatible with Android and iOS.
If you're considering wireless sport headphones, make sure they have the endurance you need. Some people need headphones with only 6 to 8 hours of battery life to last through a week of workouts, while others might want a device with extended longevity to get through long runs, bike rides, and hikes.
How we test the best sport headphones
When creating our list of the best sport headphones, Tom's Guide tests every model to see how they stand up to vigorous workouts, evaluating both how securely they fit during exercises and how well they handle ambient sound (e.g. noise at the gym, oncoming traffic). Our reviewers also test every feature for app-enabled headphones, along with ease of setup.
During the testing phase, each pair of headphones is worn for 2 hours at a time throughout the course of a week. On occasion, we'll perform further testing when comparing top-rated and popular models for our Face-Off features.
To determine sound quality, our reviewer evaluates comfort and fit, ease of use, and audio. We test sound by listening to tracks across different music genres, including hip-hop, rock, jazz, classical, and pop. Volume, clarity, and fullness of sound are taken into consideration in our ratings.
Find out what we listen for during our testing process and how to get the best headphone sound for you.
Once testing is completed, we rate the best sport headphones based on our five-point system (1 = worst, 5 = best). Products that hit nearly every mark are awarded an Editor's Choice badge.
Contributions from: Alex Bracetti