With Galaxy Unpacked 2023 scheduled to take place later this month, you can bet there's plenty of discussion about what new wireless earbuds will be coming our way. Samsung continues to fight it out with Apple for the best wireless earbuds, and the lats year's Galaxy Buds 2 Pro flagship release are considered one of the best Apple AirPods alternatives money can buy.
Granted, they fall slightly short of the category-leading AirPods Pro 2 (check out our face-off analysis for the full breakdown). With the Galaxy Buds 3 rumored to launch this year, Samsung has another opportunity to dethrone their audio rival…if they don't blow it.
Now, let's be clear on a few things. The Galaxy Buds 3 have not been announced and no major leaks or patents have circulated online. Furthermore, reports say the product might not even debut at Samsung's Galaxy Unpacked 2023 event in July. With this in mind, though, here are my expert predictions and speculation about about what to expect.
Expectations are that the Galaxy Buds 3 will boast series staples such as active noise cancelation, AKG-tuned dynamic drivers, Samsung Galaxy Wearable app support, and a striking oval-shaped design. Proprietary technologies like 360 Audio and Bixby voice activation can be accounted for. New features and minor usability enhancements (e.g., motion detection, touch controls) could also be in the works.
However, Samsung must address a few issues and consider changes if their third-gen buds are to top Apple's best. Here are the seven ways the Galaxy Buds 3 can beat the AirPods Pro 2.
1. Optimize 360 Audio for music platforms and non-Samsung devices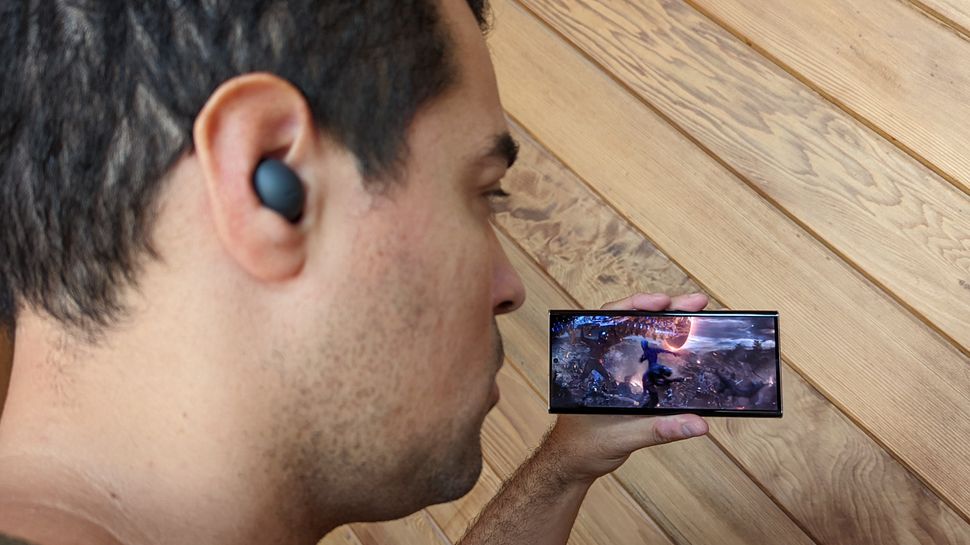 Google shocked everyone when releasing their own spatial audio format, which works with all headphones and earbuds paired to a Pixel 6, Pixel 6 Pro, Pixel 7, or Pixel 7 Pro smartphone. The feature isn't as compelling as Apple's Spatial Audio, but it gives sound a more natural presence when listening to live performances and podcasts. Samsung's 360 Audio is also superior. We just hate that it's exclusive to brand devices.
More ears need to experience Samsung's 360 Audio. Our proposal: engineer it for use on non-Samsung smartphones, but exclusive to the Galaxy Buds 3. The feature is compatible with apps that support Dolby Atmos, which Apple's format also supports, along with several Android devices.
If the Galaxy Buds 3's architecture makes this unachievable, Samsung can try optimizing 360 Audio for DSPs (Digital Streaming Platforms). Sony has already done this with their 360 Reality Audio format; iOS and Android users can enjoy the 3D sound technology on hi-res music streaming services (e.g., Deezer, Tidal) when using current Sony headphones or earbuds.
The Galaxy Buds 2 and Galaxy Buds 2 Pro crush the AirPods Pro 2 in audio performance, so with the Galaxy Buds 3 predicted to do the same, giving them 360 Audio optimization across multiple platforms would be a sonic flourish.
2. Ditch Bixby and go full-on Google Assistant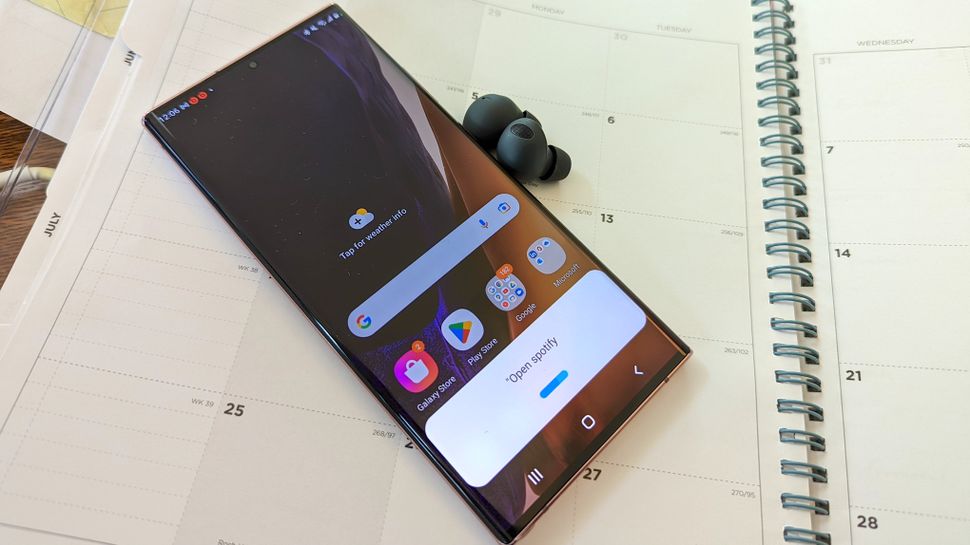 Samsung has a bad habit of pushing their technologies on users. First, it was their over-bloated TouchWiz user interface on Galaxy smartphones. Then it was their voice-activated AI bot: Bixby. The feature has improved every new generation of Galaxy devices. However, most Android users prefer Google Assistant as their voice command operator. Not to mention Google's alternative is smarter and supports more smart devices and platforms.
There's nothing wrong with leaving Bixby as an option, though we speak for most Android users when saying Samsung should make Google Assistant the Galaxy Buds 3's primary voice assistant right out of the box. The technology powering Bixby could be used for other functions.
3. Longer ANC playtime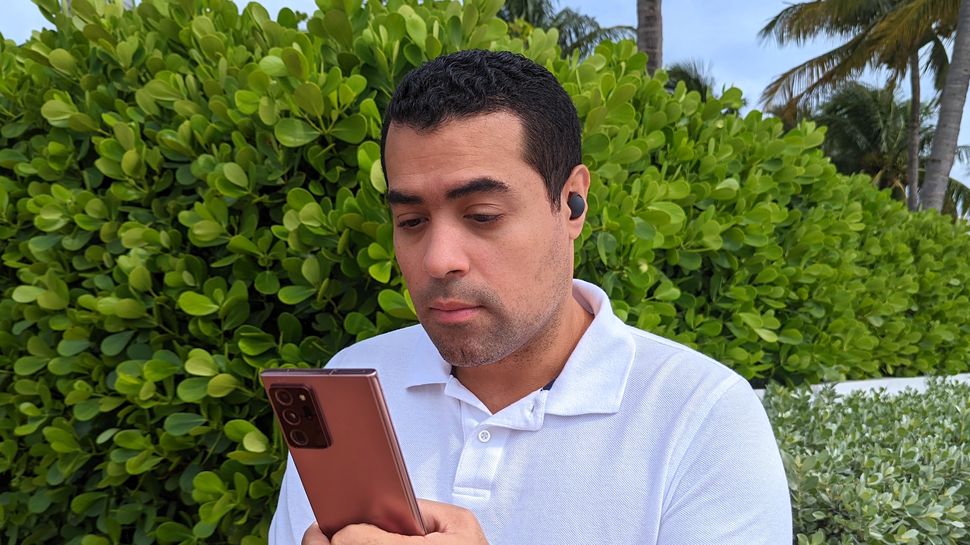 The Galaxy Buds 2 Pro are some of the best noise-canceling earbuds available, but their greatest weakness is battery life. A full charge only gets you 5 hours of ANC use, which is an hour shorter than the AirPods Pro 2. Bear in mind that high-end features like 360 Audio and Bixby drop playtimes by 1.5 hours. The wireless charging case comes in clutch for an additional 29 hours, depending how you use the buds. Samsung's quick charging technology is also spot-on, generating 1 hour of use in 5 minutes and up to 2.5 hours in 10 minutes.
If the Galaxy Buds 3 can hold a longer charge with ANC on, perhaps up to 8 hours like the Sony WF-1000XM4, that would be a huge selling point over Apple's top-selling buds.
4. Deliver true 24-bit Hi-Fi Sound
Some experts and publications have called out Samsung's 24-bit Hi-Fi Sound for being gimmicky and misleading. Whether true or untrue, there's no harm in the company refining their SSC (Samsung Scalable Seamless Codec) HiFi technology. The Galaxy Buds 3 are the ideal product to relaunch this feature.
Currently, the codec supports 24-bit/48kHz audio at a data rate of 584kbs, delivering a little more information than aptX HD (24-bit/48kHz at 576kbps), but less than LDAC (24-bit/96kHz at 990kbps). In addition, the feature only works when using compatible Galaxy Buds with Galaxy devices running One UI 4.0 or higher. Using any other smartphone drops the audio stream down to 16-bit.
If Samsung can convincingly prove that their codec is legit and more powerful than ALAC (Apple Lossless Audio Codec), which only the AirPods Max support, they'll win over true audiophiles looking to make the switch from iOS to Android.
5. Have the Galaxy Buds 3's collaboration accessories ready at launch
Why does Samsung wait several months after a product launch to release their collaboration accessories? It makes no sense. Nonetheless, the company remains active with partnerships and continues to put out cool-looking cases for the Galaxy Buds 2 Pro. The Poké Ball cover and all-new Pokémon-shaped cases are fun grabs for Pokémon fanatics. Even more attractive are the limited-edition cases from the MSFTSrep Eco-conscious Accessories Collection as part of a collaboration with Jaden Smith.
We don't recall if, or when, Samsung made collab accessories available during a Galaxy Buds launch. If so, they've done a poor job marketing them.
6. Promote signature features even more
The Galaxy Buds lineup has some of the most creative features in the category, beginning with PowerShare, which lets you recharge Galaxy Buds wirelessly by laying their case on the back of a compatible Galaxy smartphone. Another is Accessibility for adjusting sound and noise cancellation on each bud to your hearing preferences. Then there's Dolby Atmos support, one of several features that improve the sound on your Samsung Galaxy phone and works with newer Galaxy Buds models. Even experimental features like Neck Stretch, which informs users when they're practicing poor listening posture, deserve more attention.
We're not suggesting Samsung allocate most of their budget to create Galaxy Buds 3 commercials highlighting these features, but some social media content and a Marvel TV spot would help draw interest.
7. Package the Galaxy Buds 3 for free with current Galaxy smartphones
If you're spending up to a $1k on a smartphone, they could at least throw in some high-performance buds. Apple, Google, and OnePlus have never given out their latest buds for free with the purchase of a current smartphone. Samsung should.
Why? Not every Galaxy smartphone user owns Galaxy Buds. The goal is to put the Galaxy Buds 3 in as many brand loyalists' hands as possible. Samsung already has a track record of discounting their latest models just a few weeks after release and several times throughout the year; the Galaxy Buds 2 currently go for as low as $68 on Amazon. That tells us the multi-billion-dollar conglomerate isn't too worried about sales.
There's more value in giving the Galaxy Buds 3 away, especially if they're under $200 and presumably discounted a few months later.
More from Tom's Guide