Pixel 6 Pro: Specs
Price: Starting at $899
Android version: 12
Display: 6.71-inch OLED (3120 x 1440)
Refresh rate: 10-120Hz
CPU: Tensor
RAM: 12GB
Storage: 128GB, 256GB, 512GB
Rear cameras: 50MP (f/1.85) main, 12MP (f/2.2) ultrawide, 48MP (f/3.5) telephoto with 4x optical zoom
Front camera: 11MP (f/2.2)
Video: Up to 4K 60 fps (HDRnet)
Battery: 5,000 mAh
Battery life (hrs:min): 7:49 (Adaptive) / 7:55 (60Hz)
Charging: 23W wired (charger not included), 23W wireless (Pixel Stand), 12W Qi
Size: 6.5 x 3.0 x 0.4 inches
Weight: 7.4 ounces
Colors: Stormy Black, Cloudy White, Sorta Sunny
You get a lot with the Pixel 6 Pro. For $899, you get a large 120Hz display, triple rear cameras and a new Tensor chipset, which together make it the bargain rival of phones that cost hundreds more.
The one weakness with this new Pixel is its battery life, and to a lesser extent its fingerprint sensor which has proven temperamental at times. But if you want to make use of all of Google's ingenious software features like on-device translation or its Magic Eraser photo editor, then these are worthwhile sacrifices.
If you don't need a 120Hz display or telephoto zoom, be sure to check out our Google Pixel 6 review. The smaller phone is more affordable with a starting price of $599, but it still has the same Tensor chip and upgraded main camera sensor.
But if you prefer a larger display and want one of the best phones for the money period, the Pixel 6 Pro is a winner. As you'll see in this full Pixel 6 Pro review, this flagship deserves to be considered right alongside the best from Apple and Samsung.
Pixel 6 Pro review: Price and release date
Google has kept the Pixel 6 Pro's cost below those of fellow flagship handsets. Starting at $899 for the 128GB model, the Pixel 6 Pro packs in a lot of hardware value on top of Google's excellent software design and support. In fact, we think pricing is one of the key areas where the Google Pixels beat the iPhone and Galaxy in 2021.
Announced October 19, the Pixel 6 Pro is available from the Google Store or Google Fi, plus AT&T, T-Mobile, Verizon and Xfinity Mobile. Beware that some of the carrier prices come out higher than Google's MSRP, which appears to be related to 5G capabilities (some Pixel 6 SKUs don't have mmWave 5G, for example).
With the Pixel 6 Pro comes the optional Pixel Pass, which starts at $45 per month. This all-in-one program gives you a Pixel upgrade every two years, device protection, a 200GB Google One cloud subscription, YouTube Premium (including YouTube Music Premium), and Google Play Pass. On paper, it's quite the deal.
Check out the best Google Pixel 6 deals right now to get the best discounts. The phones are proving to be very difficult to get a hold due to high demand, but we have a breakdown on where to buy the Pixel 6 Pro.
If you decide to pick up the Pixel 6 Pro, be sure to protect it with one of the best Google Pixel 6 Pro cases. Our Pixel 6 starter guide can help you setup the phone and explore its many features.
Pixel 6 Pro review: Design
The biggest thing about the Pixel 6 Pro at first glance is the fresh, new design. Gone is the spartan, function-over-form Pixel language that we've had since 2016. The Pixel 6 Pro is a beautiful device with a curved display, a glass back with three nice color options, and the camera bar that spans the width of the phone.
I'm of two minds about the camera bar. On the one hand, I like seeing Google try something new and unique in a sea of glass and metal slabs. On the other, I think it makes the Pixel 6 Pro look rather strange, for a lack of a better word. It feels awkward to me, especially since the whole thing juts out from the phone.
Overall, I really like the Pixel 6 Pro's feel and build quality. It's solid and has a nice heft without being too heavy. The phone is overall narrower than the iPhone 13 Pro Max I've been using. While the 6.7-inch display is still too big to use one-handed, I think the Pixel 6 Pro is more comfortable to hold than Apple's latest large phone. The curved back helps, too, versus Apple's squared off edges.
One thing I dislike about the hardware is the fingerprint sensor, and my colleague Roland Moore-Coyler agrees with me. No longer located on the back of the phone (which is where I prefer it to be), the Pixel 6 Pro sports an in-display fingerprint reader. Like the Galaxy S21 or OnePlus 9 Pro, it's fine, but I've noticed that it's slower than the competition and it's very picky about where you place your finger.
Whereas I think the OnePlus 9 Pro or Galaxy S21 are more forgiving, the Pixel 6 Pro seems to have a smaller reader area. Google is reportedly working on a fix for the Pixel 6 range's fingerprint problems, so we'll see if that improves matters. In fact, it may have just arrived in the Android 13 beta.
We may also see Face Unlock, a rumored feature for the Pixel 6 series, arrive later via an update, for an alternative to fingerprint scanning. A recent rumor has tipped that feature to come to the Pixel 6 Pro very soon.
One thing to note, Google has partnered with iFixit to help make repairs for the Pixel 6 Pro and older Pixel phones a lot easier.
Pixel 6 Pro review: Display
The Pixel 6 Pro's display holds well against others for color saturation and color accuracy, but it falls behind on brightness. It features a dynamic 120Hz refresh rate, meaning it can go all the way down to 10Hz to save on battery, but ramp up to 120Hz for content where it makes sense.
Here's how the Pixel 6 Pro compares to its Galaxy S21 Ultra and iPhone 13 Pro Max rivals.
| | | | |
| --- | --- | --- | --- |
| | Pixel 6 Pro | iPhone 13 Pro Max | Galaxy S21 Ultra |
| sRGB (%) | 104 | 110 | 111 |
| DCI-P3 (%) | 74 | 77 | 82 |
| Delta-E | 0.3 | 0.21 | 0.35 |
| Peak brightness (nits) | 842 | 1038 | 821 |
| Max with adaptive brightness disabled (nits) | 495 | 837 | 380 |
As you can see, the Pixel 6 Pro holds up very well in comparison to the iPhone 13 Pro Max and Galaxy S21 Ultra, even getting brighter than the latter. All three phones are pretty equal when it comes to color saturation, even if the iPhone 13 Pro Max has quite a lead on the Delta-E color accuracy score (where 0 is perfect).
Where I think the Pixel 6 Pro's display falters a bit is on brightness. While it can get decently bright outside, it's not nearly as visible as the iPhone 13 Pro Max's ludicrously bright screen. Inside, the iPhone once again inches ahead with a higher peak brightness with adaptive brightness disabled. The Pixel 6 Pro doesn't struggle outdoors as much as previous Pixels have, but it's still a ways off from the iPhone 13 Pro Max.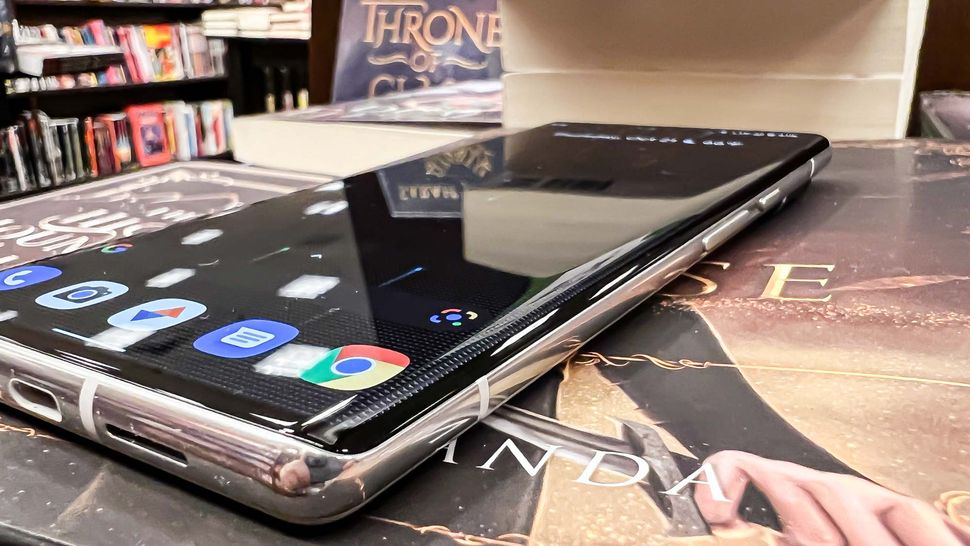 In practice, the display is excellent for playing games like Genshin Impact or the grim Back 4 Blood or The Ascent on Xbox Game Pass. Watching movies and videos is also a great experience, with enough saturation to make scenes like the harsh orange tones in Blade Runner 2049 absolutely pop. This is certainly the best display I've ever seen on a Pixel. Even though the Pixel 5's or Pixel 5a's screens weren't bad, the Pixel 6 Pro is certainly leaps and bounds better. The Pixel 6 also benefits from specially optimized games which make use of its Game Dashboard feature to let you prioritize battery efficiency or graphical output.
Pixel 6 Pro review: Cameras
Now we've come to the thing that defines a Pixel: the cameras. Google pioneered what was possible with computational photography and although other phone makers have since caught up, Pixels regularly feature on our list of the best camera phones. This year, the Pixel 6 Pro ups the ante.
Google upgraded the hardware to complement the improved software algorithms and Tensor strengths. The main sensor is now 50MP, letting in 150% more light according to Google. The 12MP ultrawide camera has a 114-degree field of view and the 48MP telephoto sports a 4x optical zoom thanks to its folded optics. Overall, the Pixel 6 Pro can go up to a 20x digital zoom, with the AI-powered Super Res Zoom to help clean up the final images.
Among the new AI features powered by the Tensor chip, the highlight is Magic Eraser. This is an incredible feat of engineering, letting you effectively remove unwanted items from the background of your photos. It's obviously not perfect, but the Pixel 6 Pro will automatically suggest things to remove. Google says it works best on beaches and at parks.
Without further ado, here's how the Pixel 6 Pro stacks up to the likes of the iPhone 13 Pro Max, the current king of our best camera phones list. (For more on how the two phones compare, read our full Google Pixel 6 Pro vs. iPhone 13 Pro Max comparison.)
In this photo of the pumpkins, the differences between the two photos is slight, but you can see that the iPhone 13 Pro Max's picture looks a tad more saturated. You can see this in the scarecrow's shirt and background in those blues and reds, plus the red building in the back. The Pixel 6 Pro's image almost looks washed out in comparison, but this comes down to differences in post-processing. I personally prefer the iPhone's picture here.
Heading indoors to this produce stand, the Pixel's shot is brighter and compensates better for the harsh lighting above. The iPhone warmed things up a bit too much in response to the cool lighting, and the image is overall dimmer than the Pixel's. I think Google's phone wins here.
In this ultrawide landscape shot, the Pixel has a clear advantage when it comes to brightness. The scene looks more well-lit thanks to the sun off to the left. That said, the iPhone captures more of the landscape due to its wider field of view. The greenish tones to the water look a bit better in the Pixel's image, but this is, as we've seen thus far, a very close race.
In these portraits of Mark Spoonauer, both phones took different approaches to the final images. The Pixel zoomed out a bit while the iPhone brought things in a little closer to focus on Mark's face. Both phones had to compensate for the direct sunlight on the subject and both did very well, even if the Pixel compensated better in my opinion. The blur radii are very artistic, too. I think either portrait is great, but I prefer the color tones in the Pixel's image.
This comparison between the two phones' night modes certainly surprised me. Right away, the Pixel's picture using Night Sight is brighter. The plant on the left is fully visible, as are the pumpkins and flowers in the foreground. The shadows remain deep, but they don't overpower anything else in the photo, unlike the iPhone's shot. That one is very dark, with the pink flowers on the left almost invisible.
The two selfies are quite different. The Pixel's image has softer colors, but sharp focus on my face. It does make my hair look a bit darker than it actually is. Meanwhile, the iPhone's selfie is brighter, but my face looks a bit too smooth. The colors look off, though, with an overall yellow-green tinge to the final image — the Pixel's colors are more natural.
For zoom comparisons, we brought out the Galaxy S21 Ultra. Samsung went all out with zoom this year on its best phone. It can go all up the way up to 100x and features Zoom Lock, which uses AI to help keep your photos steady. The Pixel 6 Pro tops out at 20x, but sports Super Res Zoom. I decided to compare the Pixel's 20x to the Galaxy S21 Ultra's 20x.
Despite the blurred out license plate in the S21 Ultra's photo, both images look similar until you really look at the background. The Pixel's picture is a bit cleaner, while Samsung's seems a tad blurry on that purple SUV. But all of the signage in either image is clearly legible, including the chimney sweep and Help Wanted ones. Again, I think the Pixel's image is cleaner than the Galaxy S21 Ultra's, but it's a very close race. Samsung obviously has the clear advantage when it comes to max zoom, however.
Motion Mode, which includes Action Pan and Long Exposure, is great for those long exposure shots to create artistic photos that perfectly express movement. Action Pan focuses on a moving subject and blurs the background, while Long Exposure adds blur to moving objects within the scene. You can see the former above, with Action Pan on and off as this blue SUV drives by.
Similarly, here's Long Exposure on and off. It's a pretty cool and artistic effect, as you can see in this photo of a running fountain.
Finally, I included a sample from the Pixel 6 Pro's astrophotography mode, grabbing a picture of the beautiful moon, and the ultrawide selfie cam. Both examples are in the gallery above.
Pixel 6 Pro review: Video
Video has also seen a boost thanks to Tensor. You can record HDR live in 4K, offering vivid and punchy videos — 4K video is also available on the front-facing camera. Selfie recordings get sound improvements, too, with Speech Enhancement. Google says the Pixel 6 Pro will better filter out background noise to make your voice come through clearly.
Pixels have always taken excellent photos, but have historically struggled with video. That's changed this year, though I'm not sure it's as good as the iPhone 13 Pro Max. There's certainly no Cinematic mode on the Pixel 6 Pro, but that isn't really a bad thing.
Pixel 6 Pro review: Performance
We knew the Pixel 6 Pro's cameras would be good, but driving that excellence is Tensor, Google Silicon's first-generation chip. It's built for AI and machine learning (ML) and you can see that evident in the computational photography. But it also lends itself to on-device speech recognition and translation and other AI-powered features like Live Transcribe and Live Translate.
Google flat out said that benchmarks alone don't tell Tensor's whole story, but we nonetheless have to look to them to draw comparisons to other devices like the Galaxy S21 Ultra and iPhone 13 Pro Max. Here's how the Pixel 6 Pro, with its 12GB of RAM, stacks up to its competition.
| | | | |
| --- | --- | --- | --- |
| | Pixel 6 Pro | iPhone 13 Pro Max | Galaxy S21 Ultra |
| Geekbench 5 (single / multicore) | 1027 / 2760 | 1720 / 4549 | 1123 / 3440 |
| Geekbench ML TensorFlow Lite (CPU / GPU / NPU) | 300 / 1376 / 1745 | 915 / 1587 / 2663 | Not tested |
| Adobe Premiere Rush (Mins:Secs) | 0:48 | 0:25 | 1:03 |
| 3DMark Wild Life Unlimited (Score / FPS) | 6682 / 40 | 11,418 / 68 | 5739 / 34 |
| 3DMark Wild Life Extreme (Score / FPS) | 1832 / 11 | 3075 / 18 | Not tested |
Overall, for a first-generation product, Tensor doesn't do too bad. Apple's A15 Bionic is still clearly superior and Google Silicon has a long way to go to catch up. But in most of the above tests, Tensor holds its own against the Snapdragon 888 (and its Adreno 660 GPU) in the Galaxy S21 Ultra.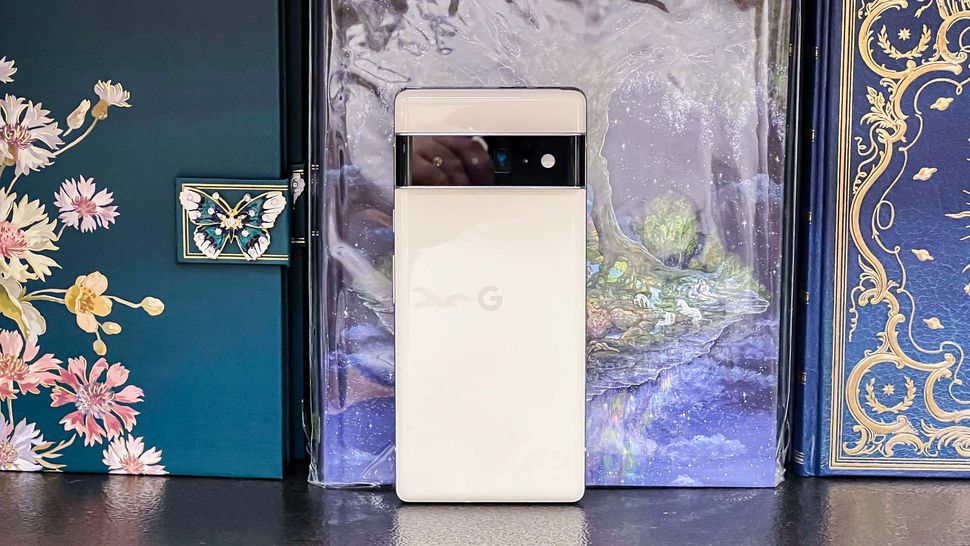 Of course, you can see that Tensor performed the Adobe Premiere Rush test — where a phone transcodes a 4K video to 1080p — faster than the Galaxy S21 Ultra. It's still slower than the iPhone 13 Pro Max, but it's certainly one of the best Android phones in this particular test. And surprisingly enough, the Pixel 6 Pro outperformed the Galaxy S21 Ultra in the 3DMark Wild Life Unlimited gaming benchmark, netting six more frames per second than Samsung's phone.
We started running the Geekbench ML TensorFlow Lite tests after the S21 Ultra came out, but Tensor is pretty neck and neck with other Snapdragon 888 devices that have gone through those tests. For a chip designed specifically for AI/ML, I expected to see Tensor step really far ahead of the Snapdragon 888 or keep up with the A15 Bionic. That said, no one expected this first go to be perfect.
As for 5G, the Pixel 6 Pro uses an older Samsung 5123 modem. This piece of hardware is more equivalent to the Qualcomm X55 modem from 2020 that we saw in the Galaxy S20 and iPhone 12 models. Granted, few US carriers take full advantage of the new X60 modem, but there are efficiency gains over the X55 and Samsung 5123. In practice, this leads to 5G on the Pixel 6 Pro (and the Pixel 6) draining more battery than it probably ought to.
Some better news for Pixel 6 Pro owners: the phone is now certified to work with Verizon's C-Band 5G network. C-Band 5G delivers faster speeds with better reach, so that's going to improve the life of Verizon customers who own a Pixel 6 Pro.
To see how the Pixel 6 Pro stacks up with other phones, see our dedicated Pixel 6 benchmarks page.
Pixel 6 Pro review: Battery life and charging
The Pixel 6 Pro packs the biggest battery we've ever seen in a Pixel, clocking in at a huge 5,000 mAh. That's the same size as the Galaxy S21 Ultra and 500 mAh bigger than the OnePlus 9 Pro. We don't know the exact size of the iPhone 13 Pro Max's battery in milliamp-hours, but you can't draw direct comparisons between Android and iPhone batteries anyway.
We do know that all of the three above-mentioned phones last longer than 10 hours in the Tom's Guide battery life test. This is where we set a phone to 150 nits of brightness and task it to endlessly reload web pages on a cellular connection until it kicks the bucket.
Here's how the Pixel 6 Pro fared against the iPhone 13 Pro Max and Galaxy S21 Ultra.
| | | | |
| --- | --- | --- | --- |
| | Pixel 6 Pro (Adaptive / 60Hz) | iPhone 13 Pro Max | Galaxy S21 Ultra (Adaptive / 60Hz) |
| Battery life (Hrs:Mins) | 7:49 / 7:55 | 12:16 | 10:07 / 11:25 |
| Recharge percentage (15 mins) | 20 | 19 | 31 |
| Recharge percentage (30 mins) | 40 | 40 | 56 |
I am, in a word, flabbergasted. The Pixel 6 Pro's incredibly poor battery life result gives me significant pause. A phone with a 5,000 mAh battery should not provide something this bad. Even considering that Tensor is a first-generation product (with an older 5G modem), I expected far, far better.
To see how the Pixel 6 Pro compares with other flagship phones on endurance, see our Pixel 6 battery life results page.
Anecdotally, I don't think the Pixel 6 Pro's battery life is that bad. I took the phone out to the National Arboretum in Washington, D.C. for a full day of photography and navigating public transit, then spent the evening getting product photos and playing some Xbox Game Pass at 100% brightness. I ended the day in the 35% battery range, which isn't awful considering how hard I pushed the phone. In the time since, I've regularly finished the day with more than enough life left to keep the battery anxiety away.
The Pixel 6 Pro was expected to get a charging upgrade over previous Pixels. Before, Google limited things to 18W, which was just way too slow. While it was suggested that the Pixel 6 Pro would offer 30W speeds, afforded by a new charging brick, it was later discovered this isn't the case.
Google has publicly admitted that the Pixel 6 Pro has a maximum power draw of 23W, which is only a minor upgrade over the Pixel 5. It's also the same speeds you'd get from the new Pixel Stand. However it's significantly more than the 12W speeds you can get from a standard Qi charger.
Honestly it's not a great look, and Google should have known better.
Pixel 6 Pro review: Software and special features
The Pixel 6 Pro debuts with Android 12, which arrived for other supported Pixels on October 19. Although you get the same OS-level features on any Pixel from the Pixel 3/3 XL and above, the Pixel 6 Pro is where Android 12 shines, especially with the new Material You design language and theming system.
Rumors leading up to the Pixel 6 Pro suggested that we'd see longer support with the Pixel 6 series. While that's true in some respect — the phone will receive five years of security patches — Google has only committed to three years of Android updates at time of writing. Considering that the company now owns the silicon powering the Pixel 6 Pro, I find this to be in really bad taste. I expected platform updates rivaling that of Apple.
A full Android 12 review is outside the scope of this Pixel 6 Pro review. However, there are several Pixel 6-specific features that Google highlighted in its keynote. The company is touting the security and privacy aspects of the Pixel 6 Pro, with many of those powered by Tensor and its security core, which includes the new Titan M2 security chip.
Google Assistant is getting a lot smarter and more helpful with the Pixel 6 Pro. For instance, when you're voice typing, you can insert emojis using your voice and issue commands like "Clear," "Stop," and "Send." I've never been big on voice texting, but the accuracy and convenience on the Pixel 6 Pro is unmatched right now. You might even consider me a convert.
The Live Translate feature lets you just point the camera at a sign in a foreign language and see it translated. Or you can tell Assistant to be your interpreter and it will translate what's said in real time. Google showed this off in an interview with Marie Kondo.
Google continues to lead the way on making phone calls more convenient. Not only is Call Screen still here — where you can make callers announce themselves before you pick up the phone — but you can now get wait time estimates and call menu transcriptions for those pesky options when you dial a business. Assistant is the perfect phone call companion now.
Google Assistant on the Pixel 6 Pro also supports new quick phrases for things like "Stop" for an alarm or timer and "Decline" when getting incoming calls. And At a Glance can show you things on the home screen when you need it, such as your plane ticket, appointments, commute times and more.
Since the Pixel 6 Pro's release, Google has put out a few Feature Drops. Though not limited to the Pixel 6 series, the latest Feature Drop landed in June with little useful things like easily adding your vaccination card to your phone.
Pixel 6 Pro review: Problems and updates
As you've just read, I really like the Pixel 6 Pro. It's a great phone that does a lot of things right, but it's still a Google device. That means that there are quality control issues. Pixel fans tend to be some of the most vocal Android users, so the level of reports might be skewed due to how often those people participate in discussion forums like Reddit.
That said, the Pixel 6 problems certainly deserve note and you can read about what we know so far. The latest issue impacts the ability of some Pixel 6 users in Europe to connect to cellular networks; Google says it's investigating the problem. It wouldn't be a Google phone launch without a host of issues, so at least things stay consistent this year.
The latest February update has also fixed a few issues. Namely, these problems were with the Bluetooth connections to audio devices, the keyboard covering up the input area and the camera app sometimes causing crashes.
Another consistency, albeit a much more positive one, is Google's addition of extra features to its Pixel phones after launch. These "feature drops" add more than just the basic Android updates do, and come around four times a year. However we've already had some updates outside of that to introduce a new Adaptive Sound setting for the phone's speakers and the reintroduction of the Google Fit app's heart and breathing rate tracking seen on the last generation of Pixels.
Pixel 6 Pro review: Verdict
With an incredible camera array and the promise that Tensor provides, the Pixel 6 Pro is certainly a good choice for Android enthusiasts. It has enough power for any task and it is a wonderful camera phone. The best part is the price. At $899, the Pixel 6 Pro is more affordable than the iPhone 13 Pro Max and Galaxy S21 Ultra and just as capable in most areas.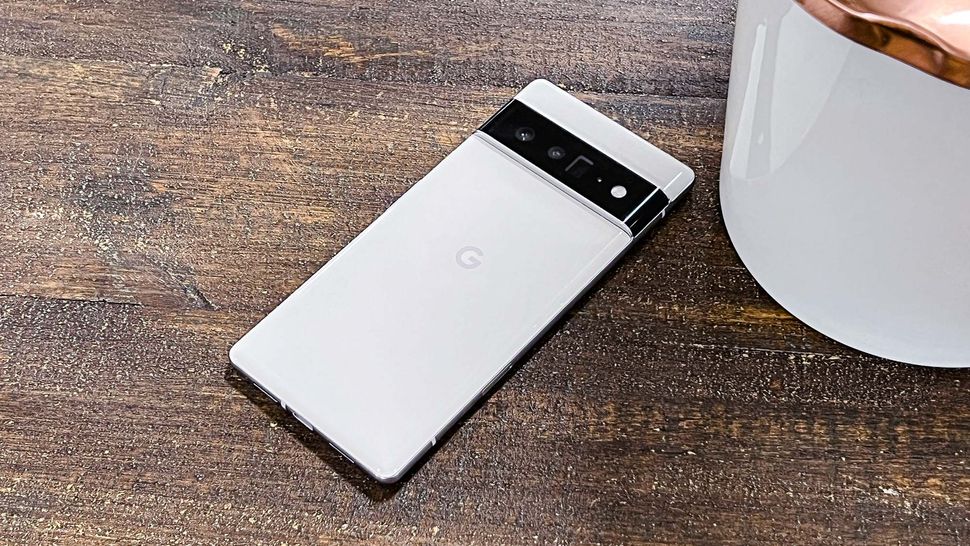 In fact, the Pixel 6 Pro is compelling enough to convince me to switch back to Android from the iPhone 13 Pro Max I've been using. I like the curved display, I love the cameras, and all of the convenient Pixel features that I've come to adore over the years have gotten even better — Call Screen alone is enough for me to recommend a Pixel to anyone.
From my own experience with the phone, I can easily recommend the Pixel 6 Pro to anyone who's looking for the best Android camera experience. Even if there are a number of bugs, like the newly uncovered automatic call rejection problem.
Platform-agnostics may still want to look at the iPhone 13 Pro or iPhone 13 Pro Max, both of which are more powerful than the Pixel 6 Pro. Android fans may wish to check out the OnePlus 10 Pro or the Galaxy S22 Plus and Galaxy S22 Ultra as well. But when push comes to shove, Google's new top-tier phone offers everything you could want in a handset without breaking the bank.
But what will Google have for us in 2022? Read about the Google Pixel 7 here. Also, take a peek into the further future with what we know so far about the Google Pixel Tablet.