The best Apple AirPods alternatives can provide what's great about the Apple AirPods and AirPods Pro — from high sound quality to a comfortable fit and extensive features — often at a more affordable price point. Or just in a more Android-friendly fashion; the AirPods family is designed for iOS, so the wireless earbuds on this list generally don't lock certain capabilities to certain mobile platforms.
We've also pulled together the best fake AirPods, though unlike those, the buds we've chosen here aren't simply trying to borrow the AirPods' styling. They do their own thing, and are all the better for it. So, unless you want to wait for the AirPods 3, read on to find out our picks of the best Apple AirPods alternatives.
What are the best Apple AirPods alternatives?
We've picked the Jabra Elite Active 75t as the best Apple AirPods alternative, in part because it's the king of wireless earbuds in general. For not much more than the cheapest AirPods package, you get a pair of buds that sounds even better, is comfortable with sporty use as well as casual listening, and lasts longer between battery charges. You even get active noise cancellation (ANC), something the current-gen AirPods lack.
In second is the Cambridge Audio Melomania 1 Plus. This doesn't have ANC, but comes in at a lower price than the AirPods despite delivering higher sound quality and an impressive array of features.
You can make an even bigger saving with the Amazon Echo Buds 2, which occupies the third spot. This affordable pair of buds has some of the best digital assistant integration we've tried, and with ANC, it matches a key AirPods Pro feature at less than half the MSRP.
See all of the best AirPods alternatives below.
The best Apple AirPods alternatives right now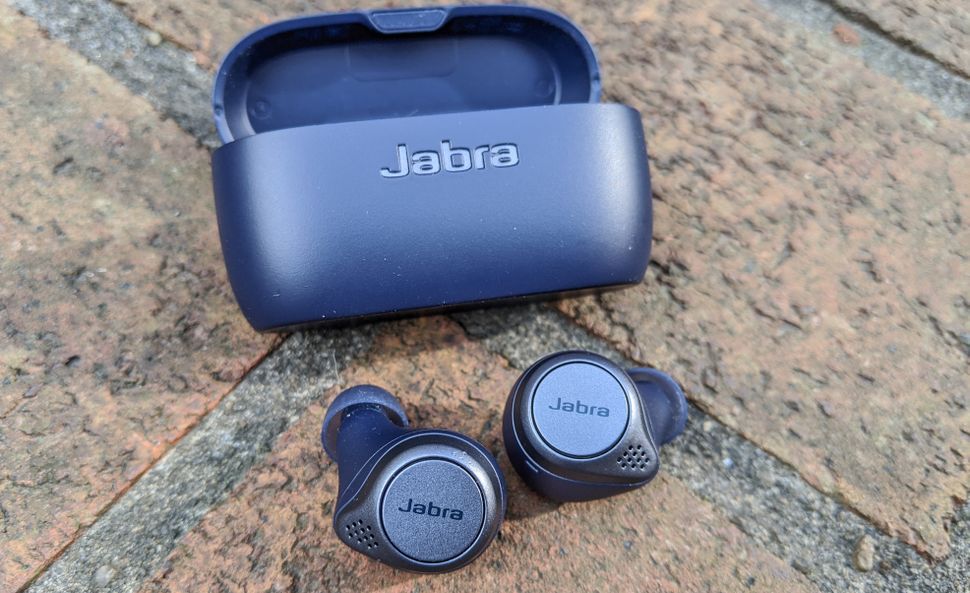 In addition to being one of the best wireless earbuds and best running headphones, the Jabra Elite Active 75t offers an outstanding do-it-all alternative to those want Apple quality without the AirPods' limitations.
Impeccable sound quality, effective noise cancellation, a comfy and customizable fit, IP57 waterproofing…on pretty much every metric, Jabra's effort leaves the AirPods in the dust. Best of all, it's not even that expensive. At the time of writing you can get a pair for $179, only $20 more than the basic AirPods and $20 less than the version with a wireless charging case.
Read our full Jabra Elite Active 75t review.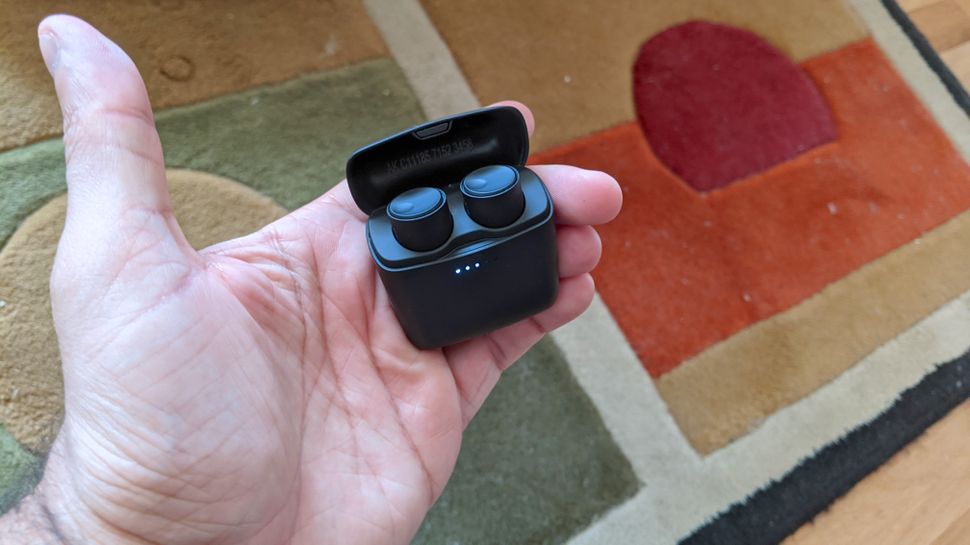 Often it's worth paying more than the AirPods cost in order to secure significantly better performance, but with the Cambridge Audio Melomania 1 Plus, that extra expenditure isn't necessary. For less than the most basic AirPods and charging case option, these wireless earbuds handily beat Apple's effort on sound quality and battery life alike.
It helps that Cambridge Audio has included a High Performance mode that engages the same hi-fi grade amplification that the company uses in its acclaimed CX series of stereo amplifiers. But the Melomania 1 Plus sounds great even if you choose to save battery life with Low Power mode instead, and also unlike the AirPods, you get water resistance that meets the IPX5 standard.
Read our full Cambridge Audio Melomania 1 Plus review.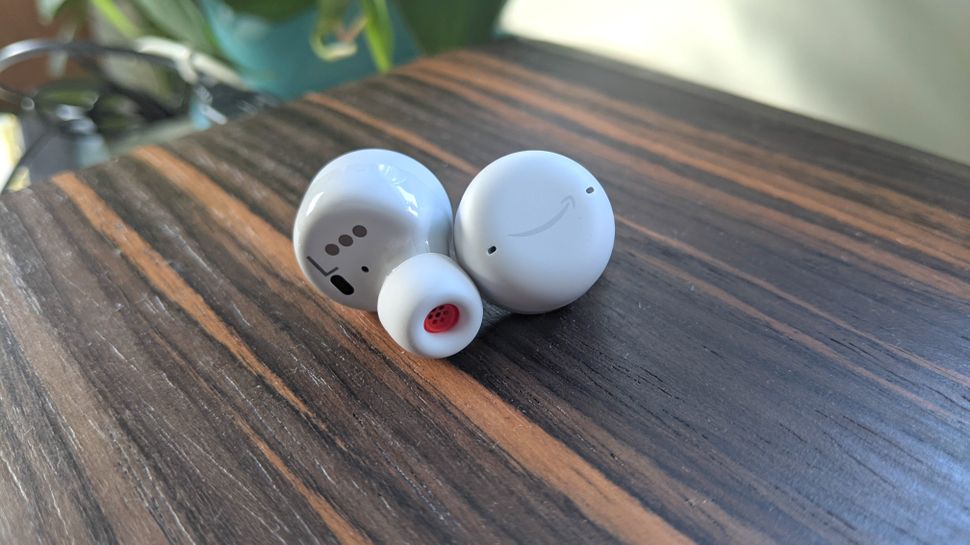 Even without the AirPods to compare it to, the Amazon Echo Buds 2 is a great-value set of buds. All for $119, or just $99 if you don't need a wireless charging case, you get surprisingly competent noise cancellation, an adjustable ambient listening mode, good overall sound quality and IPX4 water resistance. That's enough to see off rain, or sweat at the gym.
The Echo Buds 2 also plays extremely nicely with its digital assistant, Siri. By simply calling it by name you can give totally hands-free commands, with remarkably high voice recognition accuracy. The AirPods have a similar "Hey Siri" feature, but this is just as good, if not better.
Read our full Amazon Echo Buds 2 review.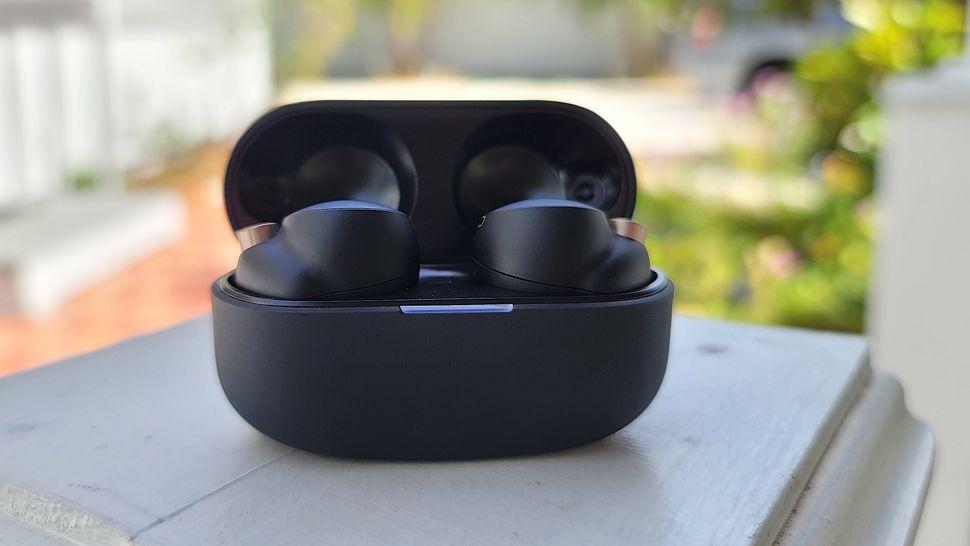 The WF-1000XM4 comes in at quite a bit more expensive than the AirPods Pro, which doesn't usually bode well for an alternative. But sometimes it's worth paying to get more, and Sony certainly hasn't been sparing in upgrading the old WF-1000XM3 formula.
As a result, sound quality and ANC effectiveness are among the best in their class — on par with or better than the AirPods Pro, to our ears — while the addition of IPX4 waterproofing makes this pair just as durable as Apple's premier earbuds. Battery life is a clear win for the WF-1000XM4, with 7 to 8 hours of noise-cancelled playback available from every charge.
Read our full Sony WF-1000XM4 review.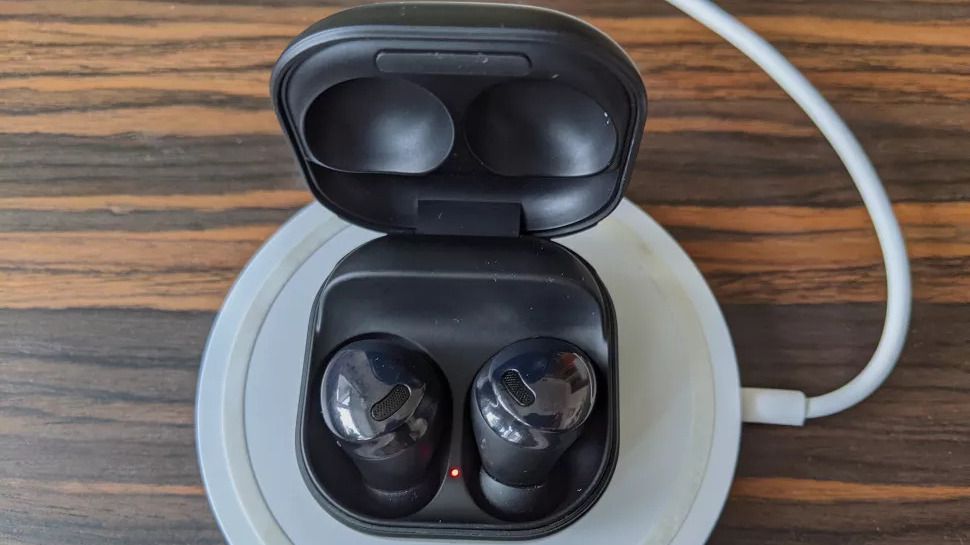 The Samsung Galaxy Buds Pro has enough in its toolbox to challenge the AirPods Pro, let alone the standard AirPods. A completely overhauled design and waterproofing is just the start: the Galaxy Buds Pro has ANC, can automatically activate ambient mode when it detects you speaking and even has its own equivalent of Apple's spatial audio tech.
Samsung's 360 Audio only works when it's paired to a Samsung Galaxy device running One UI 3.1, but there's still more than enough here to please owners of any Android handset. And at $199 — with some sales discounting it further — it's just within the AirPods' price range.
Read our full Samsung Galaxy Buds Pro review.
Affordable and comfortable, the Sennheiser CX True Wireless makes an excellent alternative to the standard AirPods. The replaceable eartips make it possible get a secure, personalized fit, and by lasting for nearly 9 hours in our playback testing, battery life proves a whole lot better than what Apple's buds can offer.
What's most impressive about this pair is that it's cheaper than the Sennheiser CX 400BT, but in many ways acts as an upgraded successor. There's a stronger bass response in music, the battery (again) lasts longer, it's more durable against water ingress and it even throws in a few extra features via the mobile app. It's not just a great AirPods alternative, it's a great pair of earbuds in general.
Read our full Sennheiser CX True Wireless review.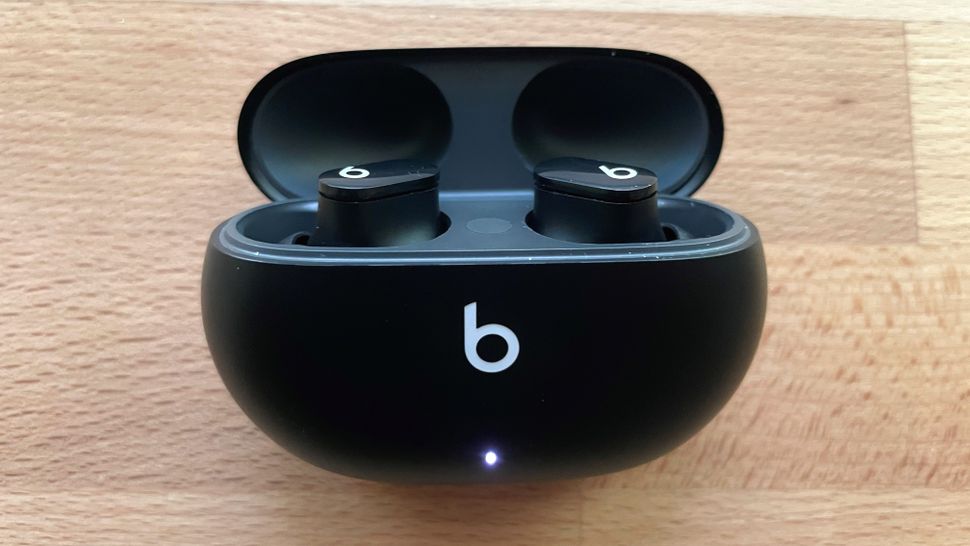 Much about the Beats Studio Buds would make you think that Apple, which owns Beats, had nothing to do with it. It plays nicely with Android as well as iOS, and despite having full ANC support, it's pretty cheap — in fact it undercuts the standard AirPods on MSRP terms, let alone the noise-cancelling AirPods Pro.
Still, who's complaining? With good features and high-quality sound, the Studio Buds is a pleasant surprise all round. And while it's a fitting AirPods alternative, it could still be a low-cost option for iOS fans: like the AirPods, it pairs quickly with Apple devices, and automatically enables spatial audio playback in Apple Music.
Read our full Beats Studio Buds review.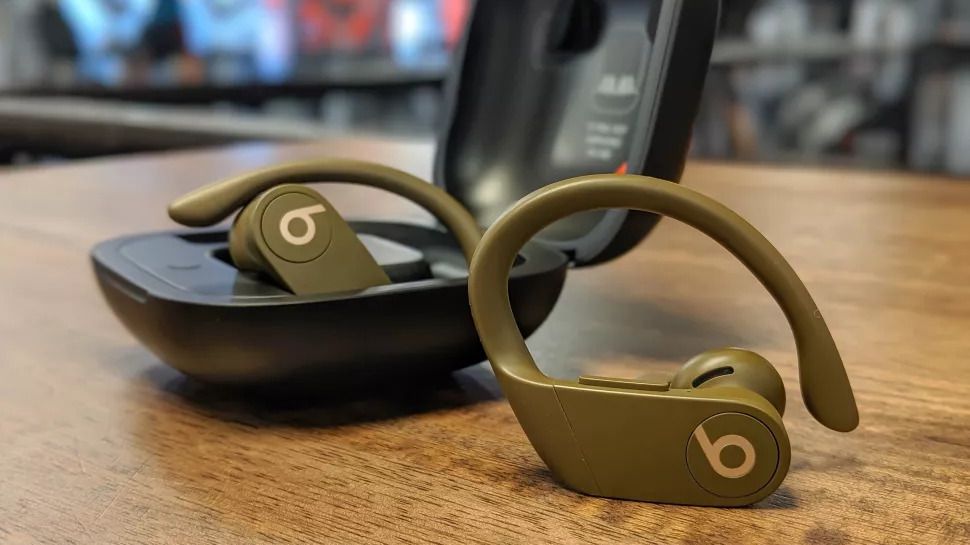 Compared to the Beats Studio Buds, the Powerbeats Pro has more in common with the AirPods than the rest of this list. In particular, it shares the same fast pairing feature that lets you instantly connect to and switch between iOS and Mac devices.
This means it also shares the limitation of only fulfilling its potential when paired with specific sources, though as a pair of dedicated sports headphones the Powerbeats Pro still has something to offer anyone wanting an AirPods alternative. The added water resistance and secure ear loops also make it an excellent choice for running and strenuous gym routines, so check it out if you regularly exercise.
Read our full Beats Powerbeats Pro review.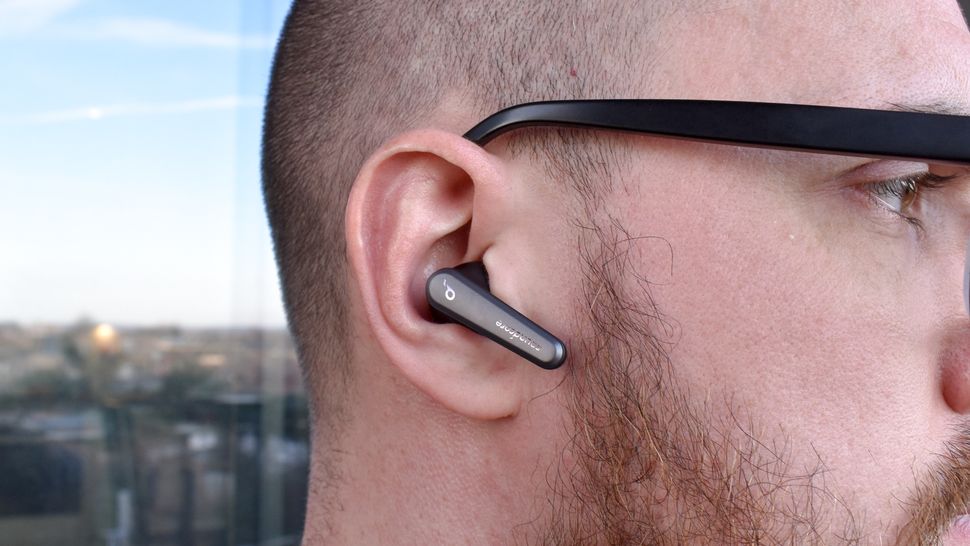 If someone tried remodelling the AirPods Pro for a business audience, the result would probably resemble the Soundcore Liberty Air 2 Pro. But even with the slightly conservative aesthetic, this is a great-value pair of buds.
If delivers ANC for less than the cheapest AirPods, and decently effective ANC at that. Pair it with the Soundcore and you can also make use of the clever HearID feature, which analyses how you hear different sound frequencies to create a personalized sound profile. In our testing, this improved sound quality considerably.
Read our full Anker Soundcore Liberty Air 2 Pro review.
If the TaoTronics SoundLiberty 53 looks familiar, that might be because it tops our best fake AirPods rankings. But while it was clearly intended to mimic the AirPods' styling, it does genuinely perform well for such a cheap set of buds.
Sound quality is better than you might think, and the charging case is impressively compact and portable. What's more, it can provide enough juice that the SoundLiberty 53 can potentially last up to 50 hours before both the buds and the case run dry. That's a fine showing by any standards, let alone though those of some sub-$50 earbuds.
The Marshall Mode II is the first and only in-ear model from Marshall's headphones division. It's an impressive debut, too, with the kind of powerful and exciting sound you'd expect from a company with decades as the biggest name in guitar amps.
Battery life is about equal with the AirPods, and though the inclusion of IPX5 water resistances gives these buds a sweatproofing advantage, it's not the toughest set of earbuds ever made. Still, each bud is feather-light and very comfortable, while call quality and connection integrity both stood up to our testing. All in all, the Mode II is a respectable pair of earbuds that also costs less than the AirPods.
Read our full Marshall Mode II review.
The world's smallest and lightest true wireless earbuds look nothing like the AirPods, but that's not a bad thing. If anything the tiny proportions of each bud give the whole package a cool, understated look and feel, as does the lovely metal charging case.
At $199, the A-3 is on the expensive side, but it's not all about being small. There are some useful smarts here, too: for instance, you can put either bud in either ear, and the headphones will automatically detect whether to assign the left or right audio channel to each. The accelerometer-aided touch controls also make it easier to control playback than a simple capacitive sensor.
Read our full Earin A-3 review.
How to choose the best Apple AirPods alternatives for you
If you're looking for a pair of AirPods alternatives, it's probably because you like something about Apple's buds but are being put off by other factors. Think about what those desirable qualities are — is it sound quality? The design? Features like spatial audio?
Once you've focused on what exactly it is you want from an AirPods alternative, you can start looking at the options above with more clarity. The Samsung Galaxy Buds, for instance, essentially copy Apple's spatial audio feature but for Galaxy phones. If it's simply styling you want, the TaoTronics SoundLiberty 53 is a pretty close match. As is the white model of the Anker Soundcore Liberty Air 2 Pro.
But it's not all about just aping Apple. Some qualities are universal across all wireless earbuds, like battery life. Consider how long and how often you'll want to wear your headphones for; if you're a regular traveller it can definitely be worth picking a pair with longer battery life, either per charge or in terms of how much the bundled charging case provides.
All wireless earbuds need to be comfortable as well; all of the pairs on this list are fine to wear for a couple of hours at least, though some cope better with extended use than others. You may also want waterproofing or sweat resistance, which comes in very handy if you're looking for earbuds to wear while exercising.
How we test Apple AirPods alternatives
As with any set of headphones, we put the best AirPods alternatives through their paces with a variety of tests. To judge sound quality, for example, we'll listen to a mix of musical genres, spanning hard rock to smooth jazz. These aren't brief, isolated tests either: we'll wear every pair for a few hours to see how comfortable they are over long periods.
Our extended usage approach also lets us see how close each pair of earbuds stands up to the manufacturer's battery life claims. Often they fall short, so we'll also let you know our experiences in each full review.
Similarly, we'll test voice call quality and any waterproofing claims using real-life conditions, and will report and inconsistencies.
We score all types of headphones using our five-point system, where 1 is the lowest and 5 is the highest. Those that perform with particular distinction, especially while offering good value, might earn an Editor's Choice badge.
PICKING THE BEST HEADPHONES AND EARBUDS STYLES