Best Apple AirPods Alternatives: Quick Menu
1. The quick list
2. Best overall
3. Best value
4. Best Beats
5. Best Samsung Galaxy
6. Best for fitness
7. Best for style
8. Best for Pixel phones
9. Best under $50
10. How to choose
11. How we test
The best Apple AirPods alternatives deliver high-quality sound and come with extensive features, yet often cost a good deal less. Apple's AirPods regularly rank among the best wireless earbuds overall, but with its family of models built around the company's iOS platform, some features can be locked out to Android users.
Our best alternative AirPods are Android-friendly so you get a full set of feature options for your device without compromise, and some have even greater control than you get from AirPods. We have assessed each of these winning earbuds for sound, comfort, and features. We test them in real-world scenarios with all kinds of media so you can rest assured that all the models here are the pick of the very best Apple AirPods Alternatives you can get. And with prices starting as low as $49, there really is something for everyone.
Read on to find out our pick of the best Apple AirPods alternatives available to buy right now.
Today's best deals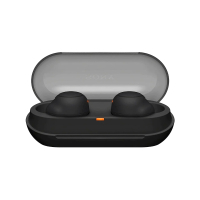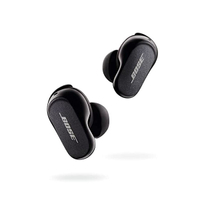 Bose QuietComfort Earbuds II: was $299 now $199 @ Amazon
A remarkable follow-up that delivers better sound, great call quality, and unrivaled ANC, these next-gen Earbuds take ANC to the next level. Battery life runs to 6 hours plus 24 hours of top ups from the charging case. In our Bose QuietComfort Earbuds II review we said that sound balance and noise neutralization worked extremely well, and these redesigned buds feel superior to the original.
The Quick List
The best Apple AirPods alternatives you can buy right now
Best AirPods alternative overall
As the latest flagship, the WF-1000XM5 wireless earbuds are smaller and lighter, yet they're equipped with some of the strongest features and performance we've ever seen from a pair of 'buds. They have some of the most dynamic and engaging sound we've heard, and their noise-canceling performance easily matches that of the Bose QuietComfort Earbuds 2 or Apple AirPods Pro 2.
Battery life hasn't been stepped up over the outgoing XM4 predecessor (below). But at 8 hours with ANC enabled, these top-tier Sony wireless earbuds still outperform close rivals and have some of the highest battery life of any set of more recently launched earbuds. There's LDAC support for higher-quality music, adaptive listening mode, Google and Alexa digital assistant support, and full EQ customization. Call quality is greatly improved, thanks to a new noise reduction engine with AI that's able to make voices clear even in noisy surroundings. Wind noise was kept to a minimum too, thanks to the mesh on the feed forward microphone helping to reduce its influence during calls. Ultimately, these are Sony's best ever and the best wireless earbuds package around right now.
Read the full Sony WF-1000XM5 review.
Best value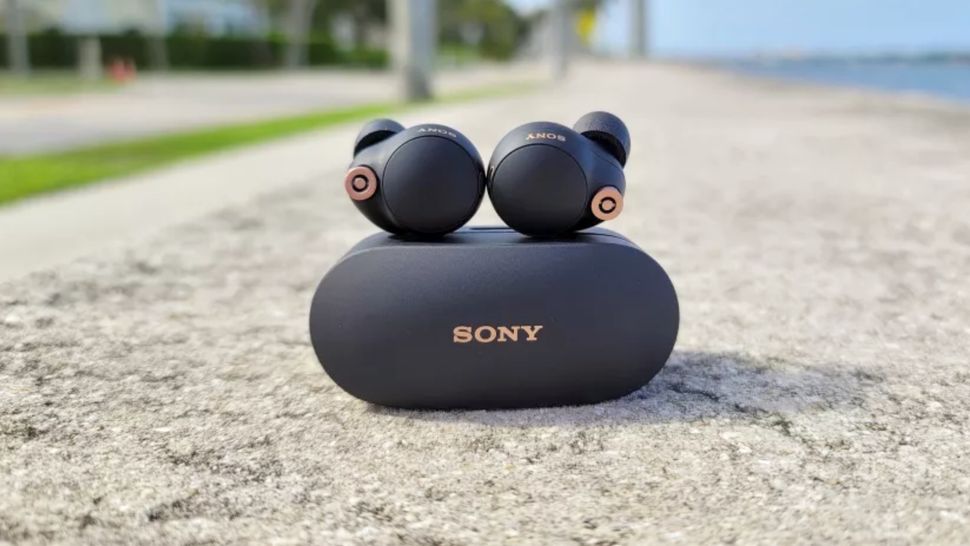 Although recently superseded by the new WF-1000XM5 flagship above, the Sony WF-1000XM4 are still available and can regularly be found discounted. Despite being a couple of years old now, these last-gen Sonys are still a great buy and pack in the features.
Sound quality and ANC effectiveness are among the best in their class — on par with or better than the AirPods Pro — while the IPX4 rating makes these Sony earbuds just as durable as Apple's premier model. Battery life is a clear win for the WF-1000XM4, with 7 to 8 hours of playback in noise cancellation mode available from every charge. They're bulkier than many new models, including Sony's latest WF-1000XM5, but if you're not fussed about the larger proportions then these remain a great buy. Grab them while you can.
Read our full Sony WF-1000XM4 review.
Best AirPods alternative by Beats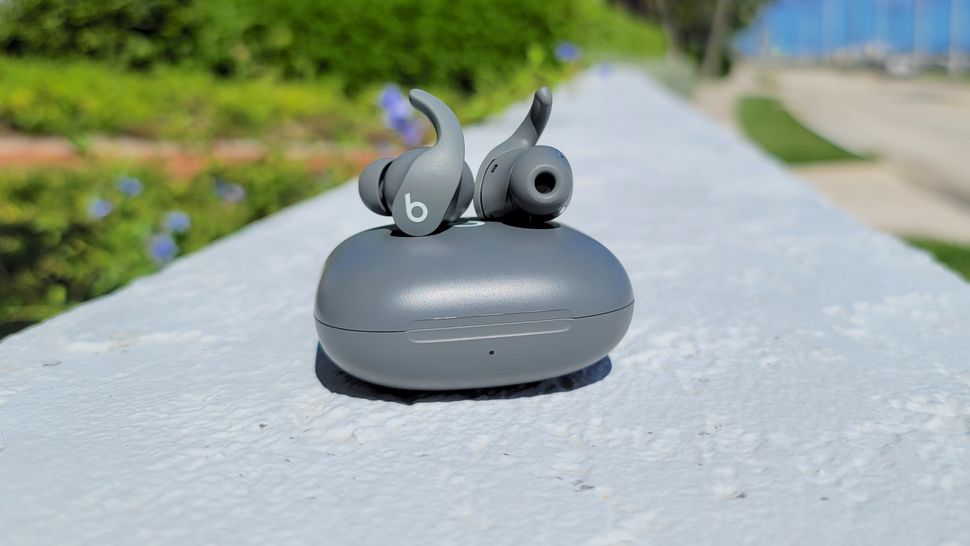 The Beats Fit Pro surpass the standard AirPods in numerous ways, and they're not too far off from the AirPods Pro when comparing performance. For instance, both Pro versions boast the H1 chip, which grants access to a plethora of iOS-related features like automatic switching, audio sharing, "Hey Siri" voice activation, and FindMy to locate misplaced buds. Active noise cancellation and Transparency mode perform exceptionally well on these two models. Spatial Audio with head tracking has also made its way onto Beats' sporty buds, bringing immersive 3D sound to a Beats product for the first time.
We can also confirm that the Fit Pro's wingtip design gives it better in-ear support than the AirPods Pro. On the flip side, Apple's flagship buds have the more accurate Eartip Fit Test, plus they come with other proprietary technologies like Adaptive EQ that automatically adjust frequencies in real-time when listening to music.
Read our full Beats Fit Pro review.
Best AirPods alternative from Samsung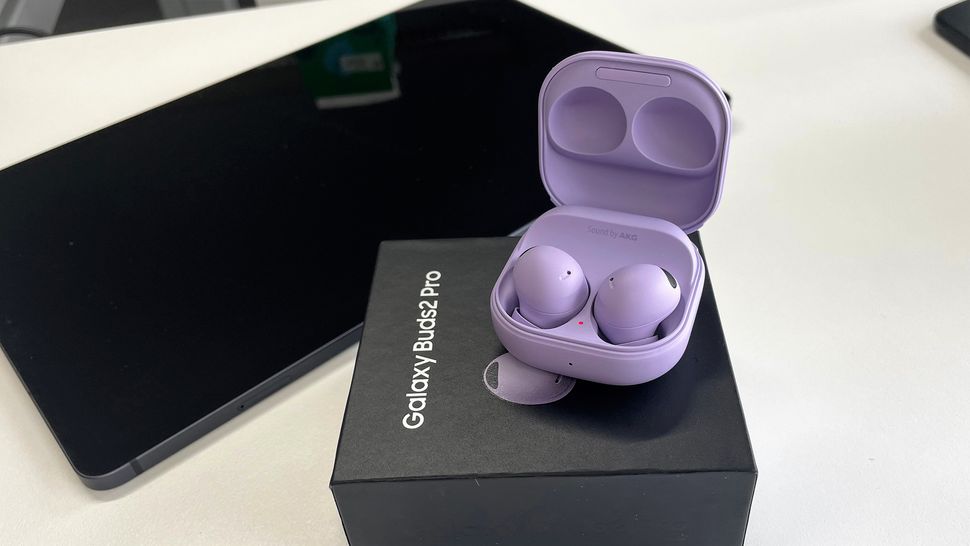 Samsung's ANC holds its own against the category best and blocks out close to 90% of ambient noise. The updated design also provides improved comfort and noise isolation. Each earbud houses three mics to block out external sounds at the highest level and soften wind presence, which the mic array does extremely well in combination with the wind shield.
It's disappointing to see Samsung's noise-cancelling models provide short ANC playtime. Sound alone makes the Galaxy Buds 2 Pro worth the investment, though, giving you a high quality audio experience and compelling 3D sound with precise head tracking. The Galaxy Buds 2 Pro are a stellar option to consider and have excellent mic quality for calls too.
Read our full Samsung Buds 2 Pro review.
Best AirPods alternative for active lifestyles
Upgraded with military-standard materials for unbreakable protection, and some of the longest battery life available, the Elite 8 Active are easily among one of the most worthwhile options for best Apple AirPods alternatives. The Elite 8 Active serve exceptionally well for fitness and casual listening, and Jabra's warm sound signature will jumpstart workouts the moment you press play. Powerful, bass-heavy sonics came out of the Elite 8 Active's 6mm dynamic drivers. Lows dominate the frequency curve, but there were still some nice sounding mids and highs to digest.
Noise cancelation does a fantastic job of reducing unwanted sounds, be it on runs or during video chats although listening with ANC on tightened bass response. Brand enthusiasts and fitness buffs will find the buds' versatile sound and noise cancelation as good as, if not better than, the Beats Fit Pro and are some of the best workout headphones around right now.
Read our full Jabra Elite 8 Active review.
Best Apple Airpods alternatives for style
Although we've seen quality models from Jabra before, the current Elite 10 are a worthy flagship. Jabra has stuffed as many upscale features as they could into a luxe design, including double the active noise cancellation, spatial audio with Dolby head tracking, seamless Bluetooth multipoint, and several settings that enhance usability on multiple ends.
Although there's no LDAC or aptX codec support, buyers can expect to enjoy excellent sound with deep bass that makes contemporary tracks engaging. Listening with ANC on slightly increases bass, though you can personalize sound via Music Equalizer in the Sound+ app.
Spatial Sound is the company's 3D audio format powered by Dolby Atmos. And while some songs sounded immersive, others sounded dull and tinny. Battery life is pretty standard compared to most rival noise-canceling earbuds and call quality wasn't among the best we've heard from the brand. Even so, the Elite 10 stand out and are one of the best Apple AirPods alternatives you can buy.
Read our full Jabra Elite 10 review.
Best Apple Airpods alternatives for Google Pixel phones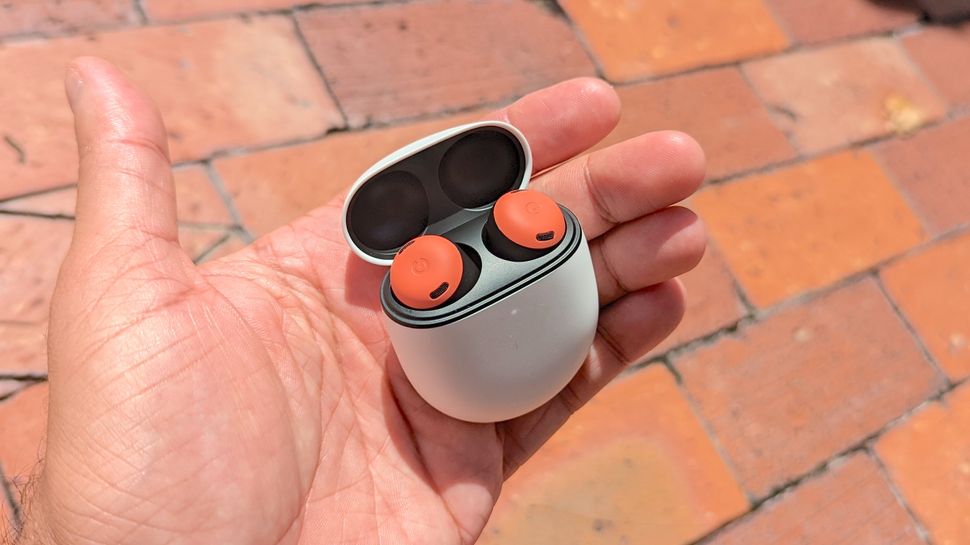 The Google Pixel Buds Pro are a great AirPods alternative for Android users with multiple devices looking for the very best Google Assistant experience. They have powerful sound with a usefully wide frequency range, and good ANC performance that doesn't affect quality or the level of enjoyment. Google has increased battery life on the Pixel Buds Pro, offering up to 7 hours with ANC on and 11 hours with ANC off. Realistically, these playtimes drop by 1 to 1.5 hours when factoring in listening at high volumes, and using Google features.
Our only grumbles concern the potential of a loose and unsecure fit for some ears, and there's no third-party digital assistant support. Despite this, their versatile functionality makes them a very exciting earbud option with a full Google experience like no other.
Read our full Google Pixel Buds Pro review.
Best Apple AirPods alternatives under $50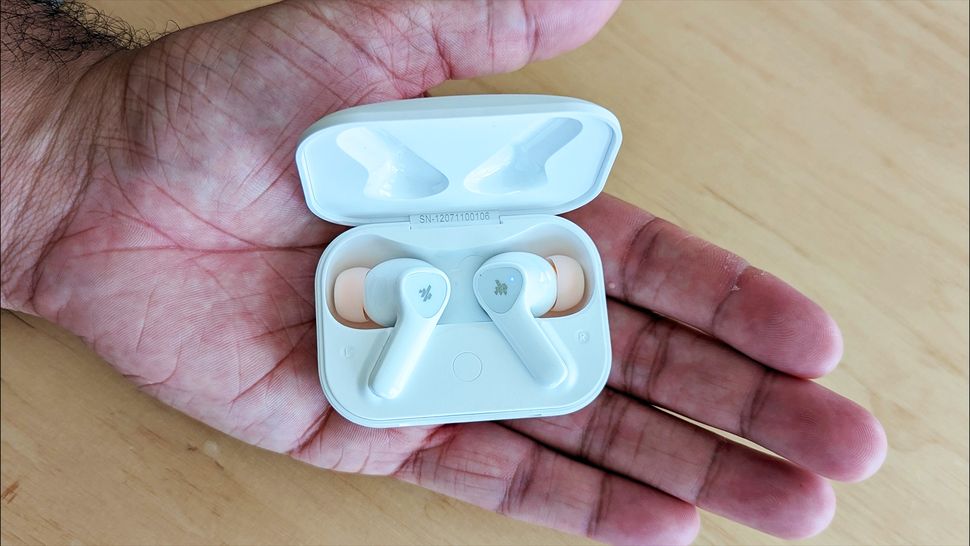 The Donner DoBuds One are one of the most affordable ANC models we've seen and a fantastic fake AirPods-style design and one of the most competitive cheap noise-cancelling earbuds market.
Any noise-cancelling earbuds that come with more playtime than the AirPods Pro (4.5 to 5 hours) are a win in our book, and the DoBuds One give up to 6.5 hours of play with ANC on, and 8 hours with ANC off. They undercut several mid-range models by delivering superb sound and surprisingly good ANC in an affordable package. Not everything hits its mark, such as app connectivity, comfort, and the EQ, but you're still getting an incredible deal for the price.
Read our full Donner DoBuds One review.
How to choose the best Apple AirPods alternatives
If you're looking for a pair of AirPods alternatives, it's probably because you like something about Apple's buds but are being put off by other factors. Think about what those desirable qualities are — is it sound quality? The design? Features like Spatial Audio?
Design: Once you've focused on what exactly it is you want from an AirPods alternative, you can start looking at the options above with more clarity. The Samsung Galaxy Buds, for instance, essentially copy Apple's spatial audio feature but for Galaxy phones. If it's simply styling you want, the white model of the Anker Soundcore Liberty Air 2 Pro are a pretty close match.
Battery life: Some qualities are universal across all wireless earbuds, like battery life. Consider how long and how often you'll want to wear your headphones for; if you're a regular traveler it can definitely be worth picking a pair with longer battery life, either per charge or in terms of how much the bundled charging case provides.
Wireless earbuds can last about 5 to 10 hours and offer extended playtime with their bundled charging cases — always make sure one is included.
Comfort: All wireless earbuds need to be comfortable as well; all of the pairs on this list are fine to wear for a couple of hours at least, though some cope better with extended use than others. You may also want waterproofing or sweat resistance, which comes in very handy if you're looking for earbuds to wear while exercising.
Pricing considerations: Obviously, price is a big consideration when looking for the best headphones. Although there are always exceptions, big-name brands will typically command a bit extra, but generally speaking, the less you spend on a pair of headphones the greater the chance that sound and features will be compromised. Going for a budget option isn't always the best choice, as any money you save on your purchase won't do you much good if you're constantly needing to recharge your audio gear, or the sound quality is poor.
As the saying goes: timing is everything; and right now many of our favorite models will be discounted at online retailers, meaning you can bag a bargain for even less. Bookmark our best headphone deals page to keep track of all the latest deals.
How we test the best Apple AirPods alternatives
We literally test hundreds of earbuds a year. This gives us heaps of knowledge about the market, and huge experience in assessing sound quality and weighing up the most important features for buyers, so you can rest assured that the models covered in this list deliver on sound quality despite their affordable price tag.
As with any set of headphones, we put the best AirPods alternatives through their paces with a variety of tests. To judge sound quality, for example, our reviewers listen to a mix of musical genres. These aren't brief, isolated tests either, with each reviewer wearing every pair for a few hours to see how comfortable they are over long periods.
Find out what we listen for during our testing process and how to get the best headphone sound for you.
Our extended usage approach also lets us see how close each pair of earbuds stands up to the manufacturer's battery life claims. Often they fall short, so we'll also let you know our experiences in each full review.
Similarly, we'll test voice call quality and any waterproofing claims using real-life conditions and report our experiences.
Once testing is complete, we rate headphones based on our five-point system (1 = worst, 5 = best). If a product is truly exemplary, it's awarded an Editor's Choice.
Contributions from: Alex Bracetti, James Archer, Richard Priday
Find out how we test for more information on our reviewing procedures.
More from Tom's Guide