It's time to watch The Mandalorian season 3 episode 4 — this is the way. The new episode just dropped on Disney Plus, and continues the surprises of last week. When we weren't following Doctor Pershing (Omid Abtahi) around, we saw Bo-Katan Kryze (Katee Sackhoff) actually welcomed back to the Mandalorian fold.
The Mandalorian season 3 episode 4 release date and time
Date: Today (Wednesday, March 22)
Time: 3 a.m. ET / 12 a.m. PT / 8 a.m. GMT / 7 p.m. AEDT
So, now it seems as if she will continue to be something of an ally to Din Djarin (Pedro Pascal) and Grogu. Bo-Katan doesn't necessarily want that — she even said she does not walk The Way. She would much rather regain the Darksaber and the power that her family once held.
Interestingly enough, Bo-Katan was telling the truth when The Armorer (Emily Swallow) asked if she'd taken her helmet off since going in the Living Waters underneath the mines of Mandalore. This all makes us wonder if she will be fully redeemed back to her previous class status, or if there's more to be done.
Meanwhile, trouble is brewing in The New Republic. On Coruscant, we witnessed cloning expert Dr. Pershing (who worked for Moff Gideon) promoting the reasons to continue his research — which has been outlawed. His former colleague Elia Kane (Katy M. O'Brian) struck up a friendship with Pershing, but for nefarious purposes. She tortured him by turning the knob up on the Mind Flayer machine.
Is this a prelude to the return of Moff Gideon? We'll find out sooner or later. Either way, I'm not surprised The Mandalorian season 3 is reportedly struggling with its ratings. Here's everything you need to watch The Mandalorian season 3 episode 4 (one of our top picks for the new shows and movies to watch in March 2023) online.
When is The Mandalorian season 3 episode 4's release date on Disney Plus?
The Mandalorian season 3 episode 4 premieres on Wednesday (March 22) on Disney Plus.
It drops at 12 a.m. PT / 3 a.m. ET / 8 a.m. GMT / 7 p.m. AEDT.
We've also got the full The Mandalorian season 3 release schedule for every episode.
The Disney Plus price info has recently changed in the US. Now, the traditionally ad-free tier is $10.99 per month. There's also the new Disney Plus Basic, an ad-supported tier at $7.99 per month.
In the UK, Disney Plus will set you back £7.99 per month or £79.90 per year, while in Australia the price is AU$13.99 per month and AU$139.99 per year.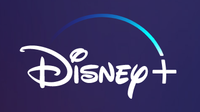 Disney Plus gives you access to the entire Disney vault of classics like Frozen, The Little Mermaid and Beauty and the Beast as well as newer hits like The Mandalorian, Loki and more. In the US, you can get the most value with the $12.99 bundle that throws in Hulu and ESPN Plus.
While Hulu and ESPN Plus bundles aren't available in the UK and Australia, access to Star is included in the monthly price (£7.99 / AU$13.99), which effectively doubles Disney Plus' content lineup by including more TV shows and movies for grown ups.
How to watch The Mandalorian season 3 internationally
Disney Plus is available in Australia, Austria, Belgium, Canada, Denmark, Finland, France, Germany, Iceland, India, Indonesia, Ireland, Italy, Japan, Luxembourg, Mauritius, Monaco, Netherlands, New Zealand, Norway, Portugal, Spain, Sweden, Switzerland and the United Kingdom, so it's not going to be tough to get access to The Mandalorian season 3.
More from Tom's Guide