Oops, Apple did it again: you can watch Ted Lasso season 3 episode 2 right now. Yes, if you were wondering if Apple TV Plus would do "it" again — they did. And by "it," I mean "release a Ted Lasso episode early, on a Tuesday night," which they very well should.
But as for this week's episode, we begin with plenty of questions. And they start with "Jake, Jake who?"
At the very end of last week's episode, Ted (Jason Sudeikis) learned that his wife Michelle (Andrea Anders) seems to have a new guy in her life, or at least a new friend who's willing to spend the cash to get Ted and Michelle's son Henry (Gus Turner) a version of Thanos' Infinity Gauntlet that lights up. Some conspiracy theorists think this is a veiled reference to Harry Styles (who appeared in the post-credits scene of Marvel's Eternals) and to whom Sudeikis' ex Olivia Wilde has been connected to.
The actual Ted Lasso relationship drama of the premiere, though, saw Roy (Brett Goldstein) and Keeley (Juno Temple) tell young Phoebe (Elodie Blomfield) — and us — that they're breaking up. Making matters more complicated, the couple failed to actually give a legitimate reason for their breakup. Roy claimed it's about them both being too busy, but even Phoebe could tell that's not exactly the truth.
Elsewhere, Richmond became the joke of the town, as every outlet claimed they're going to finish in 20th place in the Premier League this season. And then Ted tried to make things better, with a very corny and metaphorically-sound road trip to the London sewer system.
But when visual evidence of that made it to the press, everyone kept laughing at Richmond, including turncoat Nate (Nick Mohammed), who roasted Lasso and his former team to the press. Rebecca (Hannah Waddingham) took these jabs very personally and is pushing Ted to take things seriously.
We at Tom's Guide have already watched the first four episodes, so check out our spoiler-free Ted Lasso season 3 review to see what we think. The show has definitely has earned its spot in our guide for what to watch in March 2023. Plus, view the trailer and learn everything you need to know about watching Ted Lasso season 3 episode 2 online!
Oh, and if you're confused about all these release times? Our Ted Lasso season 3 episode schedule has you covered — and will have you ready for Ted Lasso season 3 episode 3.
When does Ted Lasso season 3 episode 2 come out?
Ted Lasso season 3 episode 2 is out right now on Apple TV Plus — having dropped at 9 p.m. ET. / 6 p.m. PT / 1 a.m. GMT / 12 p.m. AEDT today (March 21).
It was originally scheduled for tomorrow (Wednesday, March 22) at 3 a.m ET / 12 a.m. PT / 7 a.m. GMT / 6 p.m. AEDT.
Just like last week, Apple pulled a fast one, dropping the premiere the night before it was to air. We would not be shocked — more like delighted — if they did it for the rest of the season.
This matched how previous Apple TV Plus shows have debuted at 9 p.m. ET the night before episodes are scheduled to drop. We first saw this with Severance.
How to watch Ted Lasso in the U.S. and possibly for free
We're assuming Ted Lasso fans may have already signed up for Apple TV Plus, and probably can't use the Apple TV Plus 7-day free trial.
But if you're on a Roku, you should be able to get three free months of Apple TV Plus. Existing and new Roku owners can get this offer, just add Apple TV on your Roku to get the deal (you may need to set up a new account to avoid doubling up on your current Apple ID).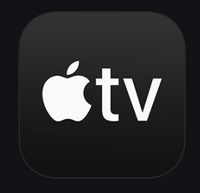 After the Apple TV Plus 7-day free trial, it costs $6.99 per month. Apple TV Plus features fantastic original programming including Black Bird, Shrinking, and Severance.
Ted Lasso season 3 episodes schedule
There are 12 episodes in Ted Lasso season 3, and Apple TV Plus will release one per week on Wednesdays. Here's the schedule:
Ted Lasso season 3 episode 1: March 15
Ted Lasso season 3 episode 2: March 22
Ted Lasso season 3 episode 3: March 29
Ted Lasso season 3 episode 4: April 5
Ted Lasso season 3 episode 5: April 12
Ted Lasso season 3 episode 6: April 19
Ted Lasso season 3 episode 7: April 26
Ted Lasso season 3 episode 8: May 3
Ted Lasso season 3 episode 9: May 10
Ted Lasso season 3 episode 10: May 17
Ted Lasso season 3 episode 11: May 24
Ted Lasso season 3 episode 12: May 31
How to watch Ted Lasso season 3 from anywhere
If you're stuck abroad — in one of the few countries where Apple TV Plus is not available — you will likely run into geo-fenced restrictions on the platforms and services you can use. But with the help of a virtual private network (VPN), you can watch Ted Lasso season 3 and all the other shows you want on the services you already pay for no matter where you are.
Based on our testing, the best VPN is ExpressVPN, which is easy to use and delivers fast internet speeds, making it simple to set up for streaming in no time at all. It also works on practically any device, starting with iOS and Android and including streaming devices such as the Amazon Fire TV Stick and Apple TV.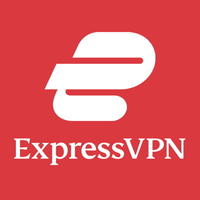 Our favorite VPN service, ExpressVPN, is a top choice for those looking to watch Ted Lasso. It's got a solid mix of safety, speed and ease-of-use. Plus, you get an extra 3 months free if you sign up for a year. If you've never used a VPN before and are curious and not sure, there's a 30-day money-back guarantee if you just want to give it a try.
More from Tom's Guide