Live
Samsung Galaxy Unpacked recap — Galaxy Z Flip 3 Bespoke and new Galaxy Watch 4 features
What could Samsung have in store for us?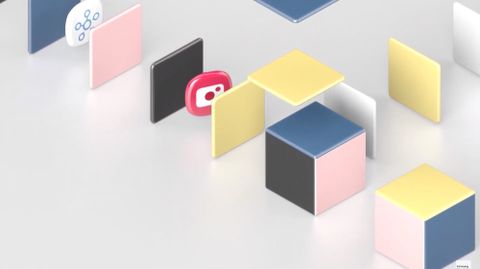 (Image: © Samsung)
Samsung's Galaxy Unpacked Part 2 event came and went quickly today (Oct. 20). And while the announcements of new customization features for the Galaxy Z Flip 3, Galaxy Watch 4 and Galaxy Buds 2 won't make quite the ripple of this week's Apple event and Google Pixel 6 event, the news will certainly be welcome to people who like to customize their gear.
Here's a quick round-up of what Samsung announced.
Samsung Galaxy Z Flip 3 Bespoke Edition: You can now customize the look of the Galaxy Z Flip 3 foldable phone announced just two months ago. The Bespoke Edition of the Flip 3 lets you pick specific colors for the front and back panels; you also get to choose between a black and silver frame. All told, there are 49 different color combinations, with your phone made-to-order as soon as you configure it.
The Galaxy Z Flip 3 Bespoke Edition costs $1,099, a $100 premium over the cost of the standard Flip.
Galaxy Watch 4 updates: The Galaxy Watch 4 is getting a Bespoke edition too as well as a 40mm Maison Kitsune Edition that you can buy for $399. The bigger news involves new features coming to Samsung's smartwatch. There's new live wallpaper watch faces, a knock-knock gesture to launch a pre-selected app, and enhanced fall detection. Galaxy Watch 4 owners can also get a free. 60-day trial of Strava
In addition to those announcements, Samsung also showcased a collaboration with Maison Kitsuné, a French brand, to make fox-festooned versions of the Galaxy Buds 2.
Here's a look back at all the Unpacked news.
Refresh
Good morning. Today's Galaxy Unpacked event kicks off in a few hours and as we've said, the only hint as to what we might see comes from a teaser video. Take a look at it below and see what you think it might point towards.
The biggest possible reveal today, albeit an unlikely one, is the Samsung Galaxy S21 FE. If you haven't read up on the rumors, it's suggested to be an entry-level flagship phone that takes the basic template of the Samsung Galaxy S21 but makes it more affordable. Whether it arrives today or not, we're certainly interested in its potential.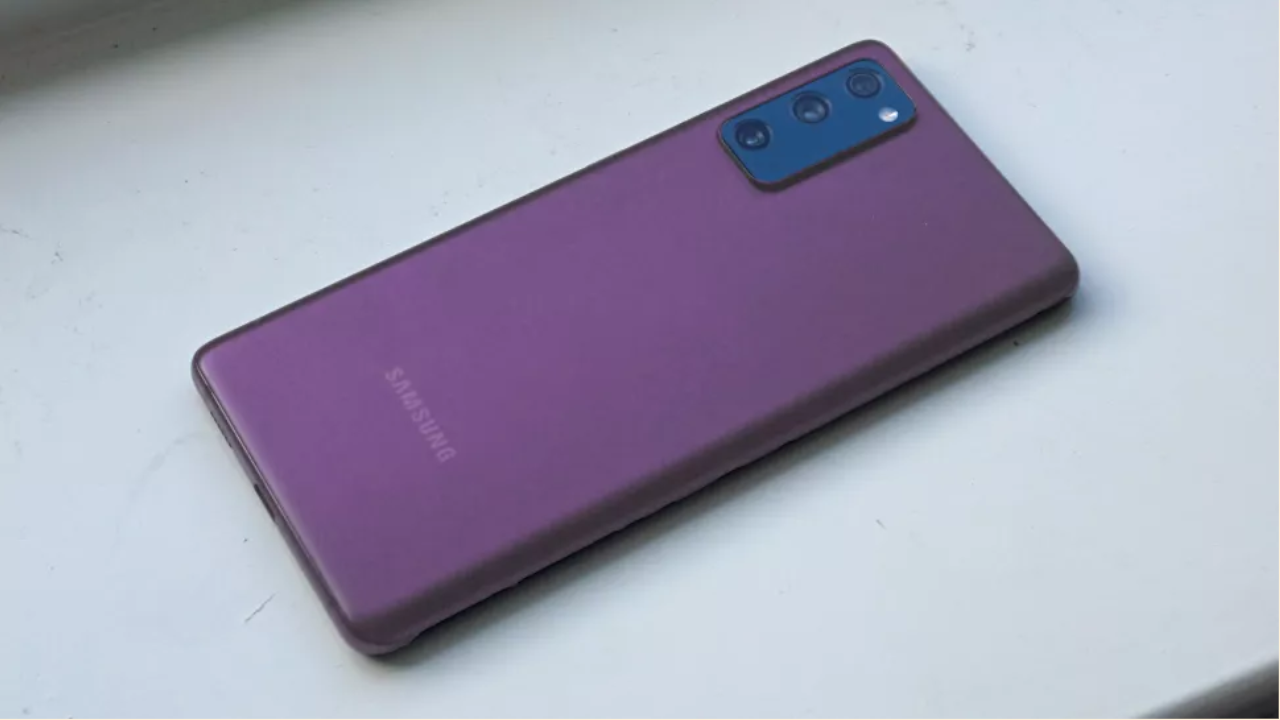 The mention of "unfold" within Samsung's teaser for today's event seems like a heavy-handed hint that we'll be seeing some news about the Galaxy Z Fold 3 and Galaxy Z Flip 3. With both these foldables not even two months old yet, it seems unlikely that Samsung has any major changes to bring to the phones. Of course, it could still prove us wrong...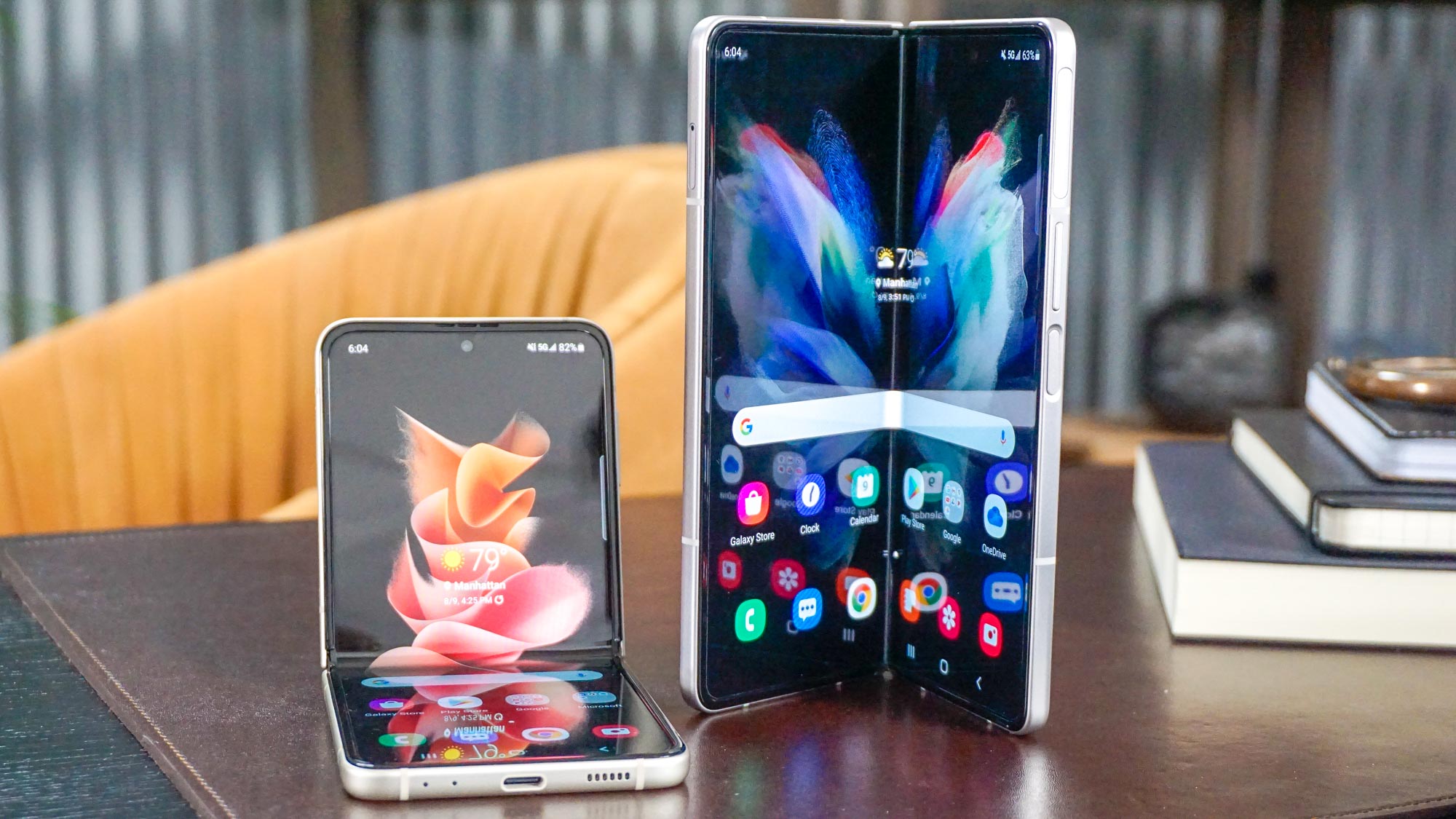 It's been over a year since Samsung unveiled its latest premium tablets, the Galaxy Tab S7 and Galaxy Tab S7 Plus. While rumors for the Galaxy Tab S8 have been quiet, this is something we'd love to see revealed, or at least teased at today's event.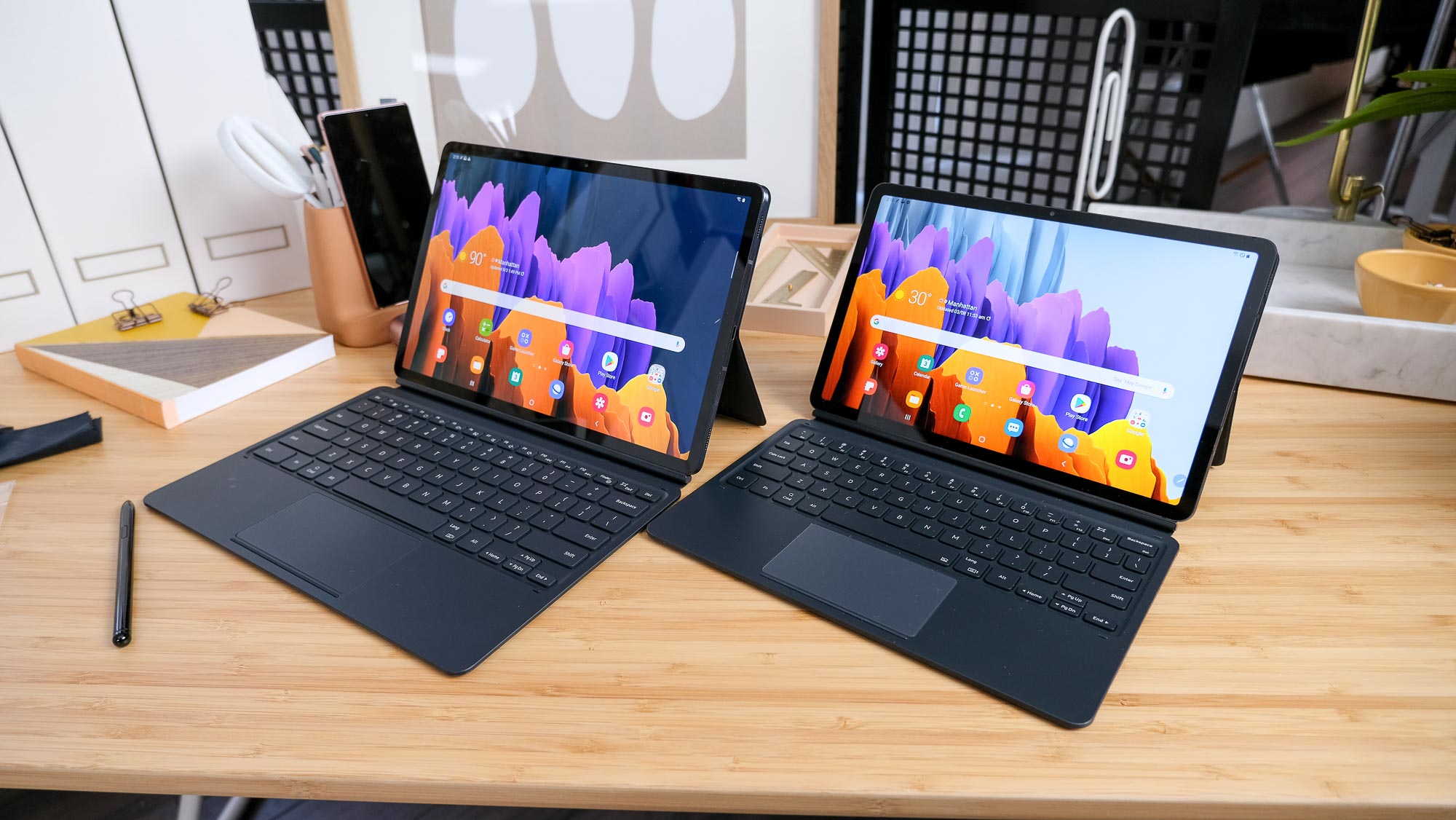 What are you hoping Samsung will announce today? What do you think it's hinting at with its teaser? Tweet us @tomsguide with your thoughts!
Leaker Ishan Agarwal seems to have an idea of what's coming today. We hope that there's more to see than just new colors though!
Samsung launching the Galaxy Z Flip3/Flip 3 BESPOKE Color versions for limited markets tonight... Mainly for South Korean market. #GalaxyZFlip3 #SamsungUnpacked #SamsungEvent pic.twitter.com/kENSNhsL40October 20, 2021
If we're lucky, Samsung might tell us something of the Galaxy S22, which, some rumors have suggested, could appear before the end of the year. That's perhaps a bit soon given the Galaxy S21's not even been out a year yet, but with the iPhone 13 and Google Pixel 6 now available, who could blame Samsung for wanting to get a new flagship on the market ASAP?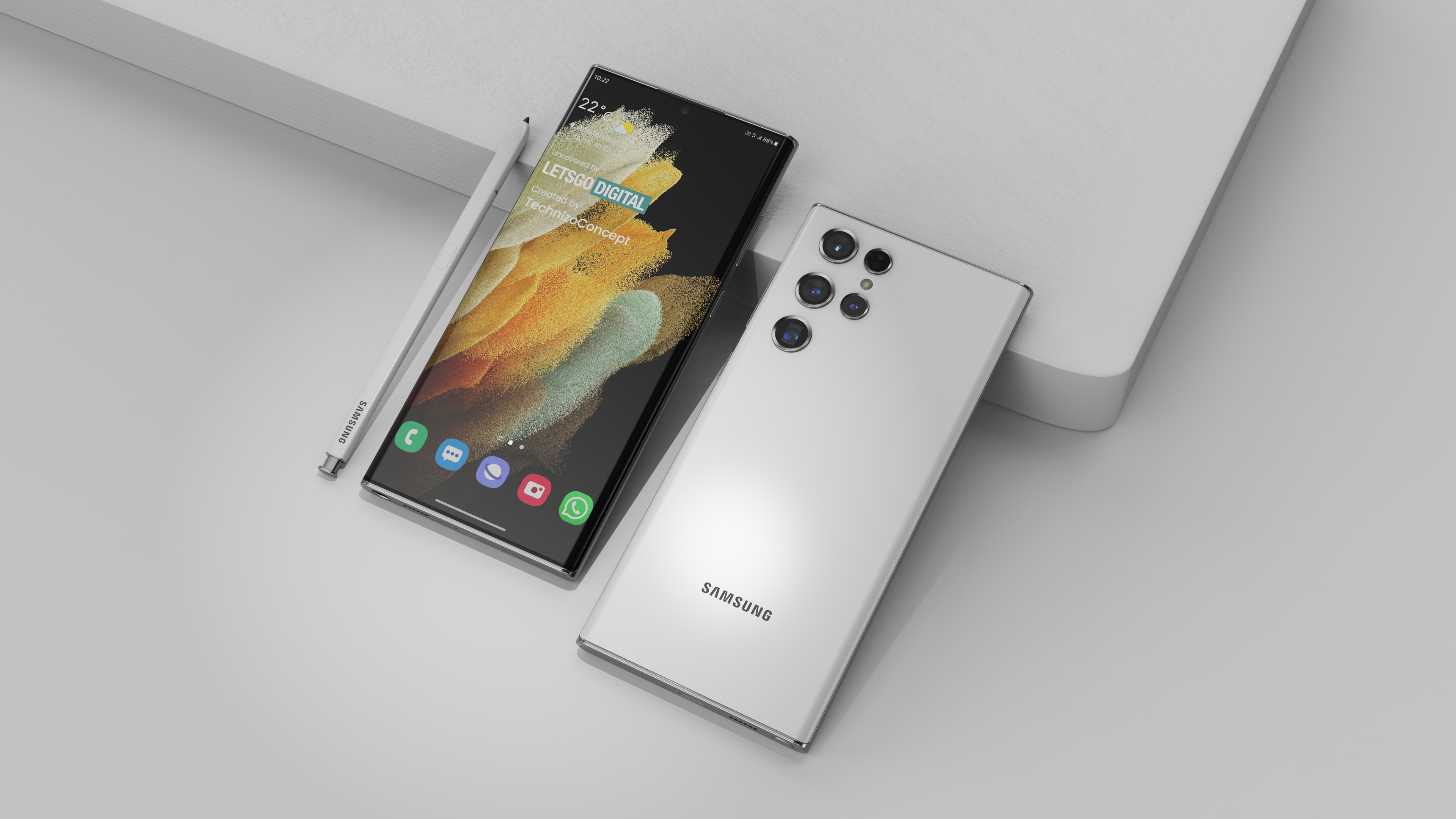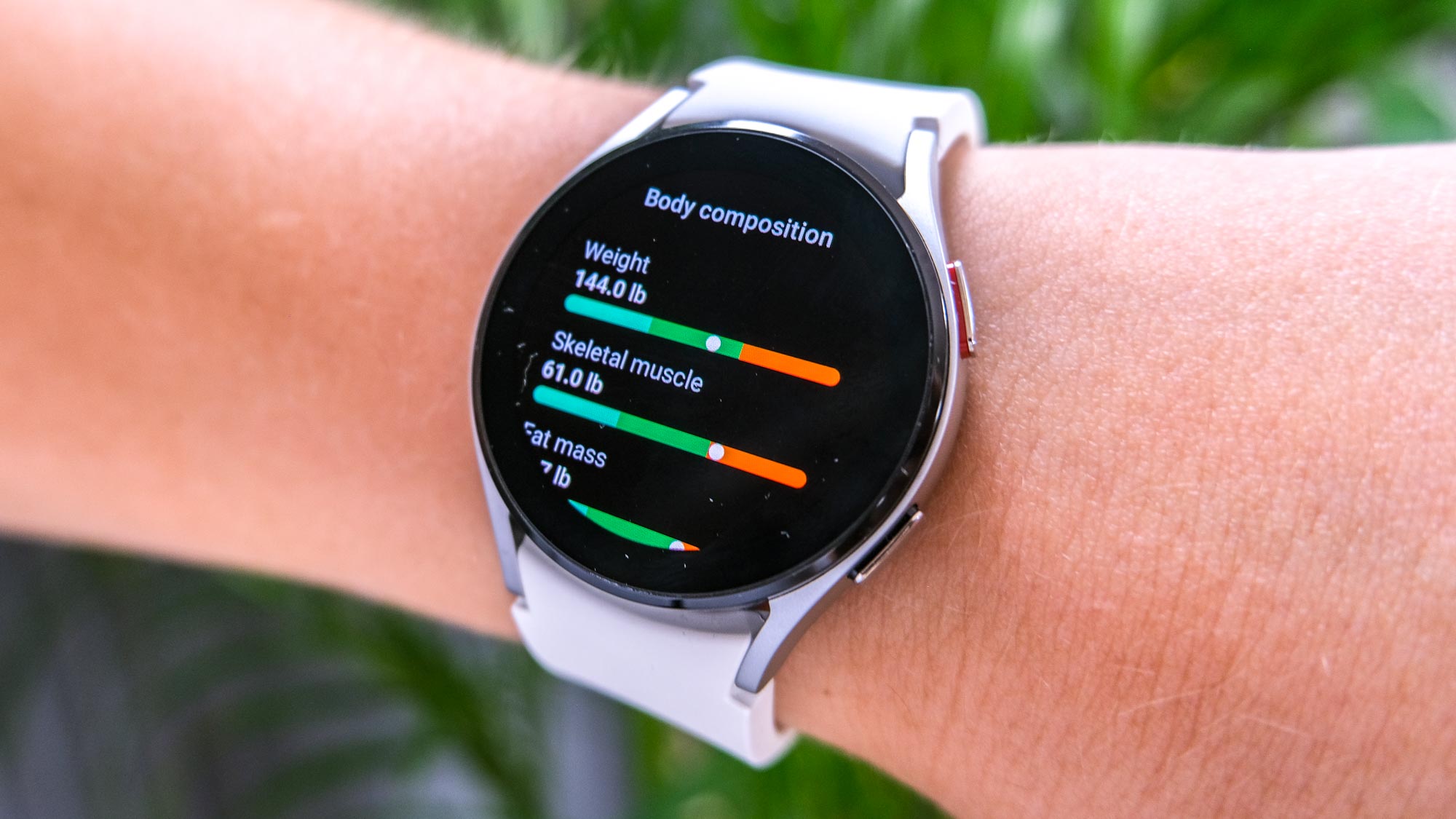 Considering the teaser video includes the icon of the Samsung Health app, perhaps we'll hear something about the Galaxy Watch 4 or other Samsung-made fitness accessories. Is there anything you're hoping that Samsung has to offer as a Galaxy Watch update?
Oh my! Here's your first look at the cool Samsung Galaxy Z Flip3/ Flip 3 BESPOKE Edition with brand new color options through customizable glass back just as I expected!Thanks @godisafroot for sharing Rakuten's goof-up!#SamsungUnpacked #SamsungEventhttps://t.co/jqs7QpuDnROctober 20, 2021
Leak alert! Ishan Agarwal has once again spilled some beans thanks to a user finding images of new "BESPOKE Edition" Galaxy Z Fold 3 and Z Flip 3 models on Rakuten. These are some cool new colors, and being able to customize these phones is an appealing idea. But is that really all Samsung has to offer today?
If Samsung does get through today's live event without announcing the Galaxy S21 FE — and all indications suggest that phone's not showing up — the question then becomes when that lower-cost version of the Galaxy S21 should arrive. Or if it will at all.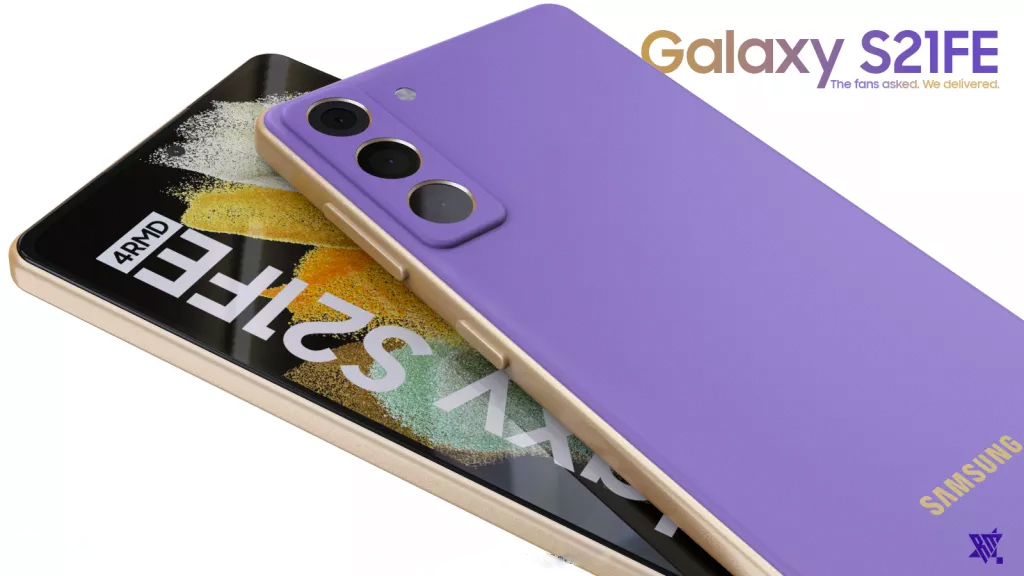 One rumor suggests the Galaxy S21 FE could debut early next year, just before Samsung introduces the Galaxy S22 flagship. Samsung actually has priors in this regard — two years ago, it revealed the Galaxy S10 Lite roughly a month before the Galaxy S20 arrived. The fact that you have not been hit with a sudden wave of S10 Lite nostalgia is a good indication of how sound that strategy was.
If you're wondering why Samsung might introduce new versions of the Galaxy Z Fold 3 and Galaxy Z Flip 3 so soon after those phones launched, consider this news tidbit from earlier this month: Galaxy Z Fold 3 sales are five times higher than the previous model. And Z Flip 3 sales beat the original Z Flip by 40x.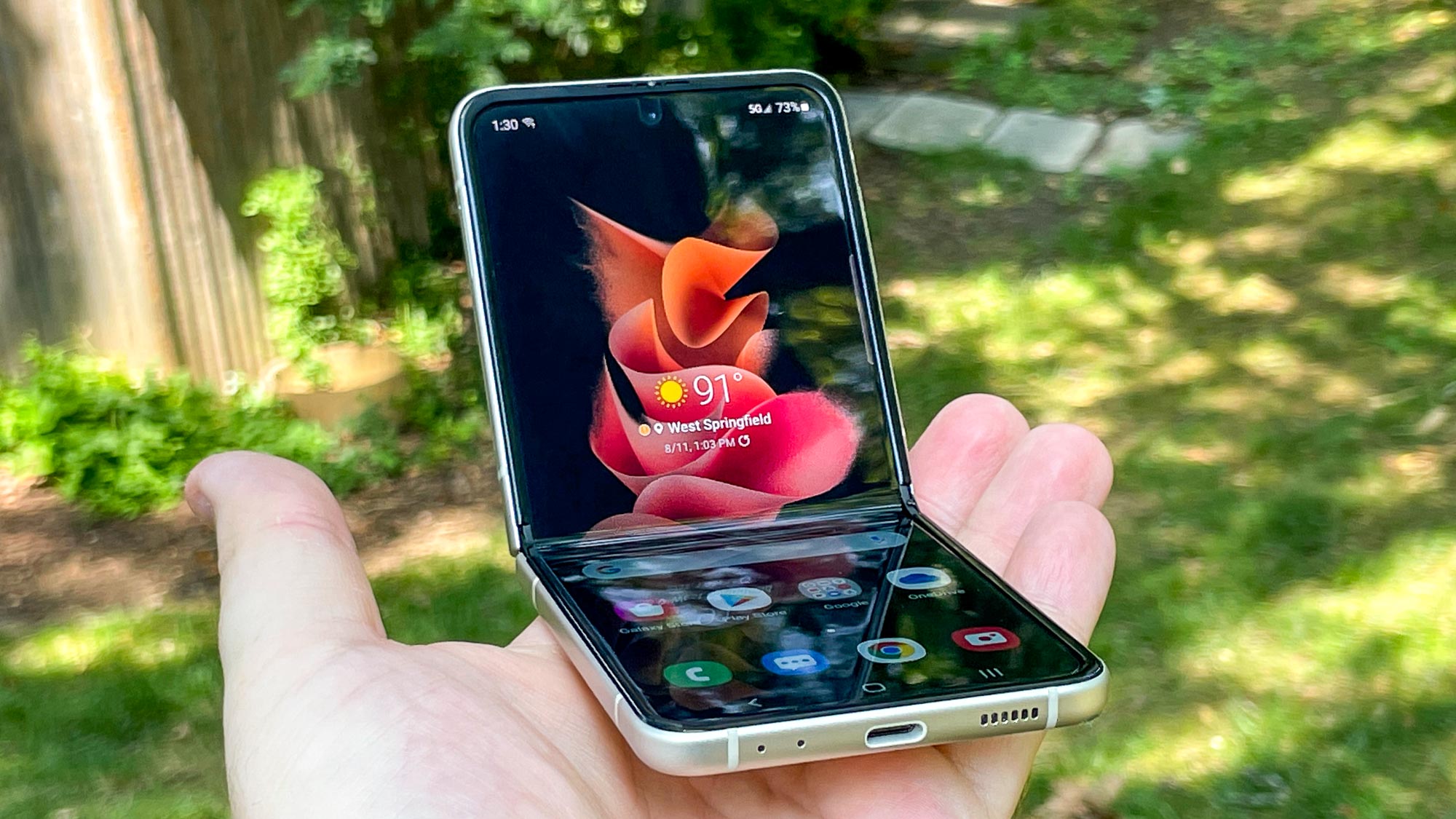 Chalk this up to a case of Samsung striking while the iron's hot, particularly as it looks to take foldable phones more mainstream.
Samsung could be the victim of its own scheduling with this blog. After a week where we've already seen the unveiling of the MacBook Pro 14-inch, MacBook Pro 16-inch, Pixel 6 and Pixel 6 Pro, it's going to be hard for any announcement to make a splash.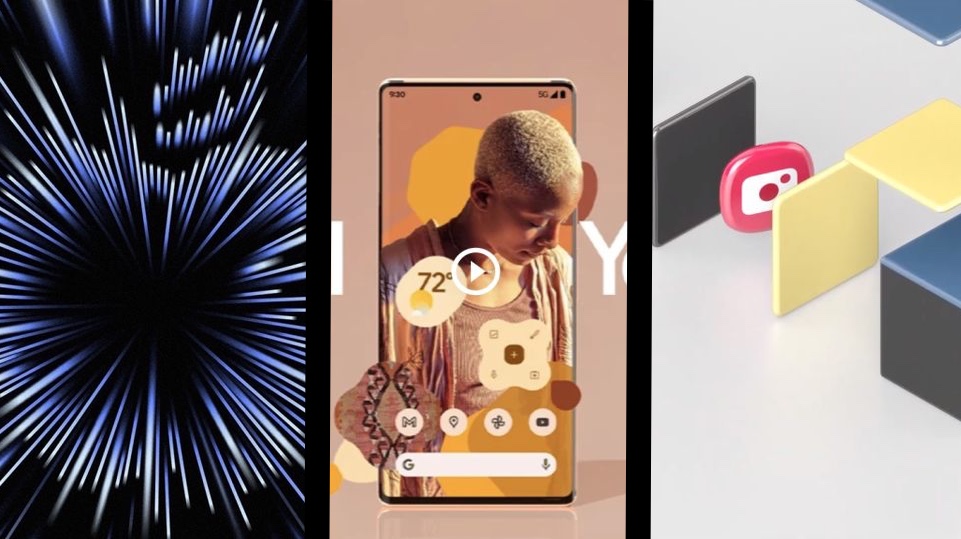 The "Bespoke" branding that's likely to be bandied about in half-an-hour's time should be familiar if you buy Samsung appliances. The Bespoke lineup offers colorful and customizable home gear like refrigerators. If the rumors of Bespoke editions of the Samsung's foldables pan out, it sounds like that approach is coming to the smartphone business, too.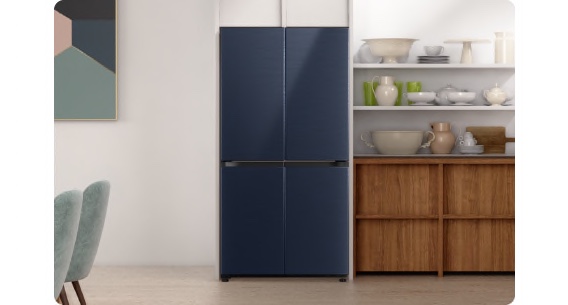 Samsung's live feed of Galaxy Unpacked Part 2 is now live — though the event itself is still a little less than 20 minutes away. Click on the YouTube feed, though, and you can watch a series of images that call back previous Unpacked events while soothing music plays.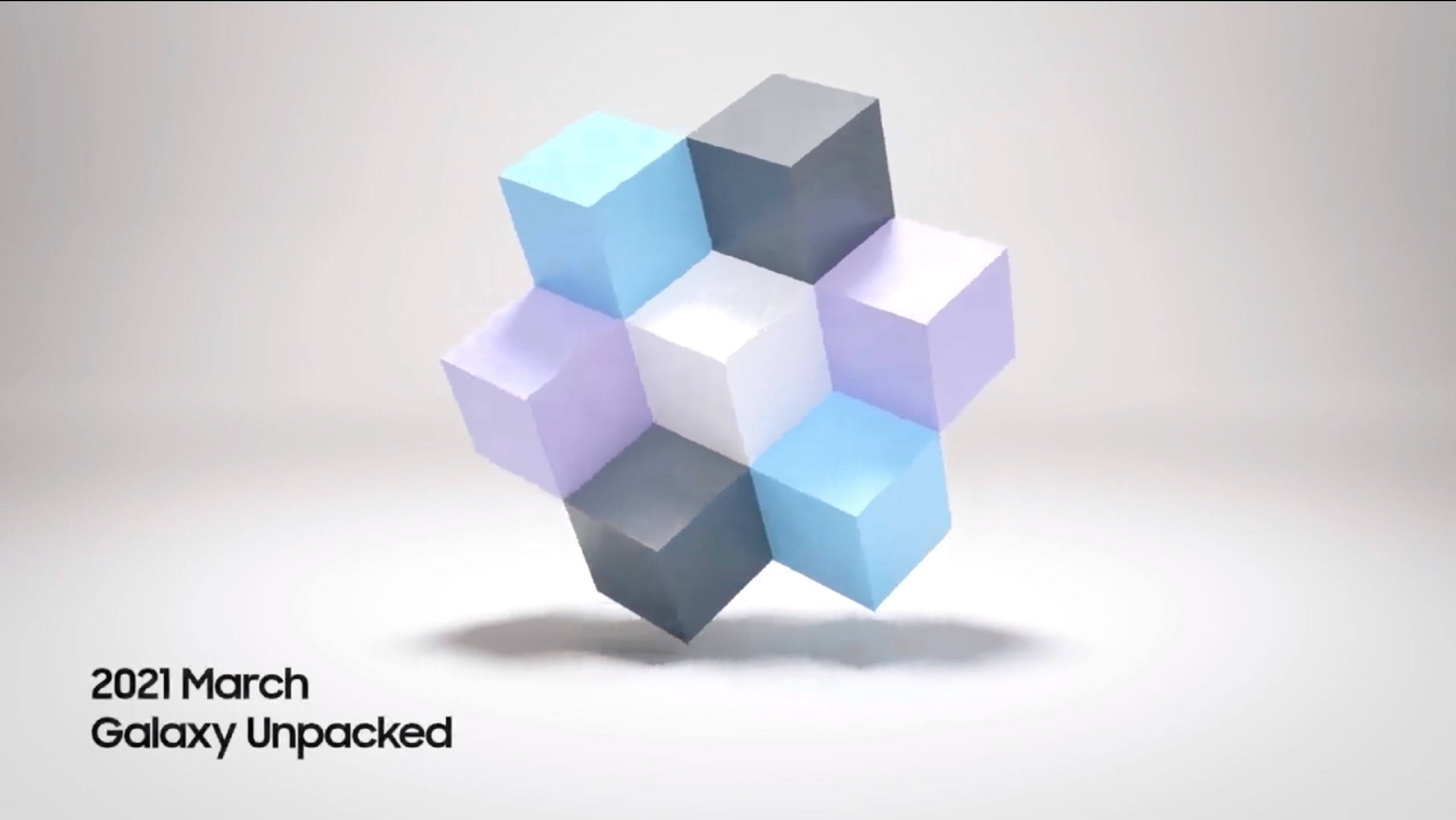 Samsung featured a similar pre-event hype reel before the August Unpacked event, so we truly are in sequel territory.
Ten minutes to go — who's feeling bold enough for some predictions?
The only thing I'm confident in is that the Galaxy S21 FE won't be making an appearance today. Since all signs point to new colors for the Samsung foldables, that seems like our best bet. Maybe we'll also get a preview of One UI 4, the mobile interface built on top of Android 12, which will be arriving on Samsung phones later this year.
That can't be it, can it?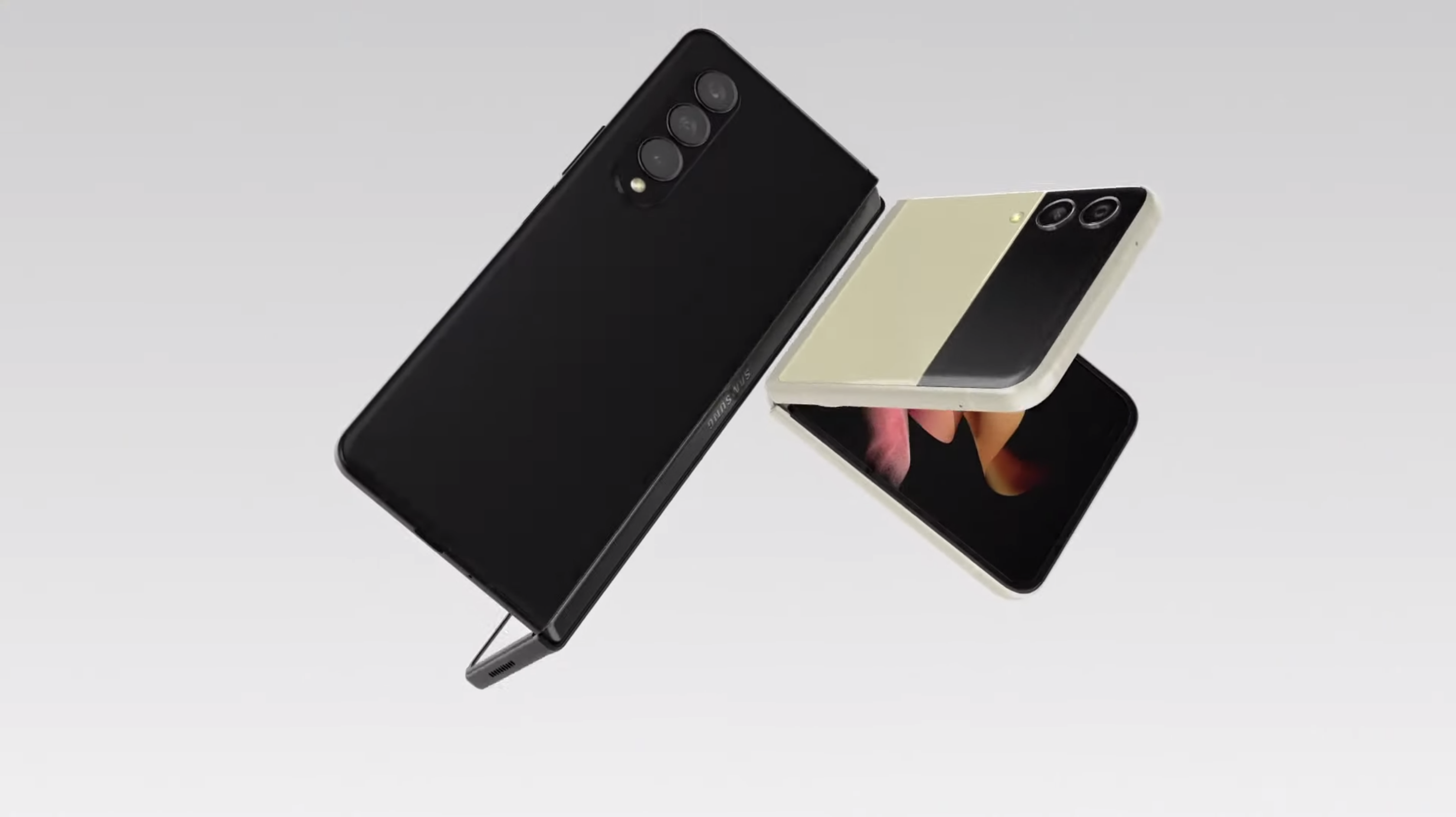 Watching this video of past Unpacked event logos on continuous loop has reminded me that this is the fifth Samsung product event of 2021. That's... a lot of events!
And we're underway, with an animated video essentially tipping Samsung's hand about different colors coming to assorted Samsung gear today.
A musician named Somi is singing the praises of the Galaxy Z Flip 3 and how it reflects her.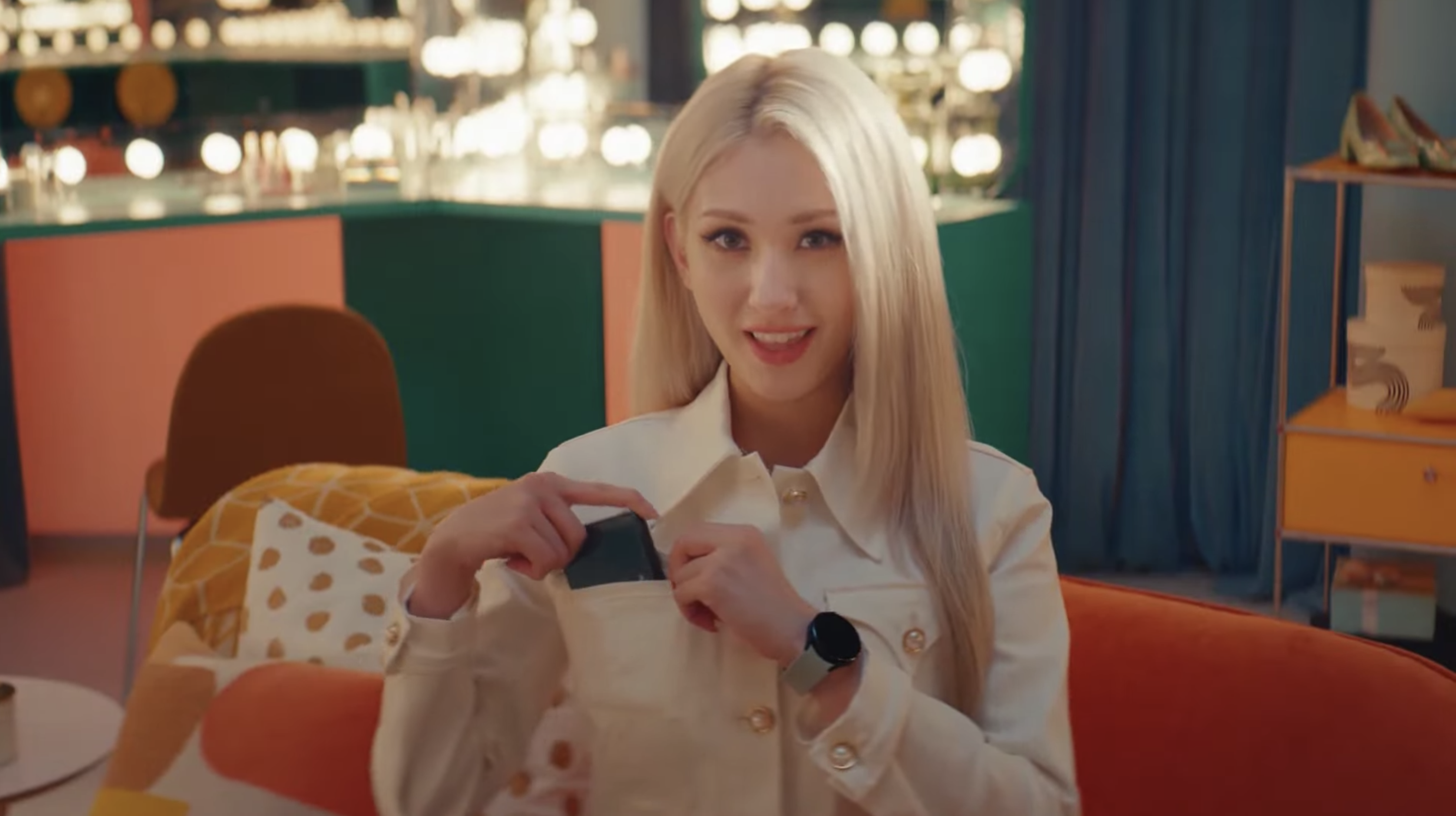 We're getting a recap of the merits of the Galaxy Z Flip 3 and Galaxy Watch 4, which I feel like we covered two months ago.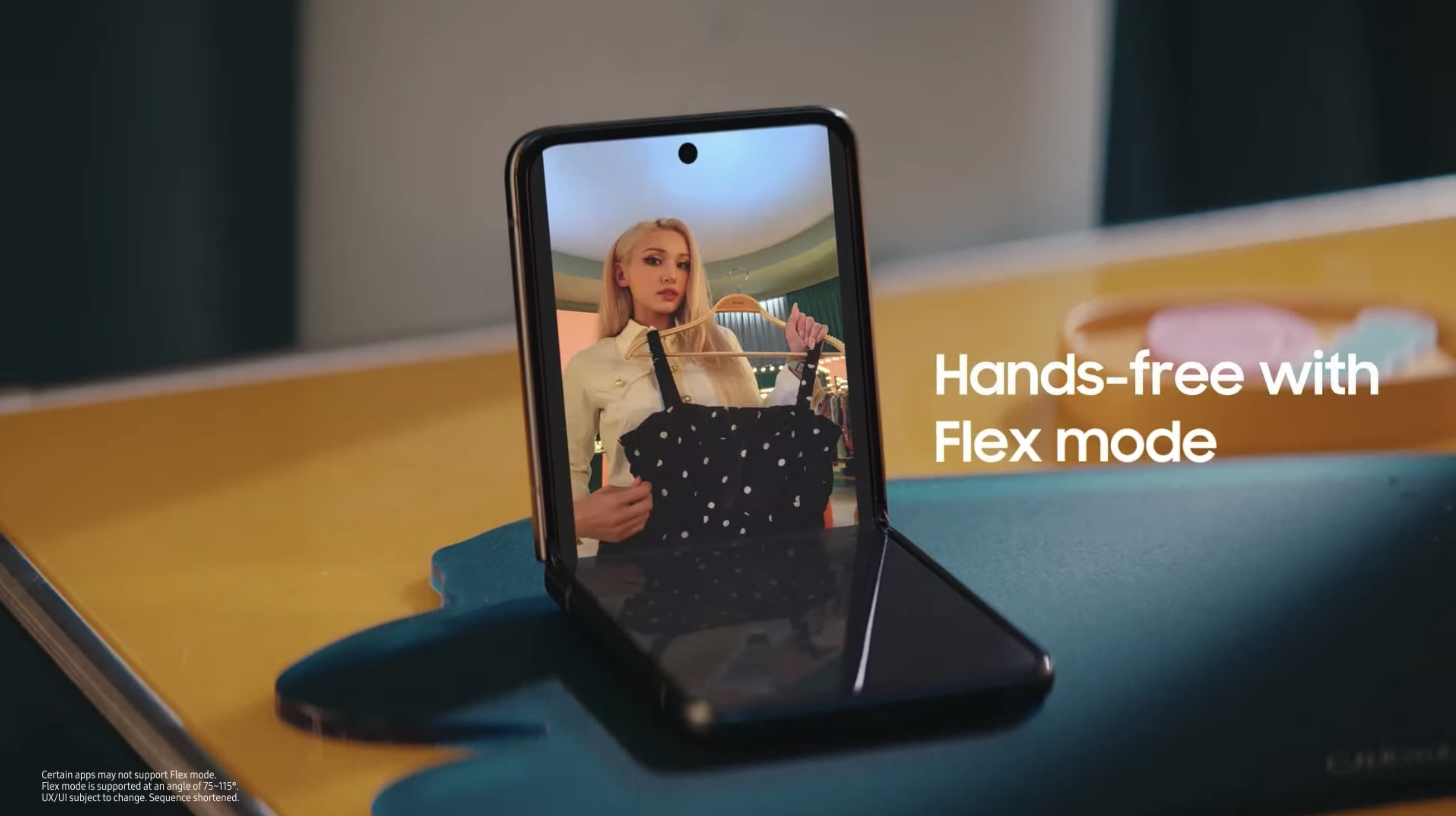 Samsung says it's taking a new approach to its products and bringing that philosophy to mobile so that your Galaxy experience suits your taste. The iniaitive includes colors and accessories.
It's called the Galaxy Z Flip 3 Bespoke Edition, as the rumors foretold.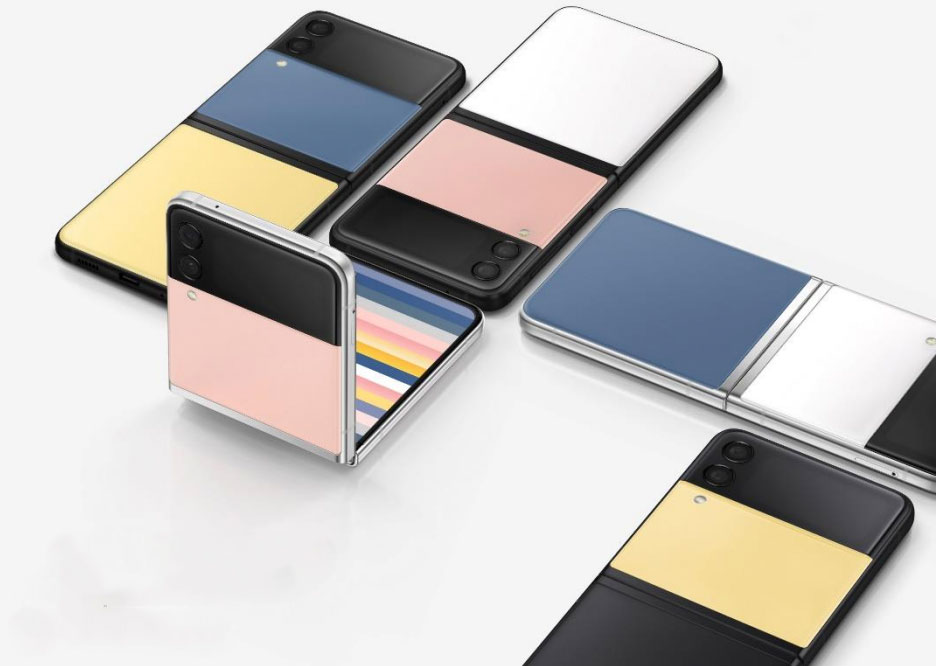 Here's all the info you could want about the Galaxy Z Flip 3 Bespoke Edition, courtesy of my colleague Jordan Palmer.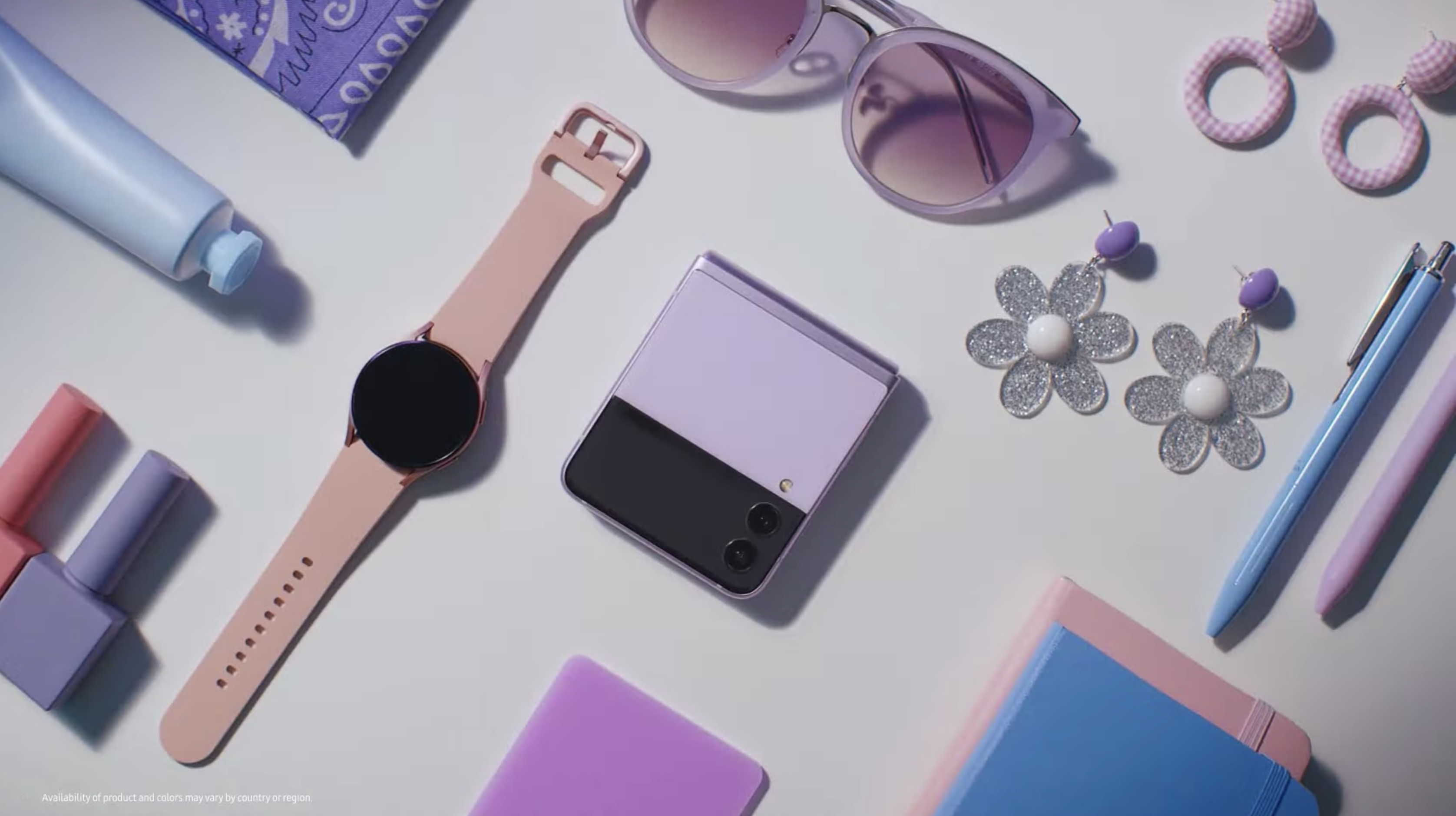 The Bespoke addition draws on fashion, design, and automotive for trendy colors. You can choose different colors for the front and back panel — 49 color combinations, Samsung says. And every phone is made to order, as you're selecting which colors to use.
The Galaxy Z Flip 3 Bespoke edition will be available in select markets starting today. Other markets will be added later on.
We're getting the One UI 4 preview right now. Highlights include a Photo remaster feature, health tracking capabilities, and customization features.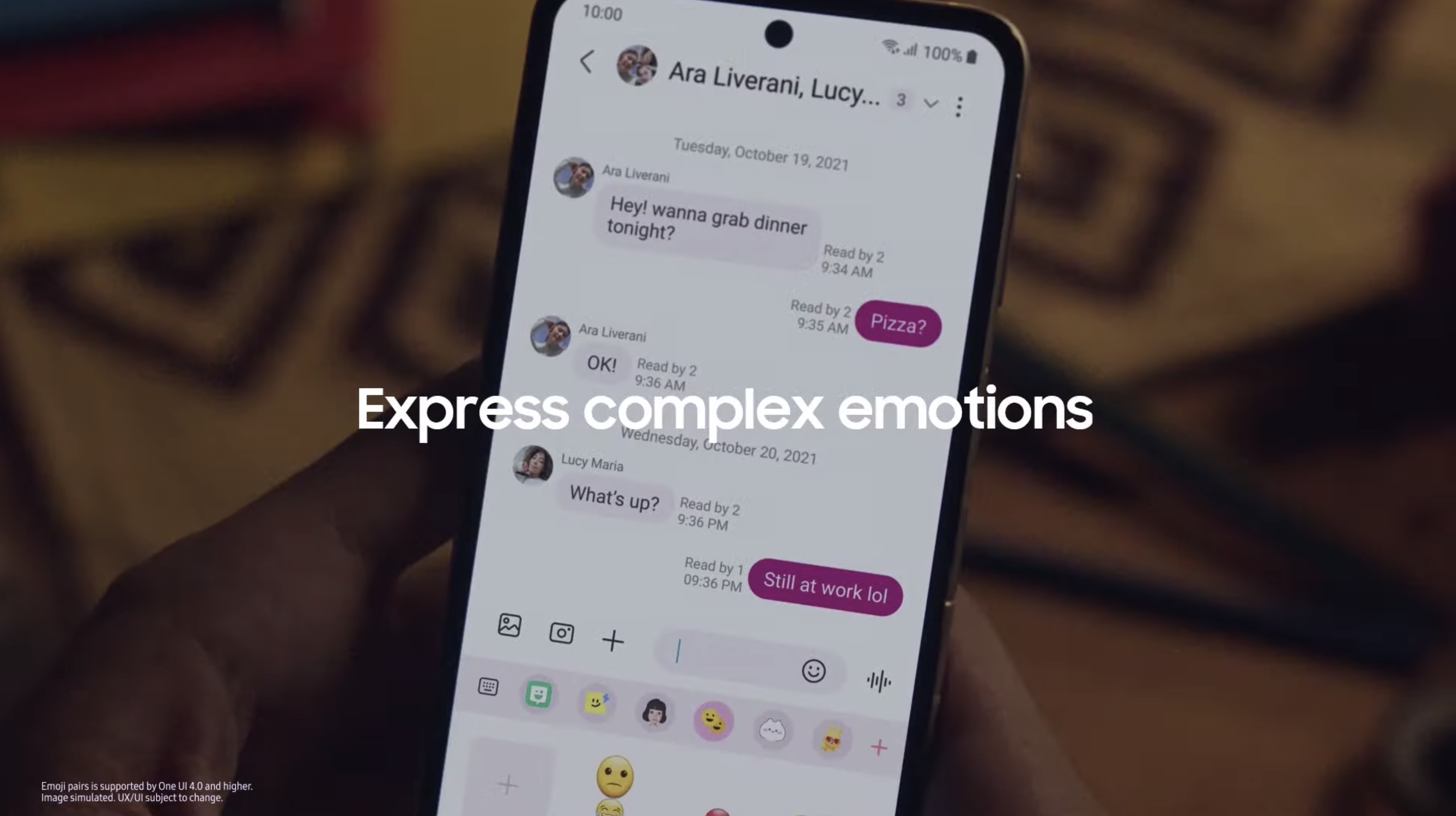 Samsung is announcing a partnership with Maison Kitsume that involves the Galaxy Buds and Galaxy Watch 4. You can order those today.
Samsung is announcing a partnership with Maison Kitsume that involves the Galaxy Buds and Galaxy Watch 4. You can order those today.
We've got some of the details along with other features coming to the Galaxy Watch 4. These include live wallpaper watch faces, a knock-knock gesture to launch a pre-selected app, and enhanced fall detection.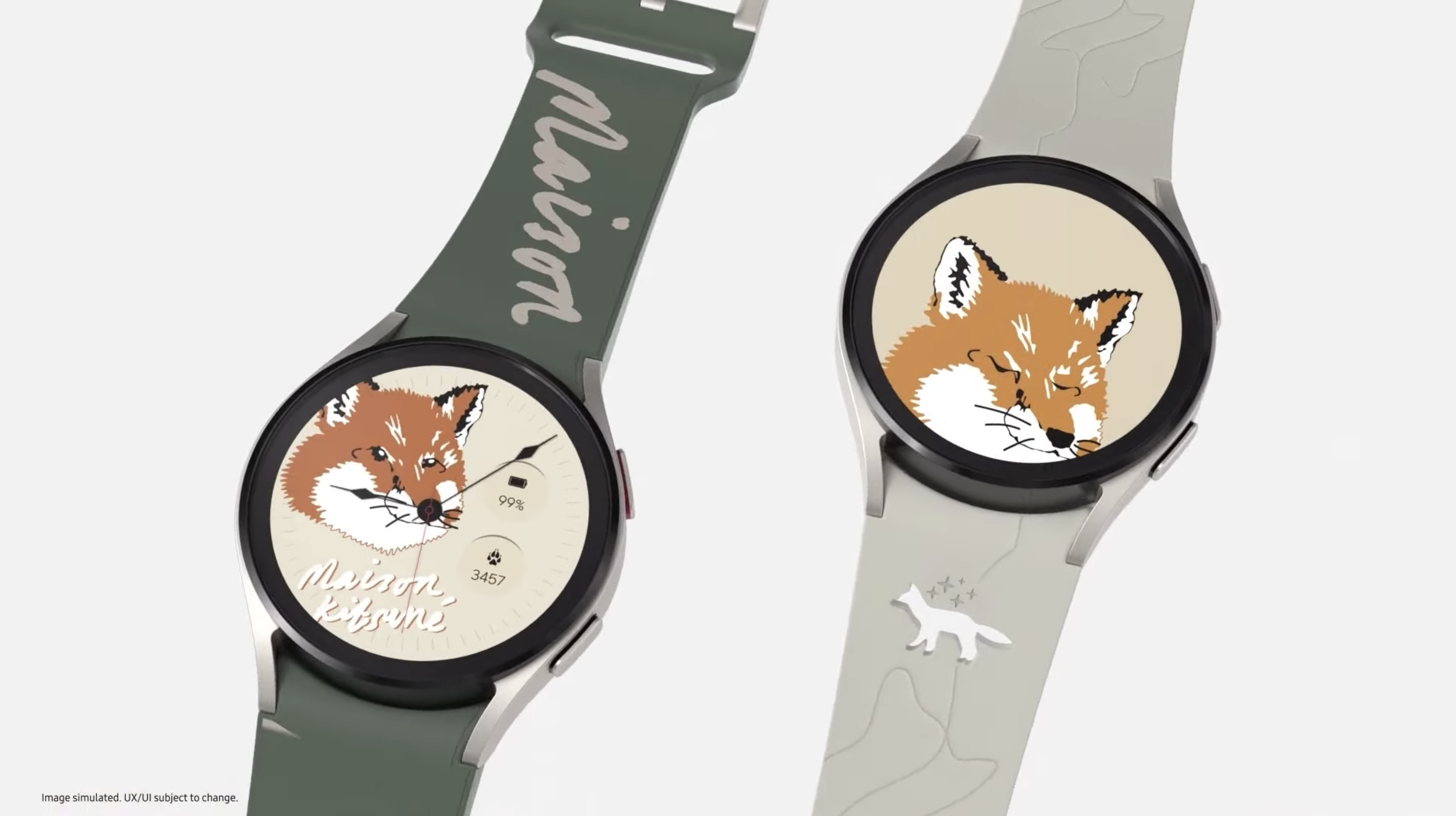 There's some SmartThings Find news, too, which basically creates a network for helping you find things. Think of it as the Samsung equivalent of Apple's Find My.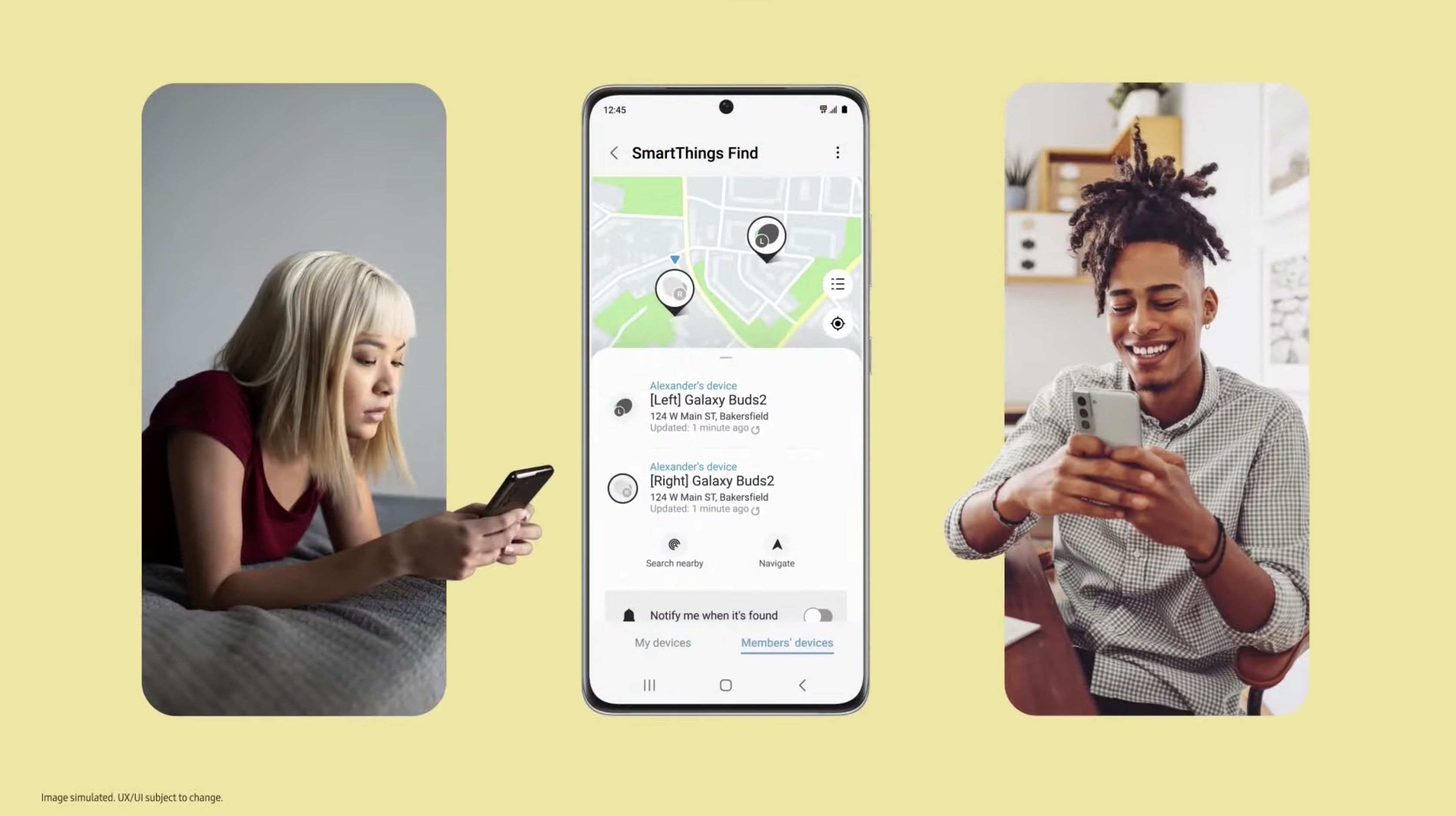 Samsung is basically pitching today's announcements as a way to bring you into the design process and put your personal stamp on things. It's an announcement that will surely appeal to some people who place a premium on aesthetics and personalization; others are going to shrug and move on.
And that's it for this live event that also could have been condensed into an email.
Get instant access to breaking news, the hottest reviews, great deals and helpful tips.
Thank you for signing up to Tom's Guide. You will receive a verification email shortly.
There was a problem. Please refresh the page and try again.