Live
Amazon Cyber Monday deals 2021 — the best sales right now
These are the best Amazon Cyber Monday sales so far
By Marc McLaren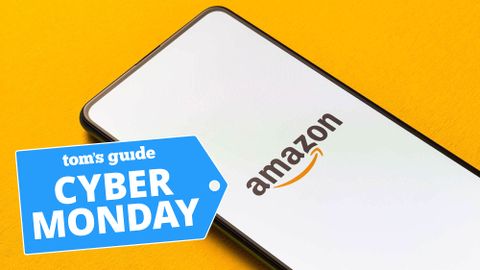 (Image: © Amazon)
Amazon Cyber Monday deals are here, and we're on hand to help you find the biggest savings on the best products.
The retailer has now swapped its Black Friday logos for Cyber Monday branding, a clear sign that the best Cyber Monday deals are now live. And from what we're seeing, there are thousands of sales to choose from.
Not sure where to start? Don't worry, we're sifting through all of Amazon's deals to bring you the best sales on everything from 4K TVs and headphones to laptops and appliances and more.
Our favorite Amazon Cyber Monday deals so far include the new Apple AirPods 3 for $169 and the LG A1 48" 4K OLED TV for $896 with $100 Amazon credit. Other highlights include the Instant Pot Air Fryer for $69, down from $99, and the MacBook Air M1 for $899.
We'll be updating this Amazon Cyber Monday deals live blog regularly over the next couple of days, so join us as we hunt down the biggest bargains in the world.
If you want to see all of the best sales right now from every retailer check out our Cyber Monday deals live blog.
Amazon Cyber Monday deals: Top sales now