It's time to set off on another globe-spanning trek when you watch The Amazing Race season 35 online. The latest edition of the CBS reality competition returns with another race around the world, pushing eager contestants to their limits as they vie for the show's $1 million prize.
Amazing Race 35 release date and time
Players are split into teams of two as they race to complete a host of challenges in a variety of locations around the globe. All the while, they'll work to take the fastest routes to get from place to place to determine once and for all who the quickest team really is. But it's never that straightforward. Plenty of twists and turns lie in wait, but you can't expect a free ride with a million bucks at stake.
This year, each episode is super-sized, with an additional 30 minutes of content compared to season 34. You'll get 90 minutes of The Amazing Race season 35, which means more of returning host Phil Keoghan and time to get to know all 13 teams competing just a bit better.
Ready to see how this year's competition plays out? Here's everything you need to know about how to watch The Amazing Race season 35. Plus, scroll down for the list of contestants.
How to watch Amazing Race season 35 from anywhere
Just because CBS isn't available everywhere doesn't mean you can't watch The Amazing Race season 35 if you're away from home. Watching the show along with the rest of the internet can be pretty easy with the right VPN (virtual private network). You can stream the show from wherever you go.
We've evaluated many VPN services, and our top pick is ExpressVPN. It meets the VPN needs of the vast majority of users, offering outstanding compatibility with most devices and impressive connection speeds. It's also affordable at $12.95 per month. (Signing up for longer periods of six months or a year reduces the cost even more.)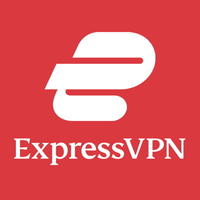 We think speed, security and simplicity make ExpressVPN second to none. During our tests, we saw fast connection times, and we're impressed by the service's ability to access more than 3,000 services spread out across 160 locations in 94 countries. There's a 30-day money-back guarantee if you're not satisfied.
How to watch Amazing Race season 35 in the US
In the U.S., viewers can watch The Amazing Race season 35 premiere Wednesday, Sept. 27 at 9:30 p.m. ET/PT on CBS.
CBS is a local broadcast network that can accessed with one of the best TV antennas or through a cable TV package.
If you've already cut the cord and don't have cable, you can watch CBS on a live TV service, like Fubo TV, Hulu With Live TV, YouTube TV and DirecTV Stream.
Of these options, we recommend Fubo, one of the best streaming services on the market.
You can also watch your local CBS station's live feed with Paramount Plus with Showtime ($11.99/month).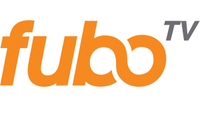 Fubo is one of the best live TV services with CBS. The streamer all of the local broadcast networks and most of the top cable channels. Who needs cable? Not Fubo subscribers. And it's got a 7-day free trial so you don't need to pay upfront.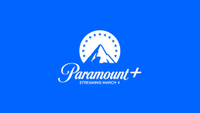 Paramount Plus with Showtime has your local CBS station's live feed. Its deep library includes Survivor and Big Brother episodes, as well as originals like 1923 and Star Trek: Strange New Worlds. The Showtime plan also comes with that network's shows, like Billions and Yellowjackets.
How to watch Amazing Race season 35 in Canada, UK and Australia
Bad news for Amazing Race fans across the world — it looks like The Amazing Race season 35 isn't airing on any channels outside the U.S. While Paramount Plus is available in Canada, UK and Australia, it's unclear when Amazing Race season 35 episodes will stream.
Travelers who are abroad and can't access their paid streaming services will need the help of ExpressVPN.
Amazing Race season 35 cast
Meet the cast of The Amazing Race season 35:
Jocelyn Chao and Victor Limary (both 49) - married
Liam Hykel and Yeremi Hykel (23, 24) - brothers
Malaina Hatcher and Andrea Simpson (45, 44) - best friends
Joe Moskowitz and Ian Todd (35, 40) - engaged
Steve Cargile and Anna Leigh Wilson (54, 28) - father and daughter
Morgan Franklin and Lena Franklin (31, 29) - sisters
Ashlie Martin and Todd Martin (both 38) - married
Robbin Tomich and Chelsea Day (both 41) - childhood best friends
Greg Franklin and John Franklin (25, 27) - brothers
Rob McArthur and Corey McArthur (48, 25) - father and son
Joel Strasser and Garrett Smith (42, 43) - best friends
Elizabeth Rivera and Iliana Rivera (52, 27) - mother and daughter
Alexandra Lichtor and Sheridan Lichtor (34, 29) - brother and sister