Trying to get a Disney Plus sign up? We can't blame you. The house of the mouse has a gigantic vault of movies and TV, from the Disney and Pixar library to nearly the whole MCU (Spider-Man is swinging in soon) and National Geographic too! And the new Marvel shows such as Loki sweeten the deal with programming you can't miss — because everyone's talking about it.
Yes, more than a year into Disney Plus, the service is now rolling out brand-new shows from its biggest properties on a regular basis — so it's harder and harder to say no. Pricing starts at $7.99 per month, with a $79.99 per year option, which saves you $15.89 each year. If that's too expensive, we're tracking all of the Disney Plus deals, including Verizon's free year and the Hulu/ESPN+ bundle.
One of the biggest new shows in Disney Plus is The Mandalorian, and we're already wondering what Dave Filoni and crew have up their sleeves for The Mandalorian season 3. The last we saw Mando, he was splitting apart from Grogu (aka Baby Yoda), and then we found out another Star Wars show was coming: The Book of Boba Fett.
Families looking to save money will also want to sign up for Disney Plus, as the Premier Access movies can be a lot cheaper than a trip to the movies.
Don't worry about device support, the list of Disney Plus supported devices is very comprehensive. it's on streaming boxes and sticks (Android TV, Apple TV, Roku, Chromecast and Amazon Fire TV) and the PS5, PS4, Xbox Series X and S and Xbox One consoles.
Wondering where to start? Our The Mandalorian review posits that this show mixes western tropes and Star Wars lore to great effect.
After subscribing, you're gonna need to download a Disney Plus app, and we've got links for iPhones, iPads, Android phones, Amazon Fire tablets. Streaming also works via web browsers, as Disney Plus plays on Chromebooks.
Disney's doing its best to make Disney Plus a mandatory part of participating in modern culture, as Marvel Studios exec Kevin Feige says the shows will be important to understanding the films — an issue with the Netflix Marvel shows and Agents of S.H.I.E.L.D..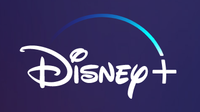 Disney Plus is live and available either in the pretty-cheap $7.99 standalone package — which nets you the whole Disney vault and The Mandalorian — or with a $13.99 bundle that includes Hulu and ESPN Plus, which some might consider a cable-replacement.
How to sign up for Disney Plus
1. Open https://disneyplus.com/welcome.
2. Select "Get the Disney bundle" or "Sign up for Disney+ Only."
3. Enter your email address and click "Agree & continue" (feel free to decline marketing emails by unchecking that box).
4. Enter a password (make it good) and click continue.
5. Enter your billing info, and click Agree & Subscribe.