The best laptop bags for college can not only protect your laptop, but in many cases store a tablet, headphones, and other gear. With back to school season in full swing, laptop bags from popular brands including Targus, Adidas, The North Face, and more are on sale.
We've put together a list of the best laptop bags for every budget and for all occasions below. From courier bags to backpacks, these laptop bags are suitable for college, work, or everyday use. Plus, make sure to check out our back to school sales guide for all the essentials you'll need.
Best laptop bags under $50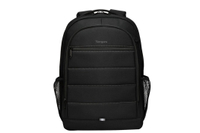 Targus Octave: was $39 now $11 @ Best Buy
Looking for a versatile laptop bag? Best Buy has the Targus Octave, which can secure up to a 15.6-inch laptop via its padded laptop pocket. Its padded back panel and contoured shoulder straps also ensure it remains comfortable to carry.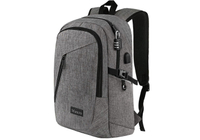 Mancro Laptop Backpack: was $29 now $21 @ Amazon
The Mancro Laptop Backpack has more than 10 compartments, one of which can house a 15-inch laptop. It also has a combination zipper lock, which ensures no one will open your laptop bag and steal its contents when you're not looking.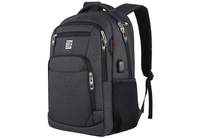 Volher Laptop Backpack: was $49 now $23 @ Amazon
The Volher Laptop Backpack is one of the best laptop bags you can get. The budget-friendly bag has a 30-liter capacity and is spacious enough to accommodate a 15-inch laptop. We especially like the bag's built-in USB-charging port and cable, which provides a more convenient way to charge your devices as you travel. (Battery not included).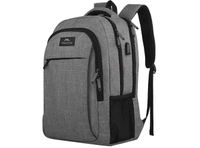 Matein Laptop Backpack: was $49 now $29 @ Amazon
Don't let its cheap price fool you. The Matein Laptop Backpack is one of the best laptop bags on the market. This 27-liter bag features a padded laptop sleeve that fits laptops up to 17 inches in size. It also has a USB-charging port, which connects to a battery backup in the bag that lets you charge your devices without having to open your backpack. (Battery not included).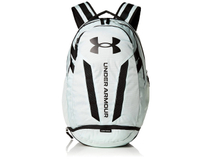 Under Armour Hustle Backpack: was $55 now $41 @ Amazon
If you want a laptop bag with a sporty look, the Hustle Backpack is for you. Available in a wide assortment of colors, the this bag features a 15-inch laptop sleeve, water-resistant finish, and a zippered bottom compartment. It's one of the best laptop bags around.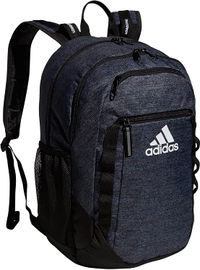 Adidas Excel 6 Backpack: was $55 now $42 @ Amazon
This Adidas Excel 6 is a simple but very stylish backpack. It offers four outside zippered pockets, and dual water holders on either side. Plus, there are internal organization slots and a 16" padded computer sleeve for storing your tech devices.
Best laptop bags under $100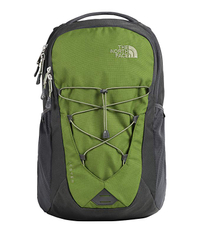 The North Face Jester Backpack: $68 @ Amazon
The North Face Jester backpack is the ideal campus backpack. It has a 30 liter capacity, a padded 15-inch laptop sleeve, and a front organization pocket with mesh water bottle holders.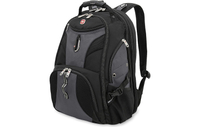 SwissGear 1900 ScanSmart Laptop Backpack: was $89 now $69 @ Amazon
The SwissGear 1900 is made with 1200D ballistic polyester to withstand heavy use and harsh environments. It's also a TSA-friendly laptop bag, which means it's designed to produce a clear and unobstructed image of your laptop when undergoing X-ray screening. The 31-liter bag can hold up to a 17-inch laptop.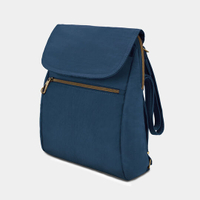 Travelon Signature Slim Backpack: $75 @ Kohl's
If you're after a backpack that is a heavy on the style, then this Travelon Signature Slim Backpack could be the perfect pick. It doesn't favour looks over function either with two interior zippered wall pockets, a main compartment that can easily fit a tablet or slim laptop and a slash pocket that offers quick access.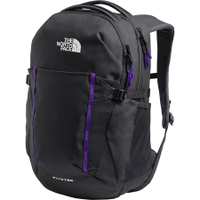 The North Face Pivoter Backpack: $78 @ Amazon
The 27-liter North Face Pivoter Backpack features a roomy main compartment with a padded laptop sleep. The front compartment has a padded tablet sleeve along with additional organizational pockets. It's available in various colors at Amazon.
Best laptop bags over $100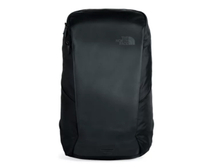 Kaban Backpack: $129 @ The North Face
Made of ultra-durable, water resistant 900D polyester, the North Face Kaban backpack is virtually indestructible. It features a 26-liter capacity and has a dedicated sleeve to protect laptops up to 15 inches.
How to choose the best laptop bag
Everyone has their own style, but there are a few things you should look for when shopping for the best laptop bags.
Size: First, you'll want to know what size laptop your bag can accommodate. Some can accommodate laptops as big as 17 inches, whereas others are limited to ultraportables no bigger than 13 inches, ideal for one of the best laptops for battery life.
Compartments: You should also check if the bag has a dedicated laptop compartment and if there's space for other devices like a tablet or college books. The last thing you want is for all your devices to share one large compartment.
Travel friendly: There are also various laptop bags that are TSA-compliant. These bags are designed so that they offer a clear and unobstructed image of your laptop/tablet when they're undergoing X-ray screening at an airport. The TSA doesn't endorse any bags or brands, but bag manufacturers will usually highlight if they're bags are TSA-friendly.
Durability: If you live in a region with changing seasons, we also recommend you investigate what type of material your laptop bag is made of. Investing in a waterproof laptop bag can be extremely useful as it can protect your laptop — and other devices — from water damage.
Versatility: Finally, with many gyms now reopened, you may want to invest in a laptop bag that can double as a gym bag. Some bags even feature special compartments for dirty clothes or sneakers, so that they can be stored away from your laptop or tablet.