We're in the middle of the Labor Day mattress sales, and they offer the best chance for the cheapest prices ahead of Black Friday. As Tom's Guide's Sleep Editor, I monitor mattress prices all year round, so I know the deals patterns for all the big sleep brands, as well as what constitutes a good price drop and when it's better to wait.
Mattress sales happen all year round, but some deals are better than others. Many brands have a permanent offer that runs all the time (you could argue that means it's not really a deal at all, but that's an argument for another article). However, most of our best mattress brands bump up their discounts for the sales events that accompany national holidays. The very lowest prices are typically reserved for the Black Friday mattress sales, Labor Day is your last chance to get these bigger discounts if you don't want to wait until the end of November.
Are the 2023 Labor Day mattress sales good?
Yes. Most brands have lowered their prices to match what they were on the 4th of July and over Presidents' Day. For example, Helix has bumped up its discount from 20% off to 30% off, Brooklyn Bedding has also increased its discounts from 25% off to 30% off. We also have a special deal that knocks $400 off all purchases over $1k at Saatva (click that link to activate the discount).
Brands that typically sell at MSRP have also introduced discounts for Labor Day. For example, there are discounts across the range at Purple, up to 25% off at Casper, and various discounts and freebies available at Tempur-Pedic.
Here are my picks for the best mattress deals to shop today: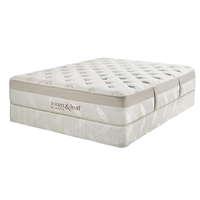 Saatva Classic mattress: was $1,095 now from $895 at Saatva
The Classic is a luxury innerspring mattress, and our #1 mattress overall. Choose between three different sleep feels and two heights, to suit your sleep style and preferences. In our Saatva mattress review, we found it comfortable in all sleeping positions, as well as being a good choice for hot sleepers and anyone with back pain. Our special link gets you $400 off all sizes, for a limited time, taking the price of a queen size down to $1,695. It's not quite the lowest price we've seen this year, but it's an excellent deal in the context of current prices.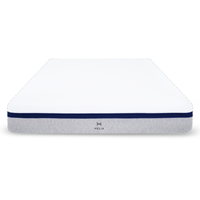 Helix Midnight Mattress: was $936 now from $702 at Helix
The Helix Midnight is our favorite mattress for side sleepers, thanks to a hybrid design that combines soothing foams to cushion the hips and shoulders, as well as coils for support. In our Helix Midnight mattress review we also found it good at isolating motion, making it a great choice for anyone who shares a bed. Typically you can get 20% off, but Helix has amped up the discount to 25% off for Labor Day, and you'll get two pillows for free. With this offer, a queen size is $999, which matches the lowest price we've even seen on this model.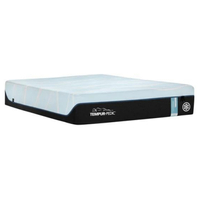 Tempur-Breeze mattress: was $4,099 now from $3,599 + $300 freebies at Tempur-Pedic
The Breeze is Tempur-Pedic's cooling mattress option, and promises to keep you either 5 degrees (ProBreeze version) or a ridiculous 10 degrees cooler (LuxeBreeze version). You'll also benefit from this brand's legendary pressure relief and high-end foams. Tempur typically doesn't discount its mattresses, but for Labor Day there's $500 off any size, which is one of the biggest discounts we've ever seen ($300 off is more common, and that doesn't really crop up very often). You'll also get freebies worth $300. We aren't expecting this offer to stick around long.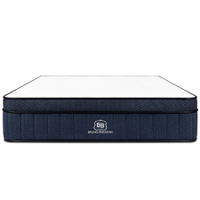 View Aurora Luxe at Brooklyn Bedding
The Aurora Luxe is a luxurious feeling hybrid that's available in three different firmness options. It delivers excellent comfort and support, as well as top-notch cooling via a specialist cover. Regular deals knock 25% or more off MSRP, and there's a 120 night trial included. If you have a little more cash to splash, we think the pillow-top upgrade is well worth it.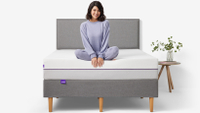 Purple Plus Mattress: was $1,495 now from $1,195 at Purple
The Purple Plus is a more luxurious version of the original model. It features Purple's unique elastic grid, which molds to the sleeper's shape, won't trap heat, and pings back immediately when pressure is removed. In our Purple Plus mattress review, we found it offered softness and firmness exactly where it's needed. Premium foam adds cushioning. Purple usually sells its mattresses at MSRP, but there's $300 off all sizes for Labor Day, which means a queen costs $1,595.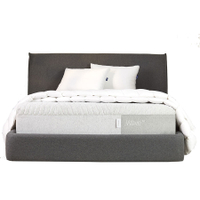 Casper Wave Hybrid Snow: was $2,895 now from $2,171 at Casper
The Casper Wave Hybrid Snow is Casper's most advanced mattress, and offers really outstanding cooling – this is an excellent choice for hot sleepers. In our Casper Hybrid Snow mattress review we were also impressed with the motion isolation on offer here. It's an investment, but the current 25% off deal matches the cheapest price we've ever seen on this model. A queen is now $2,546 (was $3,395). We expect this discount to decrease to 20% off after Labor Day.
Not all brands are doing something special for Labor Day – Nectar and DreamCloud are both running their regular deal, for example, However, it's still not a bad day to shop: these deals are very rarely bettered, so although you won't be getting an especially good deal, you won't be paying over the odds either.
Will I get a cheaper price if I wait for Black Friday?
Maybe. This is traditionally the best time to shop for a new mattress if you're after the biggest discounts. However, the difference will often be marginal – in some cases you might be paying an extra $50 if you buy during the Black Friday deals rather than the Labor Day sales. And some brands won't offer anything particularly special at all, and instead will match their best offer from the rest of the year. If you want a new bed sooner rather than later, in general I think you're safe to buy today and won't be missing a major discount. If you really really want the lowest price possible, hang on for Black Friday.