The Meta Quest 3 has arrived, and it's significantly more powerful than the Meta Quest 2. However, it's also more expensive.
We currently rate its predecessor as the best VR headset, so let's run you through our Meta Quest 3 vs. Meta Quest 2 showdown to see what device will end up being crowned the king of VR.
Unlike the Meta Quest Pro — which, in retrospect, seems to be a VR headset that was never meant for average users — the Quest 3 feels like a true step forward from the Meta Quest 2. Both headsets look largely similar, though the Quest 3 is noticeably slimmer and features some extra hardware on the front of the headset visor.
One area the headsets differ greatly, however, is price. The Meta Quest 3 starts at $499 for the 128GB model. By contrast, the Quest 2 has recently received a serious price reduction. So there's a real argument to be had about which headset to get despite the fact that the Quest 3 is a clear improvement.
To help you decide, here's a Meta Quest 3 vs. Meta Quest 2 comparison that highlights the key differences between both headsets.
Meta Quest 3 vs Meta Quest 2: Specs
Swipe to scroll horizontally
| Header Cell - Column 0 | Meta Quest 3 | Meta Quest 2 |
| --- | --- | --- |
| Price | $499 (128GB), $649 (512GB) | $299 (128GB), $429 (256GB) |
| Release date | October 10 2023 | 2020 |
| Chipset | Qualcomm Snapdragon XR2 (Gen 2) | Qualcomm Snapdragon XR2 |
| Display resolution | 2064 x 2208 pixels per eye | 1832 x 1920 per eye |
| Storage | 128GB, 512GB | 128GB, 256GB |
| RAM | 8GB | 6GB |
| Battery life | Up to 2.9 hours (rated) | 2-3 hours (rated) |
| Size | 7.2 x 6.3 x 3.8 inches | 7.5 x 5.2 x 4 inches |
| Weight | 1.1 pounds | 1.1 pounds |
| Mixed reality passthrough | Full color passthrough (4MP 18 PPD) | Limited black and white passthrough |
Meta Quest 3 vs Meta Quest 2: Price and availability
Price is probably the biggest thing in the Meta Quest 2's favor. It's currently $299 / £299 for the 128GB model and $349 / £349 for the 256GB model.
The Meta Quest 3 is more expensive and again, there are two different models. The 128GB version cost $499, while the more expansive 512GB edition will set you back $649.
So if price is your main consideration, you may want to consider the Quest 2. You can get it now from the Meta online store in both storage sizes. If you want the Quest 3, you'll need to head over to the the Quest 3 product page to order one.
Meta Quest 3 vs Meta Quest 2: Design
For a headset that is "reimagined and redesigned," the Meta Quest 3 looks a lot like the Quest 2 at first glance. But if you take a deeper look at the two headsets you'll notice some massive differences.
Namely, according to Meta, the Quest 3 is 40% slimmer than the Quest 2. And when you look at the two headsets side by side the Quest 3 is noticeably slimmer. This is partly due to pancake optics, which allow for higher-resolution lenses in smaller spaces by layering optical film.
In addition to a slimmer form factor, the Quest 3 also gets a brand-new camera array on the front of its visor. This array includes dual 4MP RGB color cameras and a depth sensor in between them. This not only allows for a more accurate representation of the area you're using the Quest 3 in but it also allows for full-color video passthrough.
Aside from these changes, there are a few other tweaks. The top strap is a Y-shape rather than a straight line going back, which should allow for a more secure fit.
Additionally, instead of needing to grab a lens to adjust the IPD of your lenses, the Quest 3 introduces a wheel to adjust IPD, which should be a significant quality of life improvement.
The speakers also appear to be moved to drive sound down rather than towards you, and according to Meta the new headset has a 40% louder audio range than Quest 2. We can't confirm that exact number, but based on our hands-on time with the Quest 3 we can say the speakers sound great in person.
Meta Quest 3 vs Meta Quest 2: Displays
The Quest 2 display is fine, but it's been surpassed by its competitors. The 1832 x 1920 per eye resolution lags behind the PSVR 2, which features twin 4K OLED, 2,000 x 2,040 displays. However, it is in line with the Meta Quest Pro, which features the same 1832 x 1920 per eye display resolution.
Predictably, the Meta Quest 3's display benefits from a big bump in resolution. The headset will feature an LCD display with a resolution of 2064 x 2208 pixels per eye, with a refresh rate of 120Hz. Meta calls this its "4K+ Infinite Display" and it's a nice improvement over the Quest 2.
So if you prize display quality above all else, the winner is clear: Meta Quest 3.
Meta Quest 3 vs Meta Quest 2: Controllers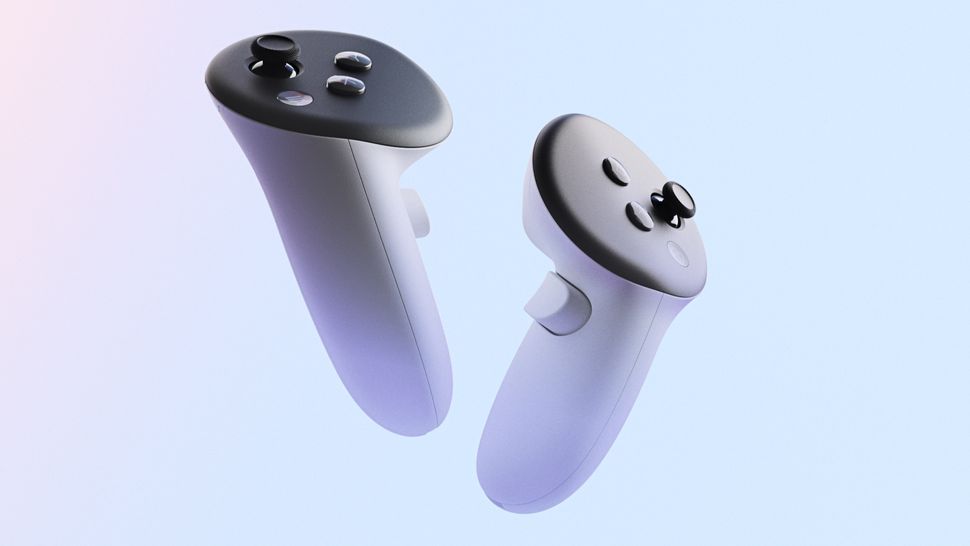 The Quest 2 controller's iconic tracking ring is gone with the Quest 3 touch Plus controllers. These new controllers adopt the sleeker look of the Quest Pro's Touch Pro controllers but annoyingly lack the Pro controller's cameras, so there are some slight concerns about potential tracking issues. However, the Quest 3 will support hand tracking from launch, so maybe outside of gaming, you won't need to use controllers as much.
It also seems that the Quest 3 will continue Quest 2 controller's reliance on disposable batteries. In the product listing at Best Buy, the Quest 3 is confirmed to come with two AA batteries, presumably one for each controller.
Meta also added TruTouch haptics to the controllers for the new headset. This feature integrates haptic feedback into the Quest 3's Touch Plus controllers, stealing a popular feature from the Touch Pro controllers.
Meta Quest 3 vs Meta Quest 2: Performance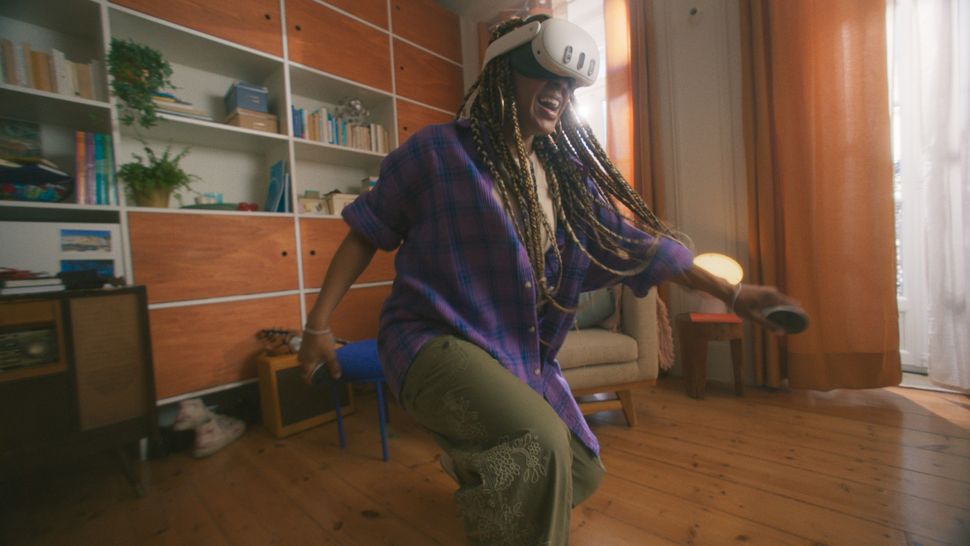 The Quest 3 should be a bit faster and more capable than its predecessor thanks to its new Qualcomm Snapdragon XR2 Gen 2 chipset.
According two Meta, this chipset "delivers more than twice the graphical performance as the previous generation Snapdragon GPU in Quest 2" and in our time using a Quest 3 we found games ran well and looked great.
That added power will likely also come in handy when using the Quest 3's new mixed-reality capabilities, which are possible thanks to its new full-color passthrough cameras. They should allow you to interact with experiences that are projected into the real world around you, which should put the new Snapdragon chip through its paces.
Meta Quest 3 vs Meta Quest 2: Battery life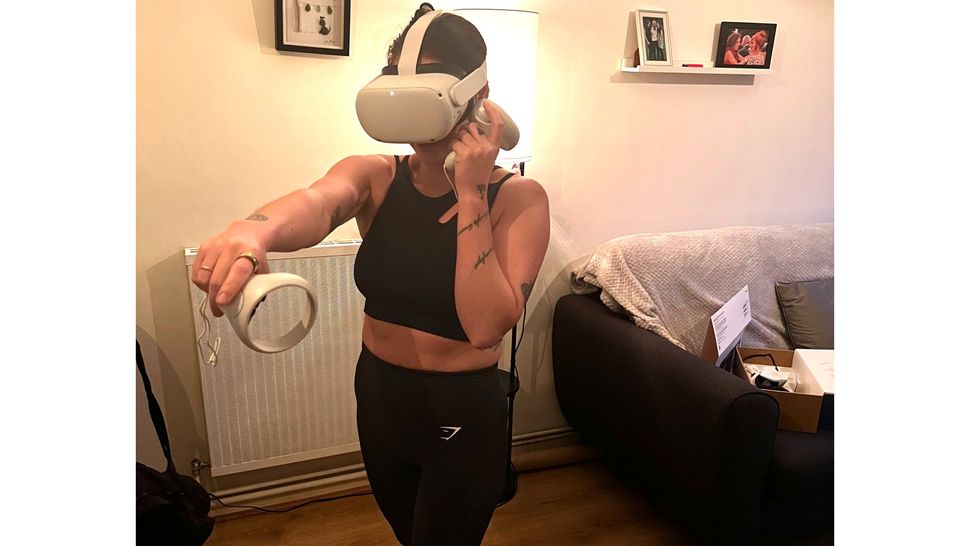 Currently, the Meta Quest 2 is rated at 2 to 3 hours of battery life, though this depends on the activity. When I watched Cocaine Bear in VR, it drained roughly half my battery in 90 minutes, but VR gaming will drain it faster.
In terms of battery life, the Quest 3 is not going to be an upgrade. According to Meta chief technology officer Andrew Bosworth, the battery life will be "about the same as Quest 2, plus or minus." But given the expectation of higher performance, hitting the same battery life numbers means that the battery has been improved over the Quest 2.
Right now, we expect three hours of juice is the maximum you'll be able to squeeze out of the Meta Quest 3. However, we'll have to do a full review to know for sure!
Meta Quest 3 vs Meta Quest 2: Games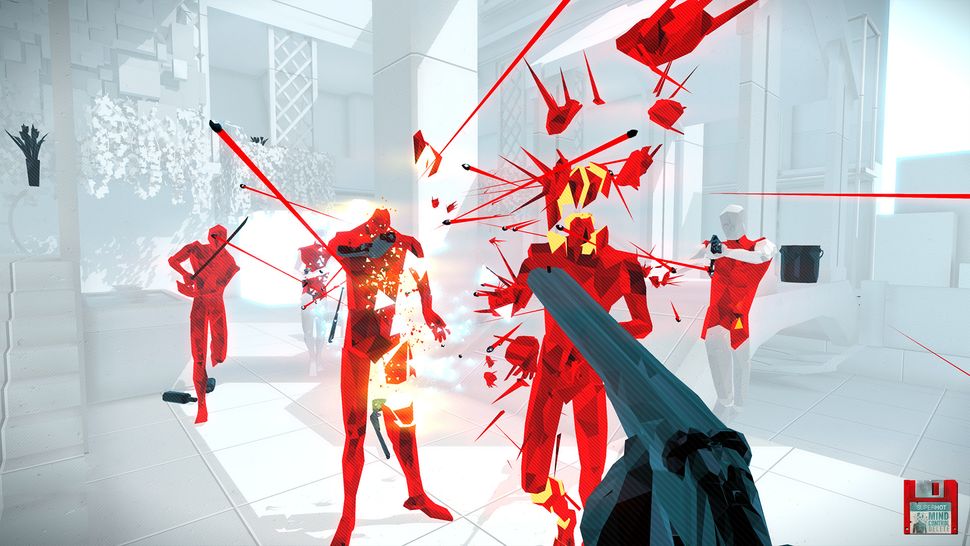 Great news if you're thinking about getting the Quest 3 — it's going to be backward-compatible with the entire Quest 2 games library. That means you can play all 500-plus Quest 2 games at launch, including the new ones announced at the Meta Quest Gaming Showcase 2023.
Currently, we haven't seen anything announced that won't work on Quest 2 that will be playable on Quest 3, but we expect it to happen eventually. The combination of a better processor and new mixed reality features makes it more likely than not that developers eventually take advantage of the Quest 3's advantages.
But most games — for now — will probably come out on both. Meta has no intention of giving up on the Quest 2 just yet, viewing it as the true entry point into the Meta VR ecosystem. An upcoming software update will boost the Quest 2 chipset with a maximum 26% CPU performance increase and a GPU speed increase of up to 19%. for Quest 2. This update will also enable Dynamic Resolution Scaling for the Quest 2 to improve frame stability with the new, increased pixel density.
If you're looking for a place to start gaming, check out our guide to the Meta Quest 2 games you should play first.
Meta Quest 3 vs Meta Quest 2: Mixed reality features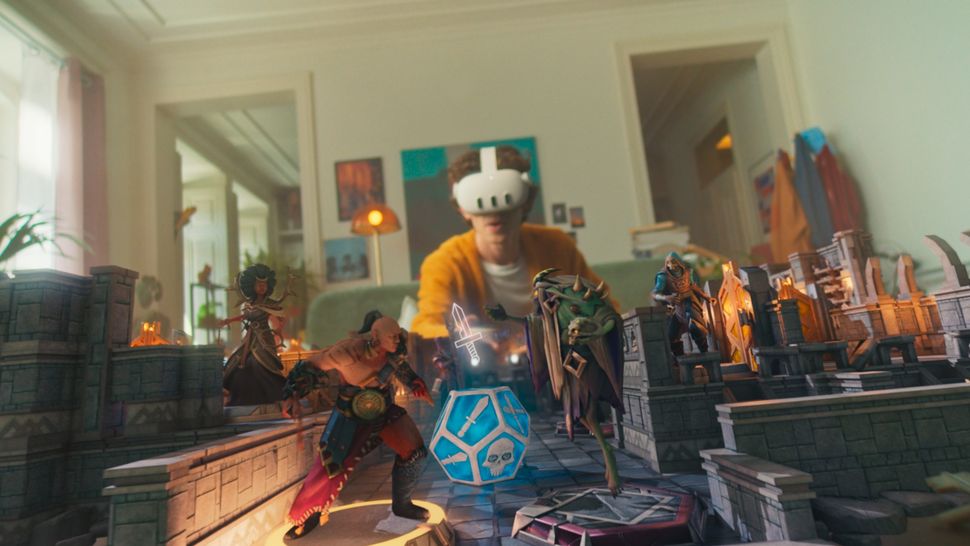 Mixed reality is the biggest difference between the two headsets. The Quest 2 has essentially no mixed reality features — it's a VR headset. There is black and white video passthrough, but it's incredibly limited and mostly so the Quest 2 can tell where you are in a room.
The Quest 3 though, looks set to take advantage of its full-color video passthrough. The Quest 3's camera array and depth sensor combine to accurately represent the space you're in and the cameras have 10 times the pixels of the Quest 2's black and white cameras.
Meta has yet to show off its full vision for mixed reality on the Quest 3, but in the announcement video and its Meta Connect 2023 stage show we did get some brief peeks at how this might work. At one point in the announcement video a Quest 3 user is playing the VR game Demeo and instead of being forced to play on a virtual tabletop, they are playing on the table in front of them.
Meta Quest 3 vs Meta Quest 2: Which is best for you
The good news is that it really does appear that Meta wants to keep the Quest 2 around as part of its product line of VR headsets. With the incoming price reduction to $299 and continued software updates to improve performance, getting a Quest 2 now won't be a wasted investment. While Meta will one day set it aside for the Quest 3, it doesn't seem like that day is any time soon.
But if you want an experience that takes you between virtual reality and the real world in one headset, the Meta Quest 3 appears to be the clear choice. Its $499 starting price point may not feel like great value when the headset launches, but if developers start making games and apps that take advantage of the Quest 3's mixed reality capabilities, it could become the best VR headset for most people.
More from Tom's Guide