Memorial Day TV sales are still going strong. From budget big screen 75-inch TVs to affordable 4K TVs, Memorial Day sales are an excellent opportunity to upgrade your screen and get a great deal. Retailers are continuing to offer their best Memorial Day TV sales of 2022, with great discounts that keep on coming.
This year with the challenges faced through rising household bills, it's more important than ever to be cautious about where you spend your hard-earned dollars. So we're being extra picky about the Memorial Day TV sales we highlight and cross-checking prices, looking at competing deals, and making it a point to highlight TVs we've reviewed or highly recommend.
If you want a cheap smart TV, Amazon has TVs on sale starting at $99. A lot of these are older 1080p Fire TVs, which means they're best suited for a child's room or as a secondary TV. If you want the best value — a TV that's cheap, but performs better than its price — we've listed our top picks below.
We've also spotted an excellent Memorial Day TV sale on an LG 65-inch 8K TV. While we're still waiting for 8K content, Best Buy has one on sale for $999, which is the cheapest 8K TV we've ever seen. And check out the Toshiba sale below for a 50% off deal on a 65-inch 4K screen with 120Hz refresh that costs just $499.
We're looking at the best TV deals we've seen thus far in 2022. Whether you're shopping for the best TV you can afford or the best value, Memorial Day sales are a great time to save.
Memorial Day TV sales — Quick links
Best Memorial Day TV sales still available
Top 10 deals
32 to 49 inch TVs
50 to 59 inch TVs
60 to 85 inch TVs
OLED TVs
The least expensive Memorial Day TV sales — what to expect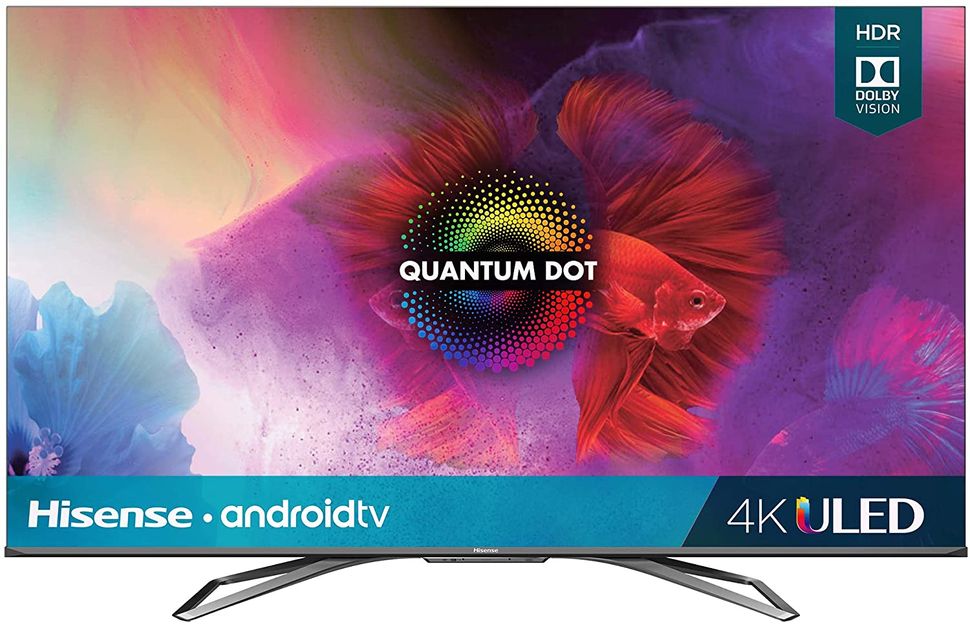 If you're shopping on a strict budget, we recommend looking at TVs from the likes of TCL, Hisense, and Amazon's Fire TVs (made by Insignia, Pioneer, and Toshiba). These TVs lead the charge when it comes to value. Expect Memorial Day TV sales from these brands to drop as low as $299 for a 55-inch 4K TV.
In terms of stores to shop at, look for deals at Amazon, Best Buy, and Walmart. Amazon and Best Buy tend to undercut each other and are your best bets for deals on inexpensive TVs.
Value TVs we recommend include the TCL 5-Series Roku TV, Hisense H8G Quantum Series TV, and the Toshiba C350 Fire TV, which is the best Fire TV we've reviewed. These are among the best TVs under $500 and provide an excellent value for anyone shopping on a strict budget.
Tips for scoring the best Memorial Day TV sales
Use price checking tools: Our top rule when shopping on Memorial Day is to price check everything. We're big fans of CamelCamelCamel

(opens in new tab)

, a website that price checks millions of items sold on Amazon. For example, if you see a 55-inch TCL TV on sale for $299 on Memorial Day, CamelCamelCamel will show you that specific TV's price history. In other words, it exposes fake deals so you can avoid them.
Shop at competitors: Retailers like Best Buy, Amazon, and Walmart will have a wide variety of Memorial Day TV sales. Each retailer will try to undercut the other. So if you spot a TV at a price you like, it's worth price checking that TV at a competing retailer. Sometimes the price may be the same, but you may get some freebies with your TV purchase.
Don't always trust reviews: We all read user reviews. However, shoppers should always keep an eye out for fake reviews. Although retailers have removed many bogus reviews from their websites, there are so many that it's become near-impossible to keep up. Sites like Fakespot

(opens in new tab)

(which works with Amazon reviews only) can help you weed our fake reviews from real ones.
Avoid buying refurbished: Buying refurbished is a great way to save money. However, we're not fans of refurbished TVs. The main reason is because you never know how "scratched and dented" the TV you're about to buy really is. Should it not meet your standards, you could be on the hook for return shipping. Unless the savings are massive, we'd stay away from refurb TVs.
OLED TVs and Memorial Day
These once prohibitively expensive TVs are now selling well under $999. For instance, OLED TVs currently sell for about $795 (for a 48-inch model). 55-inch models sell for about $999. In fact, right now Amazon has the Vizio 55-inch OLED 4K TV on sale for just $998 (opens in new tab). That's $201 off and one of the best TV deals right now.
Prime Day and Memorial Day TV sales
Amazon hasn't confirmed this year's Prime Day date, but the e-commerce giant did say Prime Day will occur in July. Prime Day TV deals will play a huge role this Prime Day, but when it comes to saving money — are Prime Day deals better than Memorial Day TV sales? Generally speaking, Memorial Day is the better day to buy a new TV. That's because Amazon will focus on its Amazon hardware during Prime Day. Sure, we'll see deals on other TV brands and from other retailers, but Prime Day will mainly focus on Amazon TVs. Meanwhile, Memorial Day TV sales will be found across multiple retailers, and not just Amazon. That means you'll see a wider variety of deals versus what we'll see during Prime Day.