Max is our pick for the best streaming service out there so it's no surprise that it has one of the best Black Friday deals so far as well. And while it's not quite as good as last year's holiday discount, you can use it for twice as long.
That's right — right now you can get Max with ads for just $2.99 per month for six months. That's an amazing Black Friday streaming deal. Would we have loved this to be for Max's $16 per month ad-free tier? Sure, but this is still a great way to binge-watch a ton of great TV shows and movies this holiday season.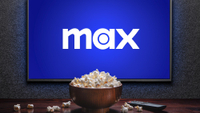 Max with ads: was $9.99 now $2.99 per month
This deal gets new and returning subscribers 70% off Max's ad-supported tier for six months. It's probably the best streaming deal you'll get this year and it's a great way to catch up on House of the Dragon, Succession and more Max shows and movies. Get it now before it's gone!
There's weirdly never been a better time to get Max. With the Writers Guild of America and Screen Actors Guild (SAG-AFTRA) strikes, not a lot has come out recently. But those strikes are now over, which means we should be in for new TV shows and movies soon, like True Detective: Night Country on Jan. 14.
So that means if you haven't been watching as much this year and need to catch up on shows like the incredible The Last of Us, you've got time to start binge-watching. And if you're excited about some new shows, you'll have those coming soon too — House of the Dragon season 2 is officially slated for early summer 2024.
Already caught up and need something to tide you over until new shows arrive? We've got you covered with these nine underrated Max shows you're probably not watching.
But it's not all about TV shows — part of what makes Max such a great streaming service is its deep library of movies. So get your six months for $2.99 per month now and start watching hit movies from this year like Barbie, or check out these five classic Max movies you can watch right now, all of which have 100% or more on Rotten Tomatoes. Either way, there's tons to watch on Max.