Bad news for Disney Plus subscribers. The media giant announced that it will increase the price of its streaming service from $7.99/month to $10.99/month. (The annual rate will also increase from $79.99/year to $109.99/year).
The new rates will take effect on December 8. That same day, for those who don't want to spend more, an ad-supported version of Disney Plus launches at $7.99/month. And the price hike couldn't come at a worse time, as December feels like a good time to cancel Disney Plus, HBO Max and Hulu — at least based on their upcoming releases. Your mileage, of course, may vary.
However, there's a trick you can do now to avoid paying the higher rate. If you're not a member and have been on the fence, simply lock in the $7.99/month ($79.99/year) Disney Plus price by subscribing now. Otherwise, if you're a current member your best bet is to opt for the annual Disney Bundle. The Disney Bundle offers the best value and will only increase $1 from $13.99/month to $14.99/month — savings of around $14 vs their new pricing. It includes ad-free Disney Plus and ad-supported Hulu/ESPN Plus.
Reasons to get either plan will depend on how many months you plan to use it. Check out our guide on how to beat the Disney Plus price hike for more.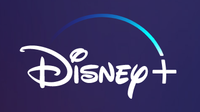 Disney Plus: for $79.99/year @ Disney
New members: If you're not a Disney Plus member, now is the time to lock in your rates. You can get Disney Plus for $79.99/year and avoid the new price of $109.99/year.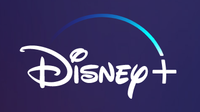 Disney Plus Bundle: for $79.99/year @ Disney
Current members: If you're already a member looking for the best value — your best bet is the Disney Bundle. It includes ad-free Disney Plus and ad-supported Hulu/ESPN Plus. The current price is $13.99/month, but it'll increase just $1 to $14.99/month.
News of the price hikes come as Disney announces it has gained 14.4 million subscribers during its third quarter for a total of 152 million Disney Plus subscribers.
That said, Disney Plus is one of the best streaming services offering a huge amount of content including Marvel, Star Wars, Disney's own animated canon, and The Simpsons (all 30+ seasons and counting). A lot of the content is available in 4K resolution with HDR color palettes, too.
Looking for more ways to save? Make sure to read our guides to the best Hulu promo codes and ESPN Plus promo codes.
Next: Watch these 5 HBO Max movies before they leave in August 2022. Also, DC's Pennyworth just got renamed for HBO Max — and it's dumb.