Early Black Friday sales have arrived at Amazon, and while there are plenty of money-off discounts on games and accessories, the best gaming deal that I've spotted is this epic buy 2 get 1 free promotion.
For a limited time, Amazon is offering "buy 2 get 1 free" on select PS5, Xbox Series X and Nintendo Switch. To get this deal, select three eligible games and add them to your cart. The cheapest one will be completely free at checkout. If you happen to own multiple consoles, you can mix and match across platforms. For example, you could select two PS5 games and a Nintendo Switch game, and you'll still get one of them free. The same if true if you grab a PS5, Xbox and Switch game all together!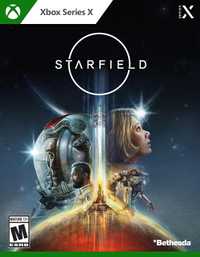 PS5, Xbox and Switch games: buy 2 get 1 free @ Amazon
Amazon's "buy 2 get 1 free" promotional sale on various PS5, Xbox Series X and Nintendo Switch games is live ahead of Black Friday. Loads of the biggest releases of 2023 are included in this promotion. Just add three eligible games to your Amazon shopping cart, and the cheapest one will be free when you checkout. Even better, you can mix and match across platforms.
This isn't the first time Amazon has run a "buy 2 get 1 free" gaming promotion this year, but this latest iteration of the deal offers the best selection of games yet. Loads of the biggest games of 2023 are included such as Starfield, Mortal Kombat 1, Resident Evil 4, Armored Core 6, Final Fantasy 16, Street Fighter 6, Assassin's Creed: Mirage and Metal Gear Solid: Master Collection Vol.1.
There are also the likes of Aliens: Dark Descent, Diablo 4, NBA 2K24, Lords of the Fallen, Sonic Superstars and Dead Island 2. Plus, there's a glut of must-play games released in previous years such as Elden Ring, Gran Turismo 7, Marvel's Midnight Suns and Hitman 3. In summary, if you primarily play on PS5 or Xbox Series X then there are plenty of excellent choices here. The downside of this deal is that selecting just three games will be tough.
Unfortunately, the Nintendo Switch selection isn't quite as strong. There are the likes of NBA 2K24, Disney Dreamlight Valley and Metal Gear Solid: Master Collection Vol.1 to choose from but there are no major Nintendo-published games. Don't expect to pick up Super Mario Bros. Wonder or The Legend of Zelda: Tears of the Kingdom via this deal. You'd probably be better off browsing our roundup of the best Black Friday Nintendo Switch deals instead for discounts on the best Nintendo Switch games.
If you're looking to stretch your gaming budget as far as possible while still picking up some of the latest releases, then this is probably the best early Black Friday gaming deal we've seen to date. If you choose your three games wisely — be sure to avoid The Lord of the Rings: Gollum — then you'll be able to pick up a trio of top-quality titles that will keep you busy until 2024. Just be sure to make your selections relatively quickly as this deal might not stick around for long.