The latest PlayStation Store sale sees the return of Double Discounts, and this collection of deals includes several of the best PS5 games including Star Wars Jedi: Survivor, Dead Space and Final Fantasy XVI.
If this is your first time shopping in a Double Discounts sale, you might be a little confused as there are technically two sale prices. A standard discount, and a double discount (hence the name). To get the larger discount you will need an active PlayStation Plus subscription, so make sure you've renewed your membership before you start shopping if you want to save the most money possible.
In total, there are almost 600 individual deals in this PlayStation Store sales spanning PS5 and PS4 games, as well as DLC expansions and savings on in-game currencies. With so many deals to choose from, we're rounding up our favorite discounts down below to help you pick out the true gems.
Be sure to note that the PlayStation Store Double Discounts sale runs until Thursday, Sept. 14, and that you'll need a PlayStation Plus sub of any tier level to get the biggest discounts. So, without any further housekeeping, let's dive into our favorite deals in this sale.
The best PlayStation Double Discount Deals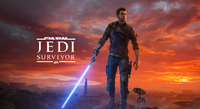 Star Wars Jedi Survivor: was $69 now $48 @ PlayStation Store
Star Wars Jedi: Survivor is arguably the best Star Wars media in years. Playing once again as Jedi in hiding Cal Kestis on the run from Sith inquisitors, this galaxy-spanning third-person action-adventure game combines satisfying lightsaber combat with rewarding exploration and also packs a highly cinematic story that will thrill Star Wars fans both new and old.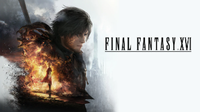 Final Fantasy XVI: was $69 now $55 @ PlayStation Store
The Final Fantasy franchise has never been scared to reinvent itself, and this 16th mainline entry is one of the most radical departures to date. Packing real-time combat, and a focus on epic-scale boss battles, Final Fantasy XVI is a highly cinematic experience. Plus, it packs a dark medieval setting and a grown-up story that casts you as a fallen prince on a mission of redemption.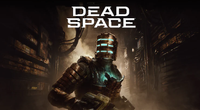 Dead Space: was $69 now $48 @ PlayStation Store
Step back into the space boots of Isaac Clarke in this remake of the legendary sci-fi survival horror, Dead Space. The USG Ishimura has been overrun with nightmarish enemies, and it's your job to discover the source of the outbreak while trying to keep your sanity in check. You'll need to conserve your resources by strategically dismembering enemies.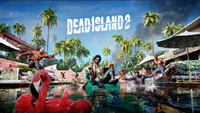 Dead Island 2: was $69 now $48 @ PlayStation Store
Dead Island 2 offers players a sun-soaked playground crawling with the undead. Using just about any weapon you can get your hands on, it's your job to slay your throughway Hell-A from the mansions of Beverly Hills to the boardwalk of Venice Beach. Fully playable in co-op, Dead Island 2 is a rip-roaring open-world game full of zombies to slaughter, survivors to assist and powerful loot to collect. Just don't expect much more than mindless zombie-bashing fun.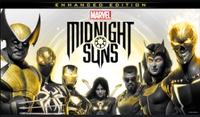 Marvel's Midnight Suns (Enhanced Edition): was $69 now $34 @ PlayStation Store
Marvel's Midnight Suns is one of the most overlooked games on PS5. It brings together a roster of iconic Marvel superheroes to battle the demonic Lilith via strategic turn-based battle. But when you're not engaged in combat you can build your relationships back at home base which in turn makes your heroes stronger. This Enhanced Edition includes five additional cosmetic skins.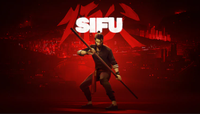 Sifu: was $39 now $19 @ PlayStation Store
Unleash your inner John Wick in Sifu. This intense beat 'em up casts you as a young Kung Fu student on a quest for revenge against those who wronged you. But each time you fall, you will age, and with that comes serious consequences. Be warned this is a brutally challenging game but when you nail a string of perfect attacks, it offers a feeling that few games on PS5 can match.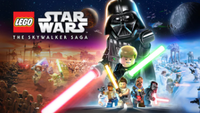 LEGO Star Wars The Skywalker Saga: was $59 now $23 @ PlayStation Store
The whole galaxy is yours to explore in LEGO Star Wars: The Skywalker Saga. Experience your favorite moments from across all nine Star Wars chapters in adorable LEGO brick form, and unlock more than 300 playable characters. This is also an excellent pick for co-op play sessions and is especially well-suited for younger players taking their first steps into the world of gaming.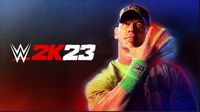 WWE 2K24: was $69 now $37 @ PlayStation Store
The most popular wrestling simulator on PS5 is included in this PlayStation Store Double Discount sale. John Cena takes center stage in WWE 2K24, allowing you to relive key moments of his storied 20-year career. Plus, there's also an expanded set of gameplay features, a visual overhaul and a deep roster of WWE Superstars and Legends.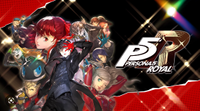 Persona 5 Royal: was $59 now $36 @ PlayStation Store
Persona 5 Royal is part turn-based RPG and part high-school simulator. You play as a new student who has recently moved to Tokyo. Soon you discover the ability to transverse a strange alternate reality and form The Phantom Thieves in an effort to fix the corrupt society around you. Just be warned, Persona 5 Royal will consume all your free time once it gets its hooks in.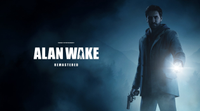 Alan Wake Remastered: was $29 now $11 @ PlayStation Store
Alan Wake is a famous writer on a mission to find his missing wife in the pictures town of Bright Falls, but his plight is made even more mysterious when he begins to discover pages of a horror novel he has no memory of writing. This beloved action-thriller has been remastered for PS5 and now includes both DLC chapters and across-the-board visual and performance improvements.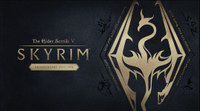 The Elder Scrolls V Skyrim Special Edition: was $49 now $19 @ PlayStation Store
Yes, it's another port of Skyrim, but this legendary RPG has never played better on a console than it does on PS5. Experience improved performance and visuals, and new Creation Club content in this Special Edition. Plus, with the full base game and its three DLC expansions, you're getting hundreds of hours of play all for just $19.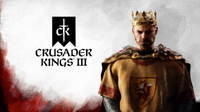 Crusader Kings 3: was $49 now $25 @ PlayStation Store
Spanning hundreds of years, Crusader Kings 3 is an award-winning strategy role-playing game. Play as a medieval ruler, from an English Earl to a Chinese Emperor, using warfare, diplomacy, intrigue and a whole lot of marrying to reach and stay at the top. This, the third in the Crusader Kings line is a worthy successor to the legendary Crusader Kings II, with just as much depth and replay-ability.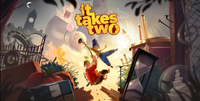 It Takes Two: was $39 now $14 @ PlayStation Store
It Takes Two is a co-op adventure game where you must work together with your partner to complete puzzled and traverse creative platforming sections. The story is a little grating, but the innovative level design is a constant delight. Even better, you can invite a friend to play through the entire game for free. There's no need for you both to purchase a copy.