Best Student Computer: Quick Menu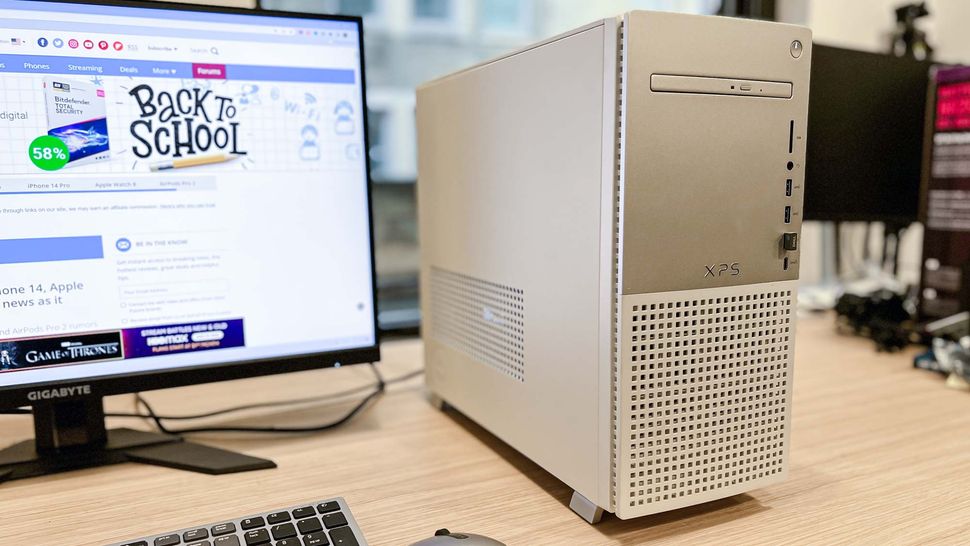 1. The list in brief
2. Best overall
3. Best Windows computer
4. Best MacBook
5. Best Windows laptop
6. Best Chromebook
7. Best for gaming
8. Best mini computer
9. Best for DIYers
10. How we test
Finding the best student computer isn't easy. There's a lot to keep in mind when shopping for the best computers that meet all of your needs as a student, including size, power and perhaps most importantly, price. That can be a lot, especially if you've got exams and homework to contend with.
The sheer number of machines to choose from can be challenging, but whether you want a Windows 11 PC, a Mac, a svelte all-in-one computer or a big beefy gaming PC, we're here to help find the right computer for you. Every student has different needs and a different budget, which is why we've rounded up some of our favorite computers in a broad range of prices.
Below, you'll find our curated list of the best computers for students. Don't forget to also check out our guides for the best student Chromebooks and the best MacBooks for college students. And with Black Friday approaching, also keep an eye on your favorite vendor for potential deals.
Tony is a computing writer at Tom's Guide covering laptops, tablets, Windows, and iPadOS. During his off-hours, Tony enjoys reading comic books, playing video games, reading speculative fiction novels, and spending too much time on Twitter. His work has appeared in publications such as Laptop Mag, PC Mag, and various independent gaming sites.
The quick list
Here's a quick overview of the best student computers you can buy right now based on our testing and reviews.
Load the next two computers
Best overall
The best mini PC overall
The Mac mini M2 is a pint-sized powerhouse that's cheaper and faster than its predecessor thanks to the speedy M2 chip. The option to upgrade it with an M2 Pro ($1,299) sweetens the deal, turning this into a decent Mac for gaming or light photo/video editing. It's a great mini PC for Mac fans.
Best for projects
8. Raspberry Pi 4 Model B
The best mini PC for tinkerers
The Raspberry Pi 4 Model B has a powerful processor, 4K video output and an improved part selection. It offers enormous value for projects ranging from simple to complex, from its enhanced processing and graphics to offering broad compatibility with older accessories.
The best student computers right now
The best student computer overall
Apple's iMac recently received a turboboost to M3, which has boosted it up to the top of our charts as the best student computer you can buy today. It offers a beautiful display, an excellent webcam and an array of bright new color schemes. Alongside that, the M3 is more than capable of crushing your task list with beastly performance, as well as some gaming and handy multi-tasking.
The iMac M3 is an even better deal because it still starts at $1,299 and now you're getting the extra features and added power of the M3 chip. That pays off in better performance when doing things like gaming or editing video, as well as better video quality on calls. If you're in the market for a new desktop Mac and you like the idea of an all-in-one, the iMac M3 is easy to recommend because you get decent performance at pretty much everything but serious gaming and creative work in a package that costs under $2,000.
Read our full Apple iMac 24-inch review.
The best Windows student computer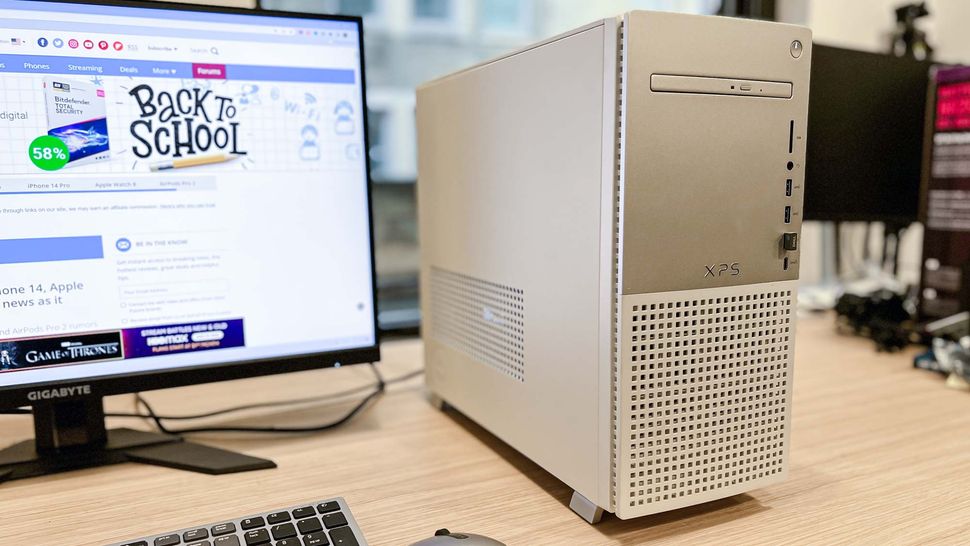 The Dell XPS 8950 is one of the best PCs for students because it's a solid entry-level machine that's small, quiet, affordable, and packed with components powerful enough to tackle any school project — or play the latest games at a steady clip.
The XPS 8950 is a great investment for students because it packs those powerful components into a low-key, unassuming chassis that won't look out of place in a dorm or office setting. And while the inside is a little cramped, there's plenty of room to tinker and upgrade as your needs change, and you don't need any tools to open up the chassis — you just need to remove two thumb screws and a side panel.
Read our full Dell XPS 8950 review.
The best MacBook for students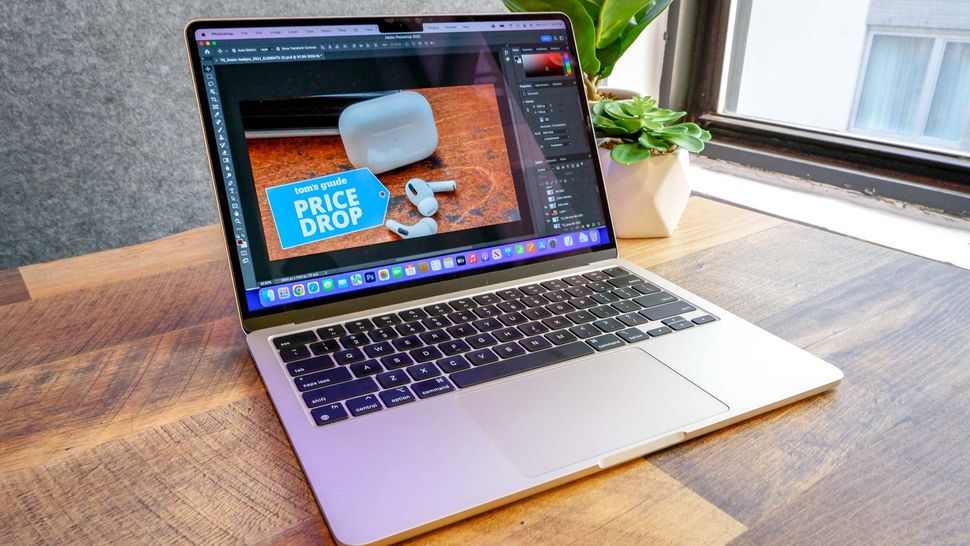 The new MacBook Air will keep its charge through multiple classes, breaks and all-nighters. We mean that, as it survived on the Tom's Guide battery test for 14 hours and 06 minutes. Its performance is also significantly improved: the M2 chip makes the MacBook Air a shockingly decent system in multiple ways, giving it plenty of power for your studies.
Plus, you can run iOS and iPadOS apps on the MacBook Air, as its M2 processor is similar to the A-series iPhone and iPad processors. Living the remote learning life? You'll look clearer and more accurate than ever, as signal processing in the M2 makes the MacBook Air webcam better than ever. Also, its Magic Keyboard is really great for typing comfortably for hours on end.
Read our full Apple MacBook Air M2 review.
The best Windows laptop for students
There's stiff competition for powerful, lightweight laptops in the over-$1,000 price range, including Apple's M2-powered MacBook Air and MacBook Pro, plus Dell's ever-reliable XPS 13 line. But Acer just butted into the conversation with its newly-redesigned and ever more powerful Swift 5 model, which has experienced a significant glow-up.
It packs a lavish new design with golden trim plus a powerful 12th-gen Intel Core i7 chip, a gorgeous 1600p display, and a startlingly swift 1TB SSD onboard. It's also cheaper than its notable rivals when comparably equipped. There are a couple of caveats to consider, but the latest Acer Swift 5 is a very strong overall pick given its $1,499 price tag.
Read our full Acer Swift 5 review.
The best Chromebook for students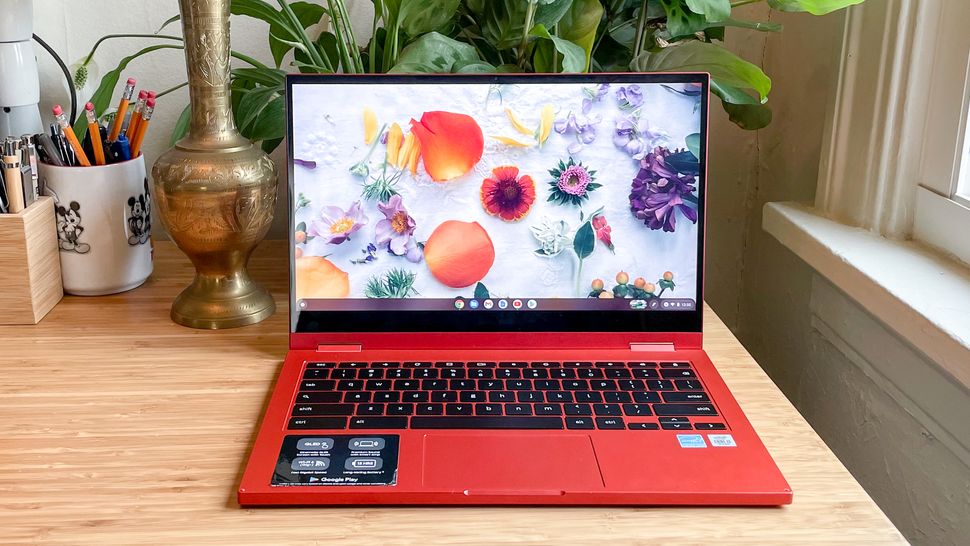 The Samsung Galaxy Chromebook 2 is a premium Chromebook that's great for students because it offers a beautiful QLED display, great sound, and 8 hours of battery life. Plus, its Core i3 configuration provides a ton of speed for Chrome OS.
We weren't as happy with the vertical travel in its keyboard, which is a bit shallow. This creates a slight learning curve you'll adapt to over time. But to get a Chromebook that looks this good — wow that Fiesta Red color option stands out in a sea of silver Chromebooks and PCs. Plus, at $549 (Celeron) or $699 (Core i3), the Galaxy Chromebook 2 is a pretty great value.
Read our full Samsung Galaxy Chromebook 2 review.
The best gaming computer for students
The Alienware Aurora R16 ($1,749 to start) is the latest in the company's line of Aurora gaming PCs, though you could be forgiven for not initially recognizing this rig as a gaming machine.
Unlike its predecessor the Alienware Aurora R15, which sports an ultra-futuristic design that screams "gaming PC," the Aurora R16's Legend 3.0 design is decidedly subdued. Minor flourishes aside, this Alienware desktop wouldn't look out of place in an office.
While it may not look flashy, it's got power where it counts since you can configure this rig with the latest Intel processors and Nvidia GeForce RTX 40 series GPUs. And all that power won't cause the Aurora R16 to melt thanks to its advanced cooling tech that keeps the PC running cool and quiet.
Read our full Alienware Aurora R16 review.
The best mini PC for students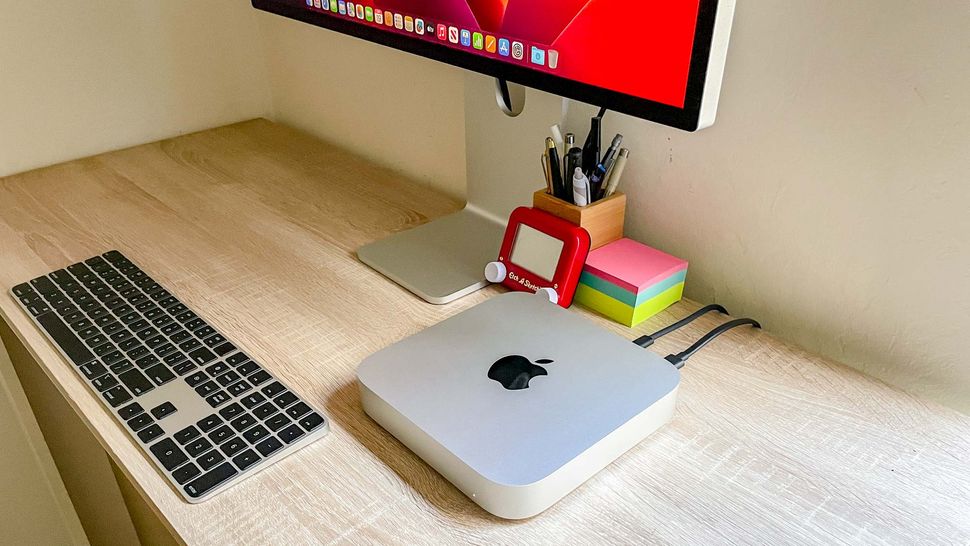 Sometimes a student wants a slim, subtle PC to sit unobtrusively on their desk. For those students we recommend the Apple Mac mini M2: it's everything we loved about the Mac mini with M1, but now it's cheaper and faster thanks to the addition of Apple's custom M2 chip.
The M2 Mac mini is the most affordable of Apple's current crop of Macs, and it delivers huge value for a decent price. You won't be playing the latest PC games or crunching huge video files with ease, but for most schoolwork, the Mac mini M2 should be more than capable enough. You'll need to hook it up to your own monitor, keyboard, and mouse, but that's par for the course when purchasing PCs.
Read our full Apple Mac mini M2 review.
The best computer for DIYers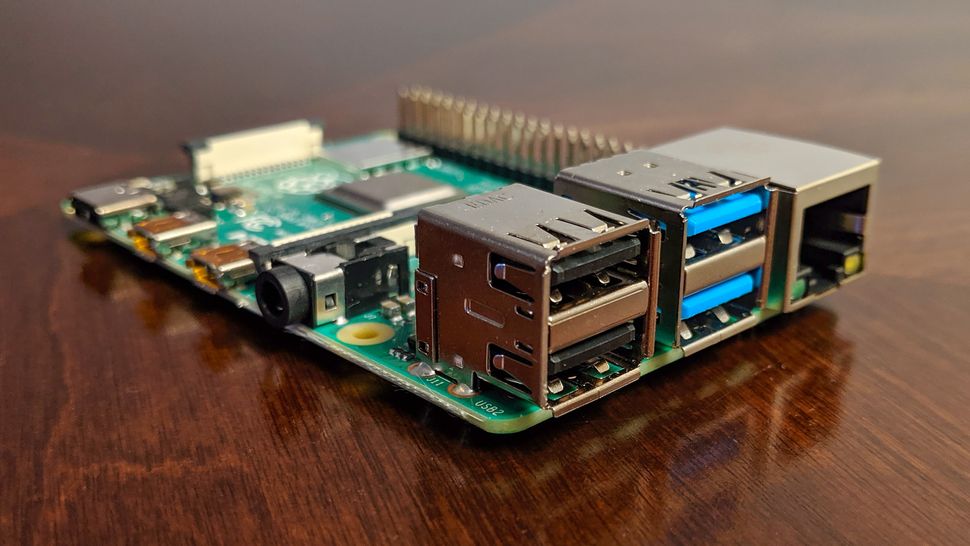 The Raspberry Pi ushered in a new era of DIY tech, and the $35-$55 Raspberry Pi 4 Model B pushes that to new heights with a more powerful processor, 4K video output and an improved part selection. While this incredibly affordable DIY PC is powerful enough to work as a standalone PC in a pinch if you want to install Windows on it, that's not really the ideal way to use this computer.
Instead, the Raspberry Pi 4's real value for students lies in how many projects you can build with it. While it's nothing more than a fancy circuit board out of the box, once you kit it out with a power supply, monitor(s), and whatever input devices you prefer, you can turn it into everything from a tiny PC to a web server to a home media center or a retro gaming machine.
If you want a ready-made PC for homework and papers you'd be better off with another PC on this list, but if you want a cute little DIY PC board you can use for all sorts of cool student projects, you can't go wrong with the Raspberry Pi.
Read our full Raspberry Pi 4 Model B review.
How we test the best student computers
How we test computers
As we evaluate and review all sorts of computers — such as best all-in-one computers, best gaming PC and best mini PCs — we run a series of standardized tests to measure how each machine performs, what uses it's best suited to, and what sort of capability you get for the price.
These standard tests include generalized performance benchmark tests, like Geekbench 4 and 5 (for processor performance), 3DMark Fire Strike Ultra (for graphics), and a custom file transfer test to measure hard drive performance.
Gaming-oriented benchmarks test the performance of systems using current games, measuring the frame rates each desktop will produce in games like Tomb Raider, Far Cry: New Dawn, Red Dead Redemption 2 and Middle-earth: Shadow of War. We'll also run individual game tests and the SteamVR performance test to evaluate how well-suited they are to the unique demands of virtual reality.
Most importantly, we spend a ton of time simply using each desktop computer for everyday activities. We watch movies, do work, play games, and blast music on the speakers, all to get a better sense of which ones are worth your money.