10 Ways the Galaxy S9 Beats iPhone X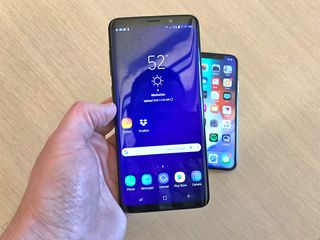 Sorry, Apple
The war between Samsung and Apple has reached a new level with the release of the Galaxy S9 and S9+. These two new flagships are more than ready to take on the iPhone X, and not just because they're cheaper.
With the new camera, innovative augmented-reality features and some of the advantages Samsung phones have had for a while, there are plenty of reasons to pick up the Galaxy S9 and S9+ instead of the $999 iPhone X. Here's why you should go the Galaxy route.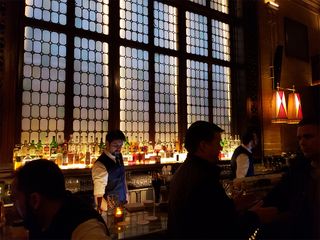 Better low-light camera
The new Super Speed Dual Pixel camera on both the Galaxy S9 and S9+ offer a variable aperture that starts as wide as f/1.5, compared with f/1.8 for the iPhone X's main lens. Because the S9 can let in 28 percent more light than the S8, its camera should outperform the iPhone X in dim conditions. Plus, Samsung has improved the noise reduction to produce clearer shots.
Credit: Tom's Guide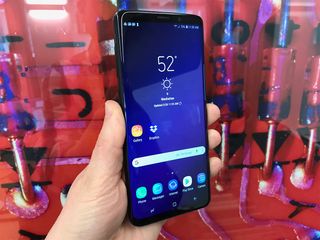 Considerably cheaper price
Although the Galaxy S9 pricing varies by carrier, you can get the Galaxy S9+ for a very reasonable $840, compared with $999 for the iPhone X. So you can get a bigger screen (6.2 inches versus 5.8 inches) for $160 less. If you want the same size display as the iPhone X and can live without dual rear cameras, the Galaxy S9 starts for as little as $740.
Credit: Tom's Guide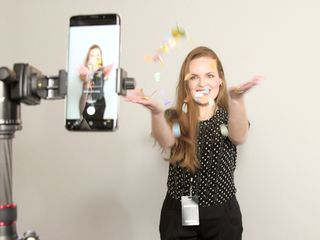 Better slow-mo
Four times better. That's how much more dramatic the Super Slow-Mo feature on the Galaxy S9 and S9+'s camera is. Samsung's flagships can record at 960 frames per second (fps) at 720p resolution, compared with just 240 fps for the iPhone X (though the iPhone records slow- motion at 1080p). But the real edge here is that the Galaxy S9 is smart enough to detect motion as an object or subject enters the frame.
Credit: Tom's Guide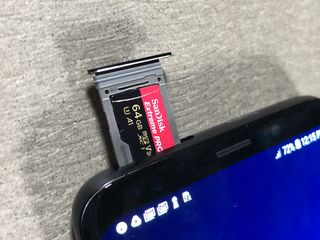 Expandable storage
With the iPhone X, you can jump from 64GB to 256GB of storage for an extra $150 at the time of purchase, but that won't help you after the fact if you run out of room. The Galaxy S9 and S9+ support microSD cards all the way up to 400GB. That's extreme at about $230.79 on Amazon, but you can add an extra 128GB for $39, or 256GB for $121.
Credit: Tom's Guide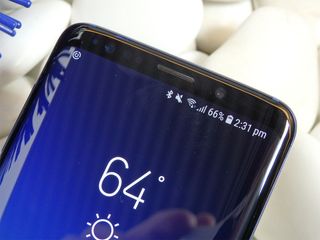 Sleeker design, sans notch
The notch on the iPhone X isn't as big a deal aesthetically as many make it out to be, but it can be distracting when you're using an app with a white background. What's more annoying is that you can't see the battery percentage at a glance unless you swipe down first.
We also like the color options on the Galaxy S9 better, as you can pick from Midnight Black, Coral Blue orLilac Purple. The iPhone X comes in Space Gray and Silver.
Credit: Tom's Guide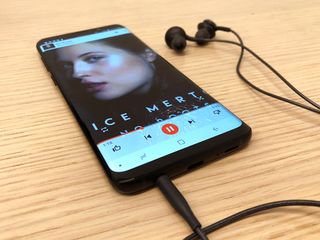 Hey, a headphone jack!
Although many of us are starting to wear wireless headphones, there are plenty of people who would prefer to plug in wireless earbuds or cans. And the Galaxy S9 and S9+ let you do that with a standard headphone jack. No lame dongle required.
Credit: Tom's Guide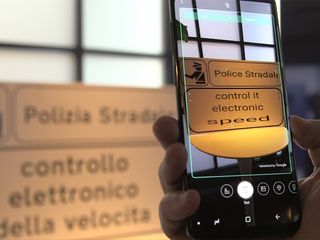 You can do more with AR
Sure, Apple's App Store offers plenty of compelling iOS AR apps, but the Galaxy S9 and S9+ let you experience the potential of augmented reality right off the bat. For instance, with Bixby Vision and the rear camera, the Galaxy S9 can translate signs and menus in foreign languages on the fly. And using the front camera, you can try on makeup virtually and buy it on the spot from Sephora. We're less enthused by Samsung's AR Emoji, which look creepy compared with Apple's Animoji.
Credit: Tom's Guide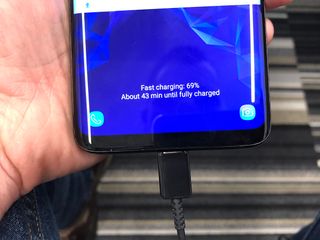 Fast charging doesn't cost extra
This Samsung advantage is overlooked by most. While the iPhone X can charge to 50 percent in just 30 minutes, you need to spring for more accessories to make it happen, including a 29-watt USB-C power brick ($49) and a USB-C-to-Lightning cable $25. Samsung's fast charger comes in the box.
Credit: Tom's Guide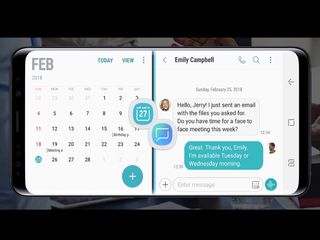 Made for multitasking
While Apple has brought split-screen multitasking to the iPad with iOS 11, the iPhone is still treated like a unitasker. That's not the case with the Galaxy S9 and S9+. The Edge panel, accessible by swiping in from the right, lets you launch two separate apps side by side (or top and bottom). And with the App Pair feature, brought over from the Galaxy Note 8, you can launch those two apps with a single tap.
Credit: Samsung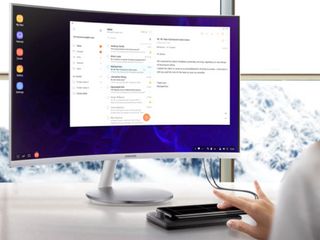 You can use the S9 as a mini PC
The new Dex Pad from Samsung is an accessory that allows you to plug the Galaxy S9 or S9+ into a full-size monitor and use your phone as an Android computer, complete with mouse and keyboard support. The Dex Pad supports screens with up to 2K resolution, and you can even use the S9's display as a touchpad.
Credit: Samsung