The Best Xbox One X Enhanced Games to Play Now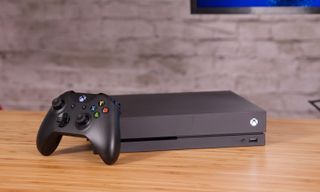 The best of Xbox One X
So you've snagged a shiny new Xbox One X, hooked it up to your 4K TV and are all set for endless hours of immersive ultra-HD gaming. There's just one thing left to figure out: What do you play first?
Microsoft's 4K-ready console offers enhancements for dozens of big titles at launch, with even more Xbox One X Enhanced games expected to pop up throughout the year. If you're looking to show off what your Xbox One X is truly capable of, here are the best games that take advantage of 4K, HDR and the general performance improvements on Microsoft's souped-up console.
Credit: Tom's Guide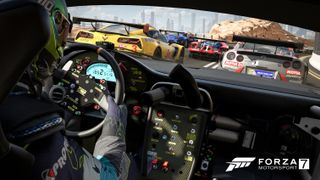 Forza Motorsport 7
Forza games have long been showpieces for new Xbox hardware, and Forza Motorsport 7 is no exception. Turn 10's new simulation racer looks absolutely stunning on Xbox One X, from the realistic sunlight that bounced off my Porsche to the richly detailed mountains and deserts of the Dubai racetrack I played on. When I switched to first-person mode, I noticed the tiny fabric details of my steering wheel as well as the individual seams of my racing gloves. Even while racing in stunning 4K and HDR, you'll still enjoy a crisp 60 frames per second.
Credit: Microsoft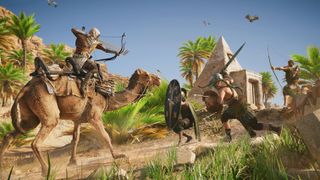 Assassin's Creed Origins
Ubisoft's latest Assassin's Creed game isn't exclusive to Xbox, but the One X is arguably the best place to play it. With 4K and HDR support, Assassin's Creed Origins is bursting with color and detail on Microsoft's new console, from the game's rich Egyptian pyramids and bright blue skies to the intricate assassin's garb worn by our new hero Bayik.
Credit: Ubisoft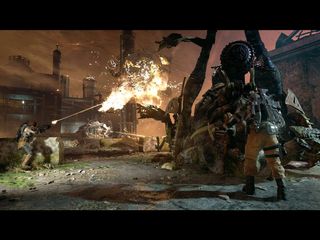 Gears of War 4
Gears of War 4's brutally gorgeous worlds get even more immersive on Xbox One X, with true 4K and HDR support as well as a bevy of improvements to textures, lighting and shadows. Microsoft's intense third-person shooter also benefits from a special Performance Mode, which allows you to enjoy the game's Campaign and Horde modes at 60 frames per second for the first time on console.
Credit: Microsoft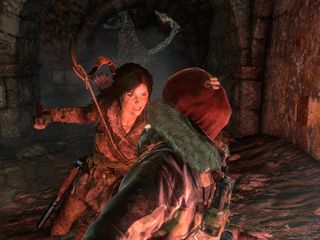 Rise of the Tomb Raider
Rise of the Tomb Raider is already one of the most graphically stunning games on any platform, and it looks better than ever on Xbox One X. Lara Croft's latest adventure offers a total of three visual modes on the new system: a native 4K mode that lets you max out the resolution, an Enriched Visuals mode that features better textures, and a High Frame Rate mode that lets you enjoy the action at a smooth 60 fps. The game also touts HDR support, meaning its gorgeous tombs, mountains and valleys will look richer than ever.
Credit: Microsoft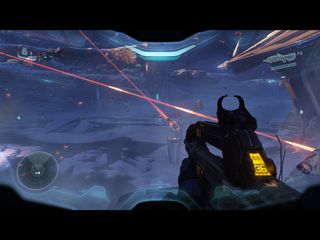 Halo 5
Halo 5 was already a performance powerhouse on the regular Xbox One, and it's even more of a beast on the One X. Microsoft's marquee first-person shooter runs at a gorgeous 4K resolution on the new console, while still retaining the steady 60-fps frame rate that makes Halo's signature gameplay feel so visceral and responsive. You'll also notice nicer textures, crisper cutscenes and faster load times.
Credit: Microsoft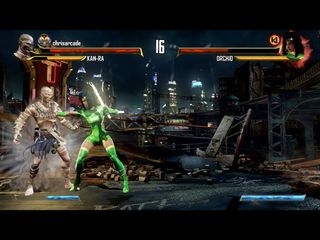 Killer Instinct
Killer Instinct was one of the prime showpieces of the original Xbox One in 2013, so it's only fitting that it's gotten revamped for the Xbox One X. The frenetic fighting game now renders at true 4K, meaning you'll see even more detail in the game's intricate character designs and explosive particle effects. Microsoft's console does all this while still running the game at a crisp 60 fps, meaning you'll never have to worry about dropping combos in favor of fancier visuals.
Credit: Microsoft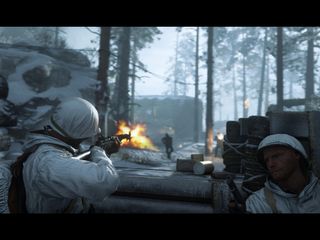 Call of Duty: WWII
Call of Duty: WWII gets the full suite of Xbox One X enhancements, meaning you'll get to storm the beaches of Normandy in true 4K while enjoying HDR support for richer, more immersive colors.
Credit: Activision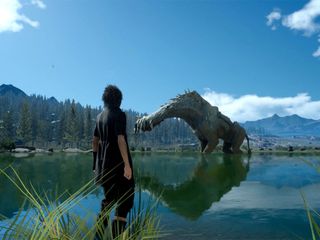 Final Fantasy XV
If you want to get even more immersed in Final Fantasy XV's lush, colorful worlds, give it a spin on your Xbox One X. Square Enix's epic role-playing game boasts full 4K and HDR support, ensuring that the game's rich environments and frenetic battles will really pop.
Credit: Square Enix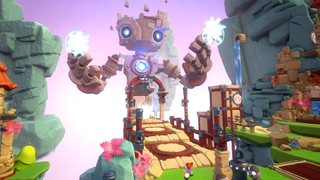 Super Lucky's Tale
Super Lucky's Tale probably isn't the kind of game that you imagine when you think of 4K gaming, but it still benefits big from the Xbox One X. This charming 3D platformer brings classics like Crash Bandicoot and the Super Mario series to mind, complete with its own uniquely colorful worlds that look extra vibrant at 4K. More importantly, the game runs at a solid 60 frames per second, ensuring extra smoothness for making those key jumps.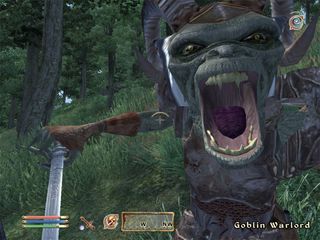 The Elder Scrolls IV: Oblivion
You read that right: The Elder Scrolls IV: Oblivion, a backward-compatible Xbox 360 game, has gotten enhanced for the Xbox One X. You can look forward to a crisp 4K resolution, better color depth and a level of detail that your Xbox 360 simply wasn't capable of back in the day. Other enhanced Xbox 360 games include Halo 3, Assassin's Creed and Fallout 3.
Credit: Bethesda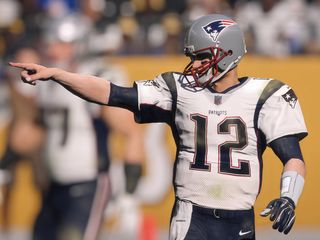 Madden NFL 18
Madden NFL 18 comes with a full suite of Xbox One X benefits, including 4K gameplay and HDR support for making every matchup look as true to life as possible. You'll also enjoy steady 60-fps gameplay, making it even easier to land each pass with precision.
Credit: Electronic Arts