Samsung's Galaxy Note 7 is officially available to buy, which is great news for fans of big Android phones. Based on our Galaxy Note 7 review, the company's super-sized smartphone is our favorite phablet yet, thanks to its stunning curved design, awesome pen features and long battery life.
But the Note 7 isn't launching alone -- Samsung is also debuting five big new accessories today (Aug. 19), many of which might be worth picking up even if you're not going after the company's slick new handset.
For starters, there's a refreshed version of the Gear VR headset, which offers a wider field of view and promises to be more cozy. It's still just $99, and it'll work with just about any Samsung phone dating back to the Galaxy S6.
MORE: Here Are the 10 Best Smartphones Available
There's also Samsung's spherical Gear 360 camera, which we gave major props to for its ease of use and swappable battery. The $349 camera takes full 360-degree video, which can be easily shared to your social network of choice -- as well as to your VR headset.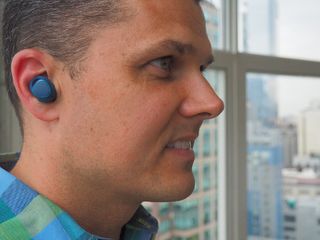 Fitness fans can check out the Gear Gear IconX and Level Active. The former is a $199 set of wireless earbuds that can store up to 1,000 songs and track parameters such as speed and heart rate. The more budget-friendly $99 Level Active headphones are wireless, sweat resistant and offer a bunch of touch controls that let you track performance without pulling out your phone.
Lastly, there's Samsung Connect Auto, a small gadget that plugs into the OBD II port under your steering wheel and serves as a mobile hotspot for up to ten devices in your car (that's a lot of data-saving for road trips). It can also send safety alerts to drivers.
Even if you're not grabbing a Note 7 today, there's a good chance one of these shiny new toys will catch your eye. We're already big fans of the Note 7, Gear VR and Gear 360, and we look forward to putting the rest of Samsung's new stuff through its paces soon.