Everyone wants one of the best camera phones to take great photos at a moment's notice. That's why Tom's Guide performs in-depth camera testing on every handset we review, evaluating image quality in a wide range of conditions. We also perform head-to-head face-offs to compare camera performance between leading handsets.
These days, mobile cameras are more sophisticated than they've ever been, and far more capable than your average point-and-shoot. The finest cameras in phones meld intricate optics and sensors with software algorithms that rely upon math and science to extract the best possible light, color and detail out of every scenario. It's not just about the number of lenses on the back, either — some phone makers are even leveraging artificial intelligence to make their post processing even better.
All this is to say there's much more that goes into a great smartphone camera than a nice lens and a high-megapixel sensor. With that in mind, and after hundreds of hours of testing, we've rounded up this list of the best camera phones for various different use cases, and at a variety of price points.
What are the best camera phones?
The new iPhone 12 Pro finishes as our best camera phone, thanks to its redesigned 7-element wide-angle lens that lets in more light than ever before, the ability to shoot 4K, 60 frame-per-second Dolby Vision HDR video and Apple's improvements to general photo processing that bring the best out of every photo op.
However, the latest iPhone is far from the only camera phone you should consider. The Samsung Galaxy Note 20 Ultra is an extremely versatile alternative in its own right, thanks to its sophisticated triple-lens camera system led by a super-high resolution 108-megapixel primary camera and 12-MP telephoto with 5x optical zoom.
The Note 20 Ultra's camera system borrows heavily from the Galaxy S20 Ultra but corrects that phone's focusing glitches with a new laser autofocus system, truly realizing the potential of Samsung's cutting-edge mobile imaging technology. The regular Note 20 is a fine camera as well, and worth considering for anyone who likes the idea of a phablet but can't part with quite as much money as the very expensive Ultra demands.
Those who really want to maximize their photography on-the-go but spend as little as possible are well advised to check out the Google Pixel 4a or iPhone SE. They're two of the best cheap phones out there, because they guarantee phenomenal image quality despite costing less than half the price of their premium counterparts. That's especially true of the Pixel 4a, which costs $50 less than the iPhone SE but has the very same primary camera hardware as Google's more premium Pixel handsets.
Thus, if you like the Pixel 4a but would prefer something a bit more premium, with an ultrawide lens and the added benefit of 5G, the new Pixel 5 is a fantastic choice. While we have some issues with Google's latest flagship, none of those pertain to the camera, which is absolutely phenomenal across the board. The imaging prowess also applies to video, as Google has bolstered the Pixel 5's arsenal with several new electronic video stabilization modes.
Read on for a closer look at each of the best camera phones available now.
The best camera phones you can buy today
Image 1 of 5
Image 2 of 5
Image 3 of 5
Image 4 of 5
Image 5 of 5
The iPhone 12 Pro returns Apple to the top spot of our list of the best camera phones, largely thanks to improvements to the device's primary 12-megapixel lens. With this new wide-angle shooter, Apple has increased the aperture to ƒ/1.6 and is utilizing to a new 7-element lens design. The upshot of both of these enhancements is a 27% increase in light reaching the image sensor. And, as every photographer knows, more light equals better photos.
But you don't have to take our word for it; look at the images above, which feature sharp detail and bold contrast, without venturing into the oversaturation that plagues some camera phones, like those from Samsung and OnePlus. Apple has also improved its Smart HDR 3 technology to recognize scenes, so the iPhone 12 Pro can tune exposure parameters differently for shallow depth-of-field portraits versus natural landscapes. Additionally, Night Mode is now possible through every one of the phone's four total lenses and can be combined with Portrait Mode; LiDAR now assists with depth sensing and enhances AR applications; and you can record video in Dolby Vision HDR at up to 60 frames per second.
However, there are still areas in which Apple can improve. Shot for shot, Google's Night Mode in the latest Pixels delivers shots with less noise in similar conditions, and the iPhone 12 Pro's 2x optical zoom limitation — with no kind of digital, super-resolution demosaicing like most Android phones have — is quite behind the curve, especially compared to devices like the Galaxy Note 20 Ultra that have massive folded optical cameras that can zoom in at up to 5x power with zero loss in quality. Overall, though, we find the iPhone 12 Pro to be the most complete package for shutterbugs, and the iPhone 12 Pro Max will likely improve on that when it releases in November.
Read our iPhone 12 Pro review.
Image 1 of 5
Image 2 of 5
Image 3 of 5
Image 4 of 5
Image 5 of 5
The Samsung Galaxy Note 20 Ultra narrowly loses out to the iPhone 12 Pro because of Samsung's occasionally wonky post-processing, but rest assured — this is still an amazing camera phone.
The Note 20 Ultra's primary 108-megapixel sensor, which showed promise in the Galaxy S20 Ultra earlier this year but was hampered by glitches, has been improved with the use of a new dedicated laser auto focus sensor. The 12-MP telephoto uses a folded lens design to achieve 5x optical power, which obliterates the 2x optical zoom of the iPhone 12 Pro and can deliver lossless 10x zoom as well as up to 50x digital zoom.
The Galaxy Note 20 Ultra doesn't deliver better photos than Apple's premium iPhones in every instance; for example, it overly smooths faces in portrait shots, and has a tendency to blow out highlights. But there isn't much separating the overall image quality of these phones, plus the Note 20 Ultra offers arguably more versatility, thanks to that high-megapixel lens and peerless zoom power. But then, at $1,299, you'd expect nothing less.
Read our full Samsung Galaxy Note 20 Ultra review.
Image 1 of 5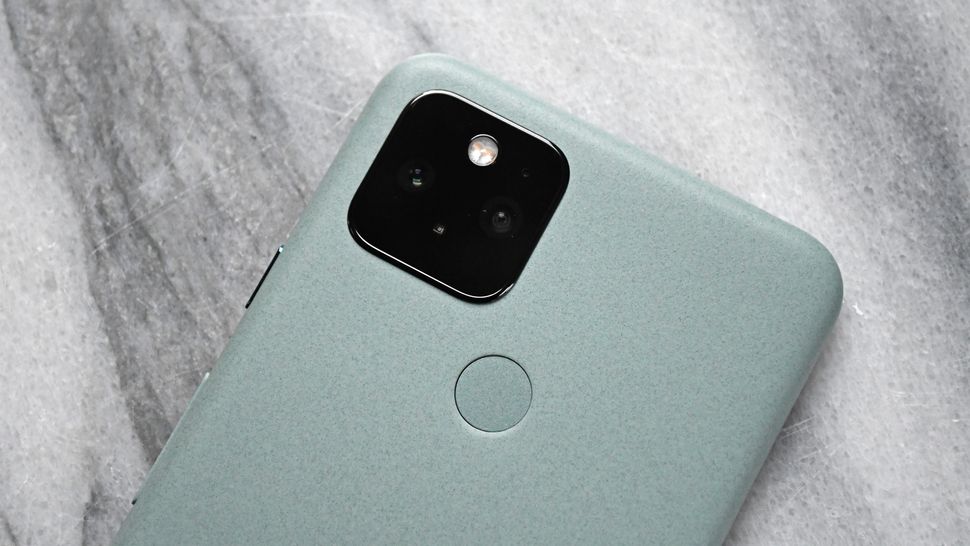 Image 2 of 5
Image 3 of 5
Image 4 of 5
Image 5 of 5
Like Google's phones tend to be, the Pixel 5 isn't the most stunning camera phone from a hardware perspective. Mountain View swapped out the Pixel 4's telephoto lens for an ultrawide at the behest of critics and users, but that's really the only measurable hardware change in store for the latest Pixel flagship.
The rest, as is always the case with Pixel, is done in software and post. And boy, can the Pixel 5 churn out some magical images. The level of detail, particularly in mid- and low-light shooting scenarios, on display with this device is class-leading. Google's Night Sight feature put Apple's Night Mode on the iPhone 11 Pro to shame in our side-by-side comparisons; surely, the iPhone 12 Pro has answered back, but that doesn't take away from the fact Google has raised the stakes again.
The biggest knock against the Pixel 5's camera is, unsurprisingly, that you can get it for much cheaper, either in single-lens configuration in the $349 Pixel 4a or in the exact same dual-lens guise in the $499 Pixel 4a 5G. That makes the Pixel 5 a relatively poor value compared to the company's other phones. Compared to the industry at large, though, there's almost no contest — the Pixel 5's photography really is that pretty.
Read our full Google Pixel 5 review.
Image 1 of 6
Image 2 of 6
Image 3 of 6
Image 4 of 6
Image 5 of 6
Image 6 of 6
You could easily select the Samsung Galaxy S20 Plus as your go-to camera phone, and it would be an excellent choice. The S20 Plus produced the best photos of any of the Galaxy S20 models released this spring. But the Galaxy Note 20 features the exact same optics, including that impressive 64MP telephoto lens, so you'll get the same fantastic camera performance. Even better, the Galaxy Note 20 costs $200 less than the S20 Plus.
You don't make a lot of trade-offs to get that lower price. The Note 20 has a plastic body, not a glass one, but it's a pretty stylish design. Battery life on the Note 20 could be better, too. But the phablet is also powered by Qualcomm's top-of-the line Snapdragon 865 Plus chipset — just like the Galaxy Note 20 Ultra — and you get the powerful S Pen too.
It's the camera, though, that really impressed us with the Note 20. Samsung's $999 phablet takes excellent pictures that stand up well against anything the other best camera phones can produce.
Read our full Samsung Galaxy Note 20 review.
Image 1 of 4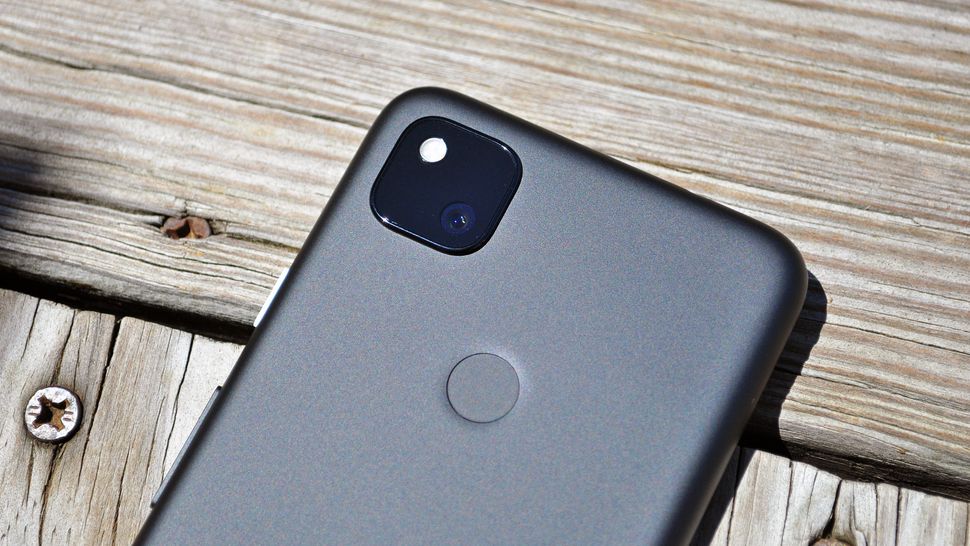 Image 2 of 4
Image 3 of 4
Image 4 of 4
One look at the Pixel 4a's spec sheet, and you might be underwhelmed by its 12.2-megapixel, ƒ/1.7 aperture rear camera. There's only one lens on the back of the device, which pales in comparison to, say, the quartet of the optics on the back of the OnePlus Nord.
The difference is that the Pixel's one lens benefits from all of Google's imaging knowhow, from Night Sight to Super Res Zoom and Live HDR+. The result isn't just the best cheap camera phone ever, but one of the best camera phones overall, because it does nearly everything the Pixel 5 can do for less than half the price. And because there's 128GB of storage built in, you'll have a ton of space for photos and videos compared to what you get from most budget phones (including the 64GB iPhone SE).
The Pixel 4a can even pull off some tricks the iPhone SE can't. Apple's device lacks Night Mode and can only capture shallow depth-of-field images of people — two limitations the Pixel 4a doesn't suffer from. If you want to take the finest photos for the least amount of money, Google's offering should be at the very top of your short list.
Read our full Google Pixel 4a review
Image 1 of 4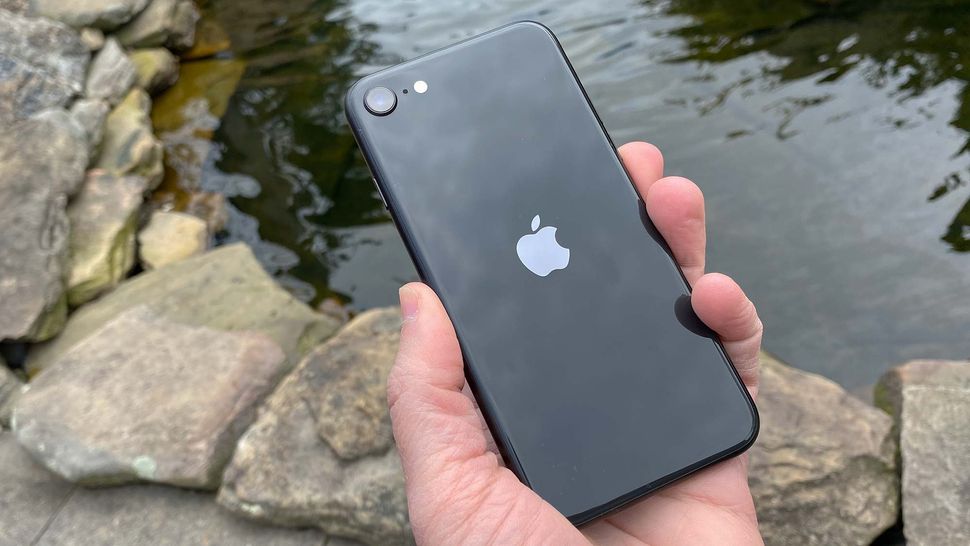 Image 2 of 4
Image 3 of 4
Image 4 of 4
The new, $400 iPhone SE packs the iPhone 8's 12-megapixel, ƒ/1.8 single-lens camera, but also benefits from Cupertino's latest and greatest processor — the A13 Bionic — to kick its computational photography powers into high gear.
The results simply speak for themselves. The Pixel 4a has an advantage when it comes to nighttime photography, as well as shallow depth-of-field portraits and digital zoom. That said, the iPhone SE is nearly as capable in many scenarios, as it benefits from many of Apple's sophisticated imaging techniques, like Smart HDR and Semantic Rendering.
Being that it lacks ultrawide or telephoto lenses, it's not perfect of course — though, alongside the Google's phone, its camera is far and away better than those inside the vast majority of other, similarly-priced models you can buy today. Overall, if you need a new handset and don't have much to spend — and especially if it has to be an iPhone — there's simply no better deal out there right now.
Read our full iPhone SE 2020 review.
Image 1 of 4
Image 2 of 4
Image 3 of 4
Image 4 of 4
You'll notice a four-lens stack on the back of the Xiaomi Mi 10 Pro 5G. While many flagship phones (and even a few midrange ones) pack a quartet of lenses these days, this particular grouping is different.
That's because in addition to a 108-megapixel main sensor, the Mi 10 Pro 5G touts two telephoto lenses. One is optimized for 10x lossless zoom shots, while the other cuts in not quite as close for shallow depth-of-field portraits. As a result, you get the best of both worlds: fantastic zoom power that can highlight distant details with greater ease than rival phones, and a focal length just right for elegant portraits. (You know, without zeroing in on your subject's pores.)
But the Mi 10 Pro 5G is even more versatile than that, as it also carries an ultrawide camera for landscapes, that happens to double as a macro shooter with the ability to capture remarkable detail normally unseen by the naked eye. All in all it's a stunning camera phone and a great phone in general — we just wish it were officially sold in the U.S. and U.K. Because it's not, you'll have to import a Mi 10 Pro 5G at your own peril to see what its clever camera tech can do.
Read our full Xiaomi Mi 10 Pro 5G review.
Image 1 of 4
Image 2 of 4
Image 3 of 4
Image 4 of 4
Say you've only got $250 to spend on a phone. Historically, at that price, camera performance has always been one of those things that regrettably falls by the wayside. But the Moto G Power actually takes better photos than that budget tag would suggest.
Motorola has outfitted its super-long-lasting cheap handset with a trio of optics: a 12-MP wide lens, an 8-MP ultrawide one and a 2MP sensor designed for macro shots. While the macro's usefulness is questionable, those other two lenses churn out respectable results, with realistic color balancing and serviceable detail, even though the Pixel 3a's images tended to be sharper overall in our testing. Motorola even offers some fun creative modes for your troubles, like Cinemagraph for partial-motion GIFs and Spot Color. For the price, you can't really do better.
Read our full Moto G Power review.
How to pick the best camera phone for you
There are many factors to consider if camera quality factors heavily into your smartphone purchasing decision. A good way to start is by asking yourself what kinds of photos you see yourself taking. Not all multi-lens cameras are created equal — some have ultrawide lenses for stunning landscapes, others have telephotos for zoomed-in shallow-depth-of-field portraits, and others still have both. The newest flagships from the likes of Samsung and Huawei even have periscope-style lenses that can achieve up to 10x lossless zoom, rivaling the power of DSLRs.
Something else to consider: Megapixels don't matter as much as aperture. Cameras with a wider aperture (lower ƒ-stop numbers translate to wider lenses) let in more light, which greatly helps produce better shots in the dark. The high-megapixel sensors found in the latest devices are nice, but it's a common misconception that pixel count directly translates to better-looking photos.
Do you need a portrait mode that allows for bokeh backgrounds? That's where the subject of the photo is in sharp focus, while an artistic blur blankets the rest of the scene. Although it started as a feature exclusive to multi-camera phones, the single-lens Pixel 4a and iPhone SE are both capable of capturing bokeh-effect portraits. Some devices even let you adjust the strength of the blur before and after you take a shot.
Front camera specs are important, too. In a world where we're taking more selfies than ever, you shouldn't overlook a phone's front camera. Some front cameras, like the ones on the iPhone 11 and Pixel 4, can actually perform the same portrait mode effects that rear cameras pull off. Some phones, like the older Galaxy S10 Plus, feature two front cameras, with the second lens pulling in more background details.
Finally, don't forget about video. Your cameras shoot more than just still images. Consider what resolution the camera captures video at along with the frame rate. (The Pixel 4, for example, can record 4K video at 30 frames per second, while the iPhone 11 and 11 Pro double the frame rate to 60 fps for 4K video, and the Galaxy S20 series can go all the way up to an astonishing 8K.)
A word to the wise, though: Be wary that ratcheting up the resolution will result in clips that take up much more space on your smartphone's internal storage. Therefore, if you plan to shoot a lot of video, either purchase a device with more gigabytes onboard — or, if you're entertaining an Android device, invest in a fast microSD card.
How we test camera phones
We put the market's leading handsets through a variety of common shooting situations, such as landscapes, portraits and selfies in daylight and at night. Then, we analyze each set of images on a color-calibrated monitor to see which smartphone had the best combination of color accuracy, clarity and contrast. We also perform in-depth camera comparisons between the top phones, using each handset in their auto mode to take a wide range of photos in different conditions. After declaring a winner in each round, we name an overall winner of that face-off.
In each of our smartphone reviews, we also factor in any special features, such as dual lenses and what they enable, Portrait Modes, and other special modes, before we come to a conclusion.