MacBook sales are in full swing right now. Currently, Apple's entire MacBook lineup is seeing discounts ranging from $50 to $300 off. Many of these deals are the best MacBook sales we've seen so far in 2020. 
However, the best cheap MacBook sale of the moment comes courtesy of Amazon. It has the new MacBook Air 2020 on sale for $929. That's $70 off and one of the best MacBook sales we've seen for the base model. 
Meanwhile, the Apple refurb store can take as much as $500 off a refurbished MacBook Pro. Even better, it comes with the same 1-year warranty that new Macs include.  
MacBook sales on Black Friday and Cyber Monday
The holiday season is here and we expect to see plenty of Black Friday deals on Apple MacBooks. On Prime Day, the MacBook Air dropped to an unprecedented all-time price low of $849. We predict it could hit $799 on Black Friday. Likewise, MacBook Pro sales could save you from $200 to $400 off current-gen systems. Make sure to follow our Black Friday guide for the best sales. Plus, check out our Cyber Monday deals coverage for MacBook sales after Black Friday. 
Best MacBook sales right now
Apple's 2020 MacBook Air laptop has a starting price of $999. The base model packs a 13.3-inch (2560 x 1600) Retina Display, 1.1GHz 10th Gen Intel Core i3 CPU, 8GB of RAM, and 256GB of storage. 
One of our go-to retailers for MacBook sales, Amazon usually has the latest MacBook Air on sale for $949 or $899. In our MacBook Air 2020 review, the new laptop's Core i5-1030NG7 quad-core CPU held its own under the demands of 30 open Google Chrome tabs. Even when Adobe Photoshop image resizing was added into the mix, it showed no signs of lag. 
More: If you're looking for protection, check out the best Mac VPN
The new 13-inch MacBook Pro delivers excellent performance, thanks to its updated 10th-gen Intel CPU. However, the laptops biggest — and best — upgrade is its new Magic Keyboard, which finally puts an end to the detested Butterfly keyboard. 
The entry-level configuration gives you an older quad-core 8th gen Core i5 processor, 8GB of RAM, and 256GB of storage, up from 128GB on the previous model. The $1,499 version doubles the storage once more to 512GB. 
We recommend buyers opt for the MacBook Pro 2020 priced at $1,799. This version includes a more powerful 10th gen Core i5 processor along with faster 16GB 3733MHz RAM, plus 512GB of storage. Plus, the $1,799 MacBook Pro has four Thunderbolt 3 ports (two on each side), while 8th-gen model are limited to just two ports.
The new 16-inch MacBook Pro is a beast of a machine. The 16-inch MacBook Pro starts at $2,399 for the standard model with a Core i7 CPU, 16GB of RAM, AMD Radeon 5300M GPU, and 512GB SSD. This model replaces the 15-inch MacBook Pro, which started at the same price. The $2,799 model steps you up to the faster Core i9 CPU, faster Radeon Pro 5500M graphics, and 1TB SSD.
The first thing you'll notice about the 16-inch MacBook Pro — aside from its large display — is its new Magic Keyboard. Apple finally ditched the controversial Butterfly keyboard on this laptop for a scissor mechanism, and it added a new keycap structure that's more concave and a rubber dome underneath for support. The result is a much-improved keyboard that delivers a better 1mm of travel (compared to less than 0.8mm before). 
Performance-wise, this MacBook Pro lives up to its name. It took the laptop only 8 minutes to transcode a 6.5GB 4K video to 1080p, which is the same amount of time the Dell XPS 15 took. 
Although its very pricey, 16-inch MacBook Pro deals aren't that hard to find. In fact, the deals started trickling in just after the laptop hit the market. The cheapest 16-inch MacBook Pro price we've seen has been $209 off the base model, which lowered its cost to $2,189. This deal has stuck around since the holidays and you can usually find it at Amazon.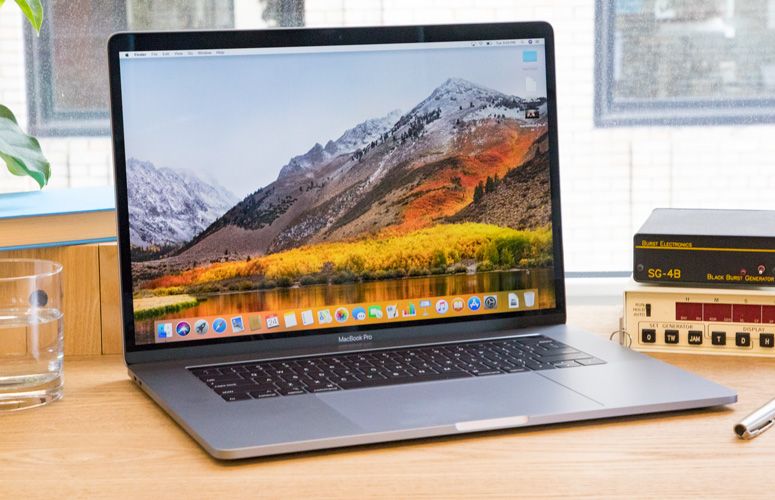 Priced at $1,099, the 2019 MacBook Air is Apple's previous entry-level laptop. The base model features a 13.3-inch Retina Display, Touch ID, 1.6GHz Core i5-8210Y CPU, 8GB of RAM, and 128GB of storage. That's pretty paltry for the price of admission, but fortunately cheap MacBook Air deals are somewhat easy to find. 
Amazon and Best Buy usually have the base MacBook Air on sale at $899 or less. (The cheapest MacBook Air price we've seen has been $799 back during the holidays). These models are becoming harder to find, however. 
Apple no longer sells this model, but Amazon and Best Buy still offer the 2017 MacBook Air. You may be thinking — why do you want a 3-year old Mac that uses a super-dated 5th-gen Intel processor. Well, the truth is — the 2017 MacBook Air has aged very well. 
For starters, it's the last Mac laptop with a keyboard we like and recommend. It offers a pleasant typing experience, unlike the shallow keys found on Apple's current MacBooks. It also boasts two USB ports, a Thunderbolt 2 port, and even a SDXC card slot. In terms of battery life, you'll get about 10.5 hours from a single charge. 
The drawbacks are the non-Retina screen and the dated design. Otherwise, this is still an excellent machine for basic, everyday tasks. In our tests, we were able to stream a 1080p YouTube video while browsing through 12 Safari tabs without missing a beat. 
In terms of deals, this model hit an all-time price low of $649 on Black Friday — a price we're not likely to see till later this month. However, you can frequently find it on sale for about $699 or $749. We wouldn't pay any more for it.