Live
LIVE: Best Walmart Cyber Monday deals 2021
The best Walmart Cyber Monday deals you can shop right now
By Rory Mellon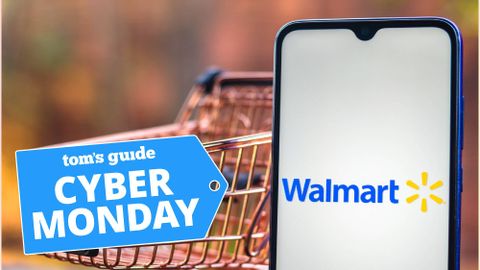 (Image: © Shutterstock)
Walmart Cyber Monday deals are ramping up as the biggest online sales event of the year gets underway. And there's no need to wait until Monday, because there are already some fantastic sales to be had.
We're seeing great Cyber Monday deals at Walmart on everything from 4K TVs and kitchen appliances to headphones and gaming products. But with thousands of Walmart Cyber Monday deals on offer, sorting the killer savings from the feeble discounts can be a tricky task.
That's where our Walmart Cyber Monday deals live blog comes in. Below, you'll find all the top Cyber Monday Walmart deals that are available now.
It's worth noting that stock shortages are starting to have a major impact at Walmart, especially after shoppers flocked to its online store for Black Friday. If you see a tempting deal, don't stall when completing your order, as the most popular deals are selling out fast.
So, without further delay, these are all the best Walmart Cyber Monday deals that are available right now.
Walmart Cyber Monday Deals: Top Sales Now
Get instant access to breaking news, the hottest reviews, great deals and helpful tips.
Thank you for signing up to Tom's Guide. You will receive a verification email shortly.
There was a problem. Please refresh the page and try again.